It's been quiet this week, mainly personal things have happened, I'll spare you those.
The bike was up and running again by Thursday. The new sprocket arrived and I managed to just talk in an angry tone at the gear system rather than swear at it. Turns out the gear cassette that I had enthusiastically taken apart thinking it was necessary to remove the sprocket could have stayed put.
It also turns out that while the small gear that locks the cassette in place *looks* symmetrical, it is most definitely not. Said gear locks onto the axle in two positions, it took me ten attempts to get the right orientation. *sigh*
Anyway, getting the new sprocket on was relatively easy, the circlip was cause for strong tones, thank goodness one neighbour was away and the other at work, or I may have been visited by men in white coats for all the talking to myself I did. So, sprocket in place, gears finally reassembled, wheel on twice (once was due to me forgetting the brake disc). A few test cycles around the drive allowed me to retension the gear cable and woohoo, it lives! I sprayed the whole gear and chain assembly liberally with lube before test riding.
Jo has since cycled to school and back and to church and back successfully. There's been some iffiness, but nothing that wasn't there before. Maybe a job for Will of Tiree Fitness or our bike enthusiastic neighbour one day.
Oh, remember that broken sprocket?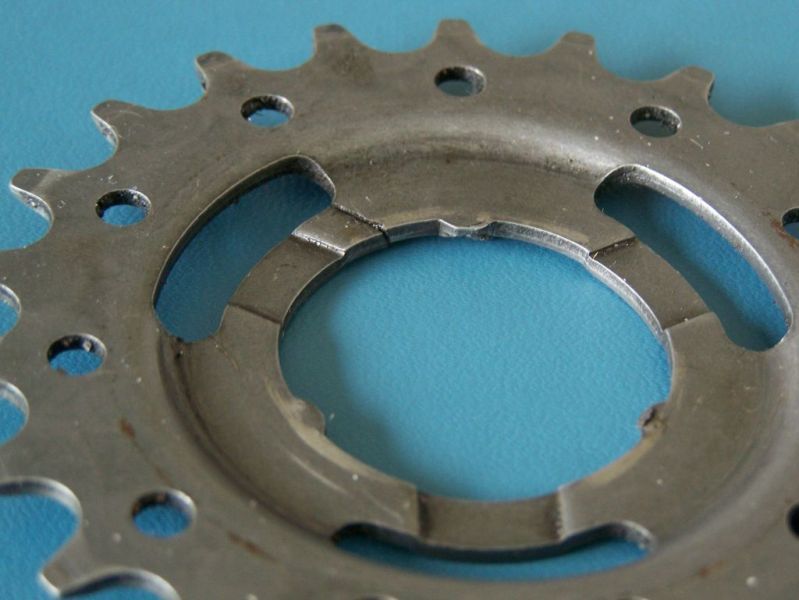 Turns out it was doubly broken. Look at the photo, see that top bump that points into the centre hole? Now look to the left of it, see that could-be-a-crack dark dent? Yep, it's actually a crack. Joseph, or possibly myself, BROKE the sprocket! oops.
I've been yarny again this week. I managed to find a decently priced sock black on Etsy and dyed it two nights ago:
The yarn at the top and bottom is waste yarn, you pull that off, then knit from one end of the rectangle to the other, hopefully this will make banded socks. We shall see.
I finished the celtic spiral ones this morning.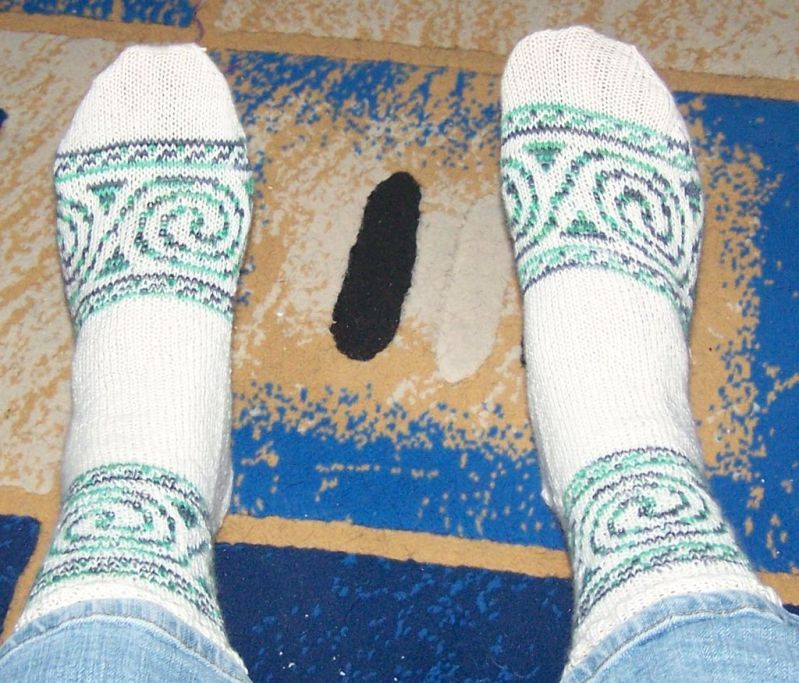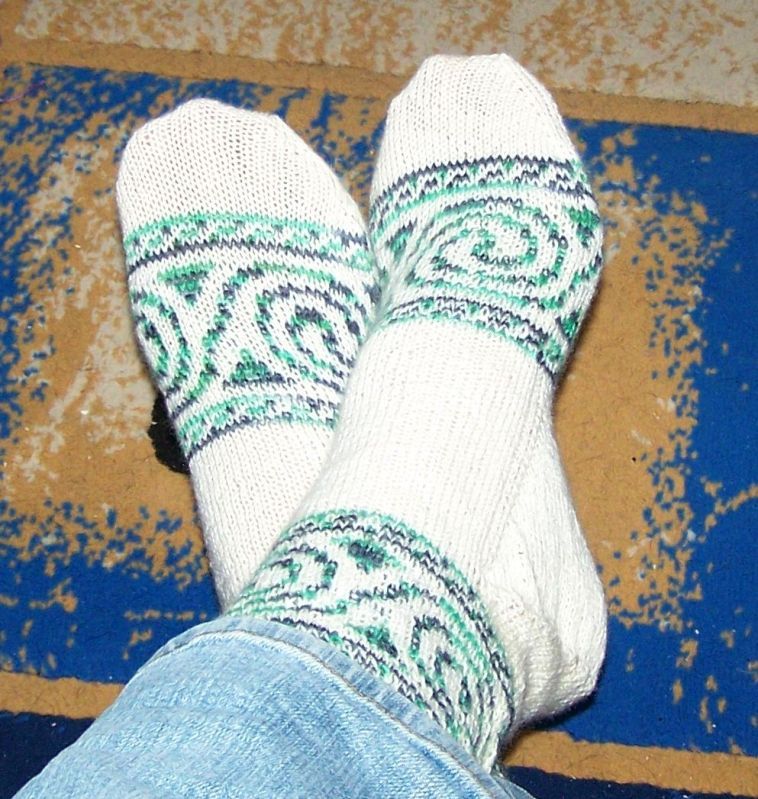 They fit! If anything, they're actually a bit big in places, but washing may take that out.
I've also started knitting stuff for a craft stall Fiona and Jane are having at the November sale on the island. I hope to help, but I may be off on the mainland. These are mini socks: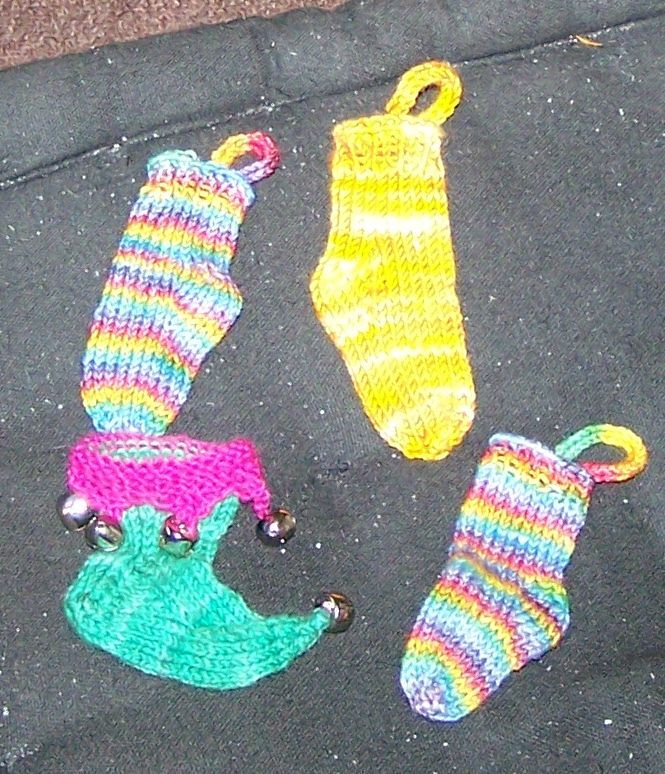 Three little stockings and an elf sock, that reminds me, need to make a hanging loop for the elf sock.
I'm also crafting something for a Minecraft themed swap, but photos of that won't be up until mid-November in case my swap partner is stalking me ;)
The weather is looking promising today, I have laundry on and it's only 8:45 in the morning.
I hope the weather is good with all. Until next week, TTFN.