So, remember those fish I was knitting?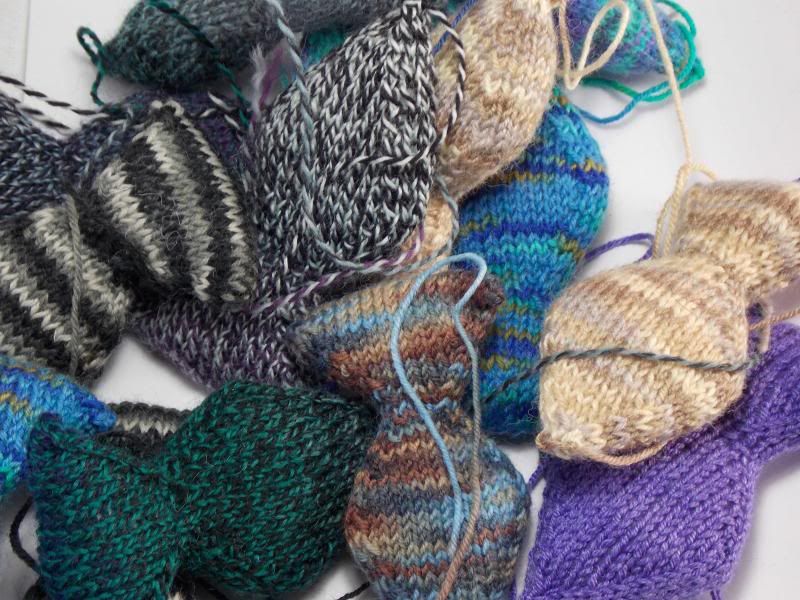 Well, after leaving the pattern with some lovely knitters for a couple of weeks the pattern has now gone live!
I've put together customisable
Fishkits
in the shop and the pattern is now in the
Ravelry Database
. While this isn't my first pattern it is the first that I have made entirely from scratch. My other patterns are basically adding fair isle patterns to existing items or putting together a set of techniques in such a way as to make an easy knit. This is different.
Not that my other patterns are poor or anything! Dad thoroughly enjoys these: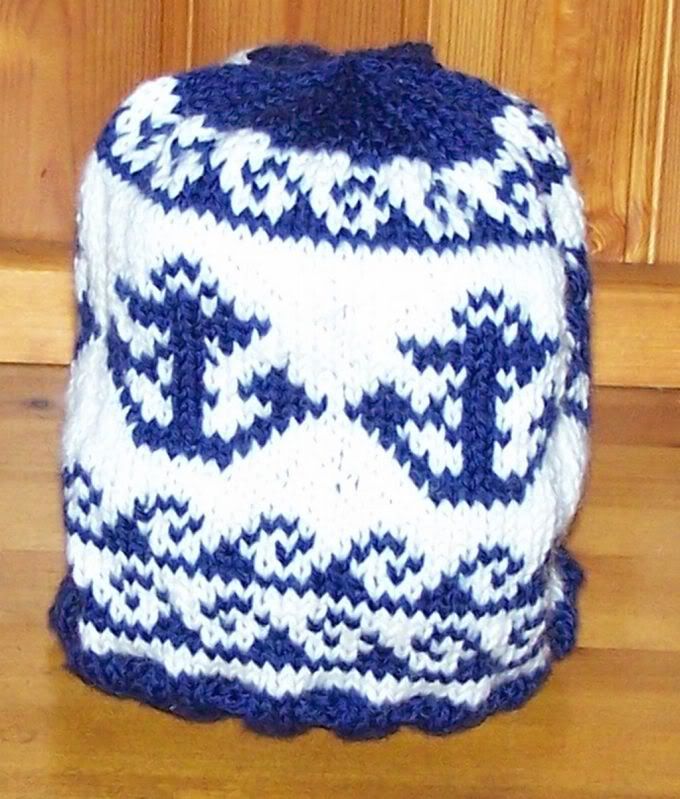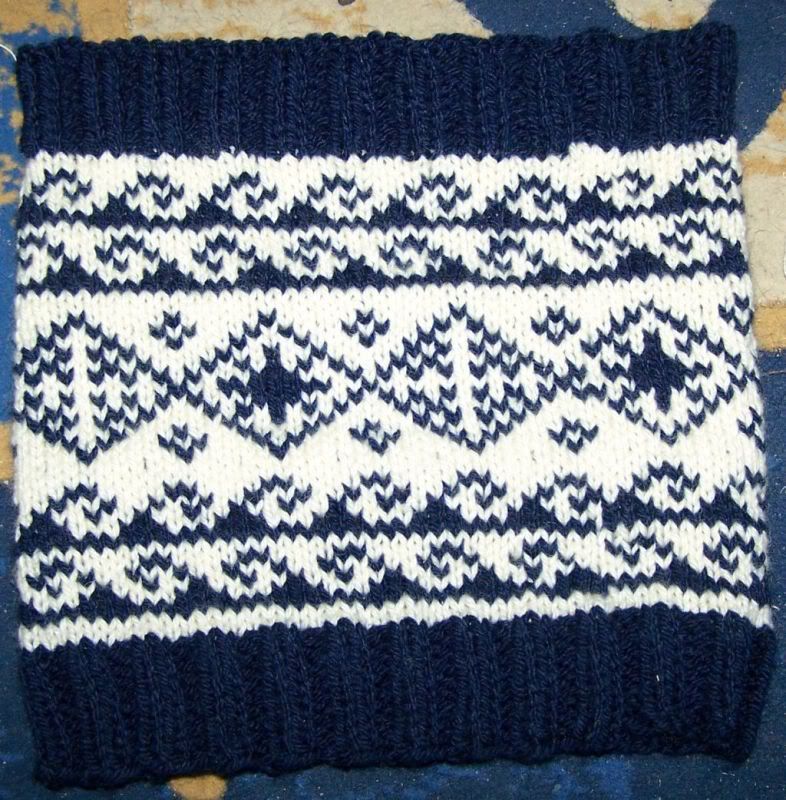 And Joseph wears this under his cycle helmet on cold days: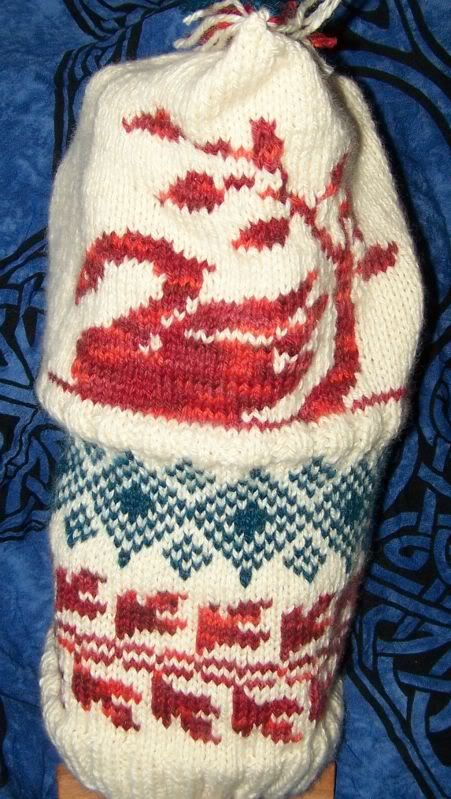 But now I get some me knitting time. Winter is only a few months off and as I accidentally felted Jo's jumper so it's now a perfect fit on him but too small for me I need to knit my own.
I did start it two years ago, even got this far: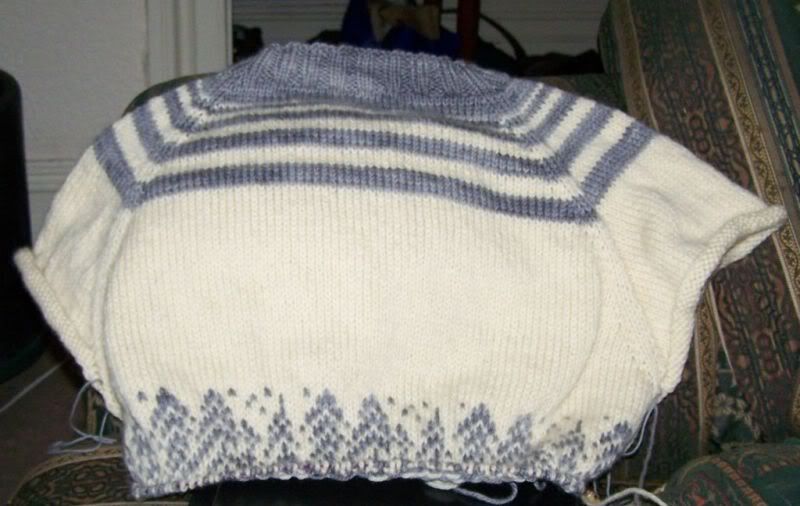 But I wasn't enamoured of my pattern choice so I pulled it all out. Now I'm working it again but have a different pattern choice which will probably change another few times before I get that far.
I've restarted going to tapestry group and have even said that I'll be the treasurer if needed. Jo said I'm a glutton for punishment! In fairness, group accounts are fairly easy to maintain I've found.
Lovefibre has made some TINY little men and a ladder for one of the houses in the tapestry: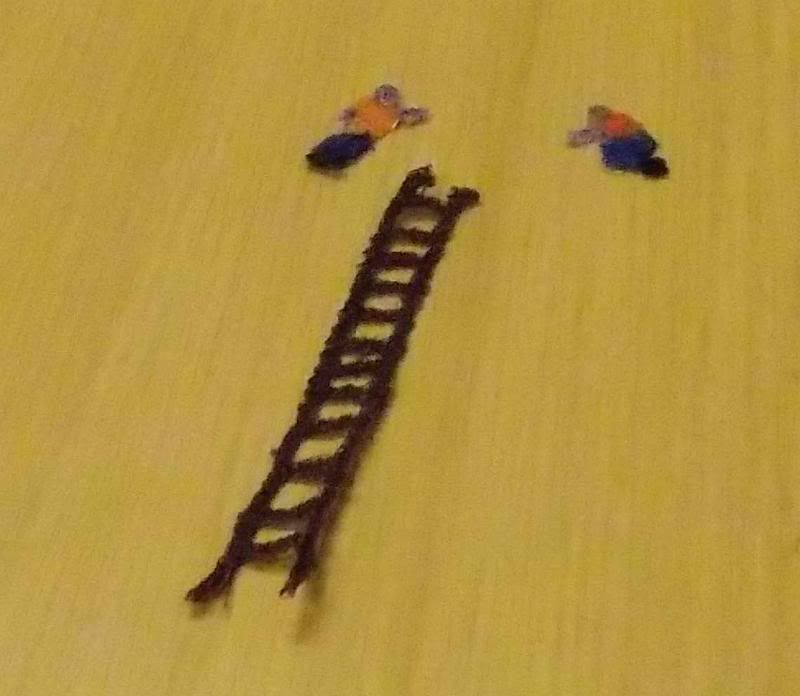 Monday had a great turnout and 10 of the 12 panels were being worked on at once. All the designing is done, now things are being sewn down for good.
Well, the rain has briefly let up so I'm going to go get the bins in and check on ferrets.
TTFN