The grass is griz, I wonder where the birdies is?
Thank you Dad for that little rhyme!
Birdies abound at the moment, I have a feeder out that is attracting the smaller ones (finches, sparrows, etc.) There are some pigeons about the place, the starlings are still around in their huge clouds and I even saw either a pheasant or a grouse today.
Across the road there is a farm and in that farm there are...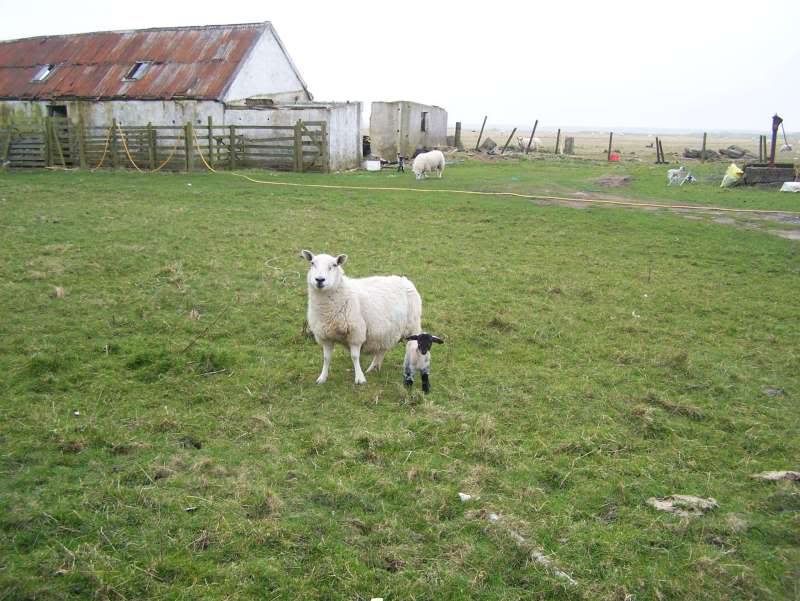 Sheep and lambs!
We're also experiencing a week of sunny sunnyshine. The laundry is complete caught up, even the delicates have been done. Yesterday I spent a couple of hours cleaning the ferret cage (much to their disgruntlement) and relining it with fresh sheep fleece to snuggle into. Madam followed the sun across the living room floor, and baked herself quite well it would seem. Once the sun had gone and dinner was over she took herself to bed and was heard snoring by 6pm.
I'm not sure if I've shared this photo yet, but it's so cute I believe it's worth sharing again...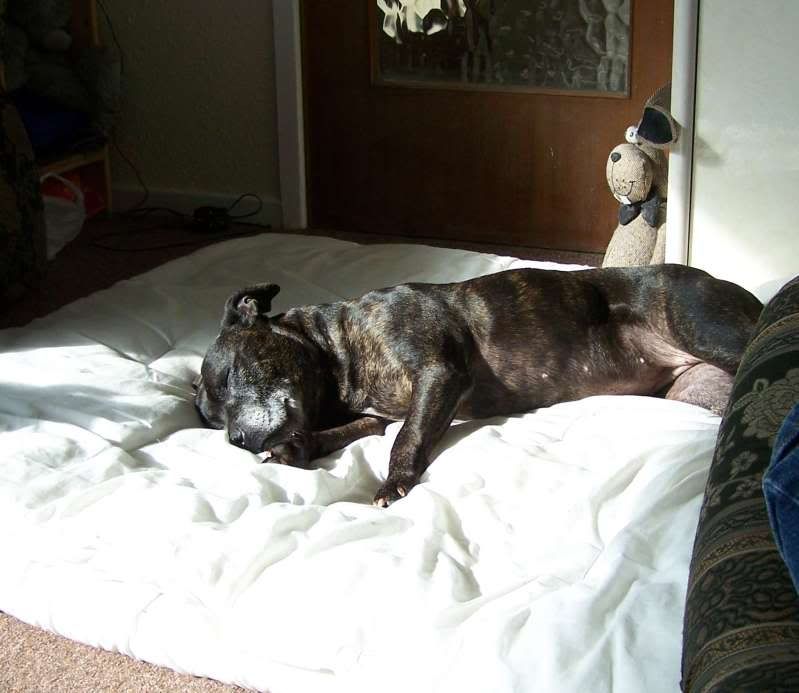 Look at that smile!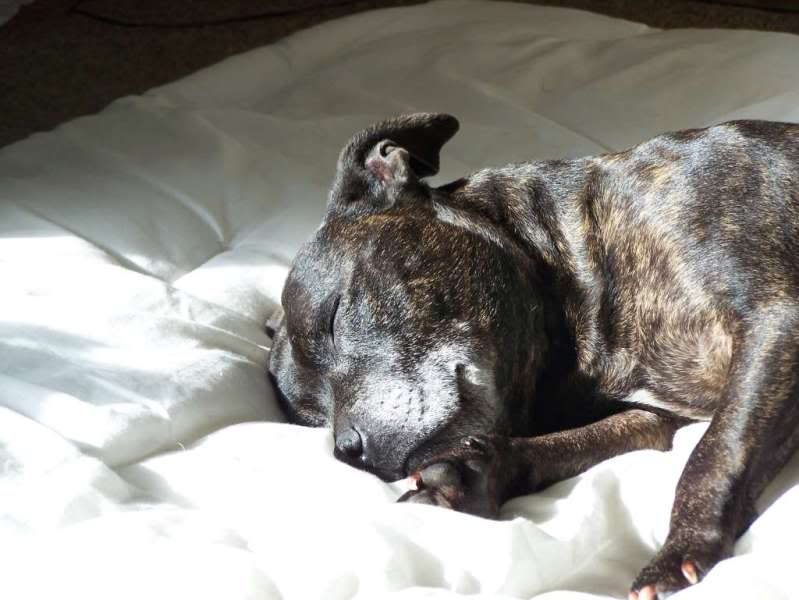 Doggy bliss.
Anyway, I have more photos and videos hiding in the camera, so maybe another post soon. I hope everyone gets some sunshine soon if they haven't already!