Reinstalled the drivers, now I can get my photos!
While I wait for those to upload, let me share some good news: After three weeks of dieting to no effect, I did my weigh in and have lost 3lbs this week. Only another 144 to go ;)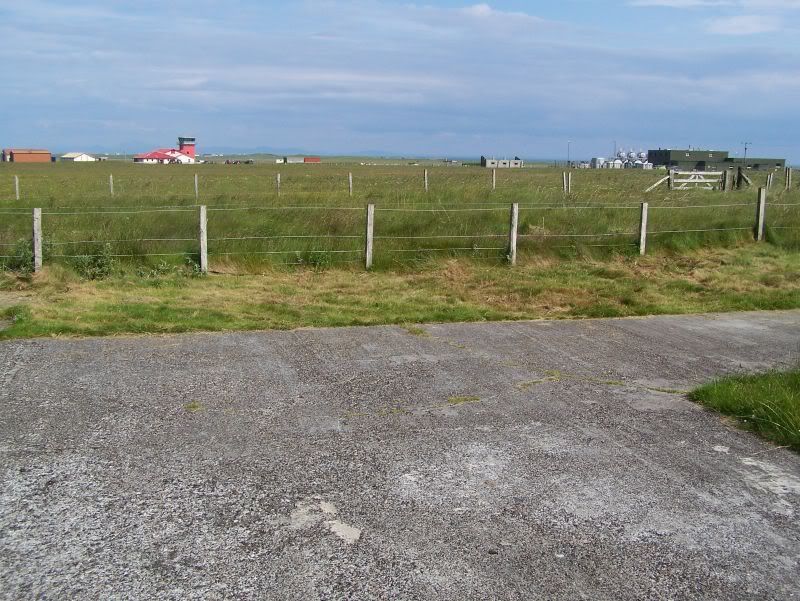 This week we received our newest purchase, a strimmer. The above photo is about 3 hours of strenous labour. Yes, the grass was originally the same height as the stuff on the other side of the fence, yes I now know *exactly* where my arm muscles are, yes I have a blister on a blister on my left hand. BUT, we've also ordered a Mountfield petrol mower that we're hoping might manage if we do the job in small bursts so it doesn't overheat. If not, there's a lot of days of strimming in our futures.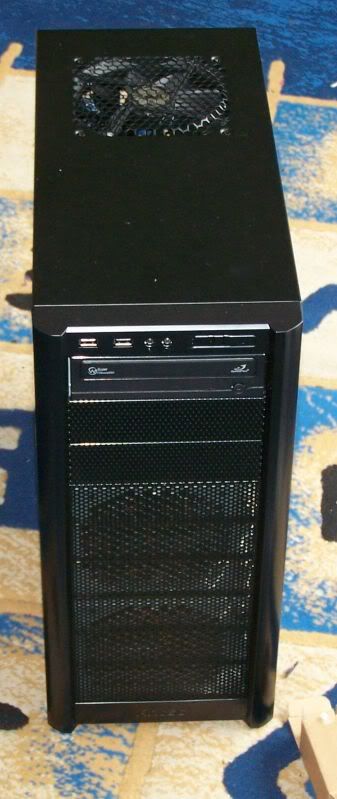 Jo's new PC. There was a brief worry that it was going to do what mine did (BIOS not up to date, won't talk to graphics card, blank screen) fortunately it was just poorly seated RAM and quickly resolved to much relief!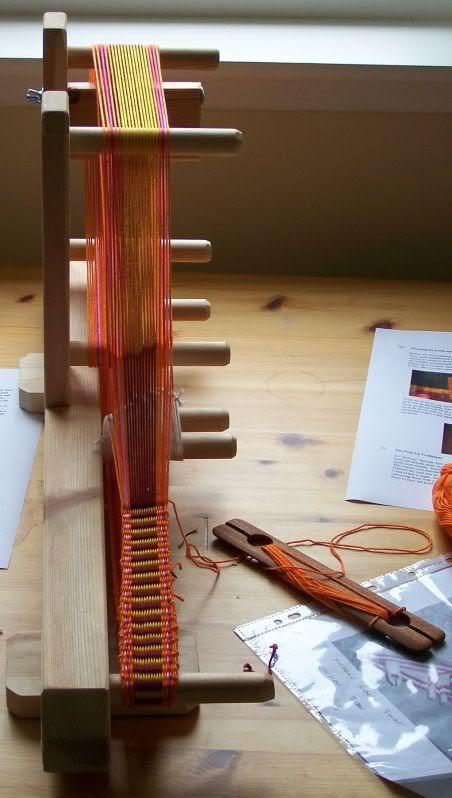 This is my inkle weaving. I now understand how to warp up for stripes and have spent some birthday money on finer threads to attempt pattern picks. I tried picking with this but it seems that 4-ply or thicker is a bit too thick for Inkle.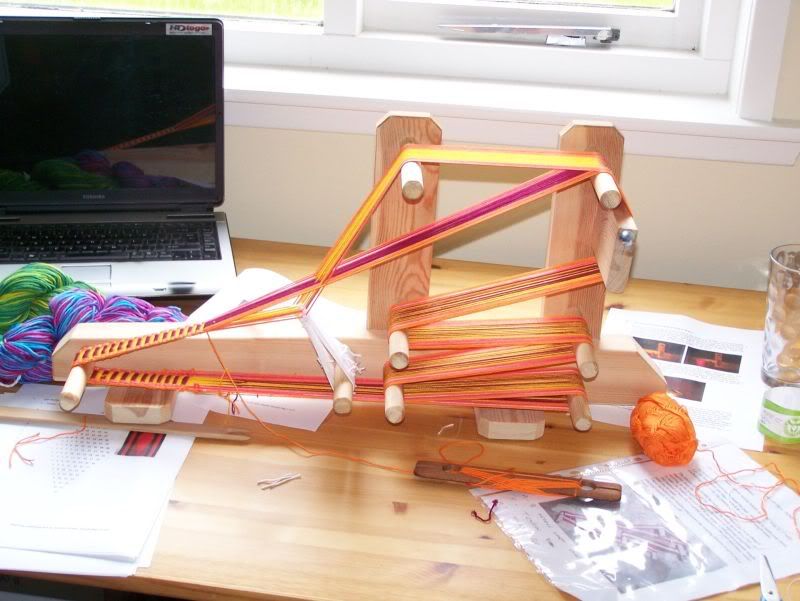 Side view of the inkle loom.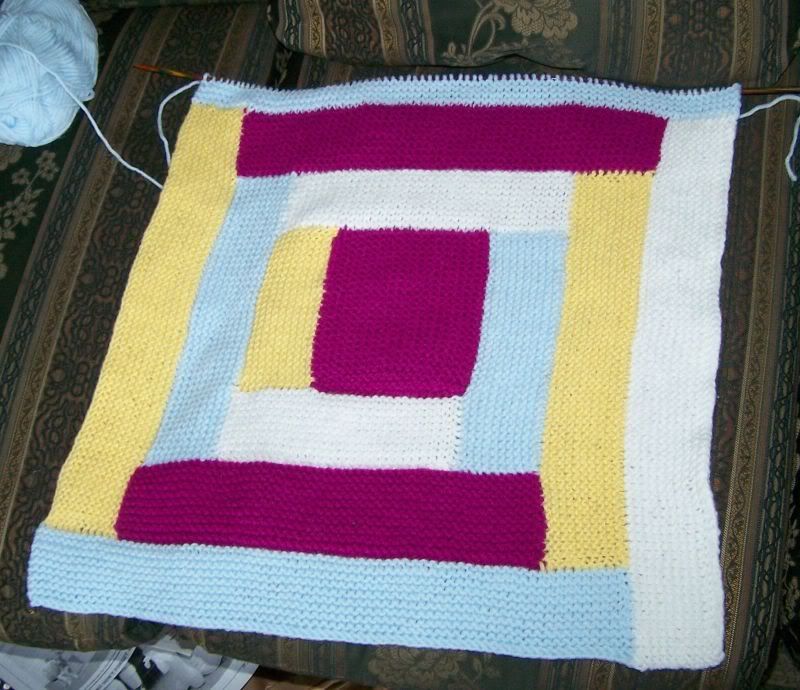 Baby log cabin blanket. The friday crafters - the 'official' name of which I have forgotten yet again - make up little bundles for island babies, this will be my contribution once it's done. Getting there slowly.
All the strimming combined with passing showers brought out the froglets, this one did it's best "I'm not here, you can't see me!" impression when I went out one evening to snap this shot: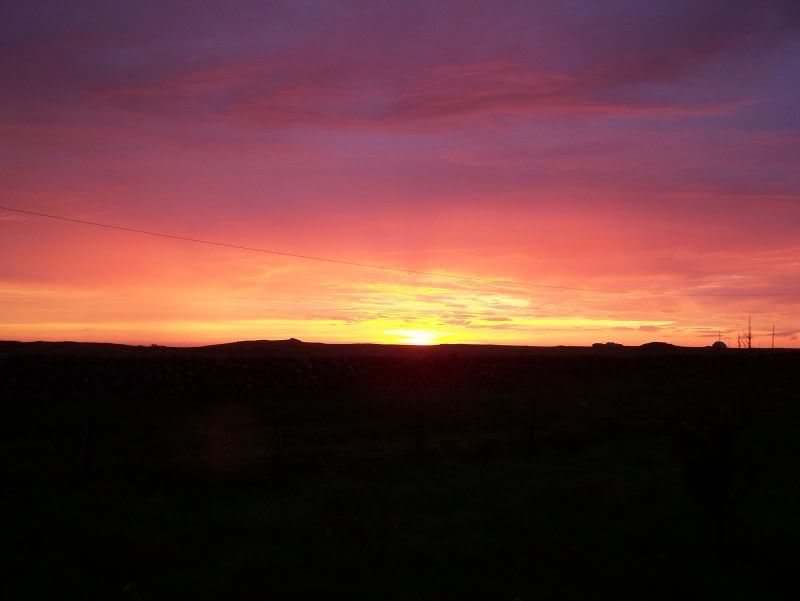 Sunset on Tiree, beautiful!
And with that, I am orf to bedfordshire (bed). Tomorrow may see the arrival of the mower and Jo and I taking the tricycle down to the petrol station for a can of petrol, yep, that's going to earn us some great looks!
Night to all, and many wishes that those caught in the flooding don't suffer more than some wet feet.