Just a little post to share some photos...
My peg looming, this one is where I just changed colours when I felt like it.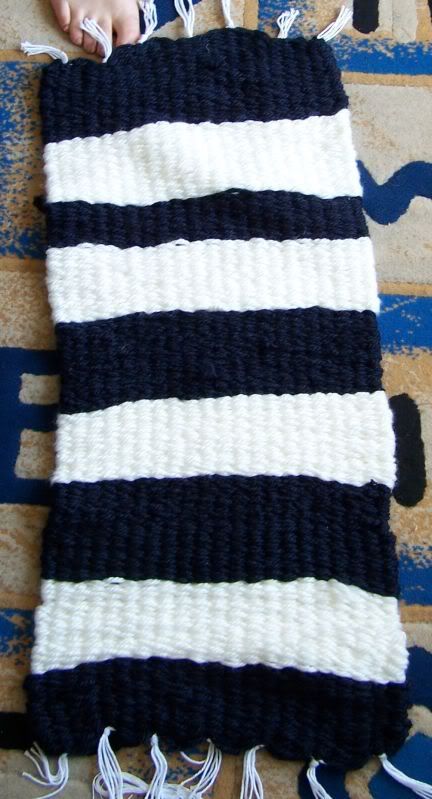 This one I alternated which colour went over the central peg.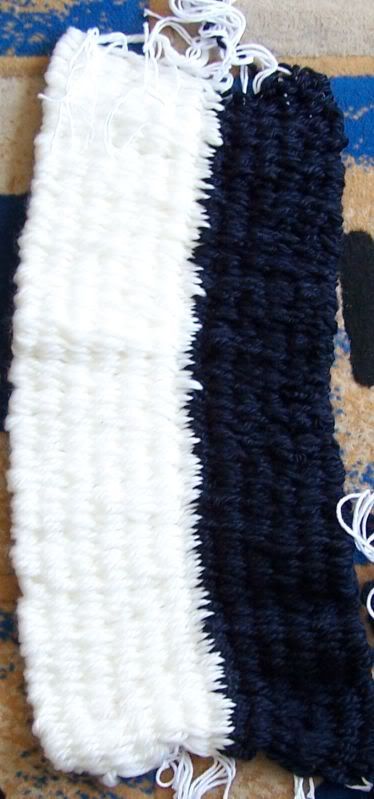 We've had sunshine! Madam cooked herself happily
food?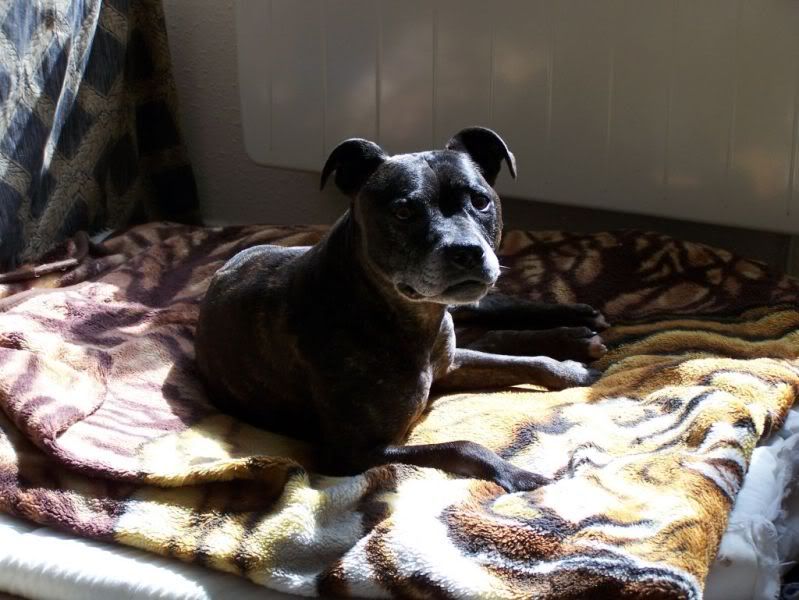 An early morning walk allowed us to catch this rainbow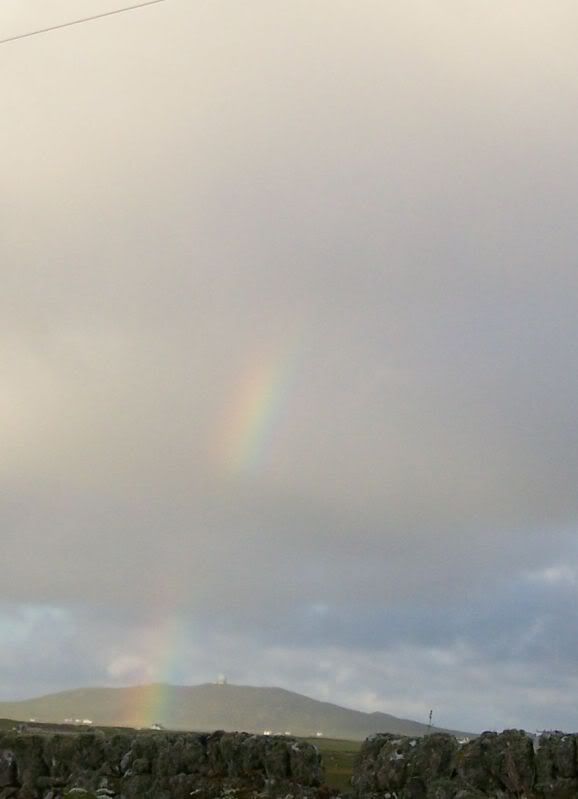 It seems July/August is the time for purple flowers...these tiny little ones and...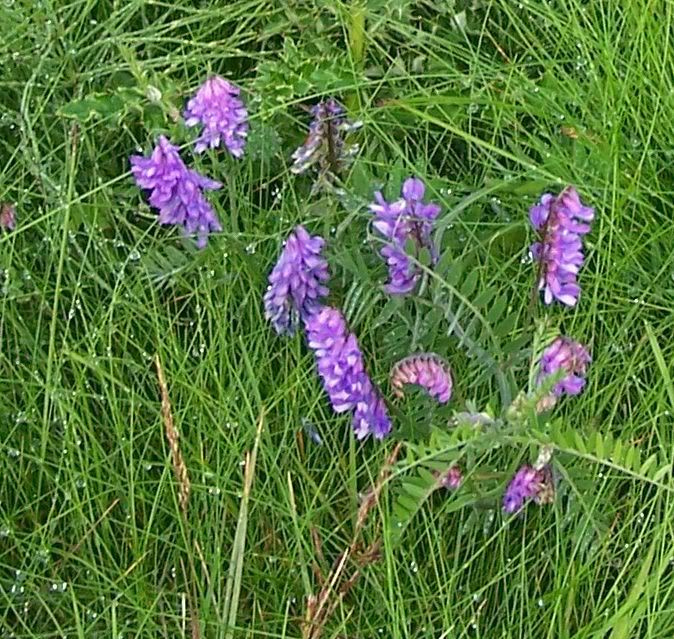 Thistles!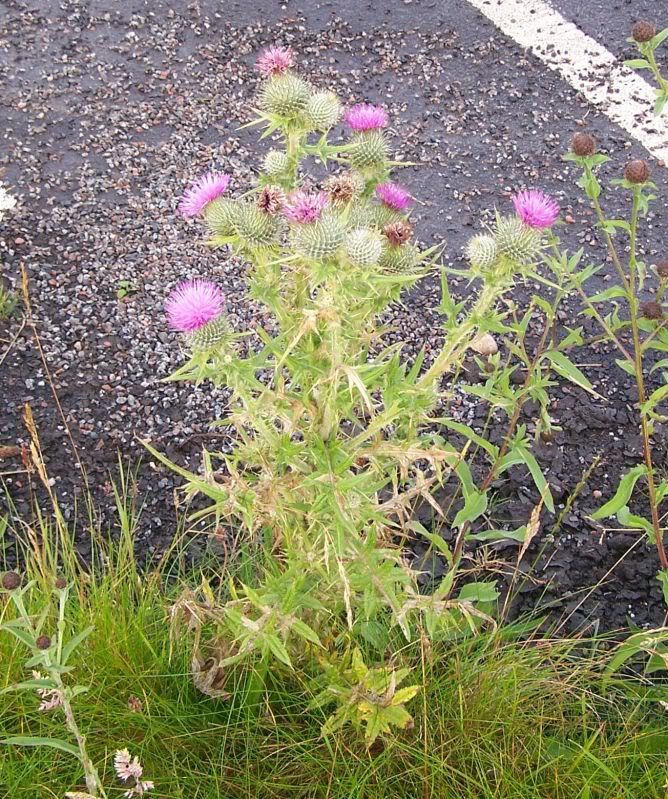 So, what do you get when you combine these with a husband and an active imagination?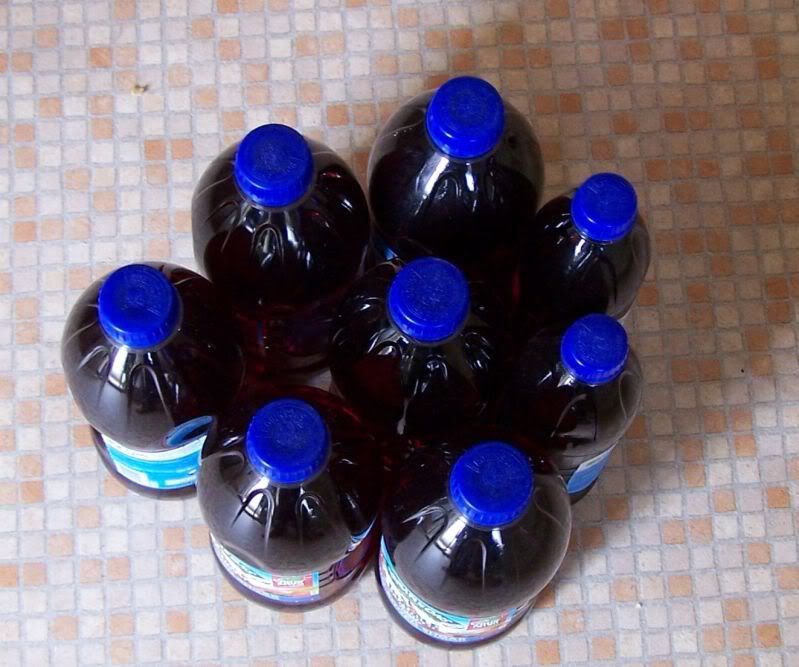 balancing acts!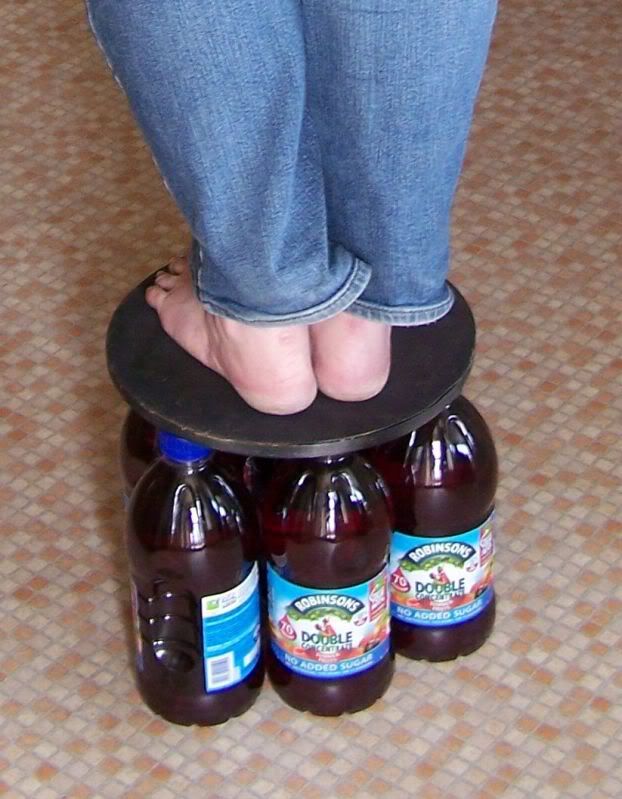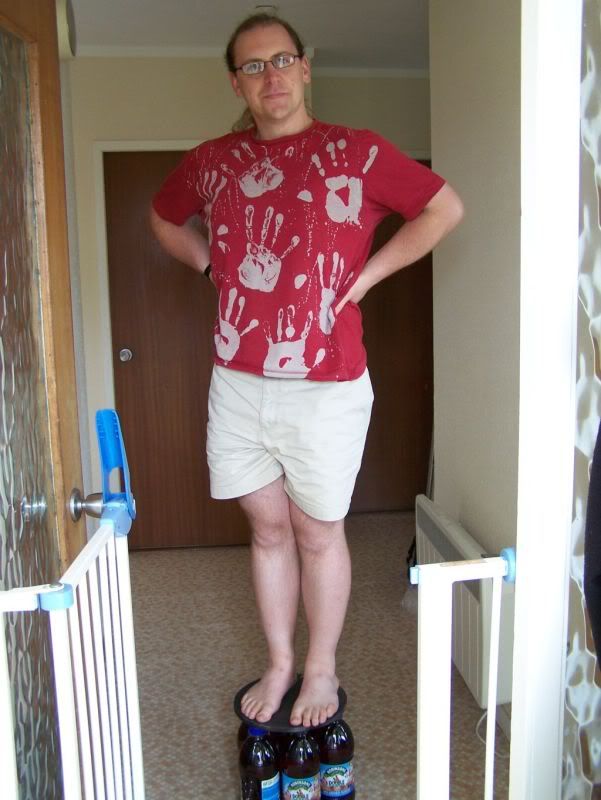 The bottles did survive, even with yours truly stood atop, although some lids were very flat topped afterwards.
Anyway, I have ravellenic knitting to do. TTFN.