Last year's regatta was cancelled due to bad weather. This year they managed! The day started overcast, windy, but dry. Perfect sailing weather really.
I hadn't planned to go originally but when I heard Jo was going with his litres of home made ice cream I decided to go down too.
The refreshment tent (most important):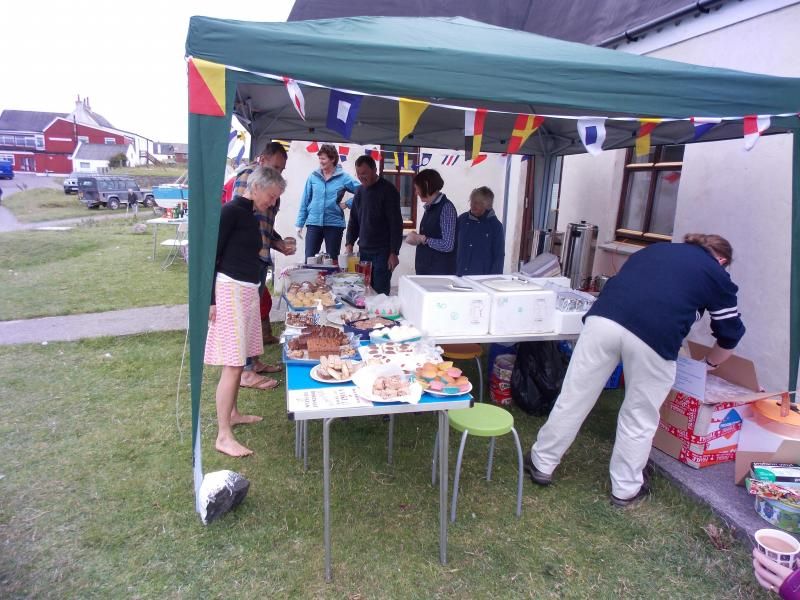 Scarinish harbour looking busy: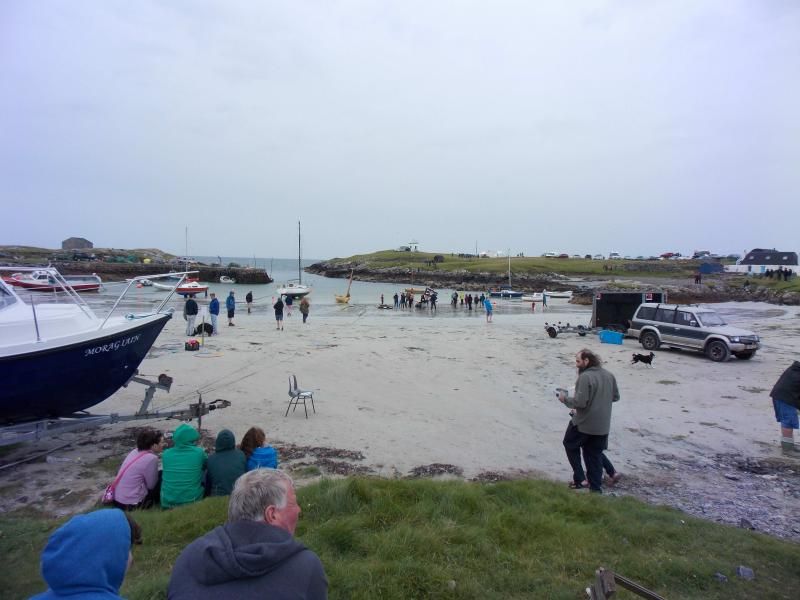 Mad, mad souls about to go paddling around: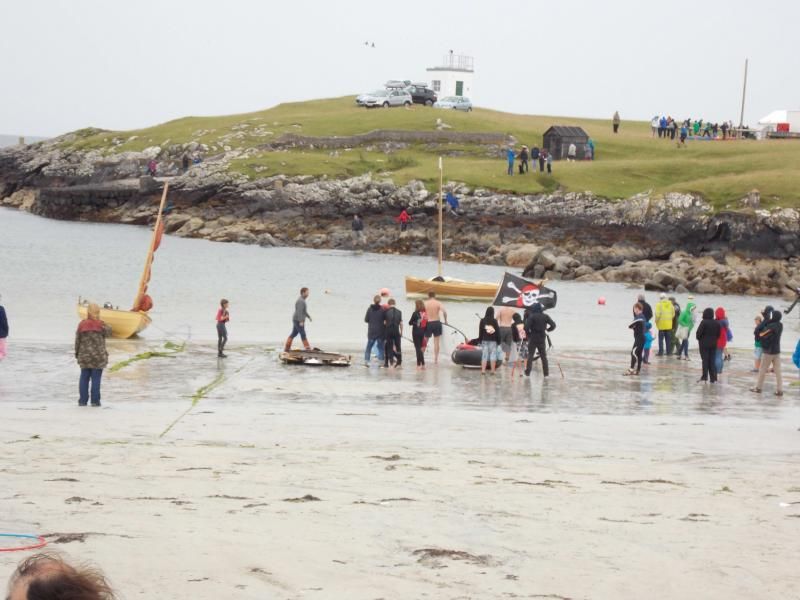 I think this was "paddle to the other side and back so many times then run to the trailer". Much enthusiastic cheering was heard anyway.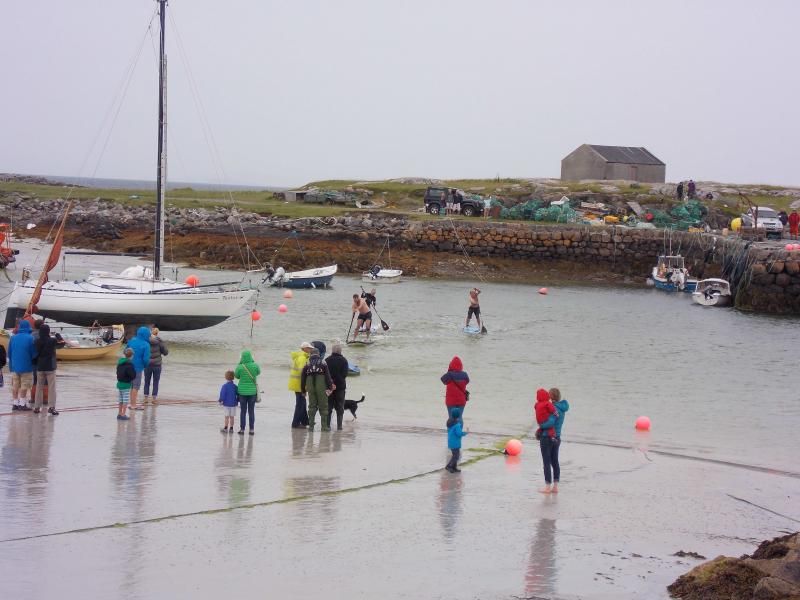 There was a children's event of home built raft racing: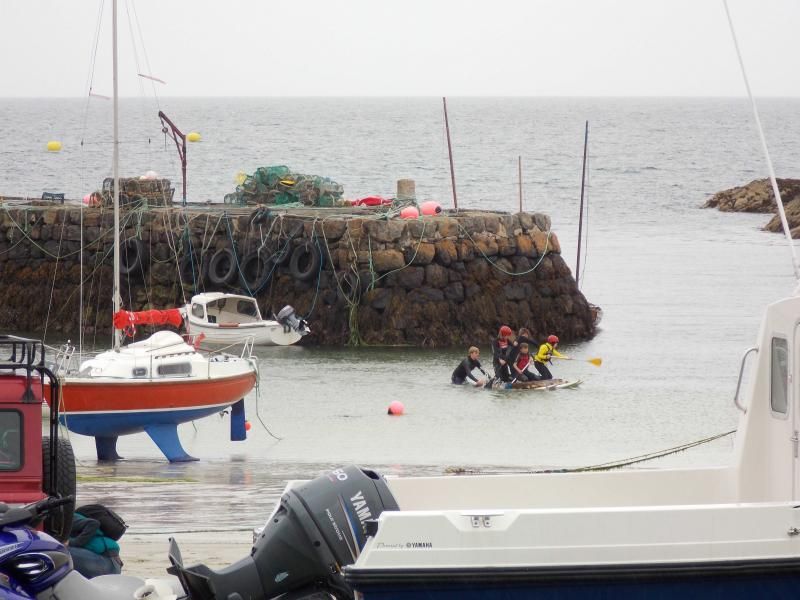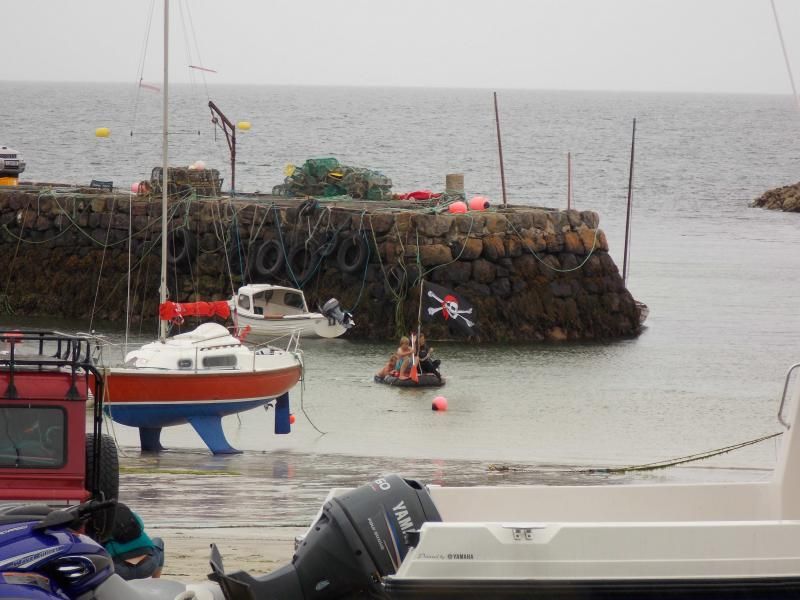 After watching these for a while I trotted over to the beer tent and the other activities.
Pillow fighting!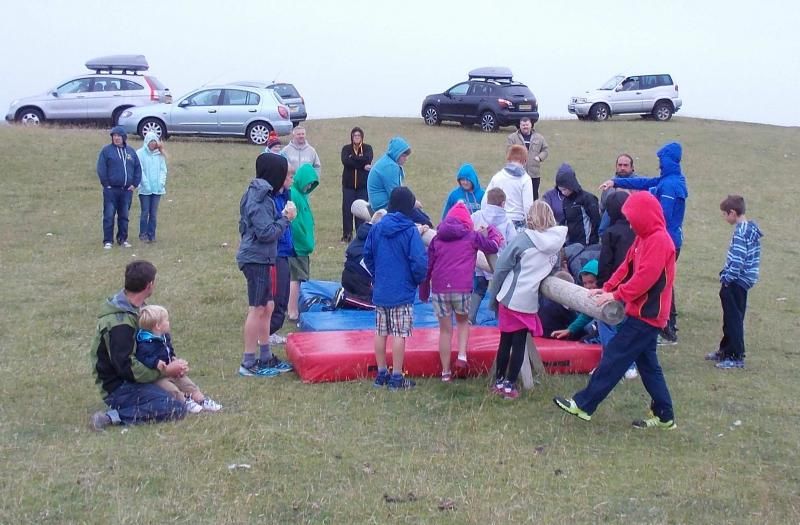 (alas, cancelled shortly after due to wet pole)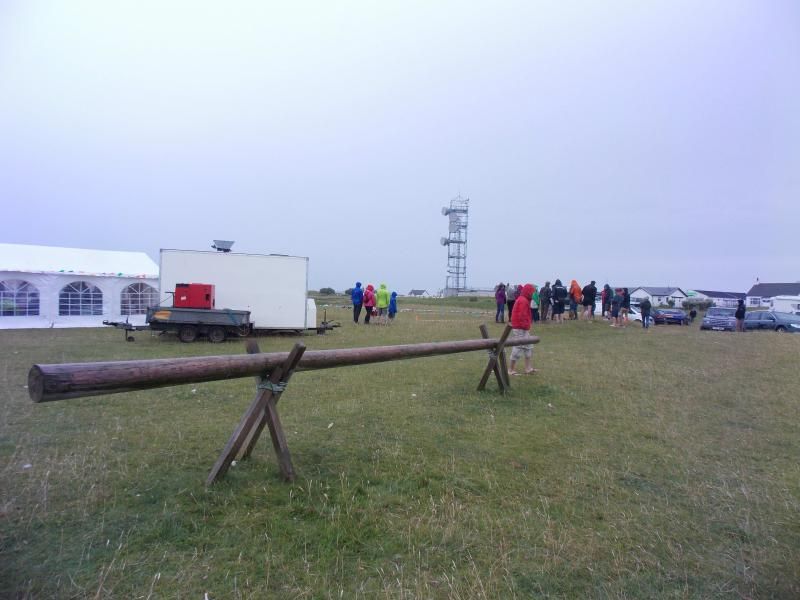 My personal fave; welly wanging! I think it was formally called "welly toss" but I prefer "wanging". I did see one gent lose his grip on the welly and accidentally hit someone at the burger van, no injuries fortunately.
I had great fun with the camera trying to time my snaps!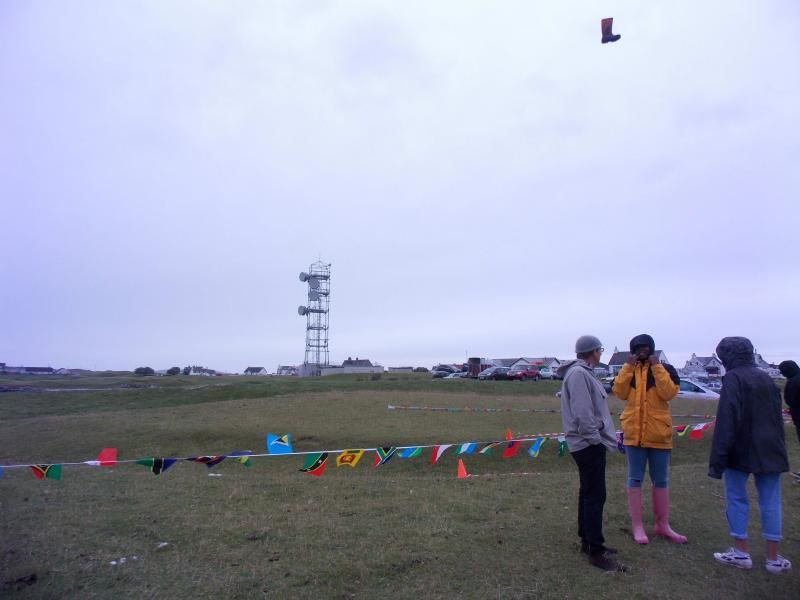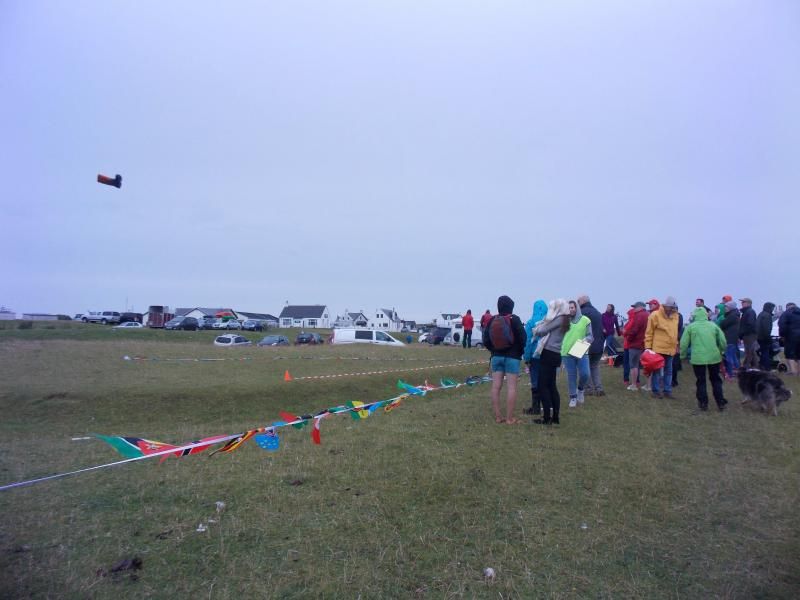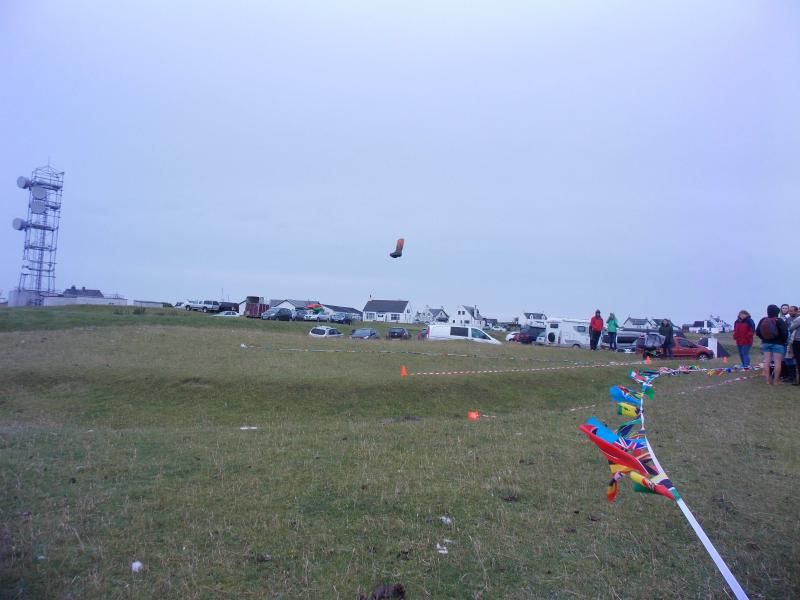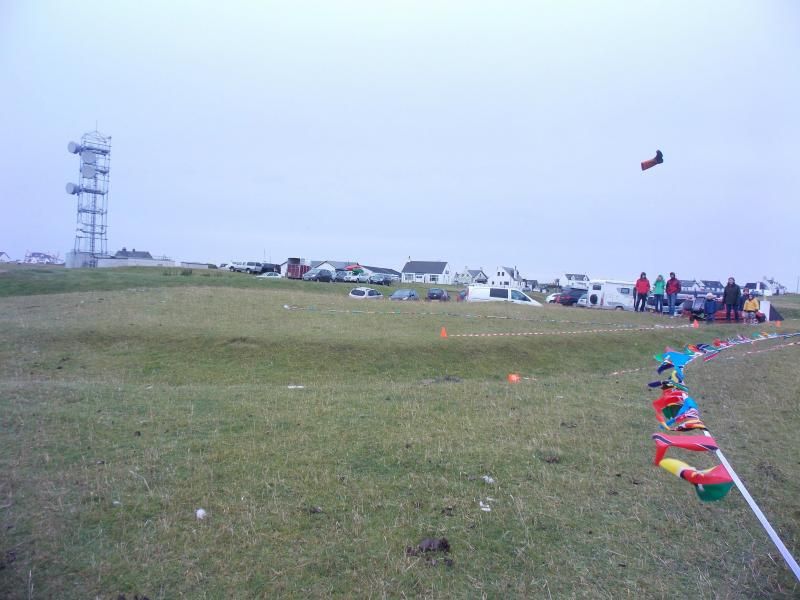 I think I have about another dozen of either no welly or welly just about to leave thrower's hand.
The sailing competition also started. A bit of confusion was had and I'm afraid I missed boats coming back in due to helping pack the tea tent.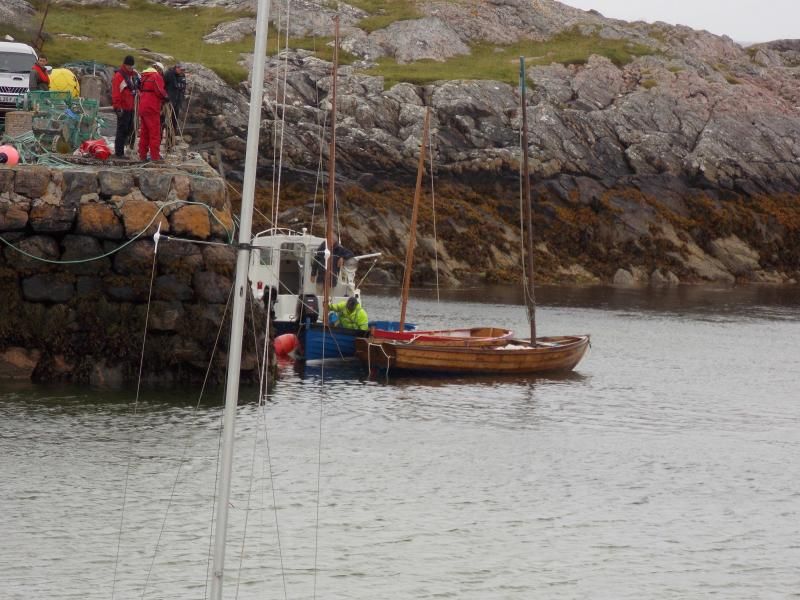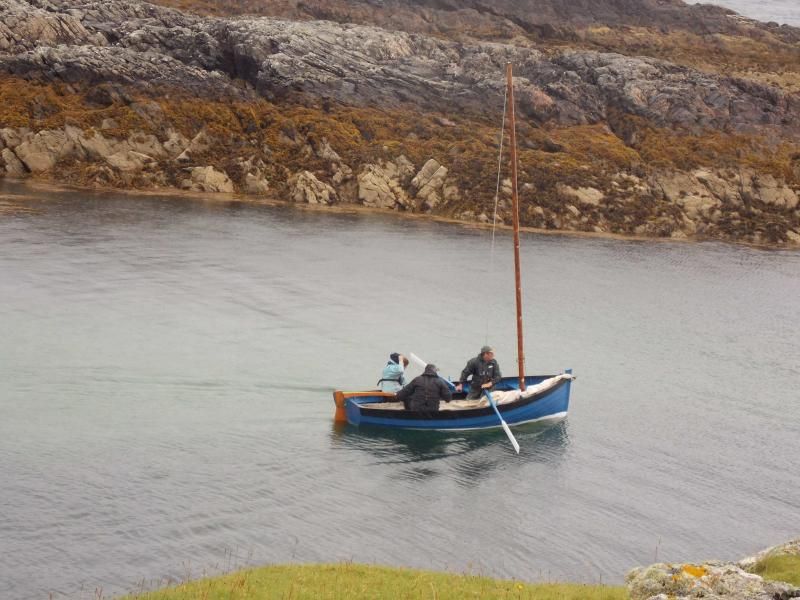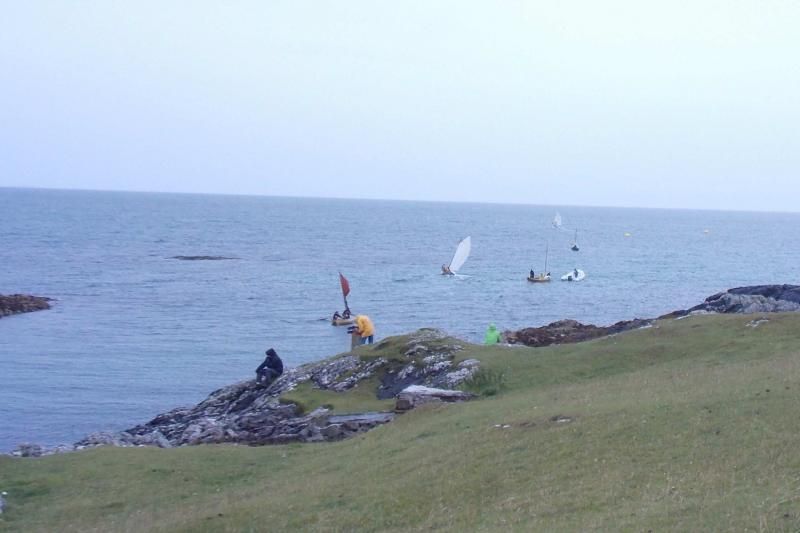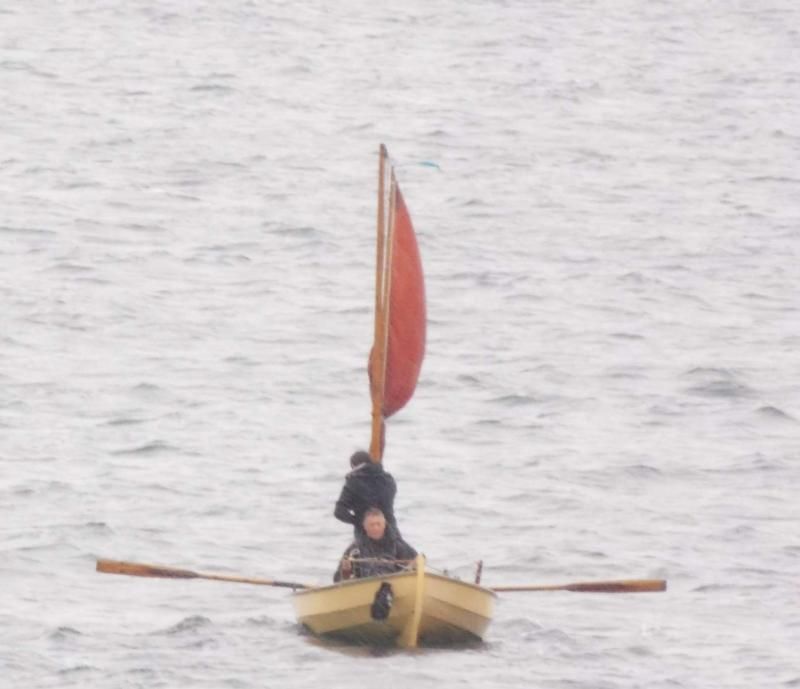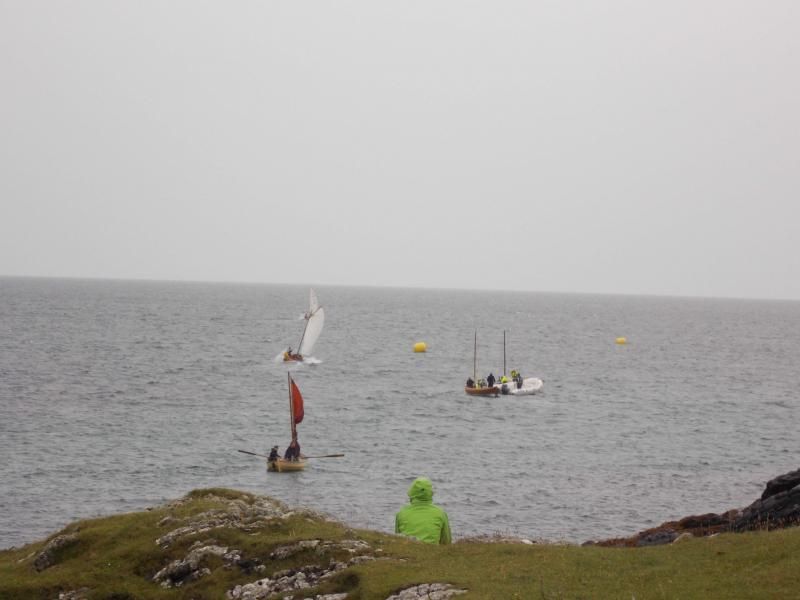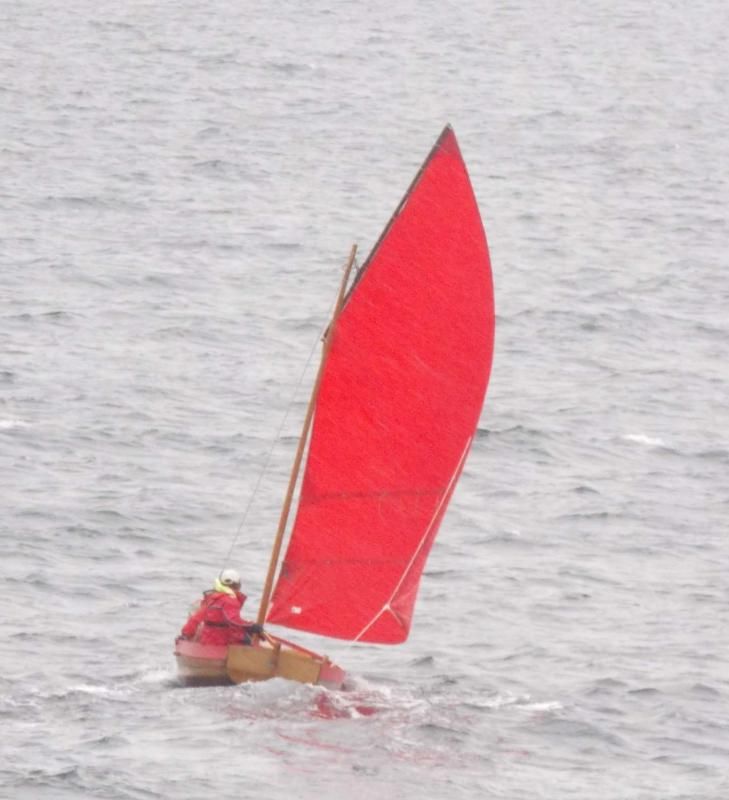 Alas, by the time they started the wind had gotten up and the rain was fair belting down so I couldn't spend as much time as I wanted focusing the camera for fear of sodden lens.
So, that was the regatta. The winning welly wanger got over 34m and I believe everyone who came enjoyed themselves. Jo sold quite a few ice cream cones for the church funds and I was proven wrong about my assessment of the ginger flavour; people actually bought it!
Today is much better and the island is drying out again.
TTFN!