Sunday was a later start. Probably a good thing as Saturday night the Cardiff crew had entertained and when folk did come in after 1pm on Sunday there were a lot of hungover expressions.
The Cobbled Cow allowed us to come in in groups for their amazing carvery.
I hadn't gone to the Cardiff evening, instead I'd come home with an idea and worked on it. After watching the 3D scanner workshop and seeing what the machines in FabLab could do I'd come up with a plan for a turntable. I had downloaded the 3D design software for the printers and made the turntable in there. I knew it wouldn't really be feasible to print it as it was 20cm diameter and that's a lot of plastic. So I took the files in to Martijn and we had a chat.
What I didn't know at the time was the particular scanner we have for the island relies on the movement it senses to work out where it is relative to the object. So really, it would need to be on an arm and rotate around the object rather than rotating the object. Oh well, there are a myriad of other uses for a turntable!
So we went to building. Martijn took my design and turned it into something the laser cutter could understand. Two cut discs with etched tracks and central holes for a spindle. While the cutter worked on that, I worked on the spindle. This would be a true combination of technologies; a laser cut turntable with a 3D printed spindle.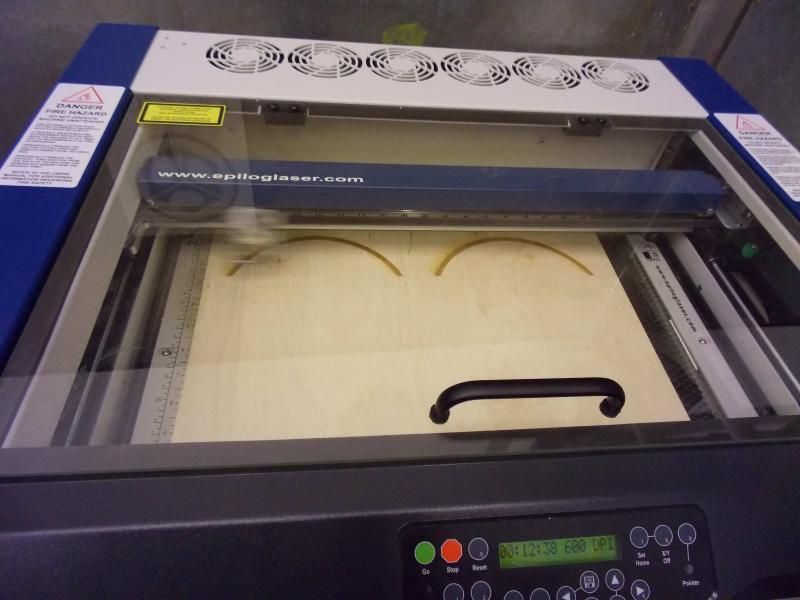 Laser cutter etching the tracks
Finished base, top and spindle
Base loaded with marbles
In action
I'd designed this to be as simple as possible. No need to go out and buy nuts and bolts or ball bearings. Just grab some marbles and get going! It's also easily dismantled for storage/transport. But we hit a snag. The etched track wasn't deep enough, the marbles would randomly pop out and make bids for freedom! Fortunately I had already predicted this and designed an insert to prevent it. Cue Martijn and his experienced speed at the laser cutter software and 2 minutes later this is going in the cutter: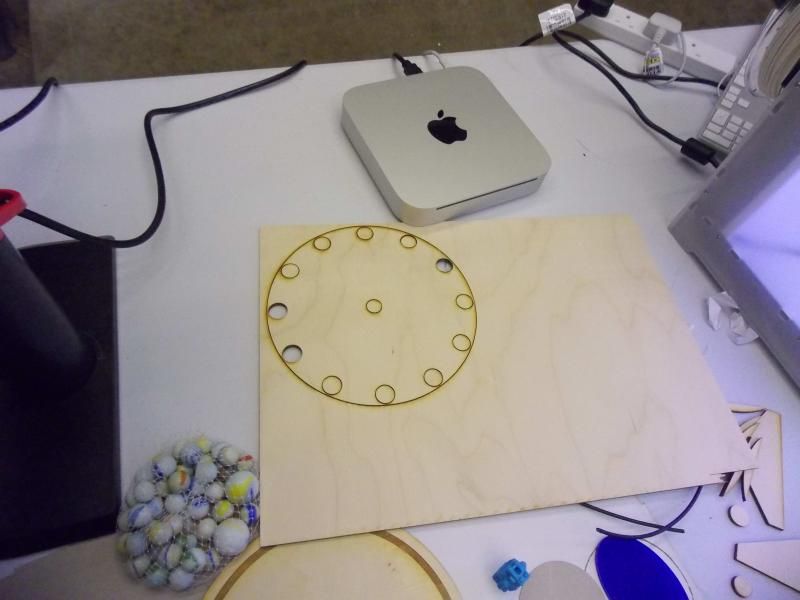 Slotted onto the spindle and loaded with marbles.
It works! All I need to do is paint it and then I shall glue the insert to the base and possibly the spindle to the base and I have a fully functional turntable. Total time spent designing, including putting design into softwares: approx 25minutes. Total time to produce: 1hr assuming you're running the 3D printer at the same time as the cutter.
I'd also had a plan for my spinning wheel. Ever since I bought it it had been missing a piece. A simple piece of dowel with a hole through to enable me to tension the bobbin. I'd been using a pencil originally but as they stick out so far I'd walked into it one time and broken it off. I turned up to TTW8 with a pen sticking out of the hole. It was actually Saturday when I was shown the software and between us we designed and printed something relatively simple. A cylinder with a hole through and an extruded triangle at the end to make turning easy. A little sanding later and it was in use!
I think I must have gotten engrossed in my spinning so much that I forgot to actually take photos of it. Here it is in situ with my bobbin of finished fluff: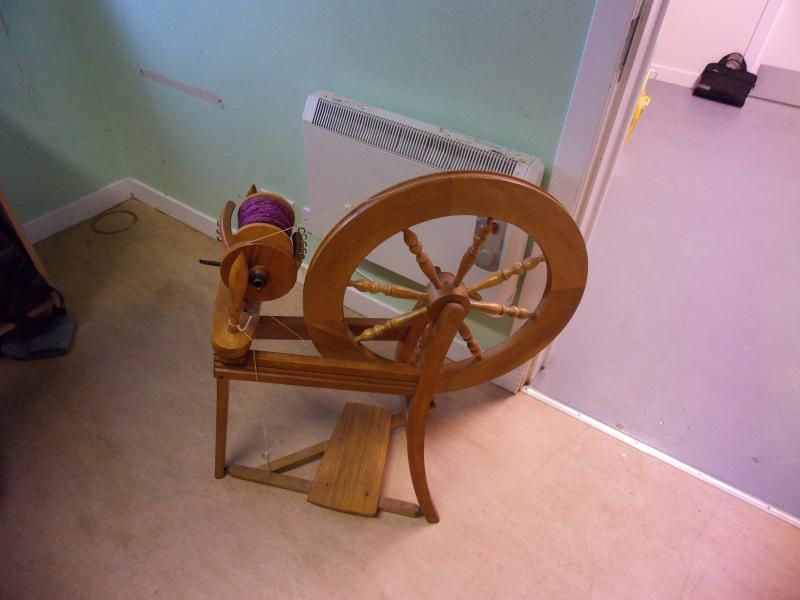 Okay, this is where memory fails and I can't remember which day photos were taken. Note to self: try doing a photo of day at the start!
So I shall just group photos by topic and explain them. Get your cups of tea and prepare to be amazed!
Martijn doing the 3D printing workshop and answering sooooo many questions!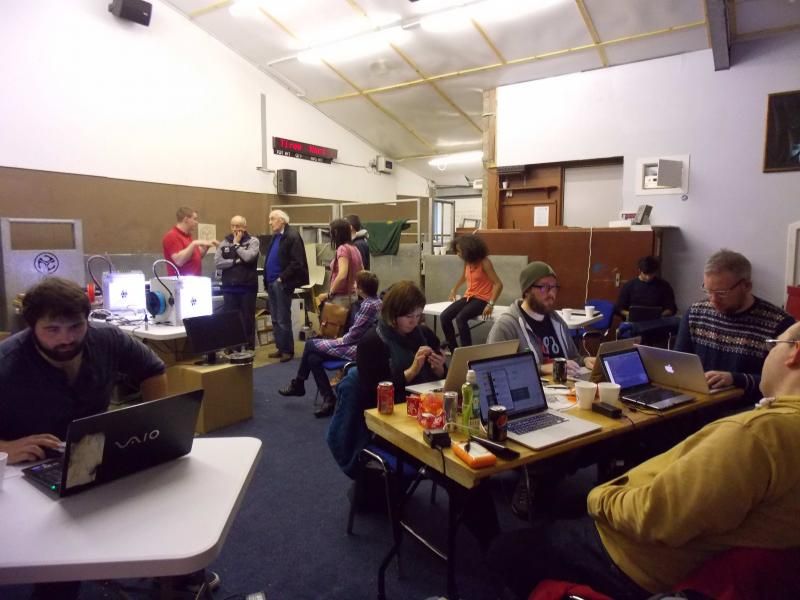 A test of material and machine. Could this ball be completed without a support?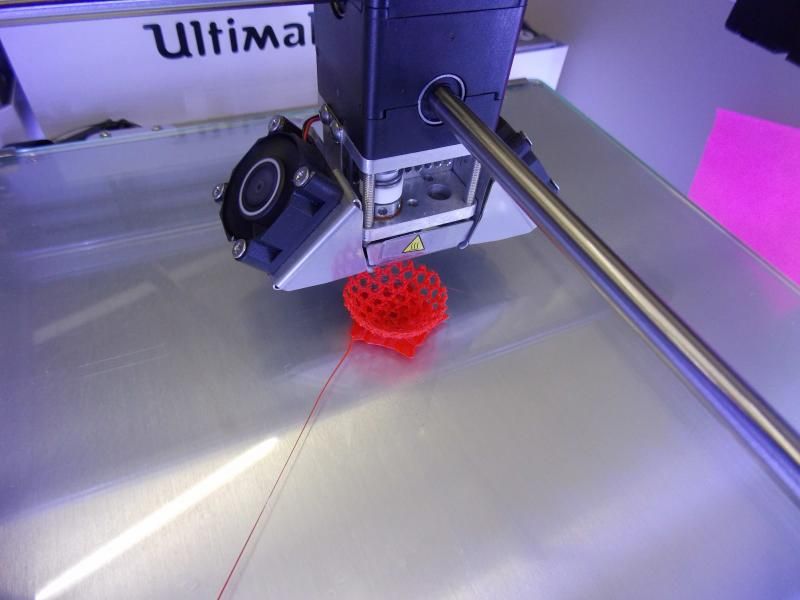 Yes!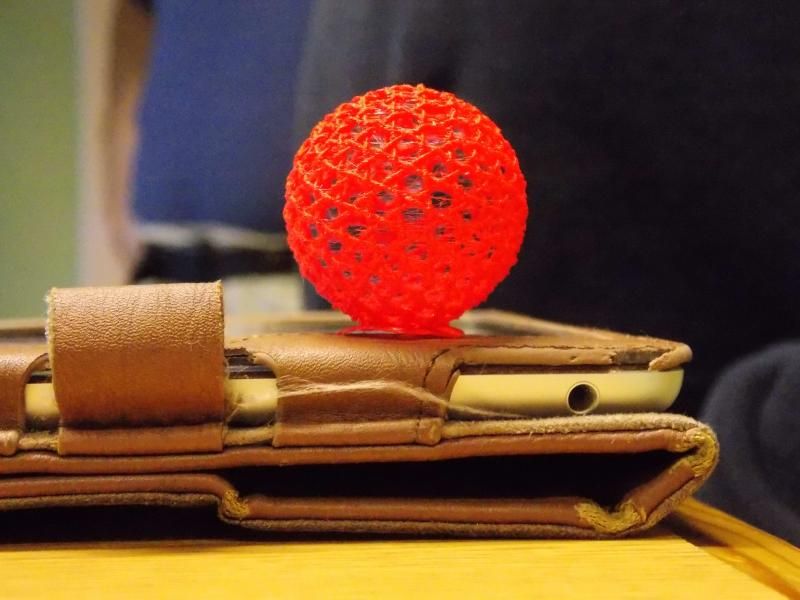 A piece for the projector assembly:
Busy brains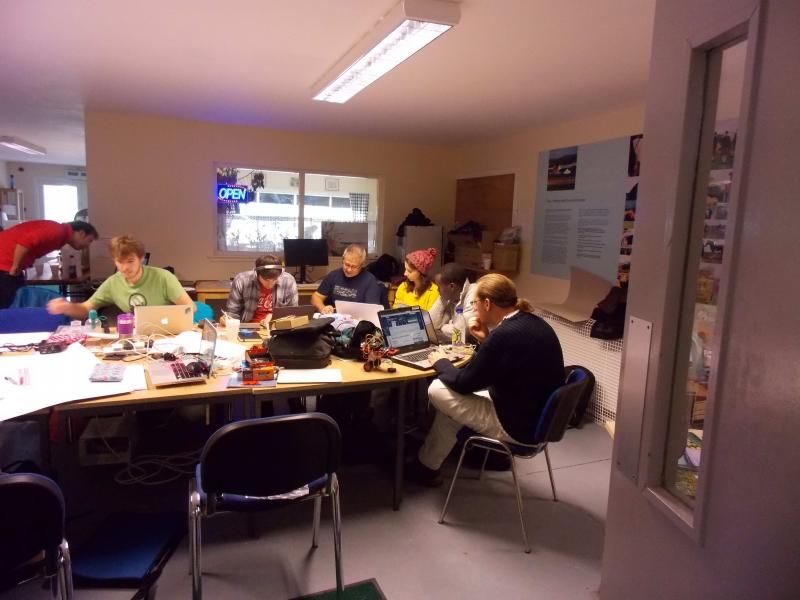 Holding the kit to the ceiling to get ideas of distance and limits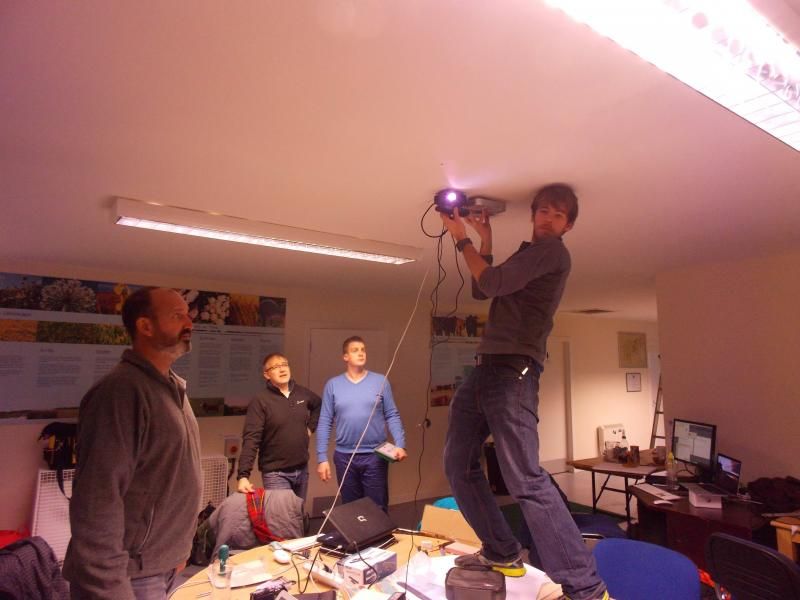 "Hit it again, he can feel it with the stick"
Cannibalised sock and tribble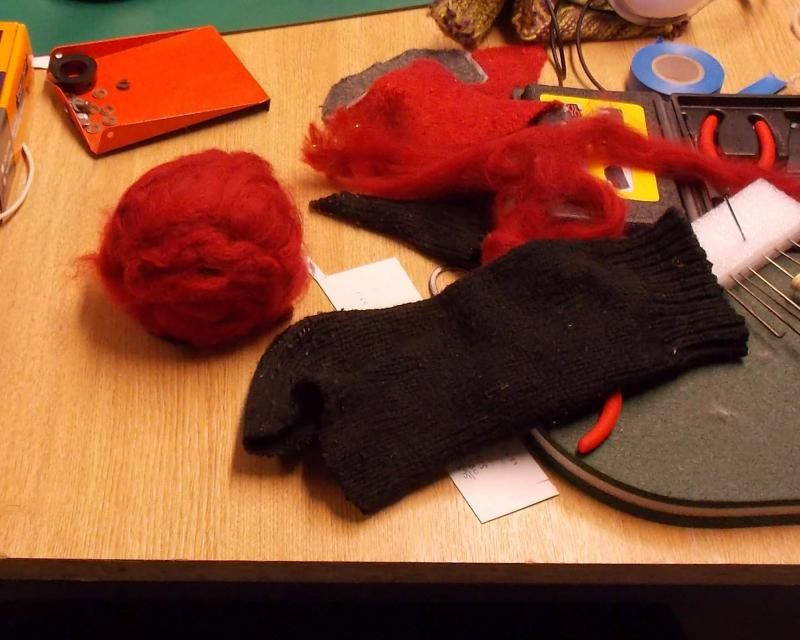 Techwave made tribble next to commercially available tribble.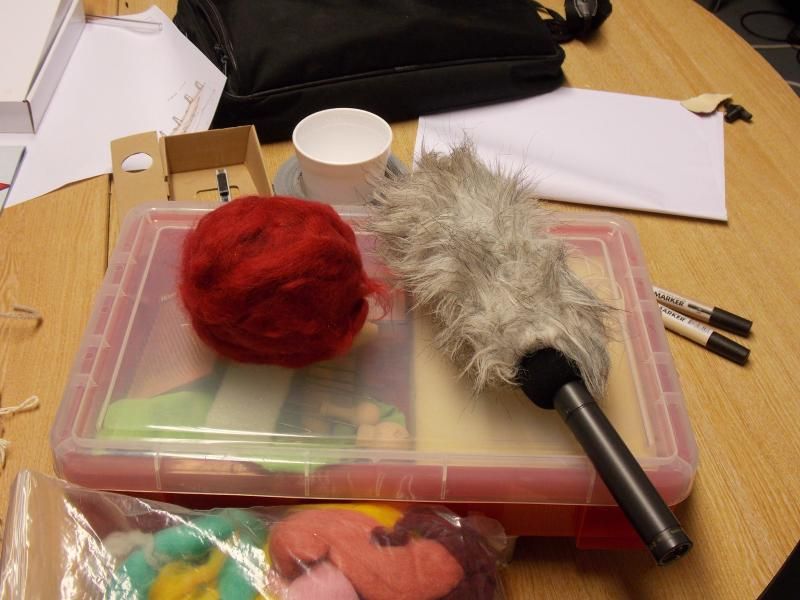 Tribble skeleton and how it slots on the recorder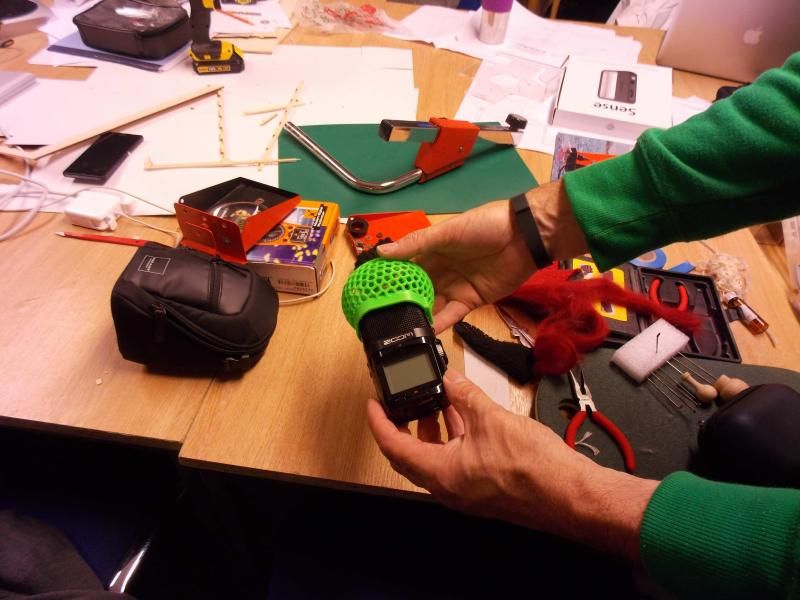 Tribble in progress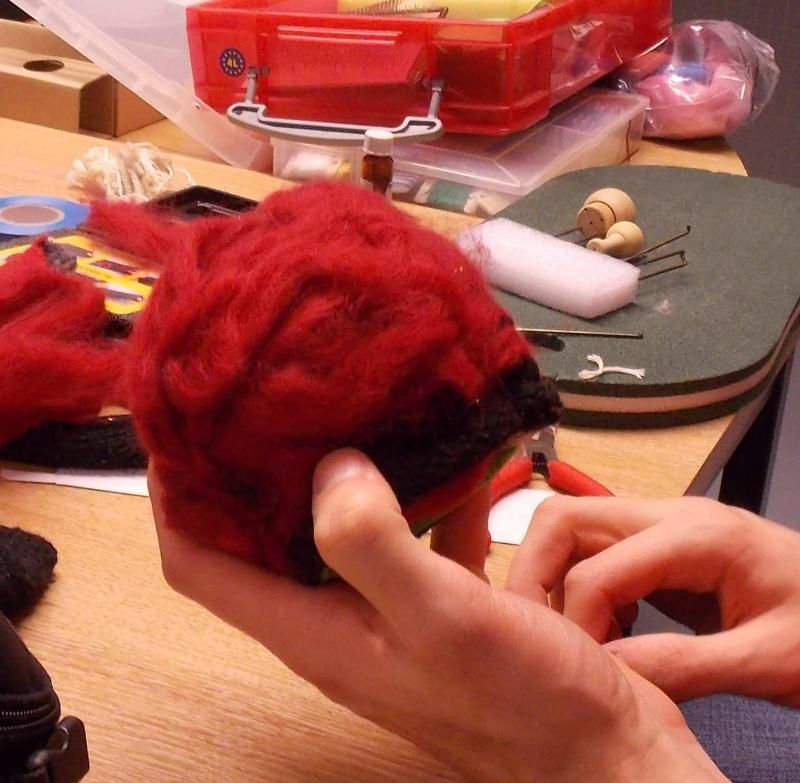 Tribble skeleton next to completed tribble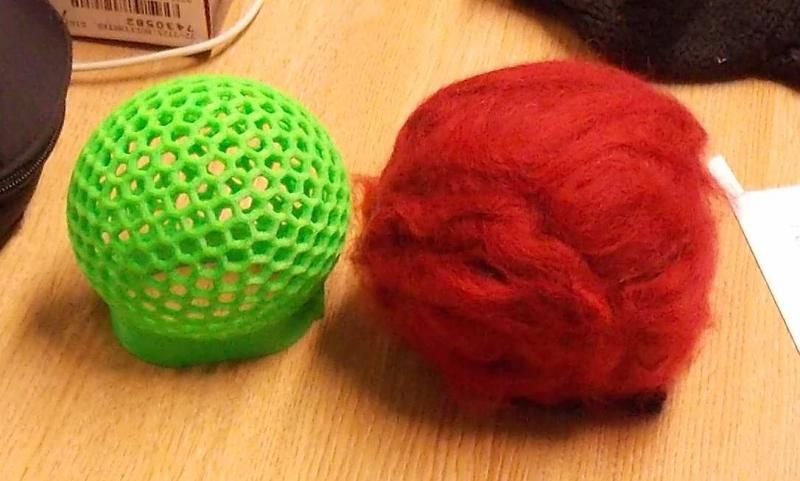 Stuffed skeleton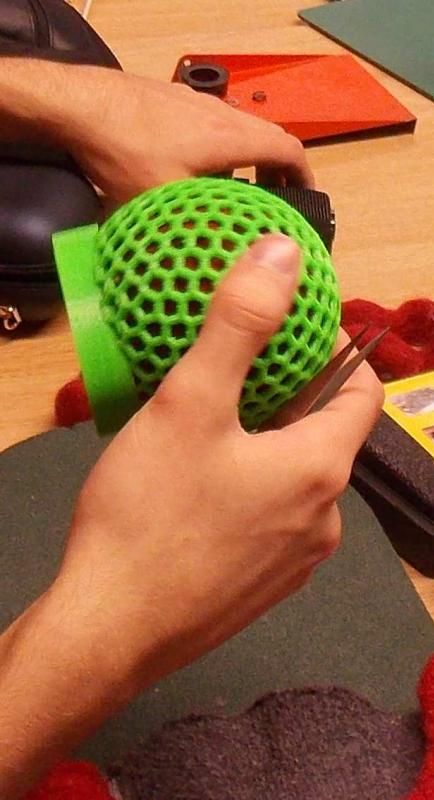 Who says men can't sew?
I should note: "tribble" is my word for it. I can't remember what they're actually called. They go over microphones to block wind noise.
Oculus headset (great for (causing!) motion sickness!)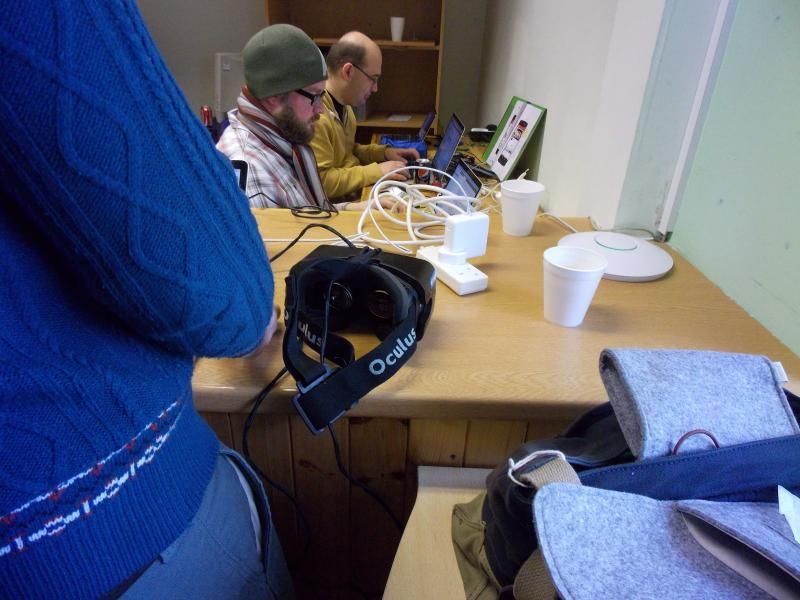 Spacers for the table model: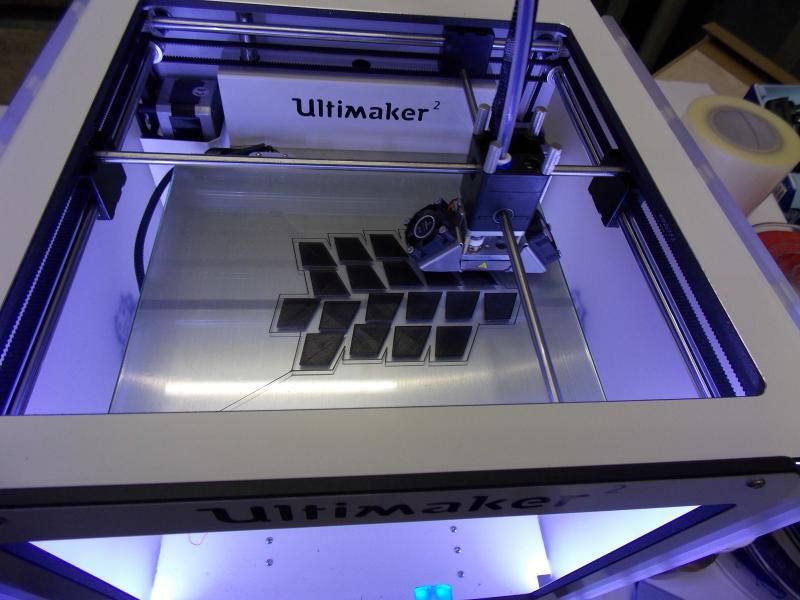 Print of a failed scan of a Sinclair C5: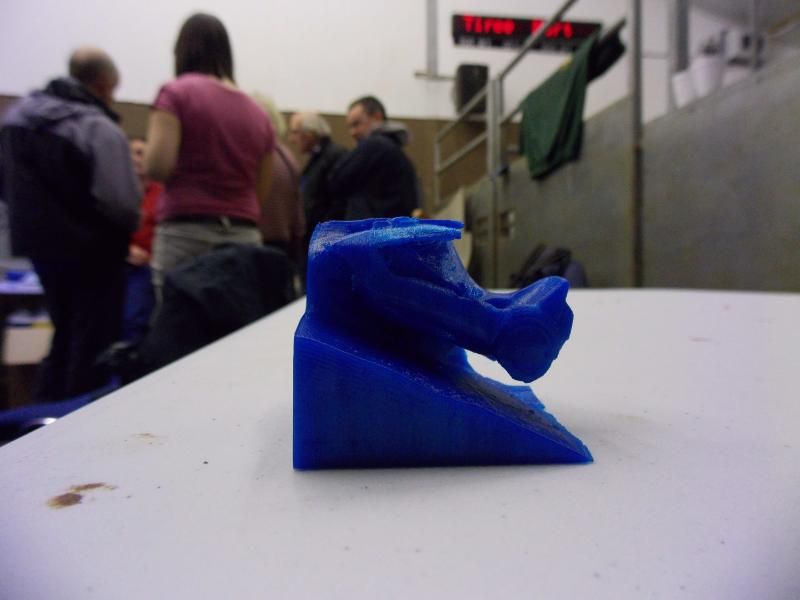 Print of hand scanned during the scanning workshop: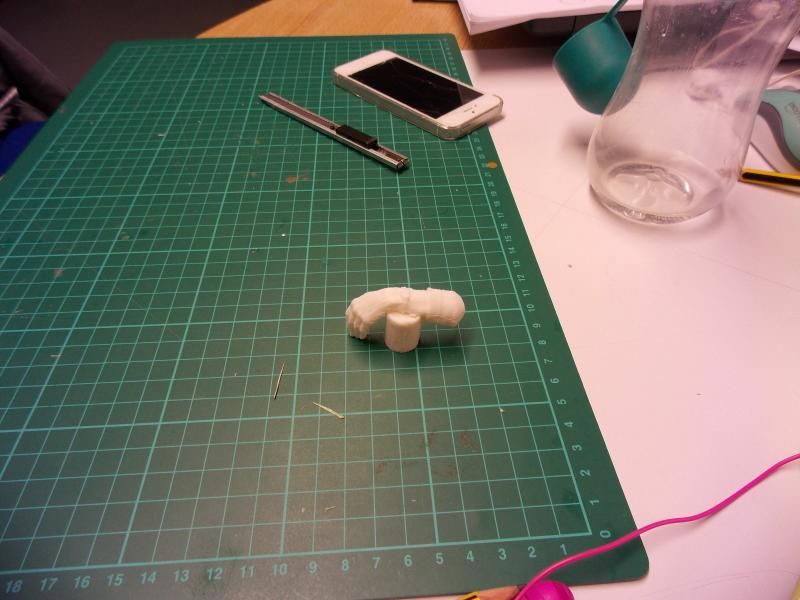 Sheep beads in progress (more on these in a future post):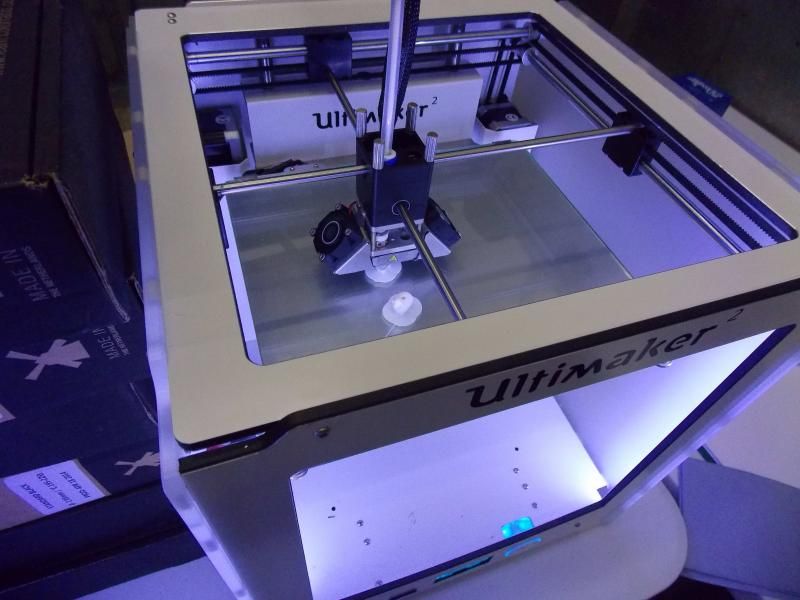 Scanning Alan (It is actually possible to get Alan to sit still for 3 minutes in a row...just!)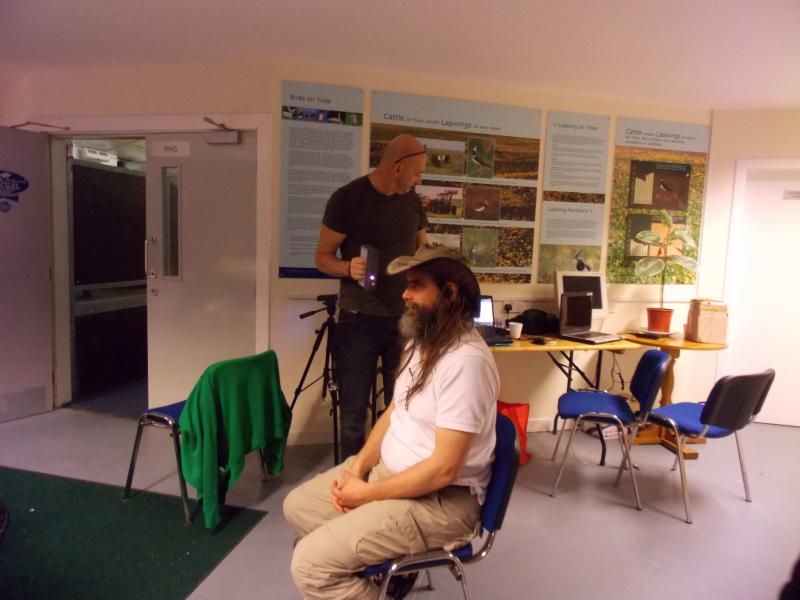 Print of Alan (not General Custer, or Johnny Depp, honest!) and a larger print of the hand in the background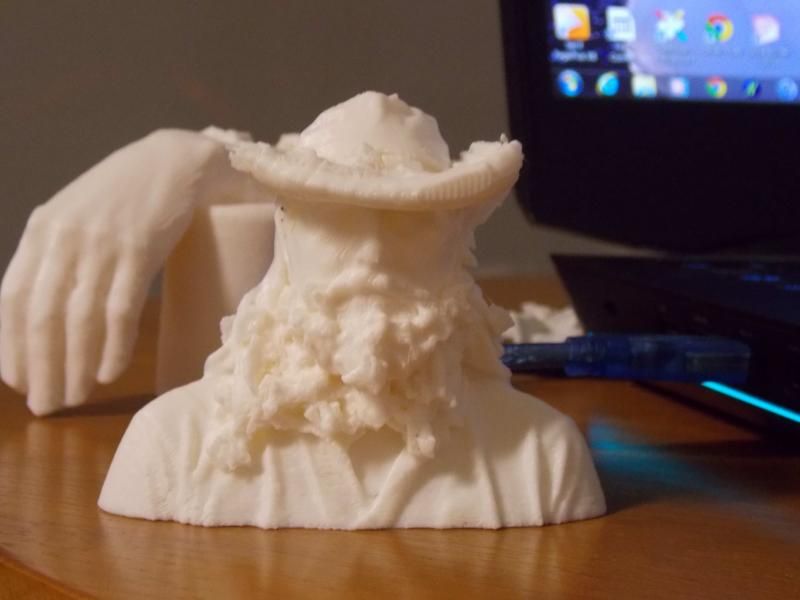 Alan and his double: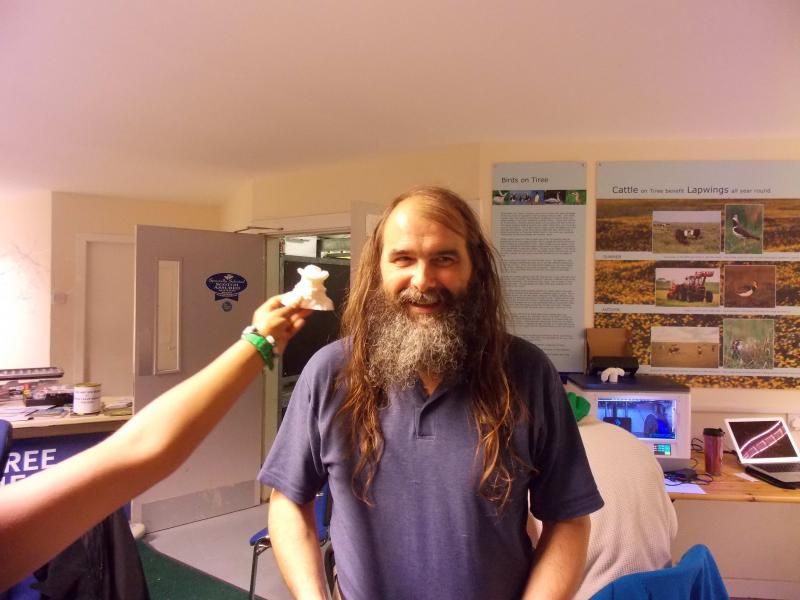 Printing of a hand showing the detail picked up: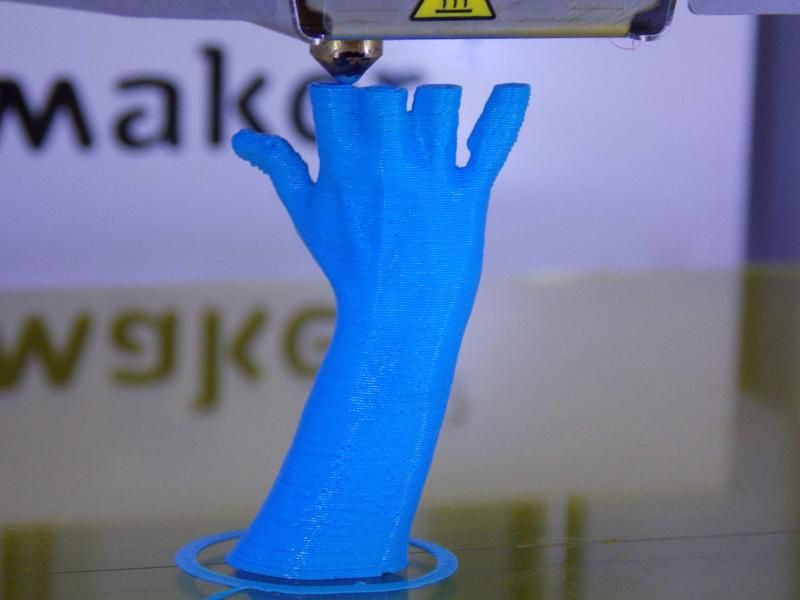 Leg vanishing into the ceiling: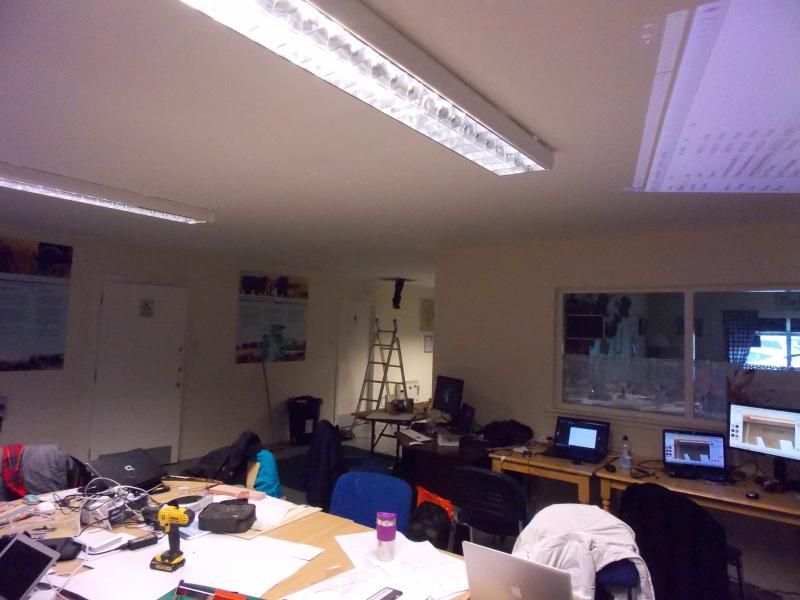 Alan's well used hat:
Painted sheep and busy minds: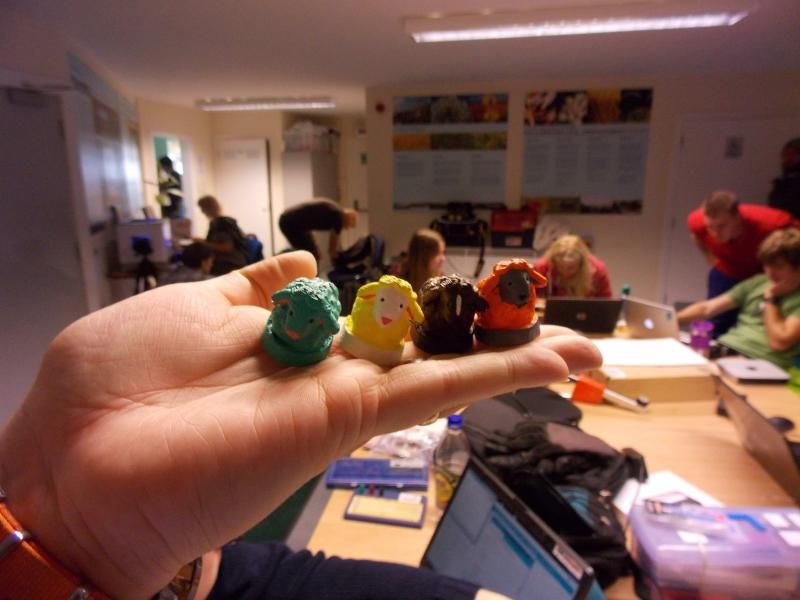 Rugby in Tiree winds: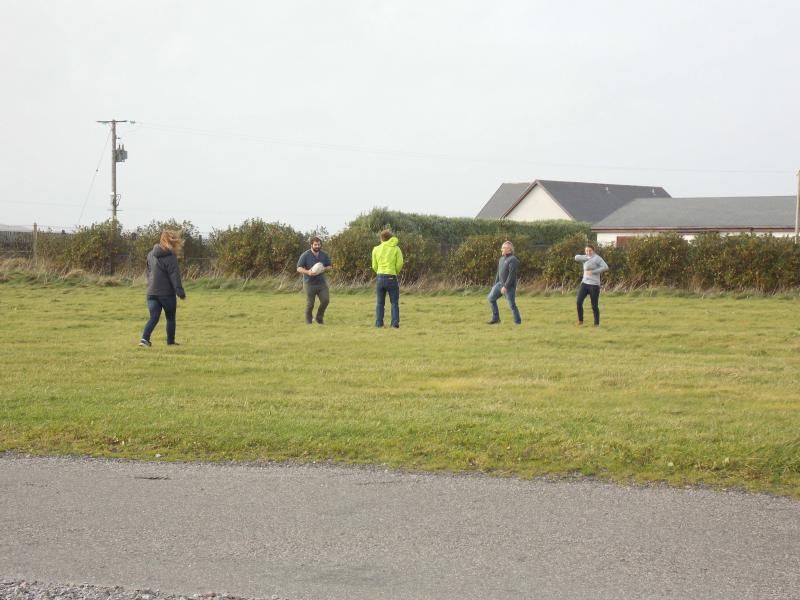 Team leader looking utterly lost: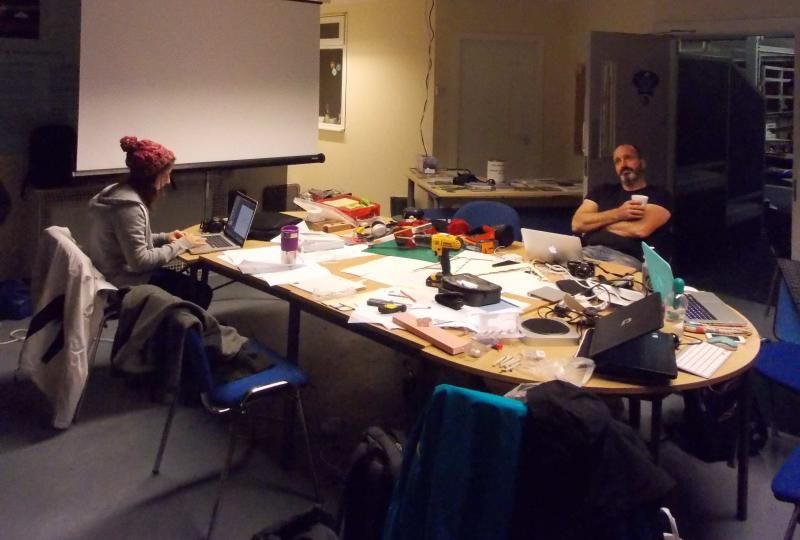 Martijn and Dorinda discussing hands: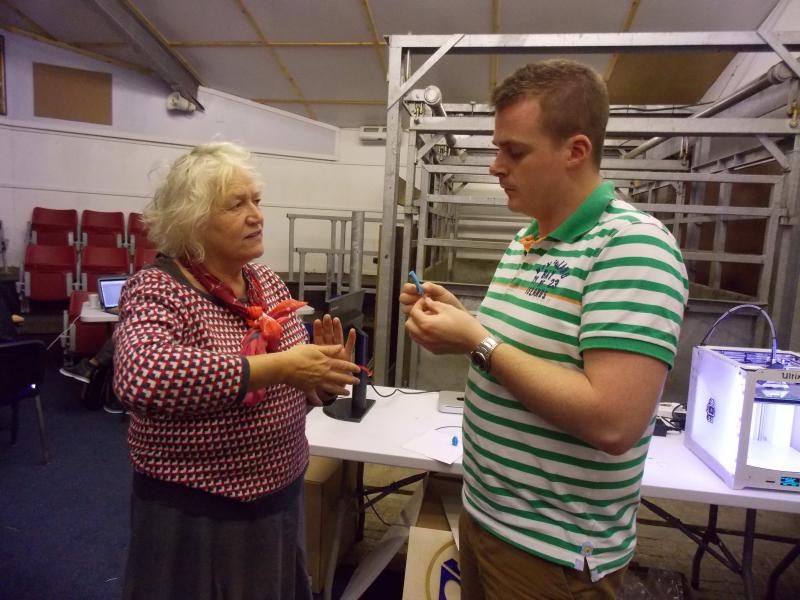 The FabLab panel progression: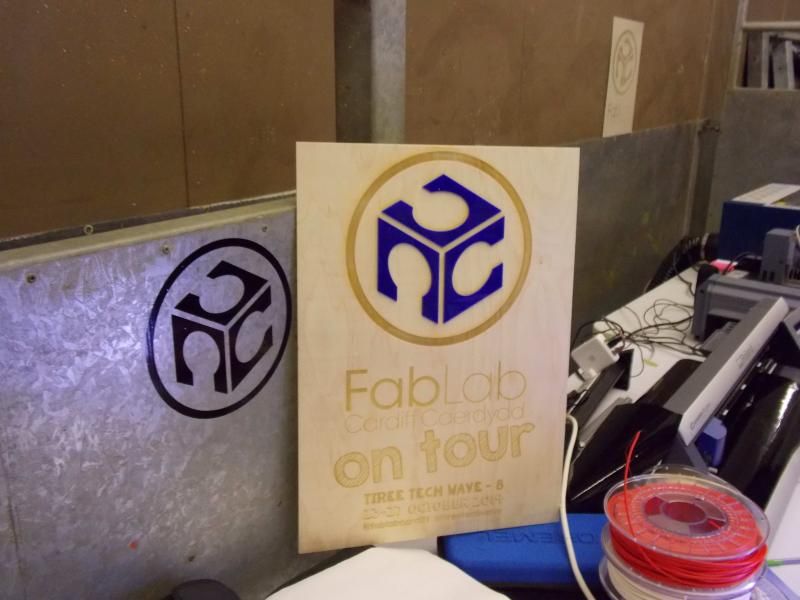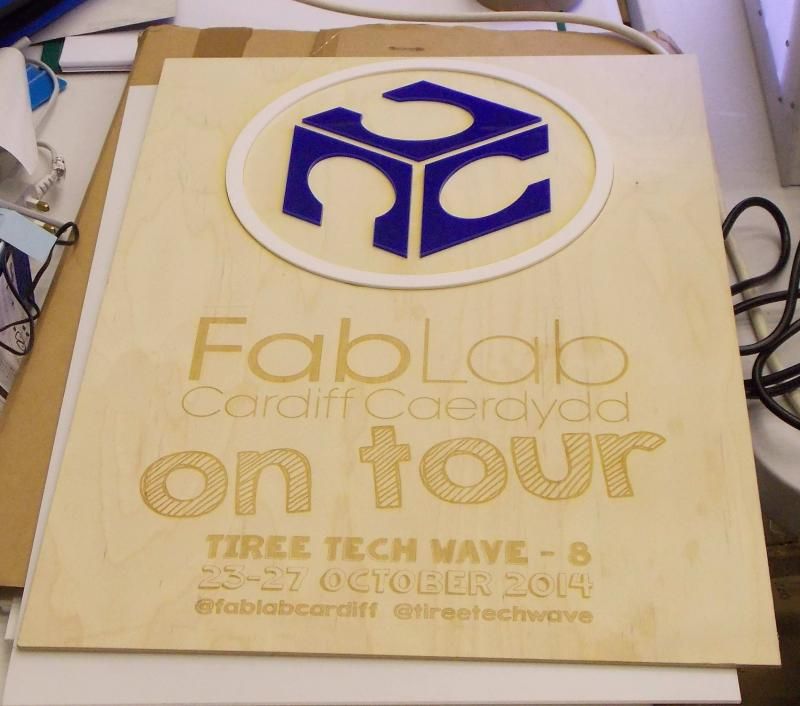 Final panel with etched clear panel signed by everyone from Cardiff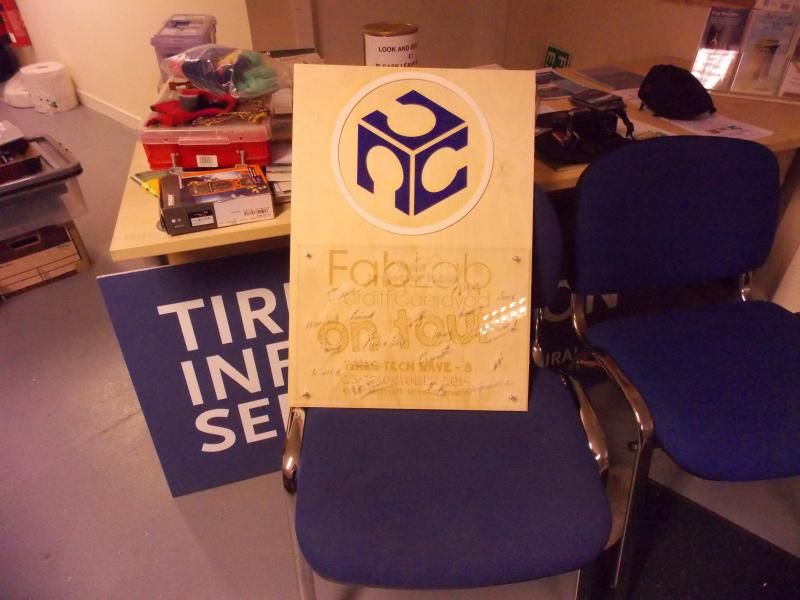 On Monday the various teams/groups did presentations using the new projector set up!
Projector Proteges:
Table Techs:
Kinect Krew:
Monday afternoon was a quiet affair. People packed up stuff and visitors went off to try windsurfing.
Quiet auction ring: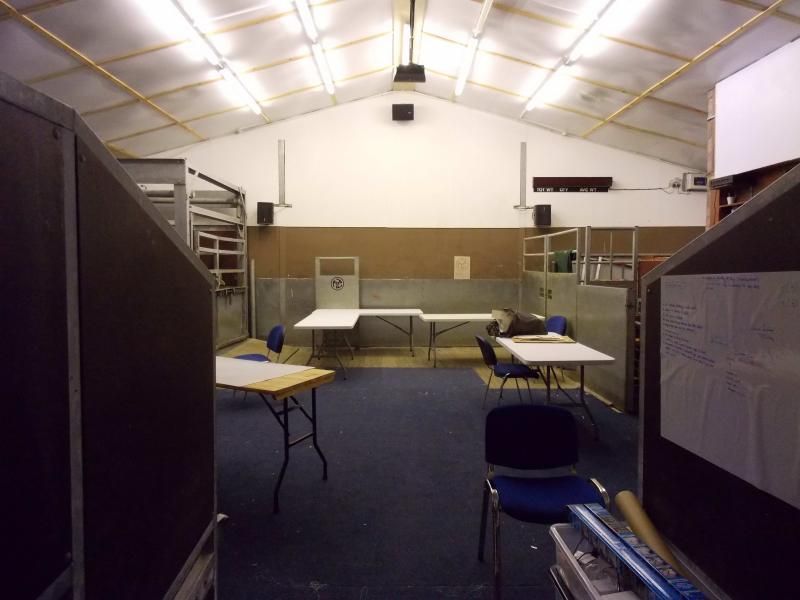 All quiet here:
Monday night was curry night at Ceabhar.
After an amazing meal (thank you Ceabhar peeps!) Alan did a bit of a speech: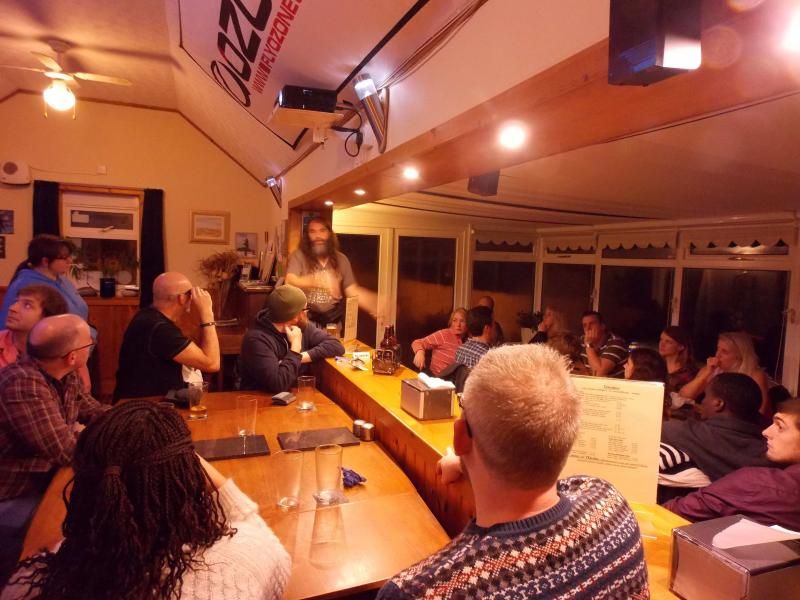 During this Wave I had fun trying to catch photographers in action.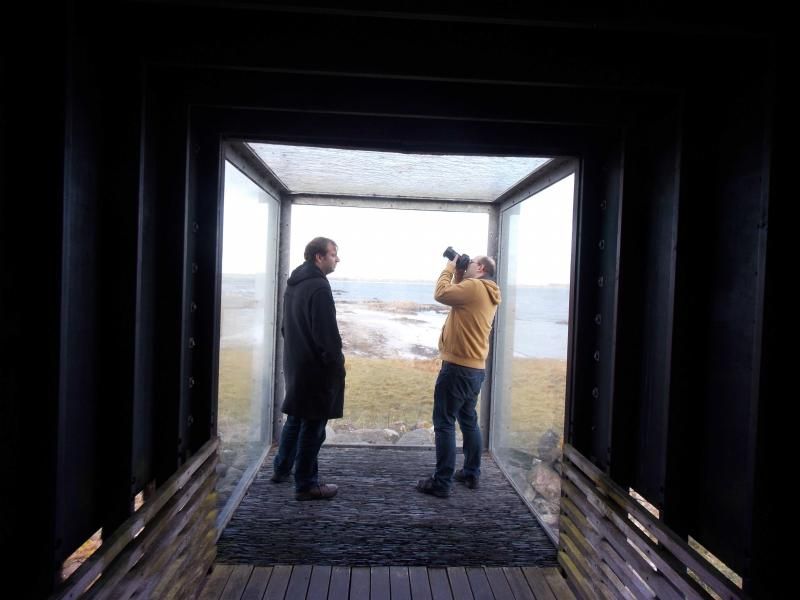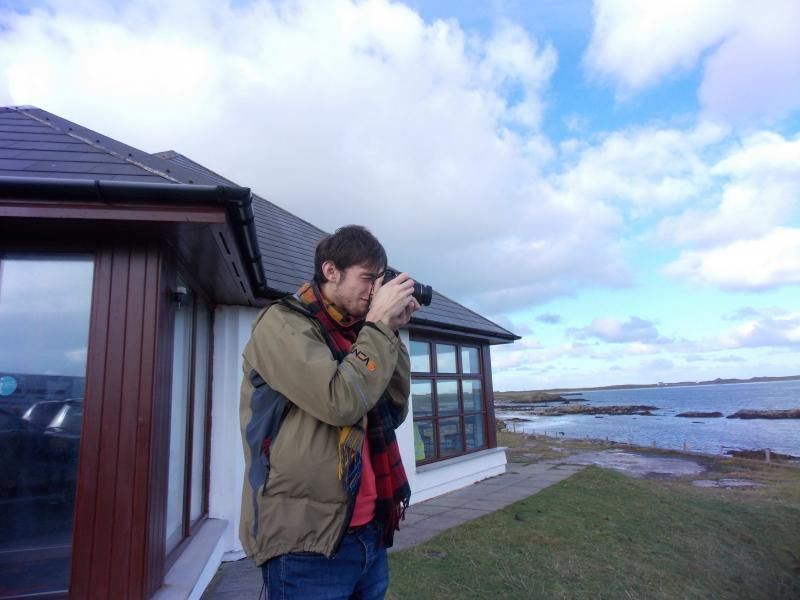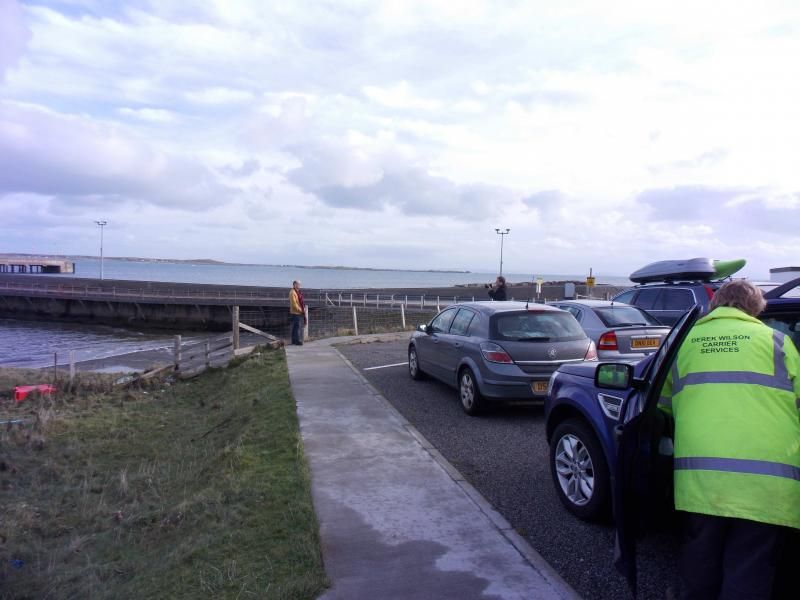 Too slow!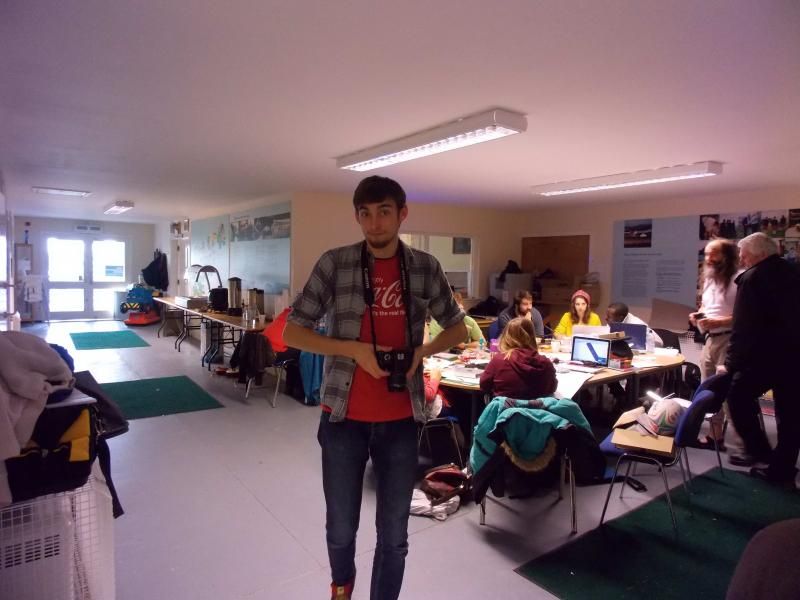 Oops, spotted!
Alas, Tuesday morning came and we all went to the ferry pier to say "until next time" At least the sun came out and the wind died down so they'd have a nice sail.
I *finally* found this modern architectural piece that I'd been told was here:
(These walls are BEGGING for moss grafitti! - completely removable with water)
It's called "An Turas". Thing is, from the pier end it just looks like part of the livestock area and so I didn't pay it much attention.
Not sure if the designers intended this, but a pool of water was on the roof and playing with the light: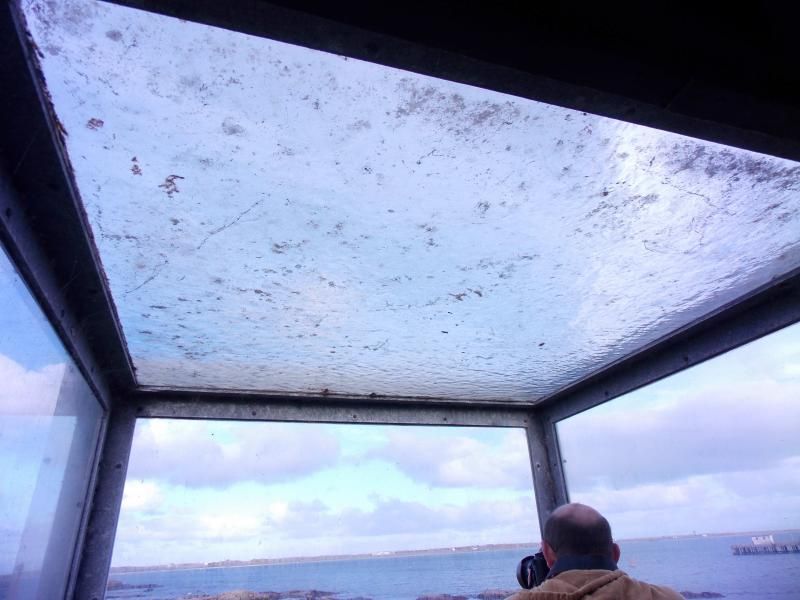 Slate floor: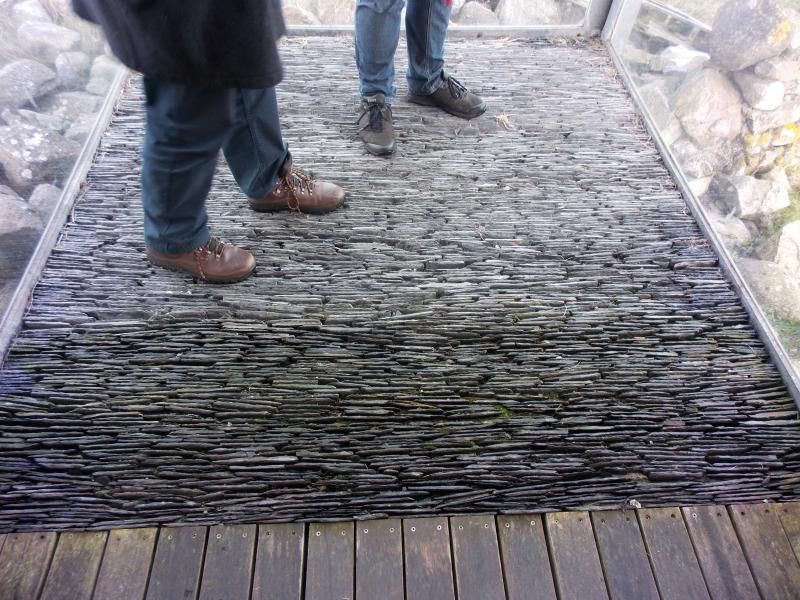 Group photos!
Bye guys!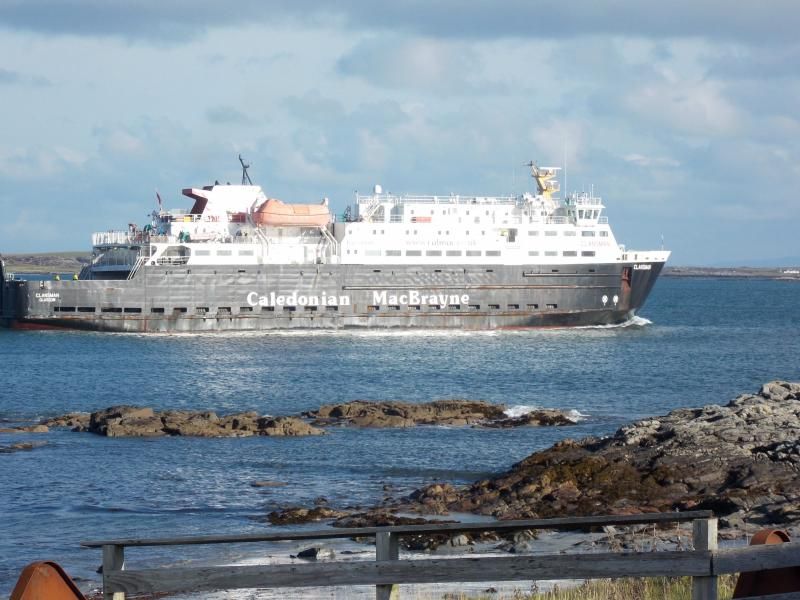 So that was Tiree Tech Wave 8. I've missed bits and skimmed others, but these are my "highlights" if you will.
TTFN.