There is an amazingly talented lady down South who started
Celestine and the hare
a year ago and makes incredibly cute felt animals in her shed. Up to now I've only been able to marvel at her talents as she charges very reasonable prices for hand made items but they're a tad above my budget.
Until she started making "weesuses". Little weasels. Those
did
fall in my price range and so one fell into my order of two mugs.
Today a packet arrived with two boxes and a little tissue-wrapped parcel.
One of the mugs is "King Norty" weasel in his walnut whip crown holding up the weasel slogan.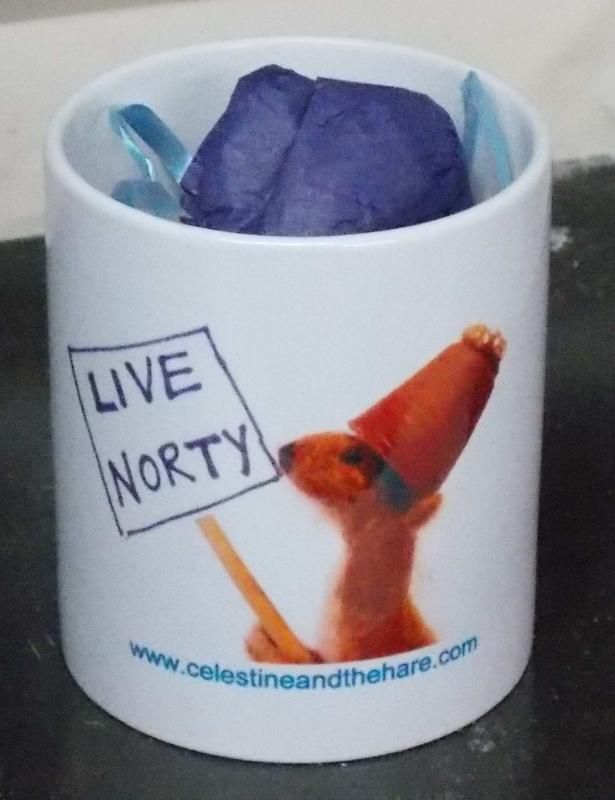 Weasels from C&H are, like myself, chocolate addicts. If they detect "choklit" they hoard the stuff and then stuff themselves into choccy-coma.
What better way to lure out my new friend than to show it our fresh batch of chocolate brownie?
Initially nothing happened but rustling and the snuffling of a nose that has detected something yummy.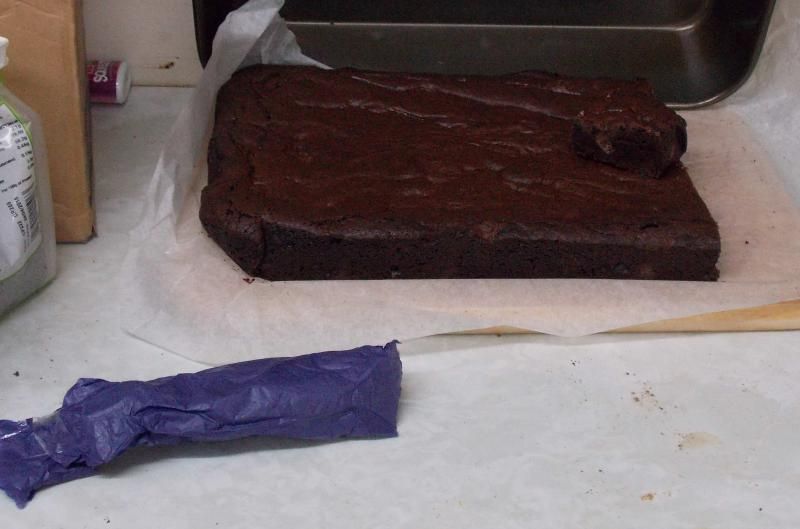 Said nose made an appearance accompanied by happy dooks: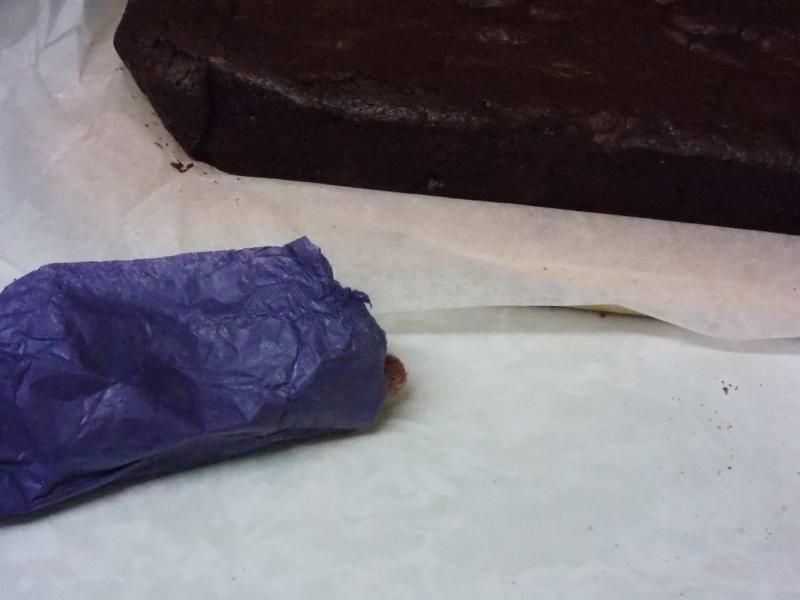 Followed by most of the weasus: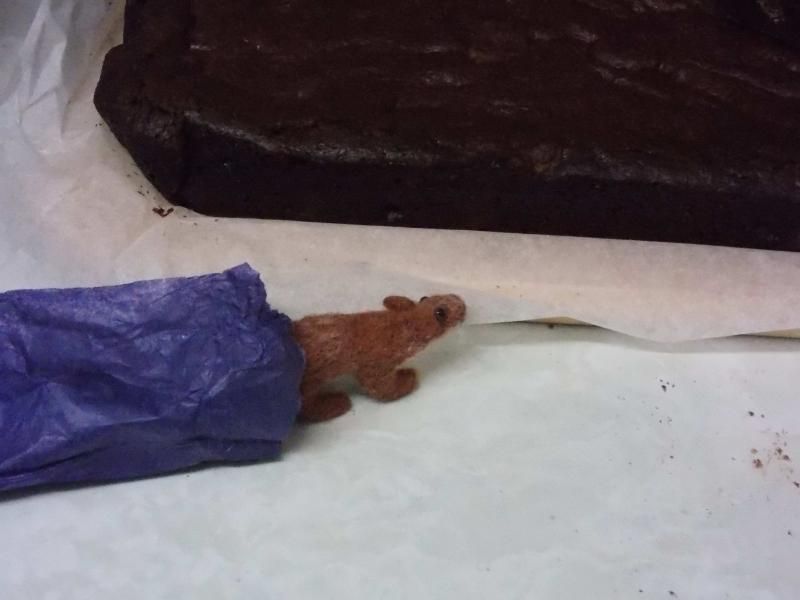 "Can I have this bit please?"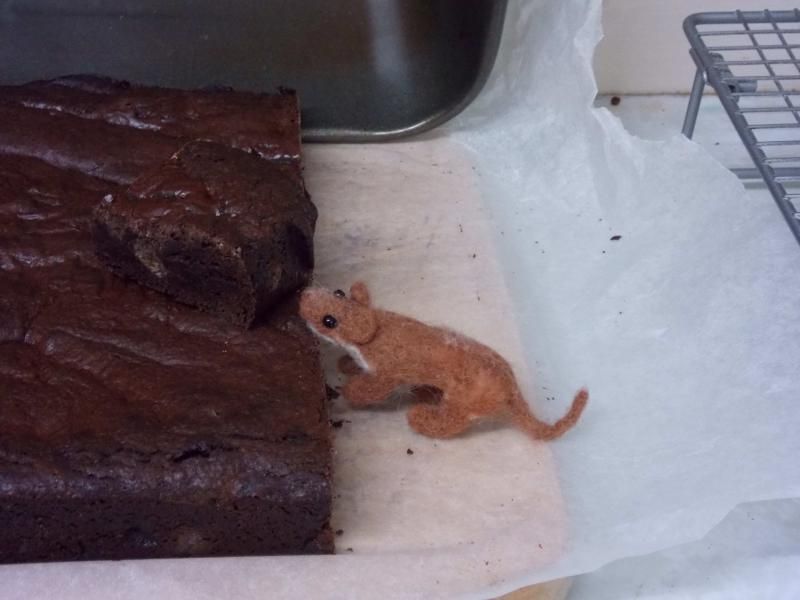 "*urp* mmmmmmm"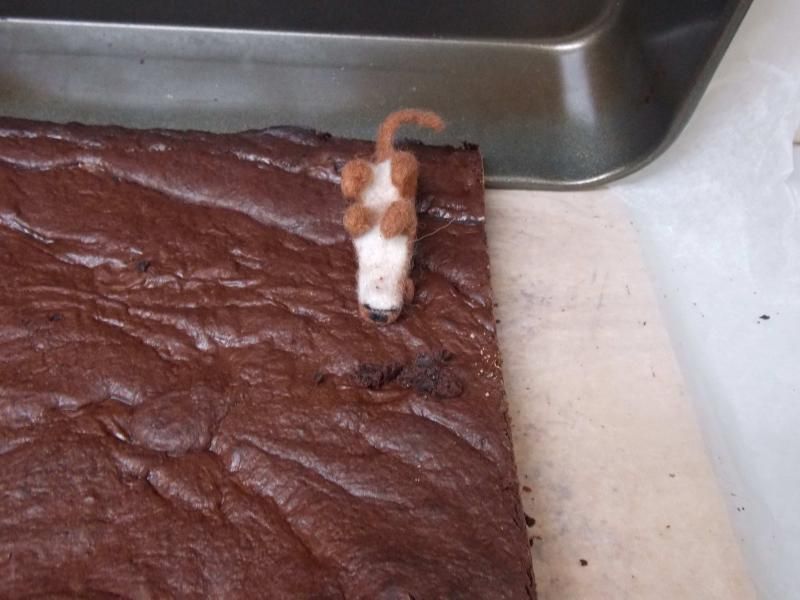 "Think I might enjoy living here."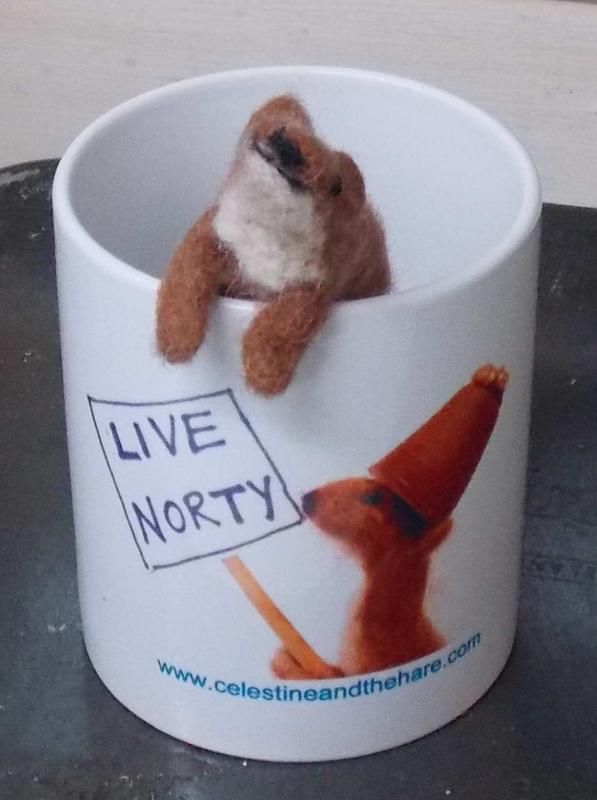 So I now have a new friend who can go anywhere with me and I plan to knit him/her (one doesn't ask these things, you know!) a little bag to attach to mine so when I go exploring they can come with me.
The other mug is part of my reward for having surgery next week, so that's staying wrapped up until I get home.
Weather here is still cold, windy and wet. The drive turned into a pond by the morning and the wheelie bins aquaplaned being brought in. But we are fine in our house, the electric bill is probably going to be a bit high, but a good long, warm, summer will cancel that out.
Pippa is off to the v.e.t. tomorrow for her annual assessment and vaccinations, not that she knows. She doesn't even care about the jag, it's having her arthritic limbs stretched and poked that has her giving me the puppy eyes. Still, she's bouncy as ever and other than perhaps sleeping a little more is showing no signs of being 15!
TTFN