I love making little stories for my felt creatures, there's something about it that makes me smile. This one is no exception.
Errr, guys... all the teacakes are gone.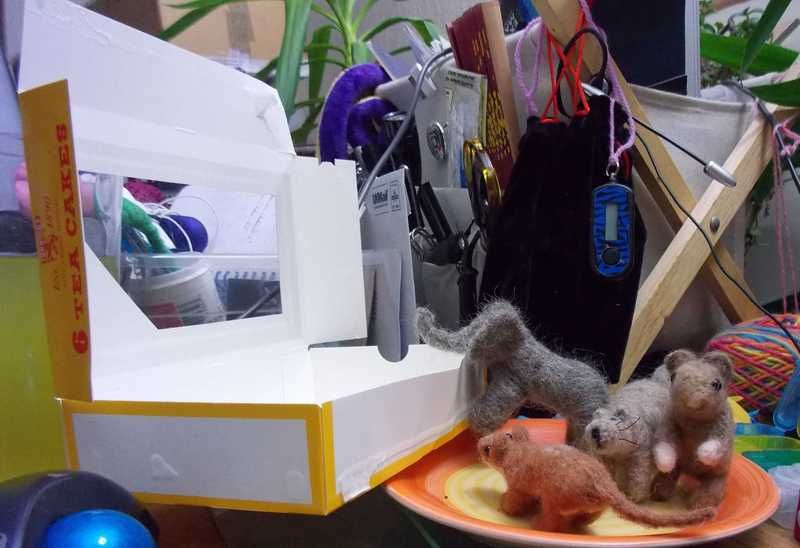 Bagsie a shirt! I want a hat!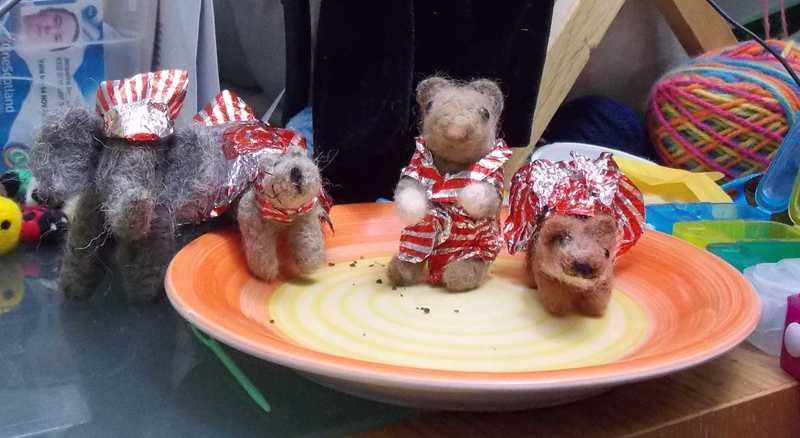 Think we can fool her if we all sit in the box?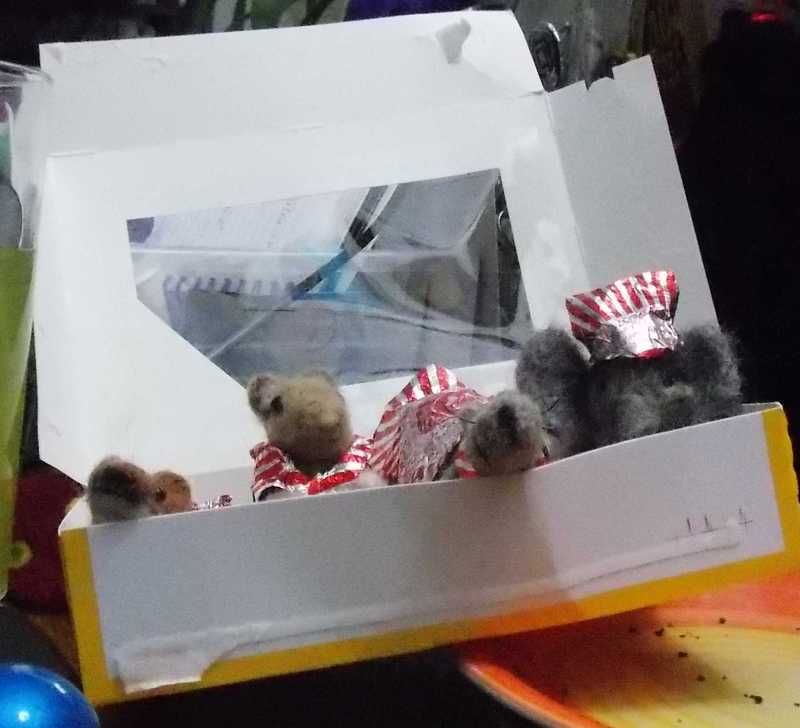 Quick, grab those sheep, the might look like an uneaten teacake!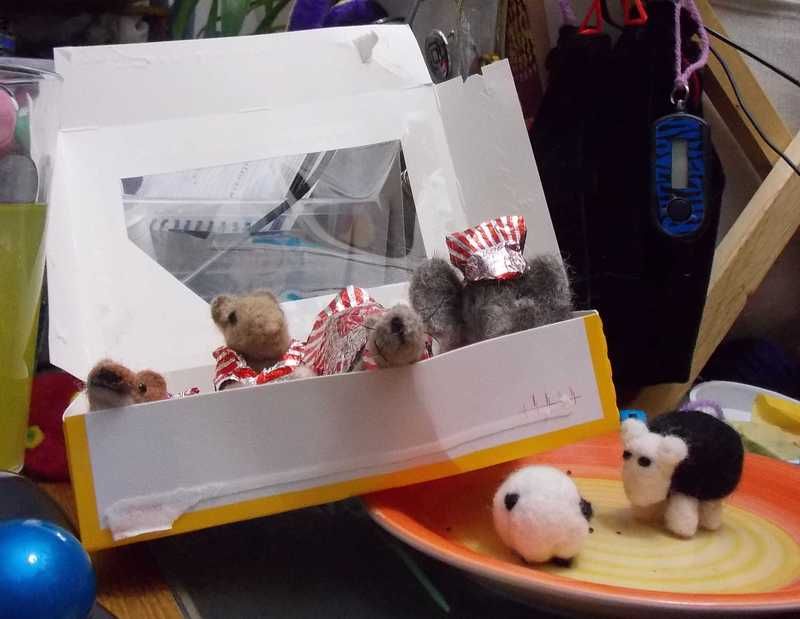 Baaaa!
No teacakes here, just us in our cool outfits!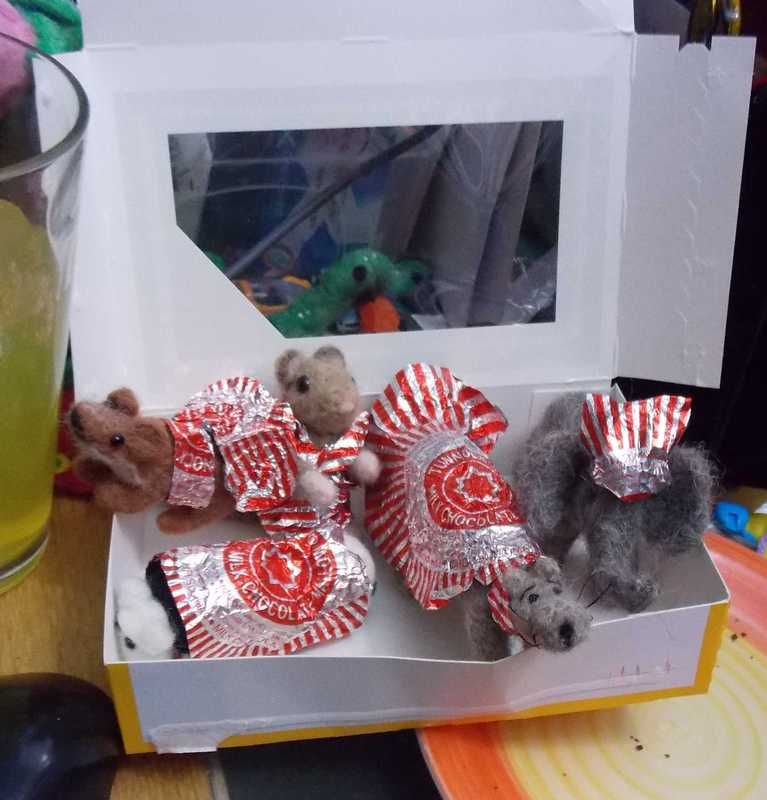 baaaa!
(Unfortunately for them, I was not fooled)
I've been crafty too. Been wanting
to make a rice bag type thing for needle felting as a lot of folks find it better than foam and my piece of foam is getting a bit used in places. But with mice randomly checking for tidbits and a dog who can find food easier than she can find the living room, using rice was not going to work. I asked on Ravelry and someone mentioned the plastic stuff that's used to weight down dolls and stuffed toys. Little EBay hunt later and I had some recycled plastic pellets on the way.
Last night I got out the hessian I'd bought yonks ago and made a not-rice bag!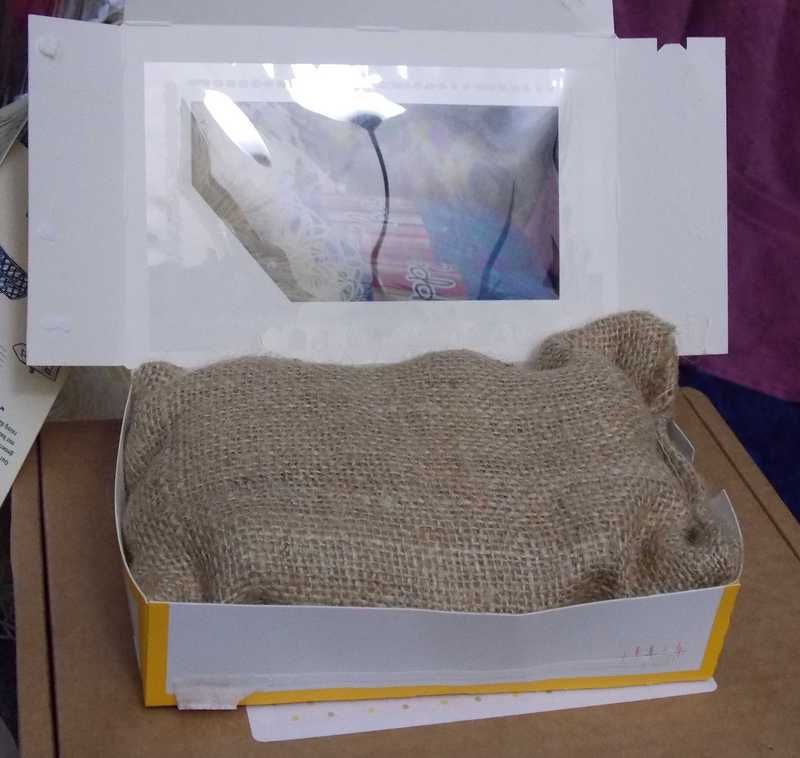 Yes, it fits in a Tunnocks teacake box. I've also ordered myself a nice wooden box for my needle felting stuff, the cardboard box I have is getting more and more bashed and isn't really deep enough for a work in progress. Plus, the box is unfinished so I can decorate it!
Remember the blanket I started in October last year? The one with the diagonally striped squares? Finally finished it last week. Yesterday I washed it and it was hung out to be breezed and dried the Tiree way.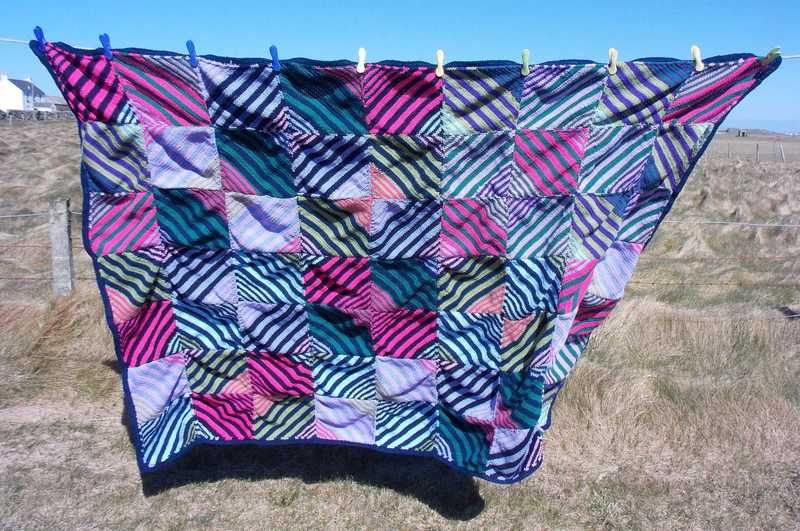 I admit to thinking I am NEVER knitting that pattern again, but I did LOVE the recipient's reaction. It may have been late, but the timing was perfect. It's now with its new owner who is very happy indeed.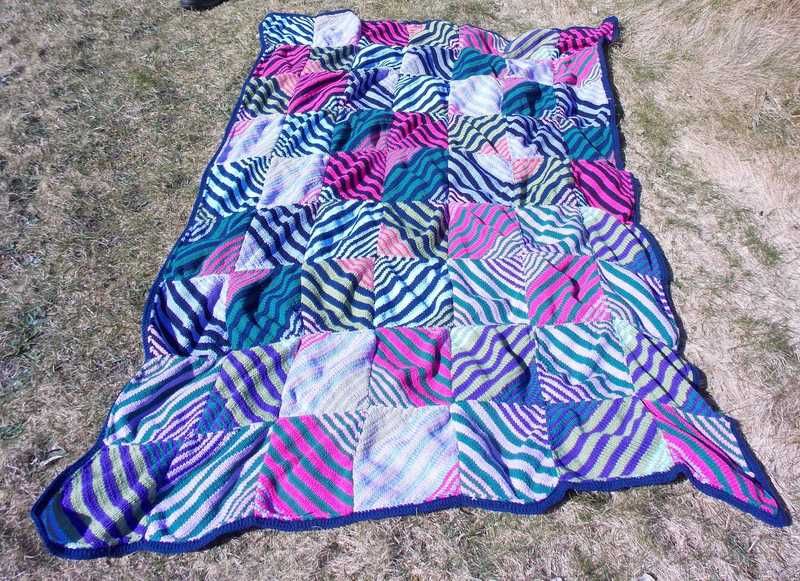 I shall leave you with this photo of a bovine who should not be where she is.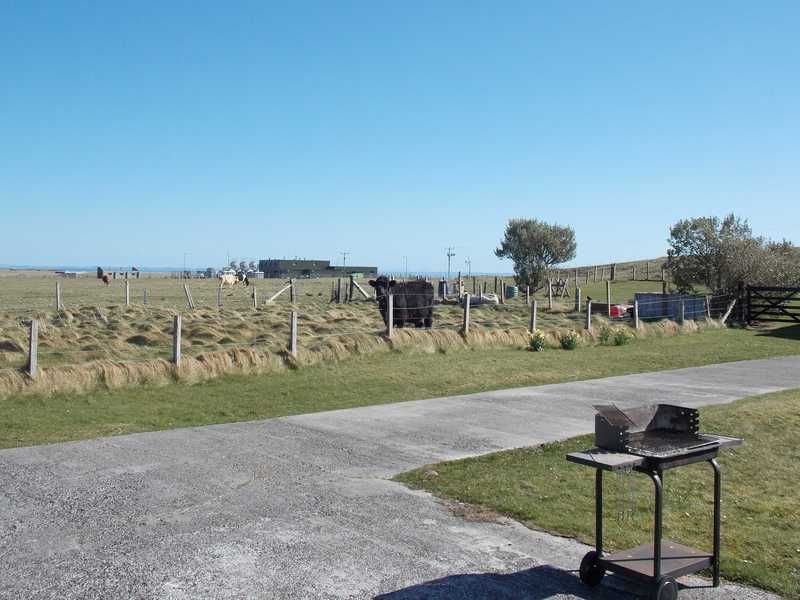 TTFN
P.S. Yes, we BBQ'd! Three days in a row of sunshine has been WONDERFUL!