Oooh! OooooOOOOooh! She found teacakes! Weesus and Small favourites!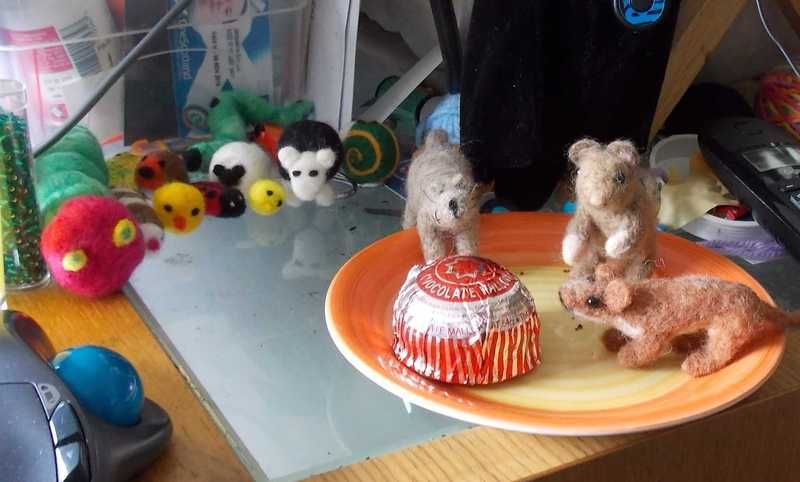 Maybe we can sneak a bit without her noticing? just a little nibble?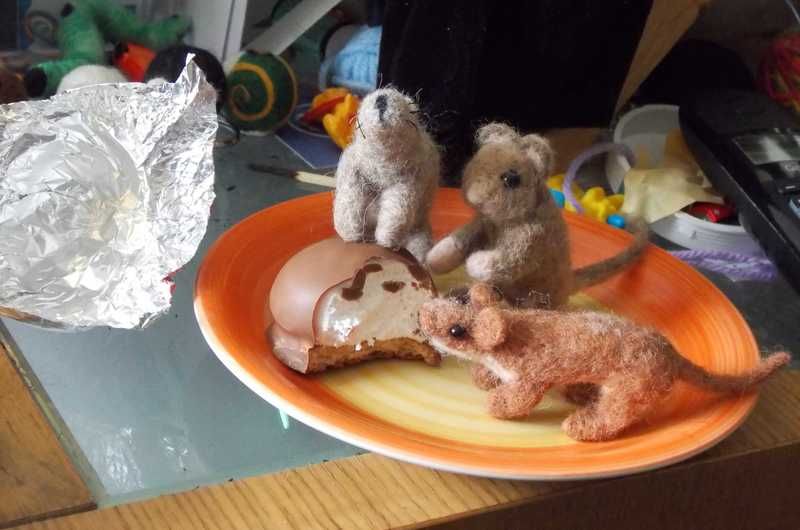 Omnomnomscoffnomnomscoffscoff
Oops...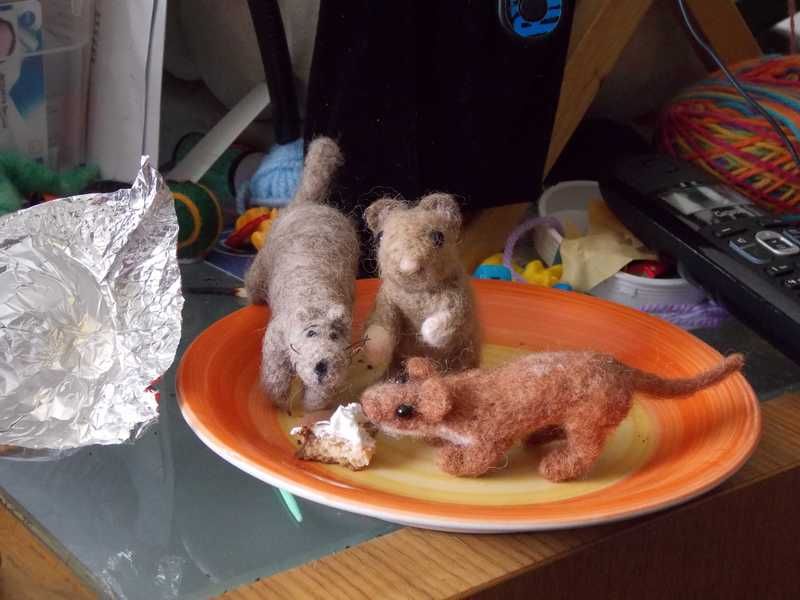 Maybe if we reshape the foil she won't notice and think the wrapper was empty all along?
Nope, that's not going to work. Maybe if I make a skirt from it she'll think she never got one out?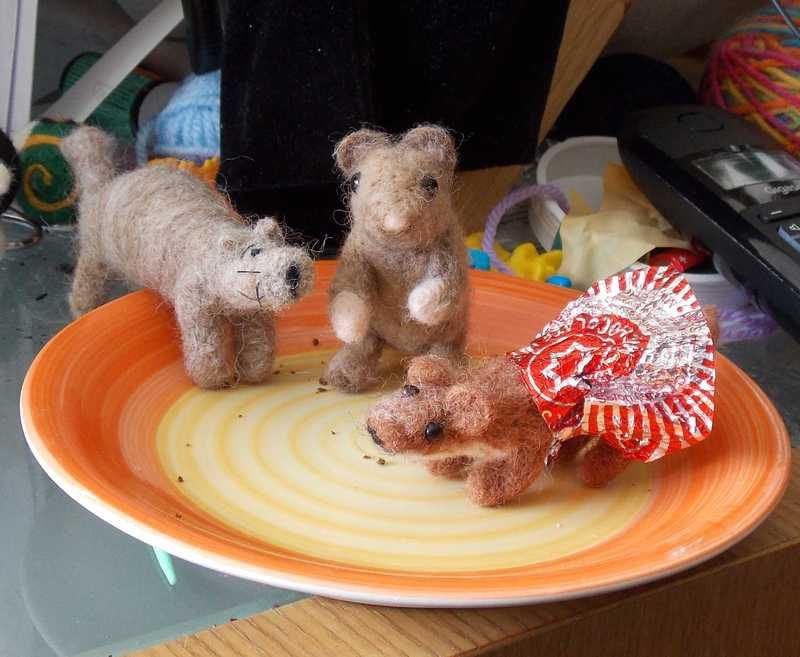 Hi! Do you like my skirt? Does it say Teacake? You had one out ready to eat? Really? Maybe the dog ate it and the foil?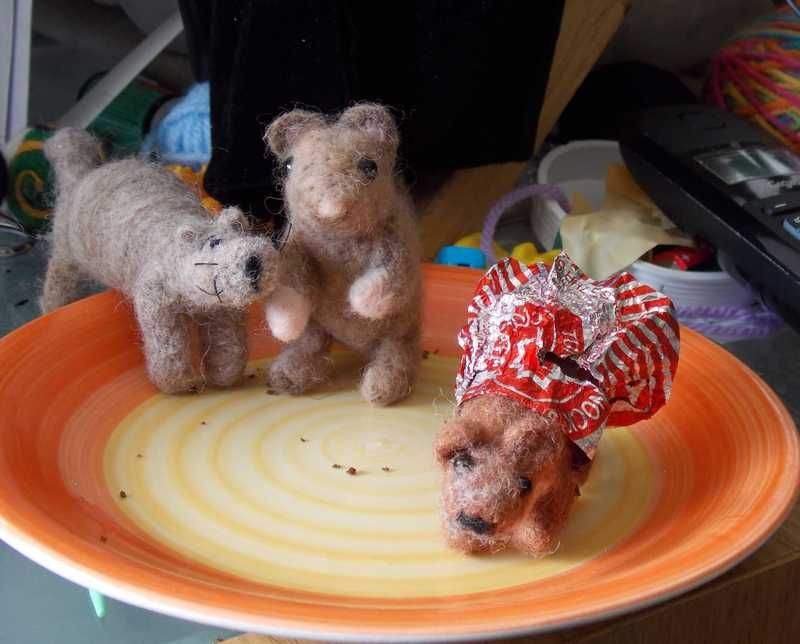 (Weesus, Mike and Otter are lacking King Norty's skills)