When we found out I was pregnant we bought a load of white sleepsuits. Partly because they were a load cheaper than patterned ones and partly because I planned to dye them. Then Rosemary turned up early.
Now I get some time between feeds I have started to dye them.
Plain suit for reference: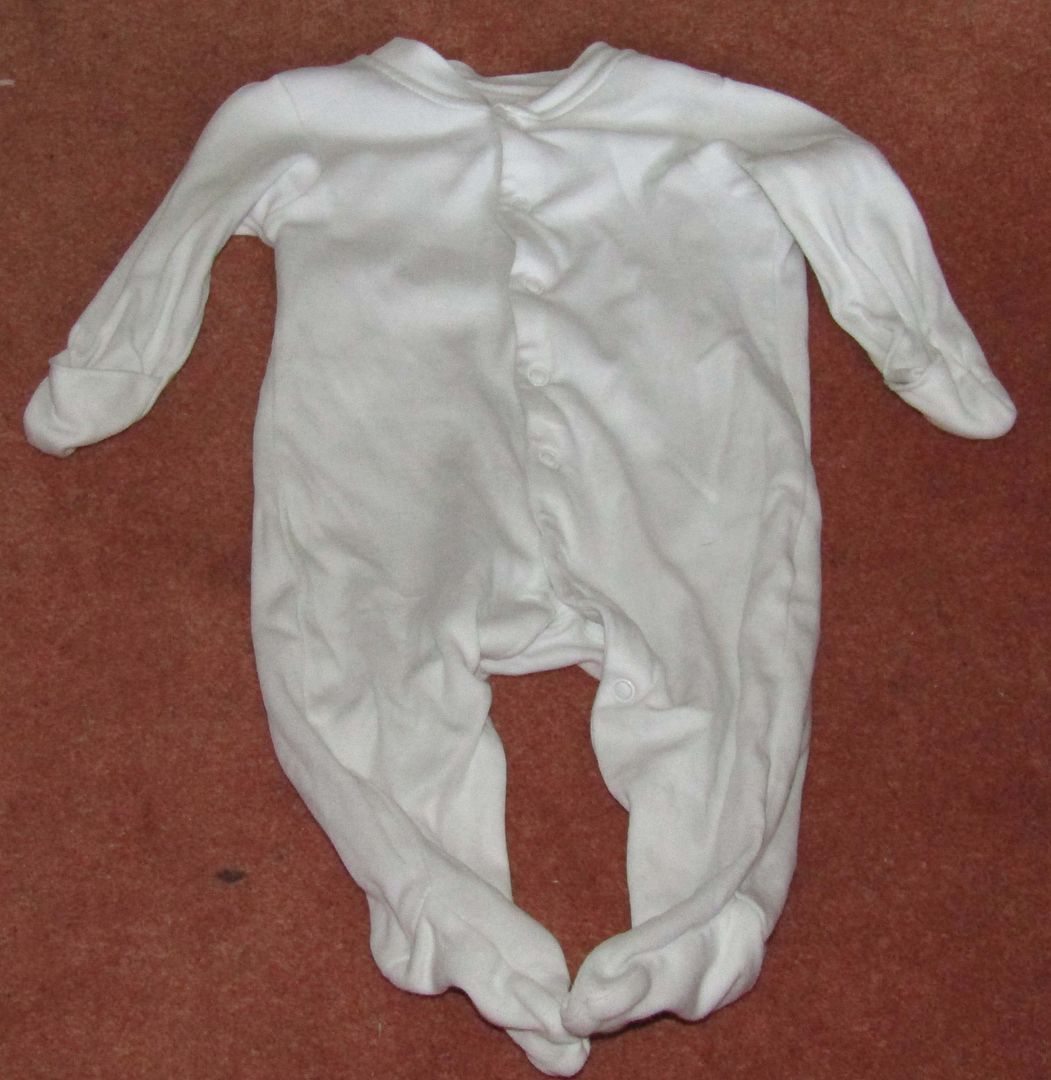 Attempted "bullseye" style (needs to be a bigger item)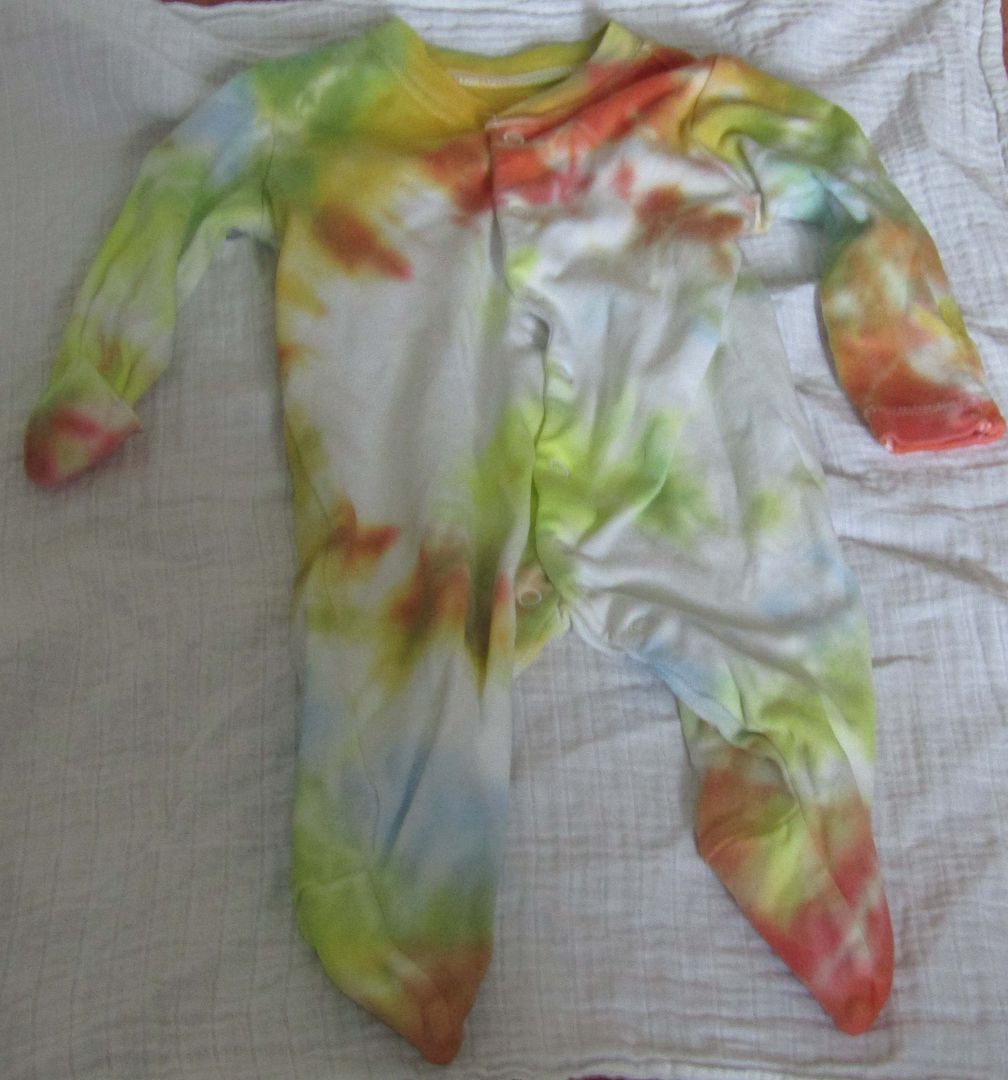 Scrunched up, randomly banded, and soaked in dye: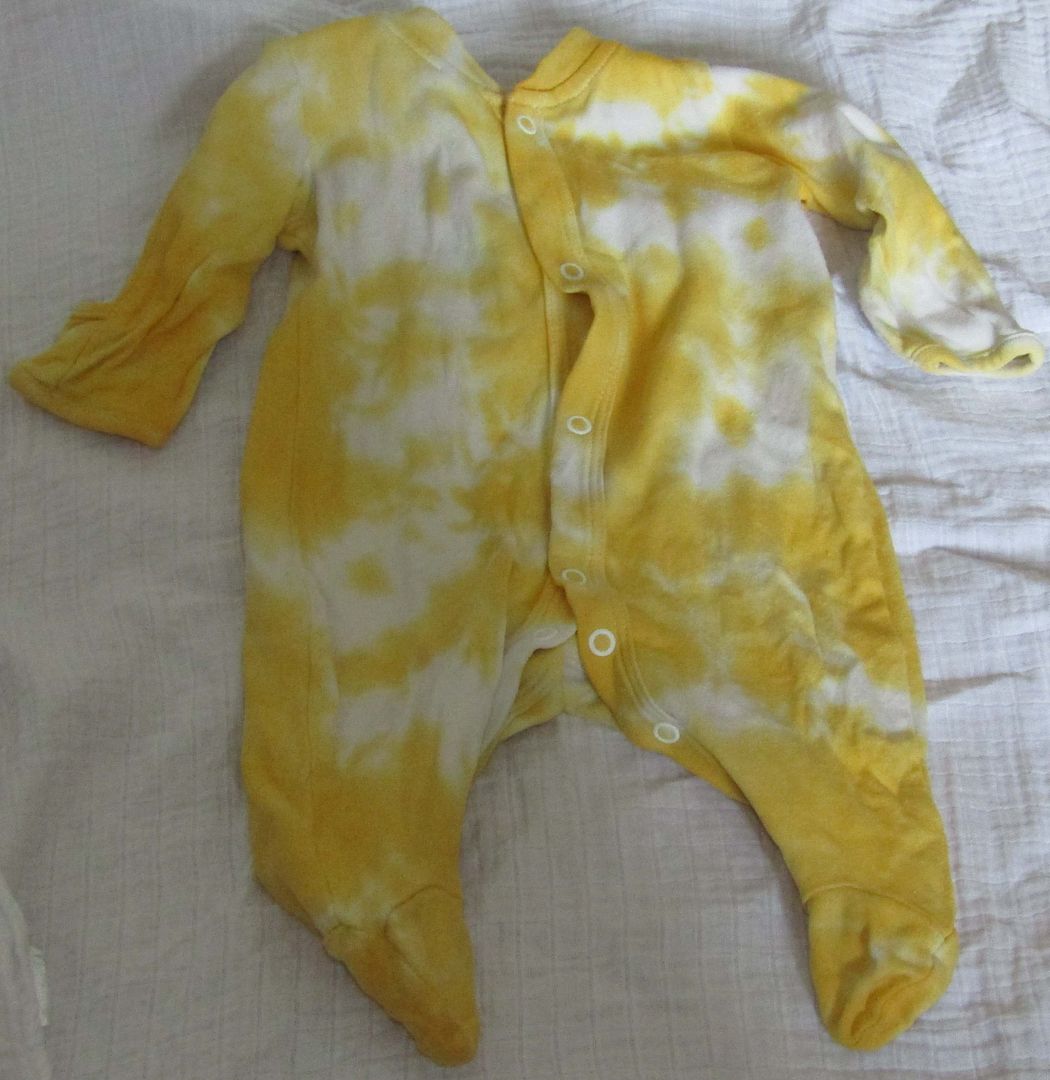 Rolled top to bottom then dyed magenta with blue and blue with magenta: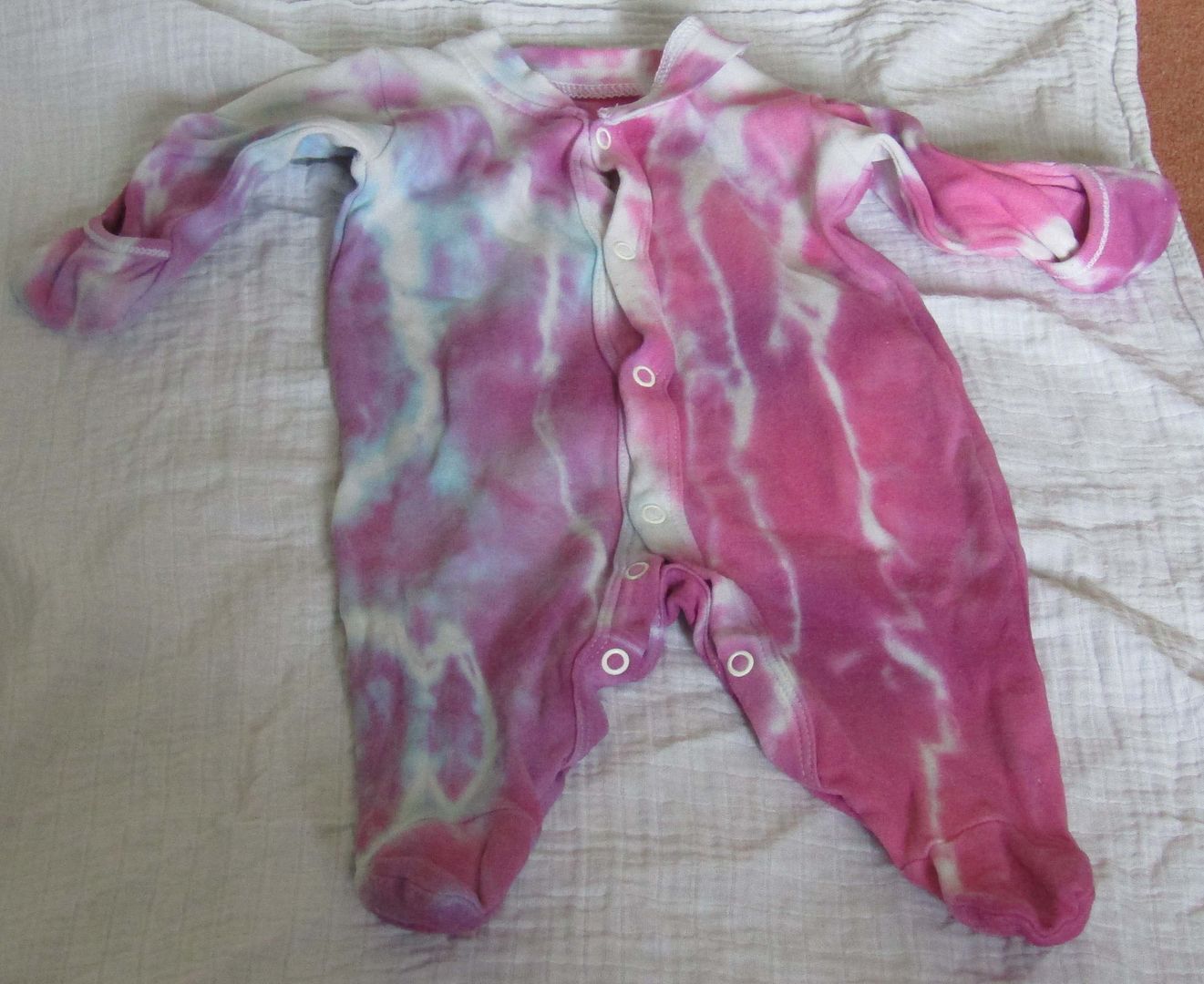 Rainbow!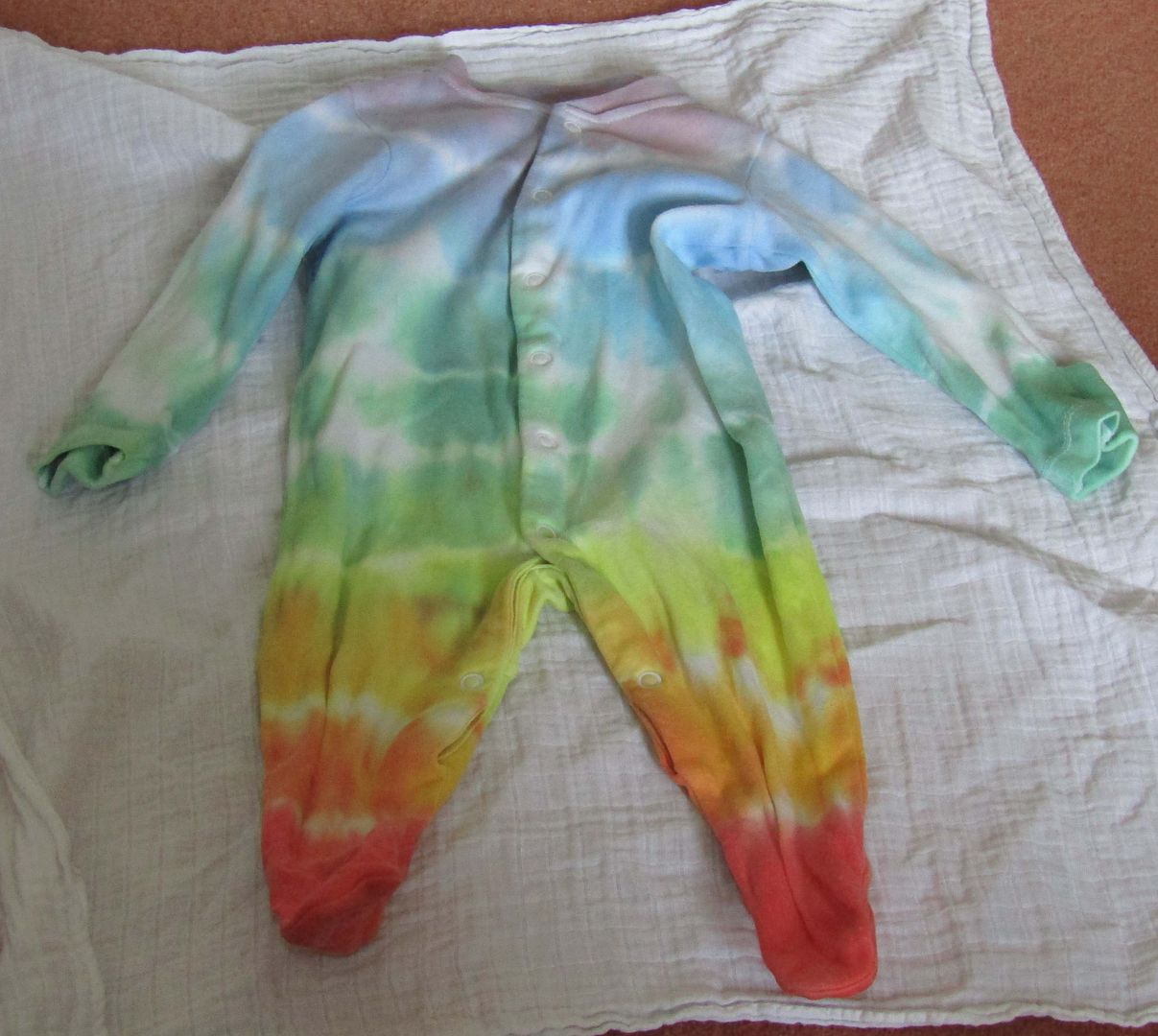 I didn't quite make the dyes strong enough so this batch came out a little pastel. The second batch on the line is most definitely stronger.
TTFN