We have moved again. We are now renting a house over in the gorgeous Balemartine. It's taken weeks to unpack; who knew having a baby added so much time to things?
Babies also add to packing time, and you may find yourself packing the baby...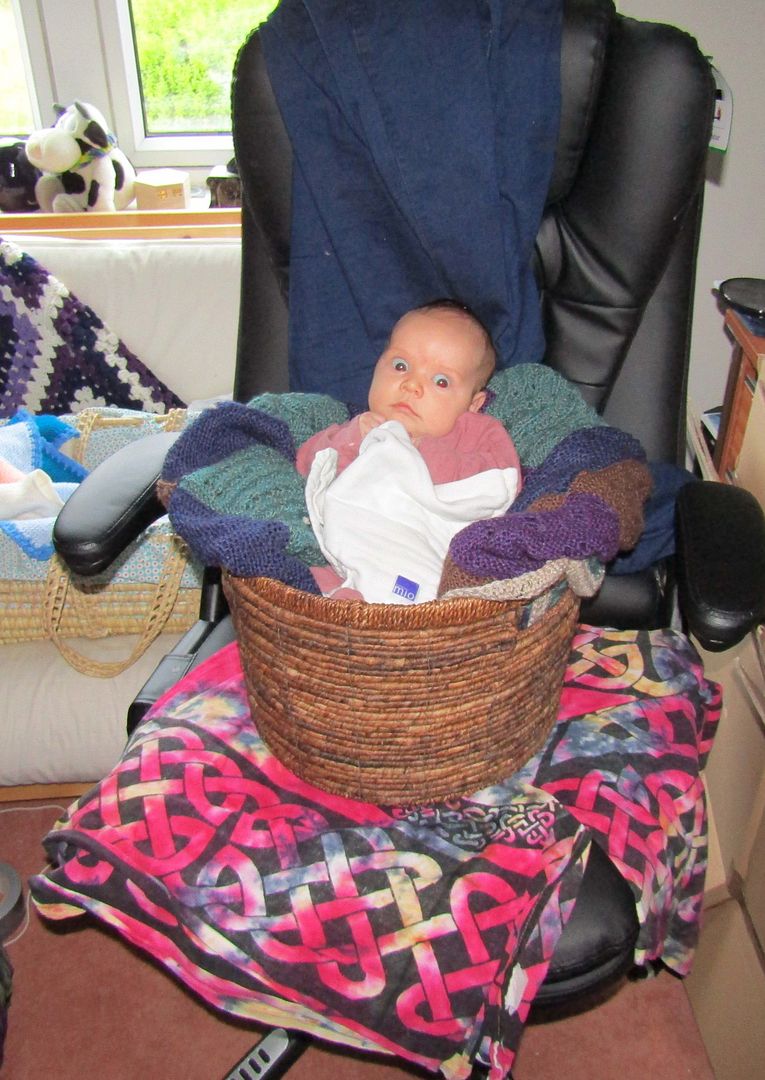 One sunny day we went for an explore. Rosemary decided her feet needed sunning apparently.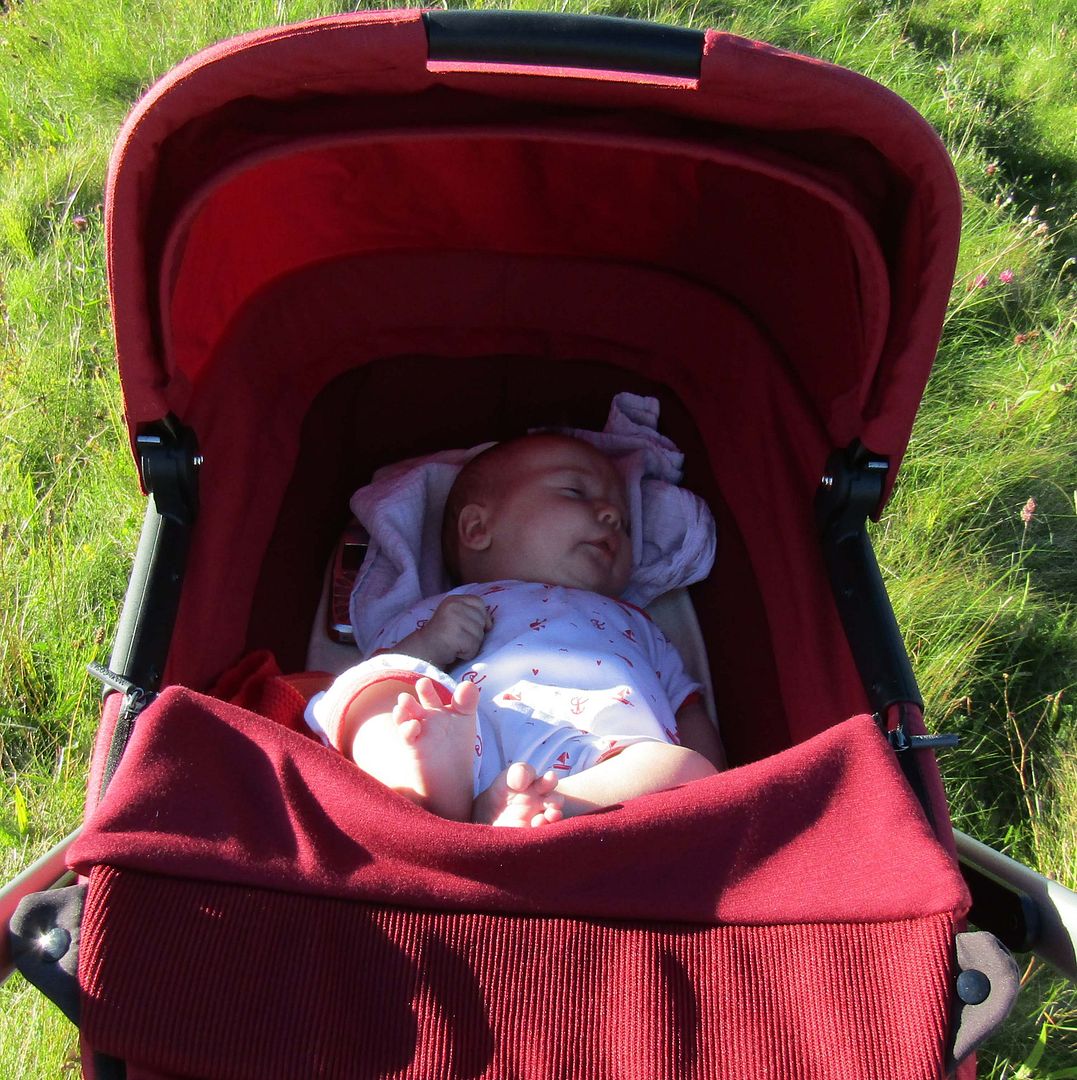 Rosemary is three months old now! She's almost managing to sit and has great grip.
One month old.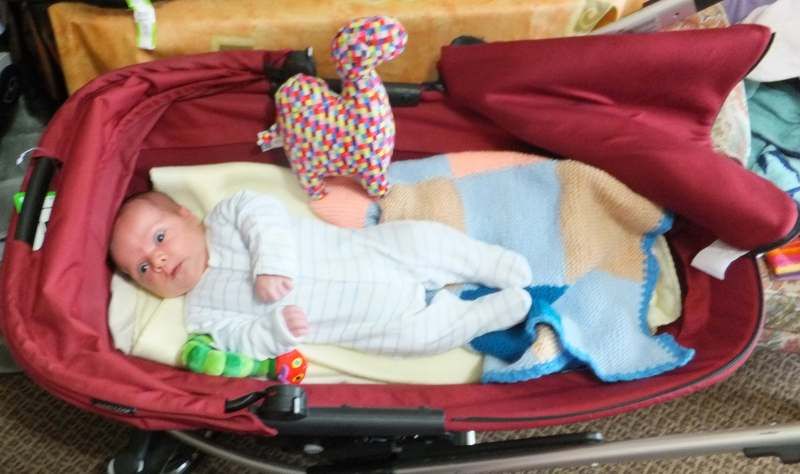 Two months: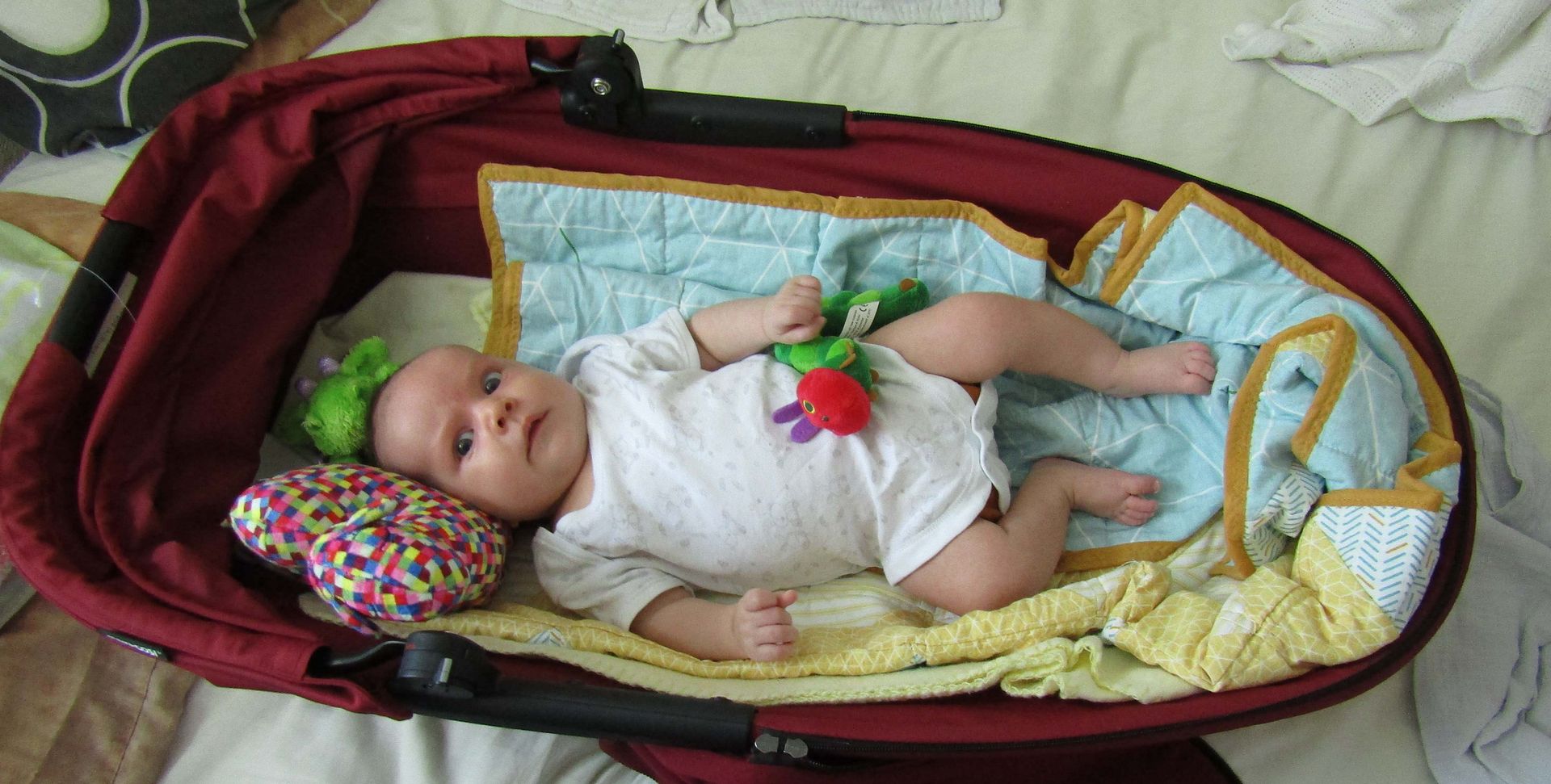 Three months, and growing like a weed!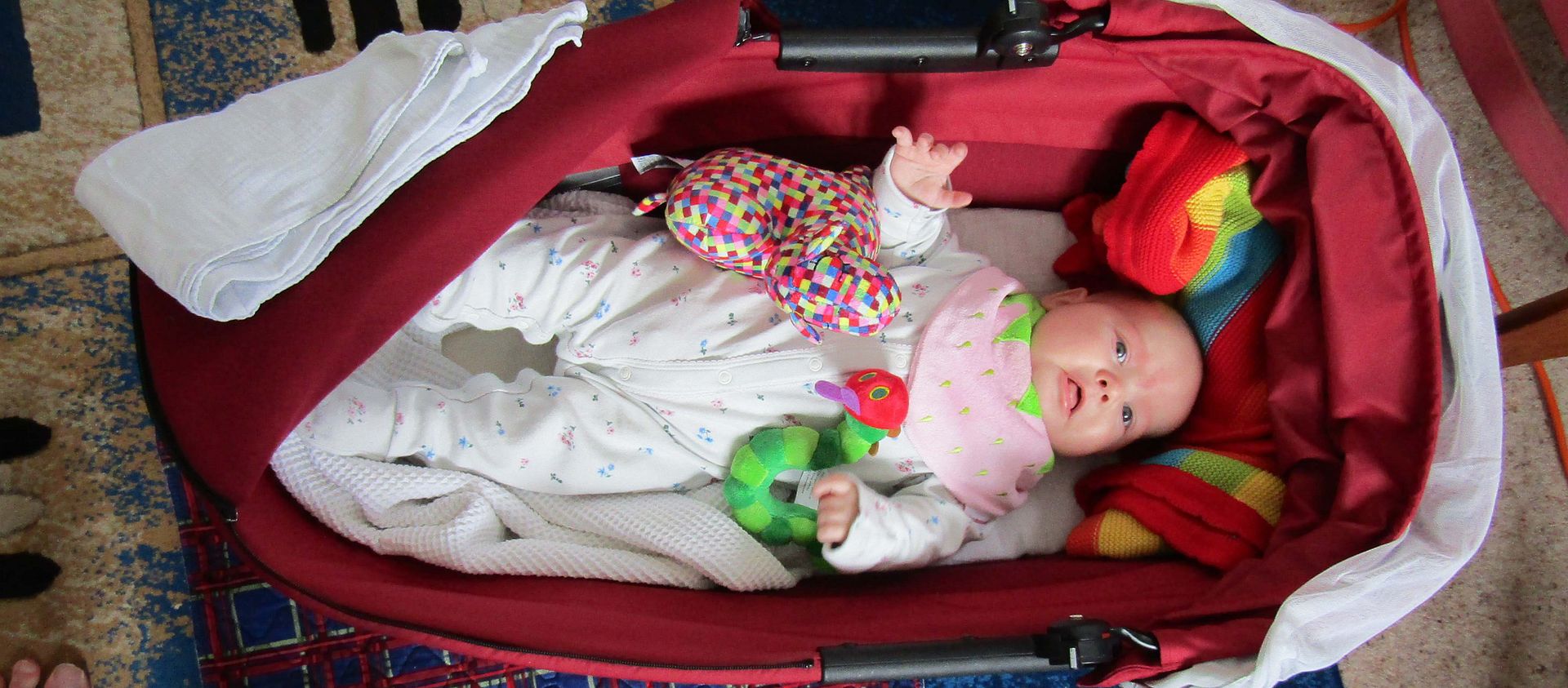 We had Jo's family up about mid August and Rosemary got to meet her Grampy, Granny, and aunties and uncles, and her cousin!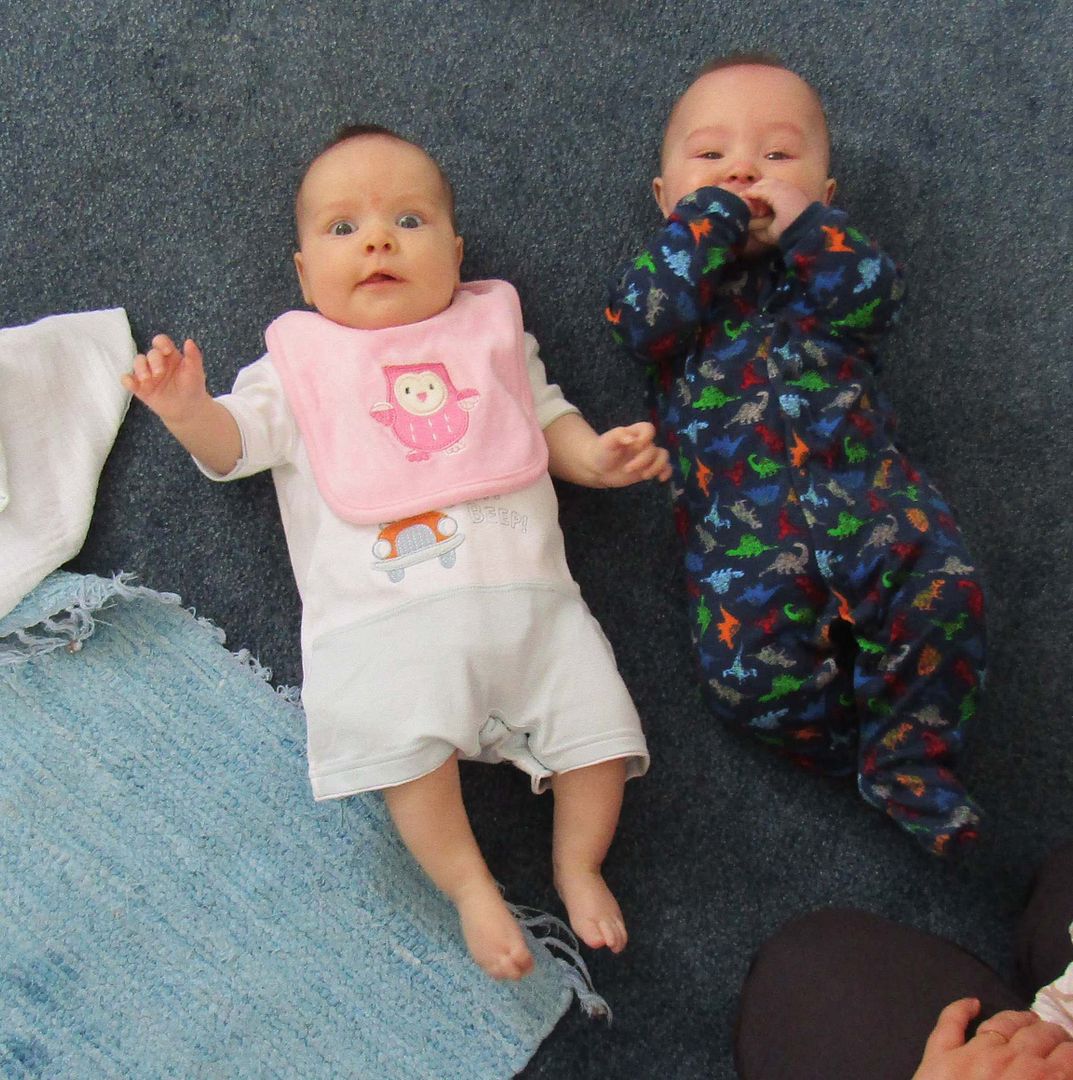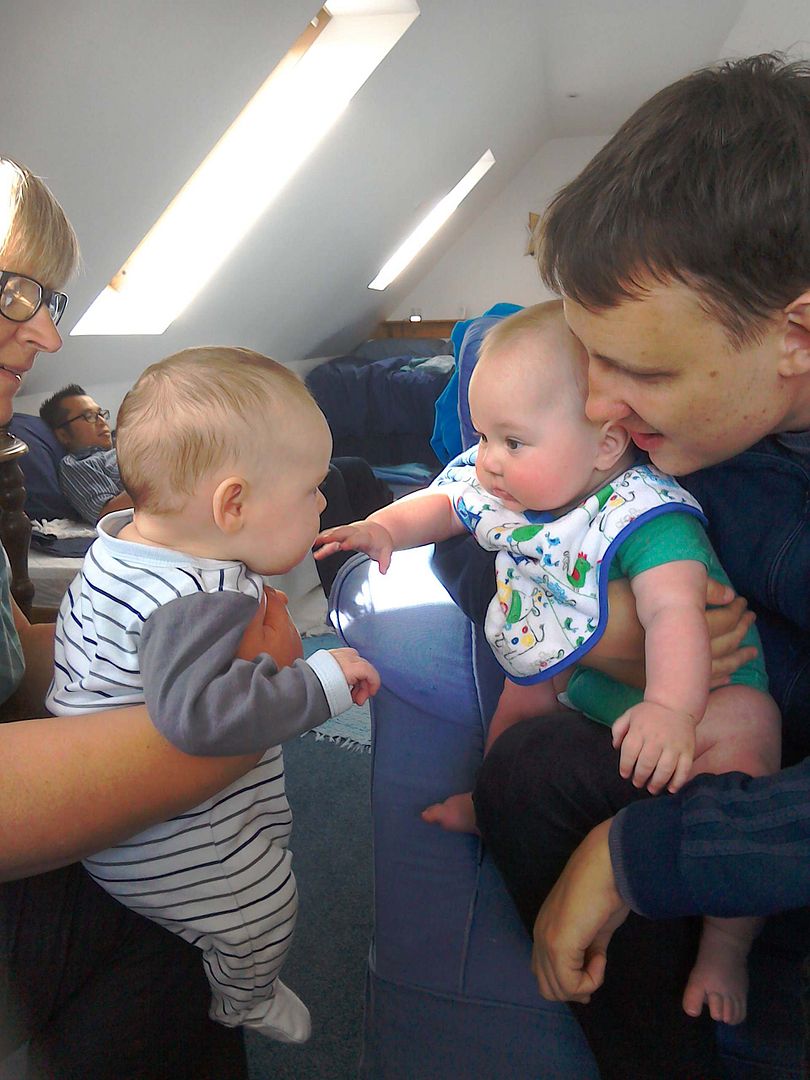 You wouldn't believe there is three months between them, would you? He's six months already, closer to seven now. He had a great time saying hello to his cousin, exploring things, and smothering himself in food! Broccoli especially, makes great body paint.
We all had a wonderful week and the sun was out most of it too. Rosemary learned to grip things.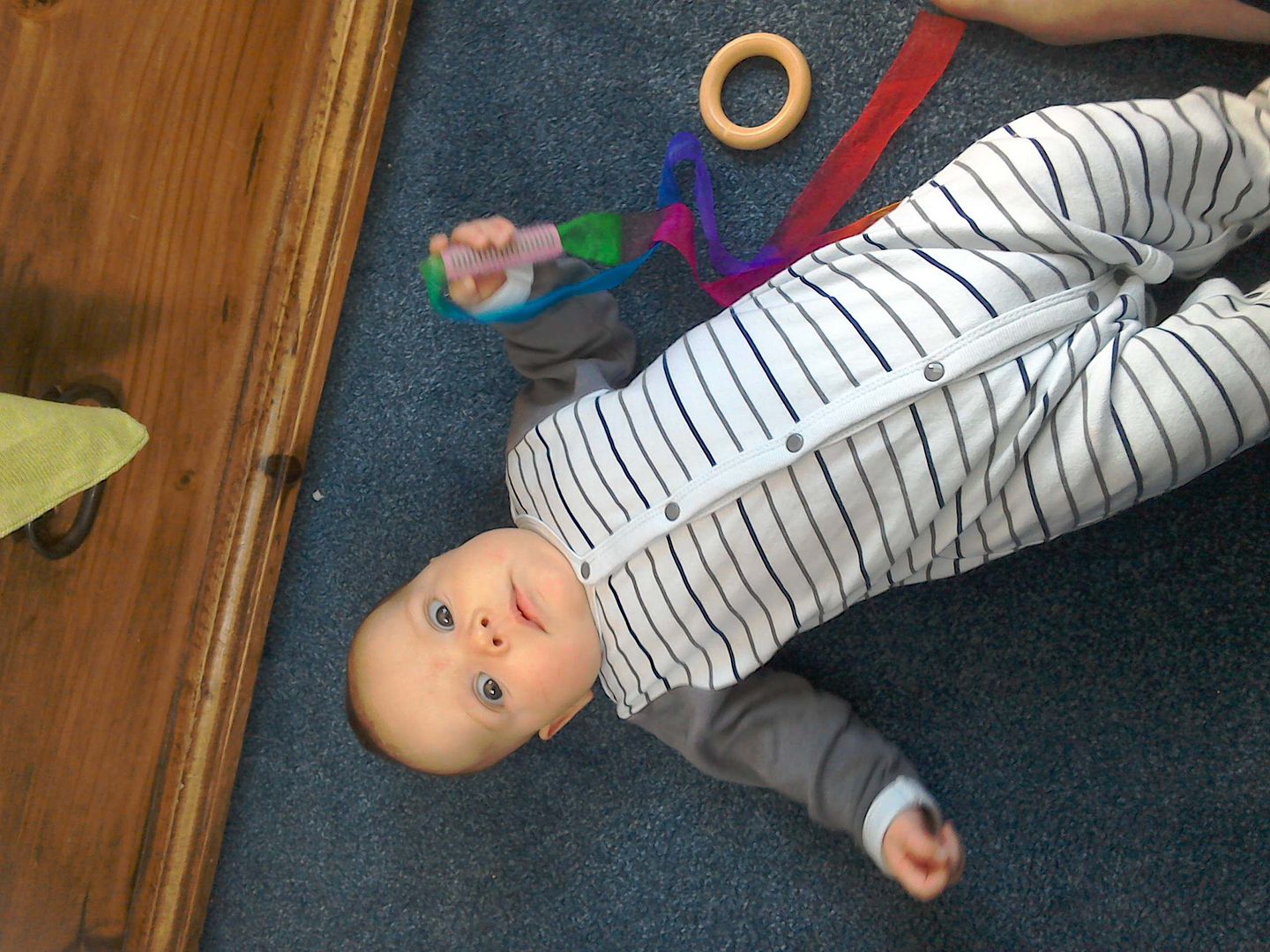 This did lead to her attempting to thieve the yarn I'm using to make her a blanket.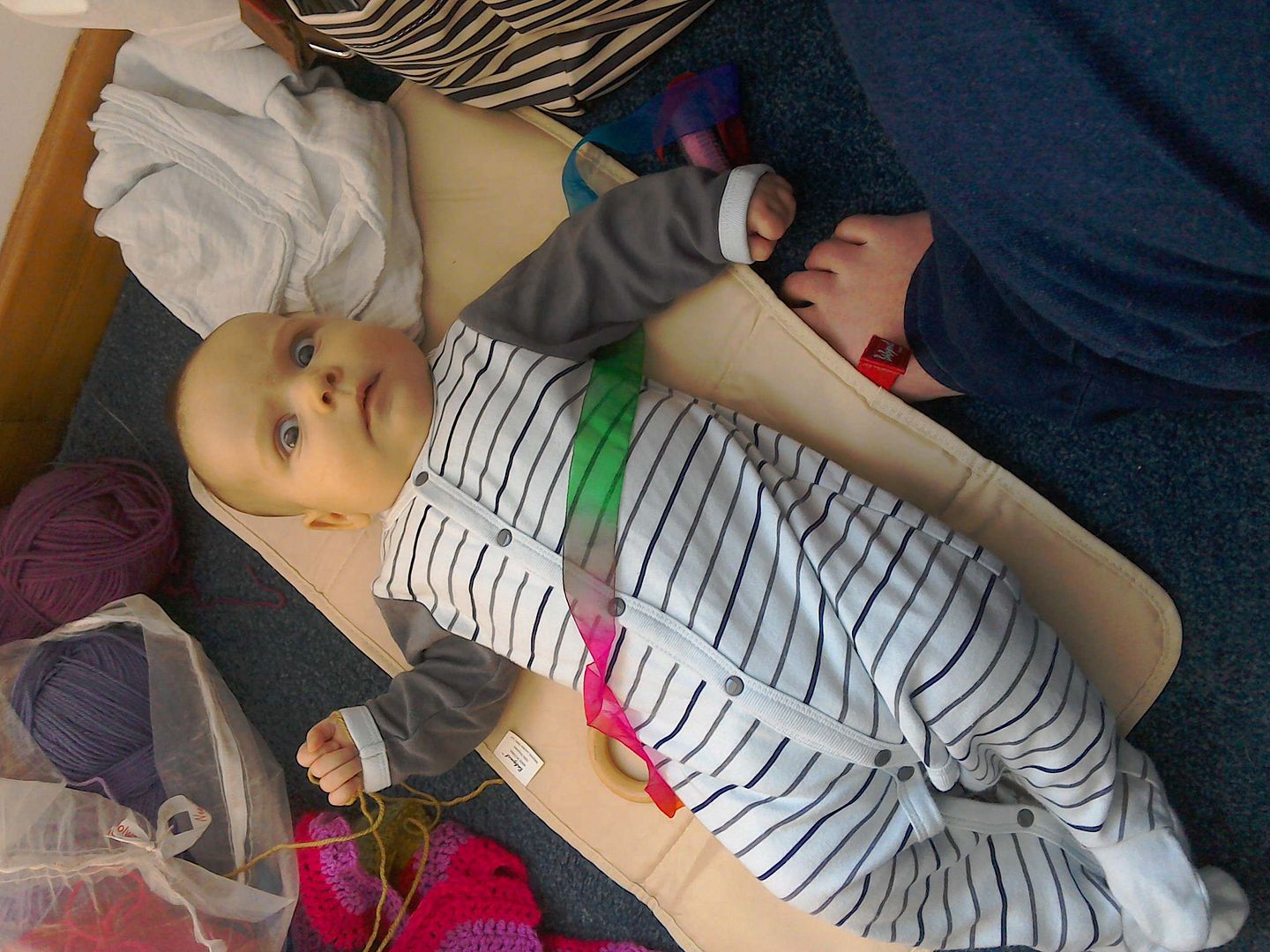 I ordered her a sunhat, but didn't measure her head, need to put in a little tuck I think!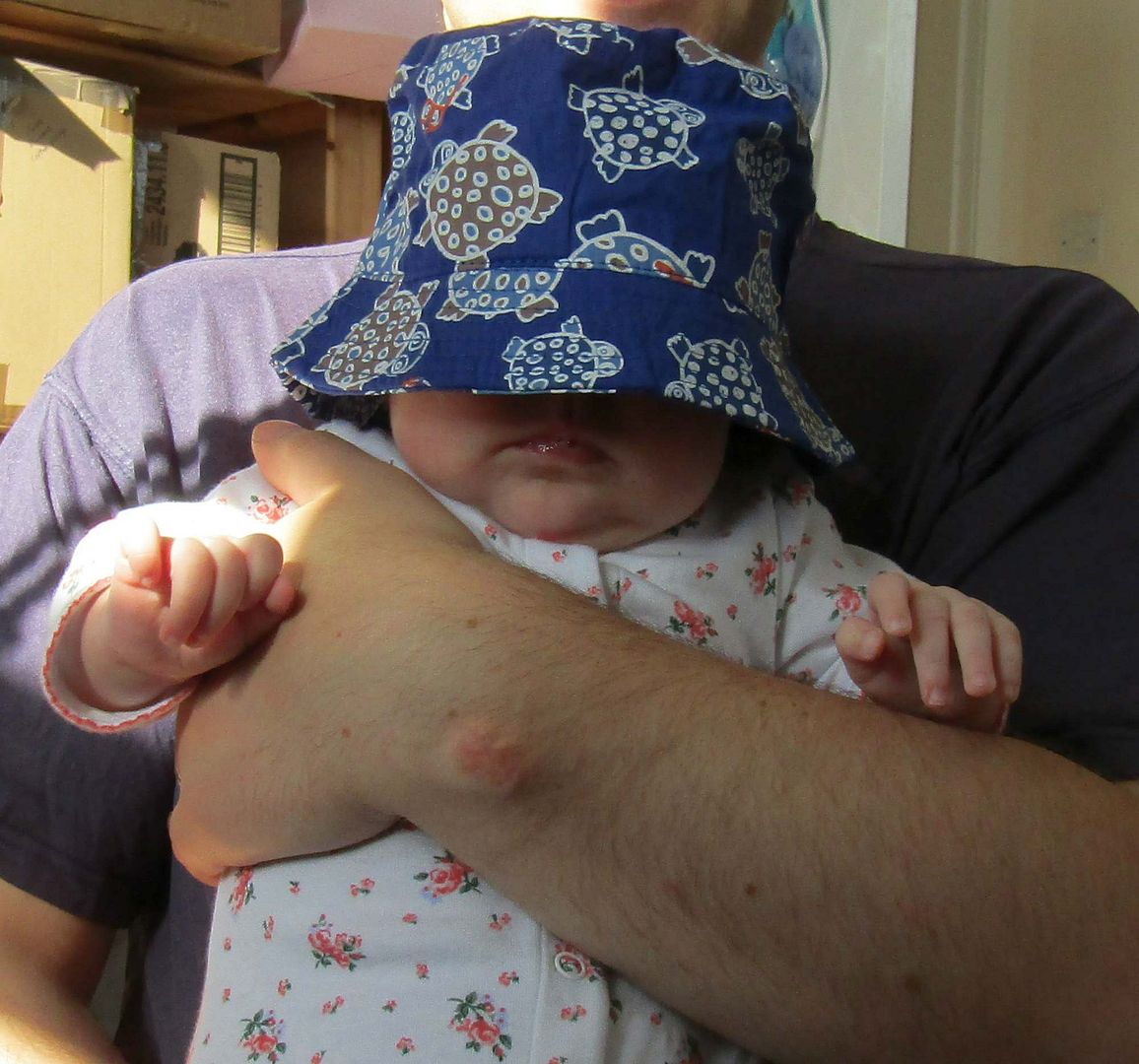 She also had a few goes at sitting on sofas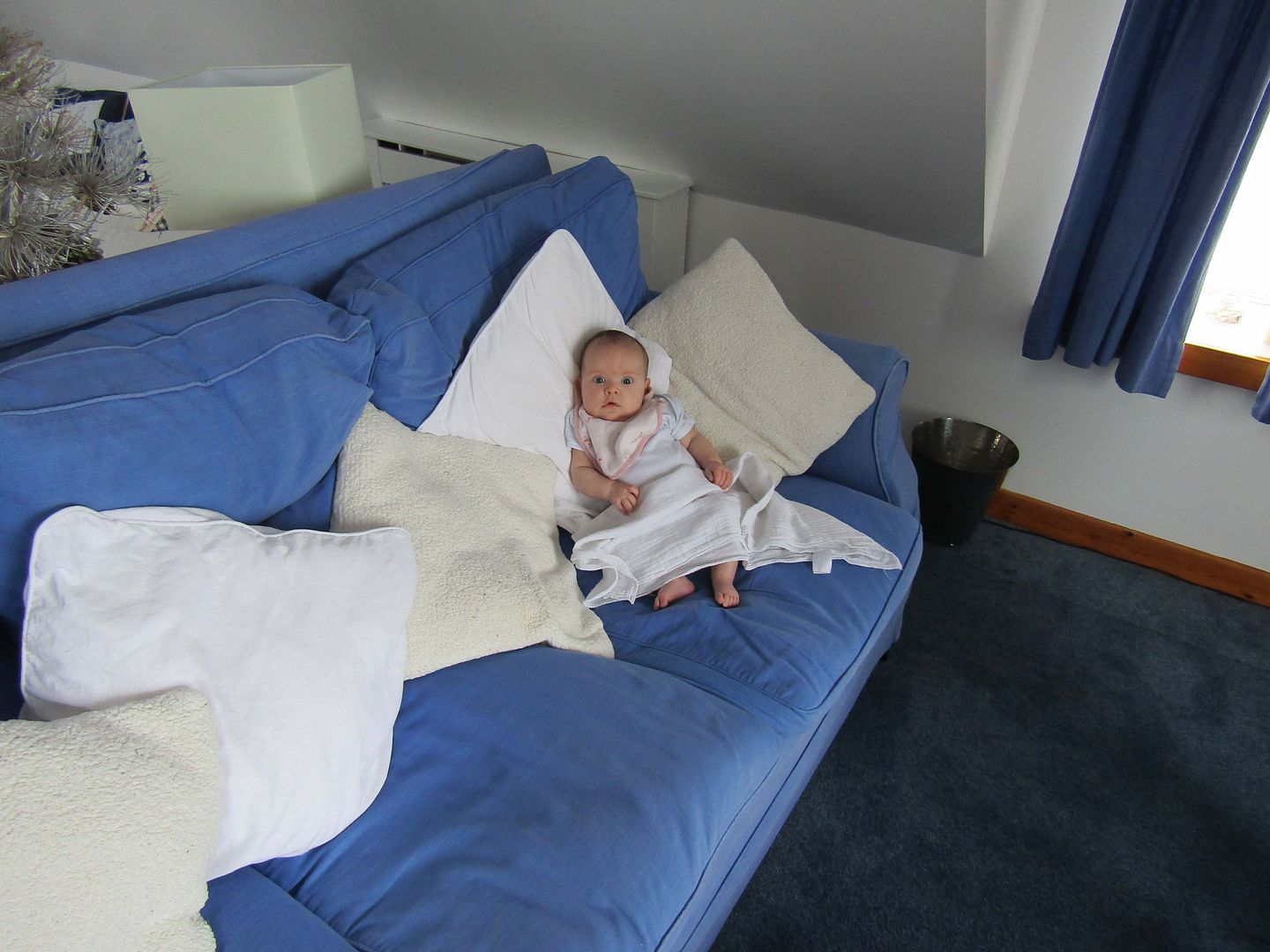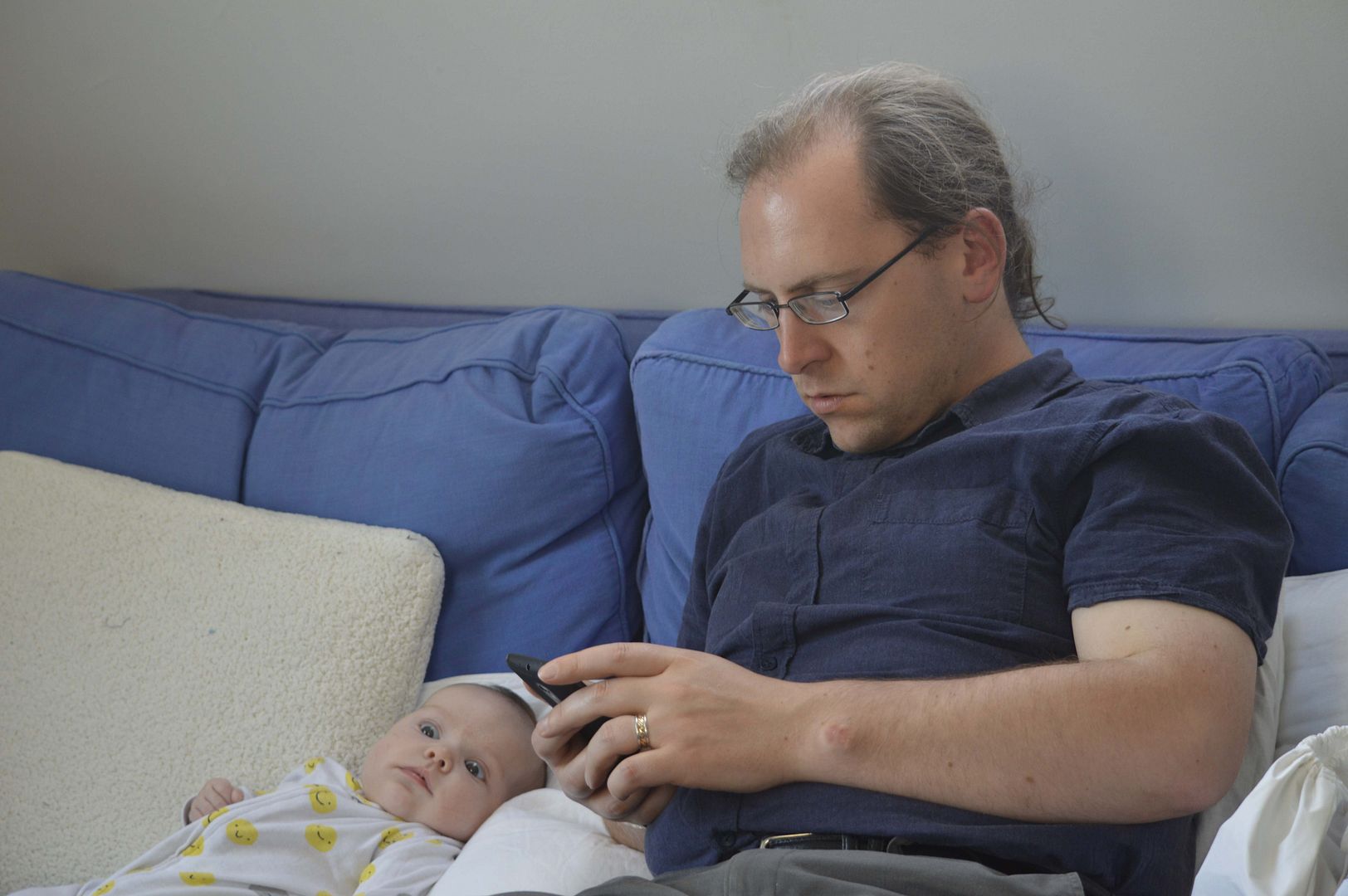 She LOVES holding things now. Playtime has gained a whole new dimension.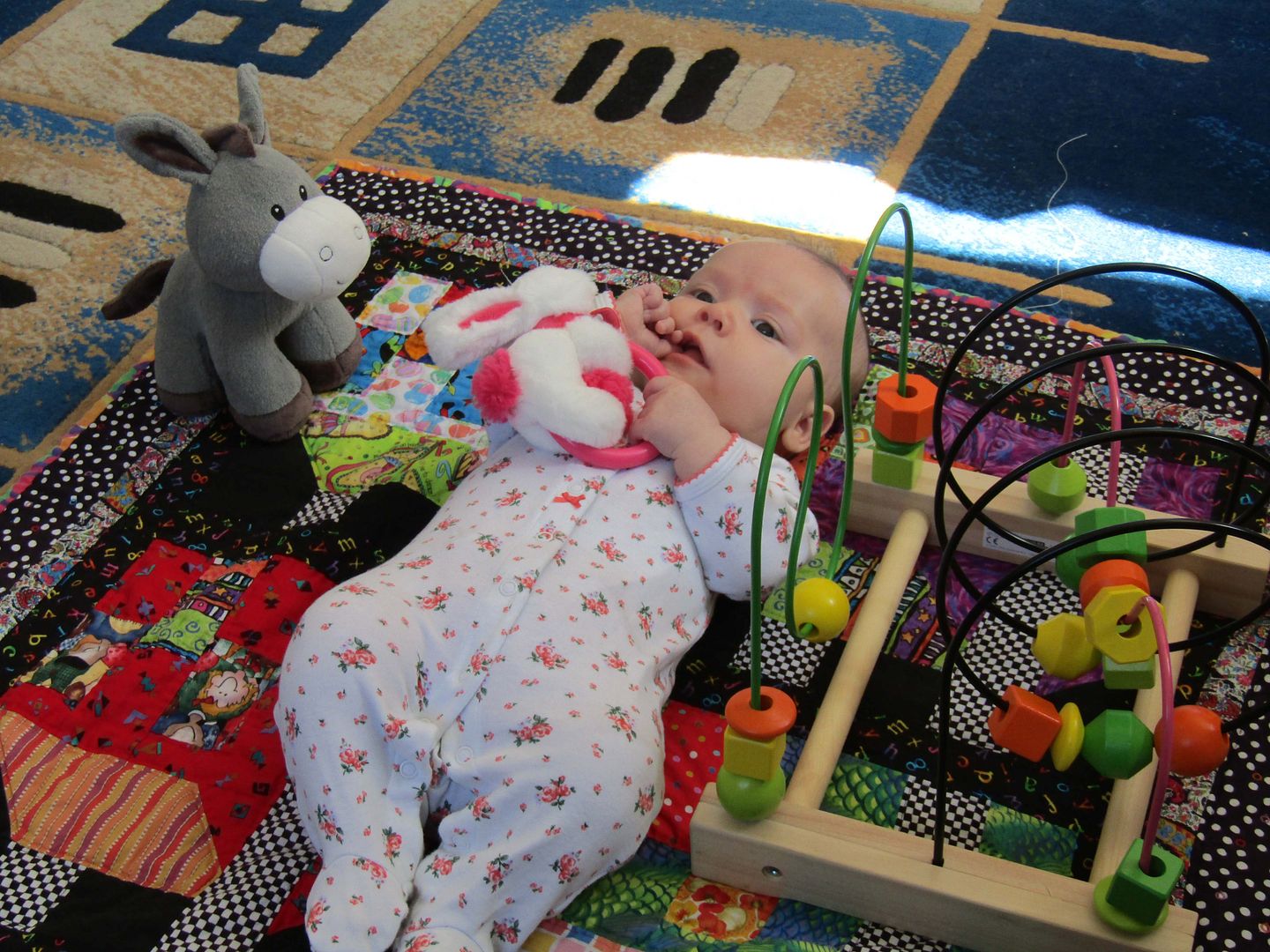 We had a week "solo", just the three of us with Jo at work during the day; and then it was my parents' turn!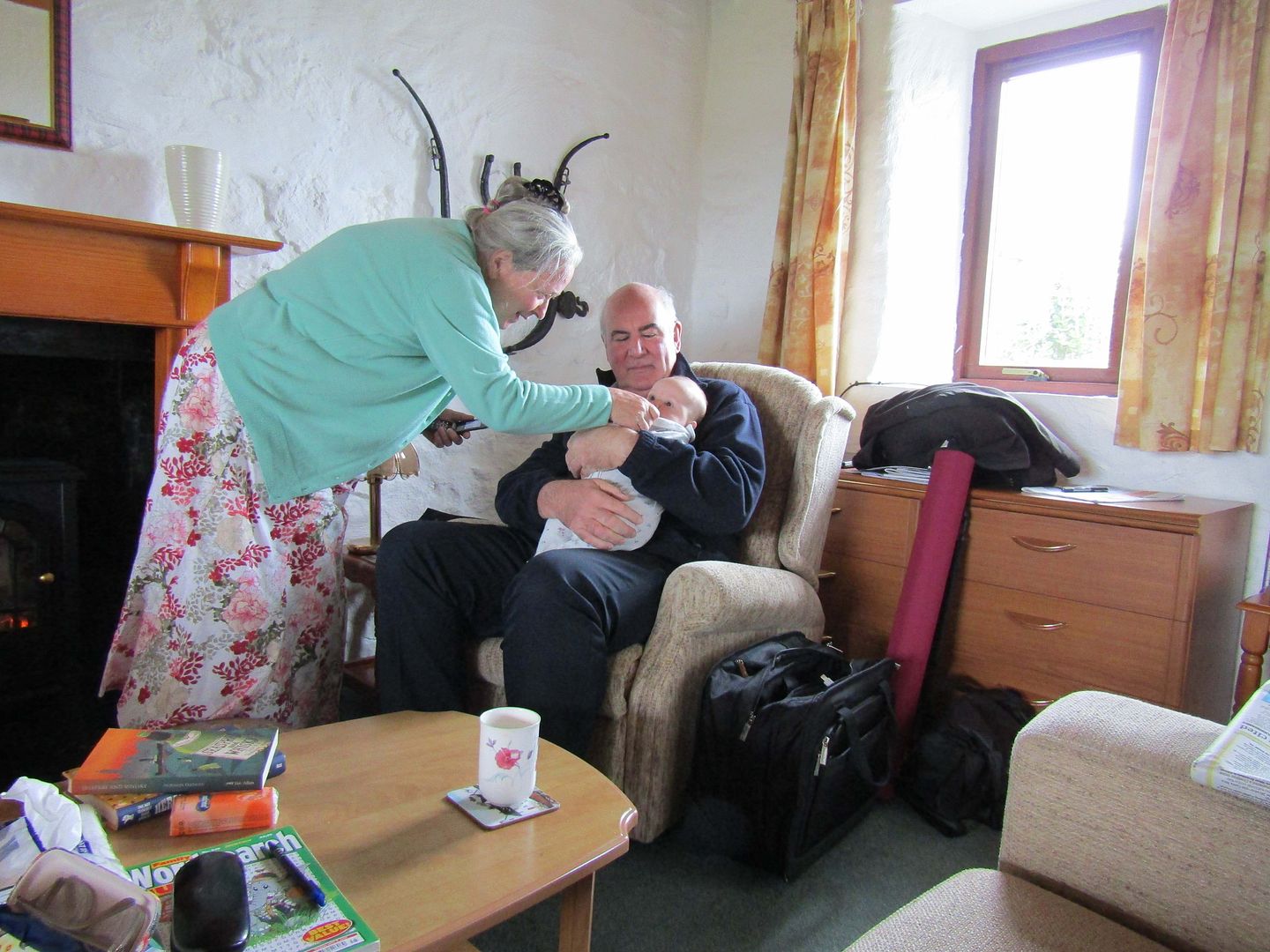 My parents took lots of photos, I just enjoyed the extra bods and Dad's help putting up our blinds and finishing the shed.
Yes, the shed! But that will have to wait for another post, I am being summoned. I shall leave you with a photo from today of Rosemary and her giant pal, Peter.