Today the weather is gorgeously sunny, the wind is nearly non-existant, and we have wonderlust. Cue a trot to the beach!
I still struggle to believe we are within 5 minutes' walk of this: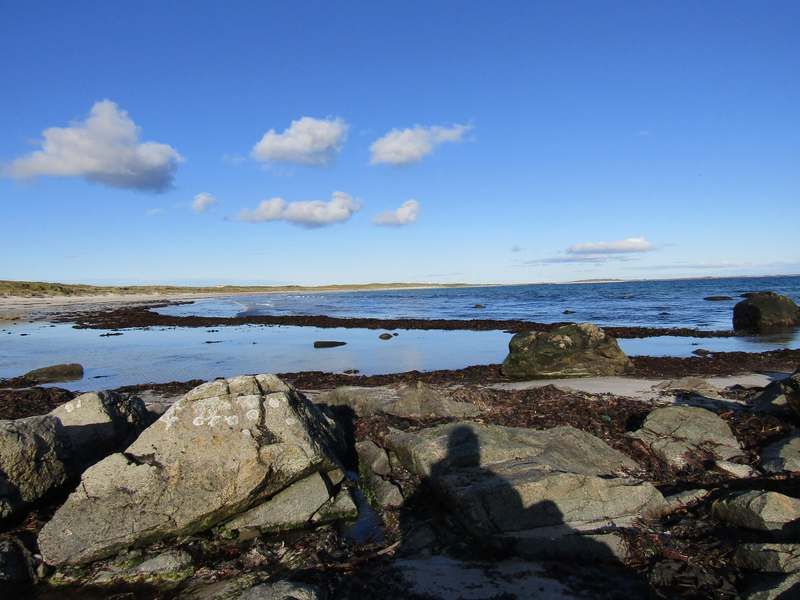 Rosemary had a sit on a rock: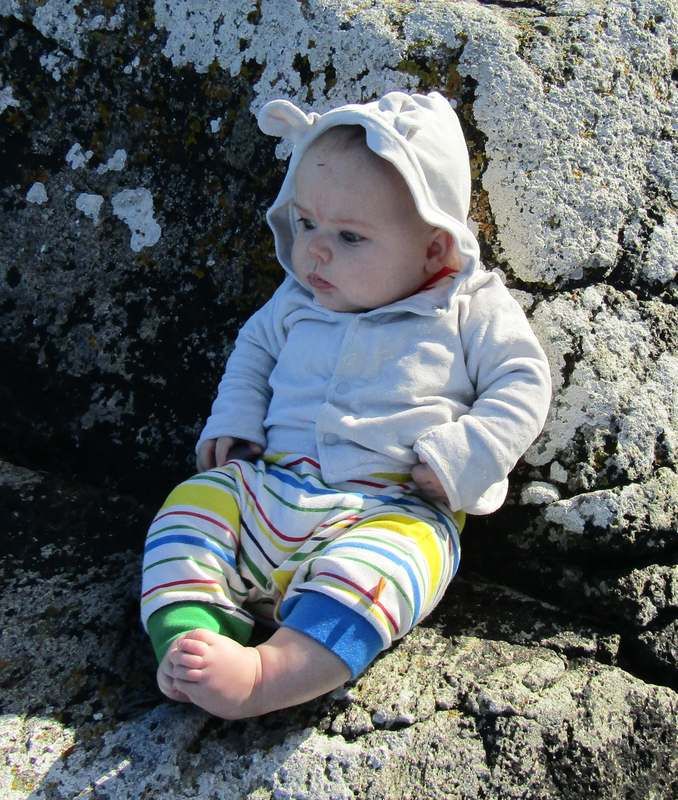 Just to prove I do exist, here we both are on the same rock.
We spent a nice time just sitting and looking. Very soothing.
TTFN