Rosemary is growing! We've taken the booster cushion out of the car seat and she's well into 6m+ clothes. The floor is getting frustrating, so we have borrowed this for her to have a bounce in. She's only had one go so far and spent most of the time just staring from her new vantage point.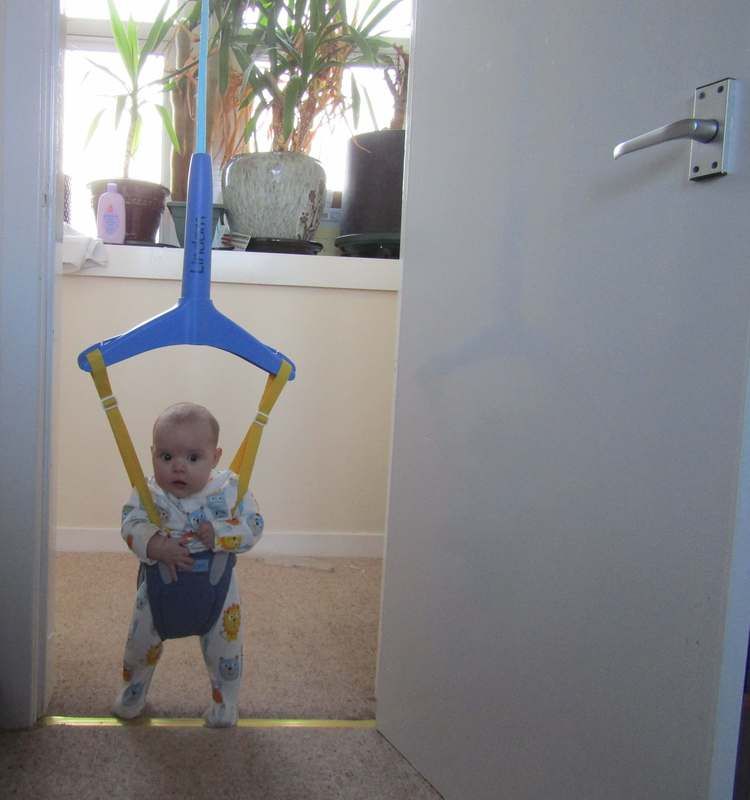 Two Saturdays ago was the school Gala day. Lots of fun was had, the school raised over £2000 towards school trips. Rosemary stayed awake for four hours taking it all in, and I won a tub of sweeties!
Jo sold his ice cream. The chocolate was only one cone short of running out, but we ran out of cones first. The sun shone, teachers were soaked, teachers did a musical performance, and we came home with some strawberry plants.
The following weekend it was time for a trip to the mainland. We had booked Rosemary's christening/baptism for Wednesday so we decided to leave the Friday before and spend the weekend in Lancaster with my parents and visiting friends. The weather was wonderful! My parents have some squirrels that visit their bird feeders, I caught this one in the act of nut-thievery.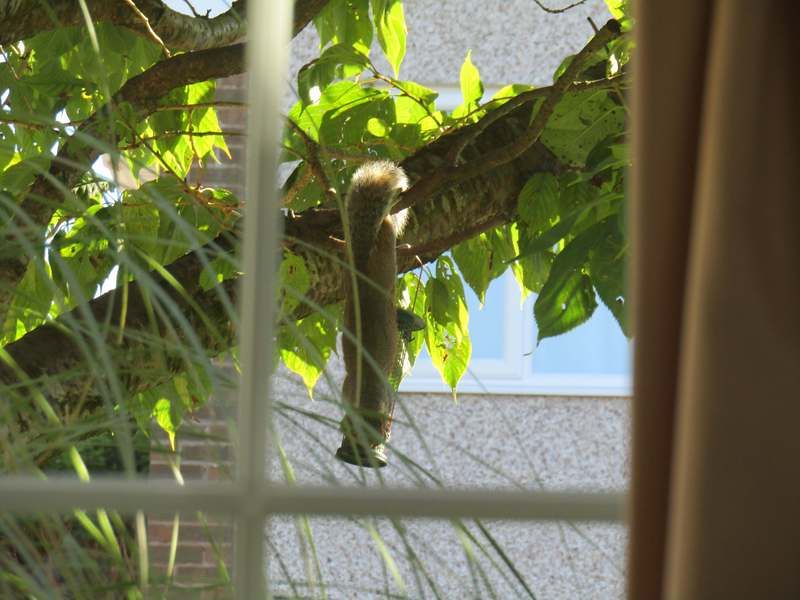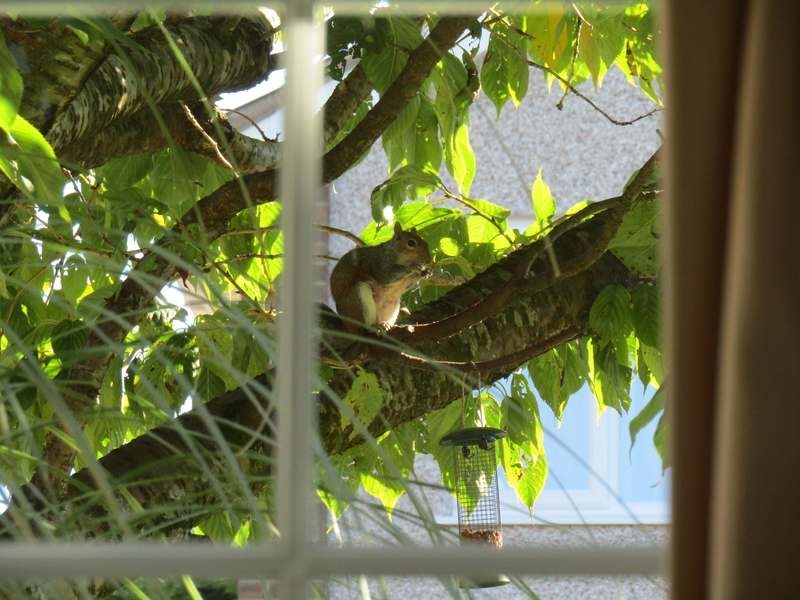 There's an orchard and marsh area near them where these cows are being kept. Lovely walks!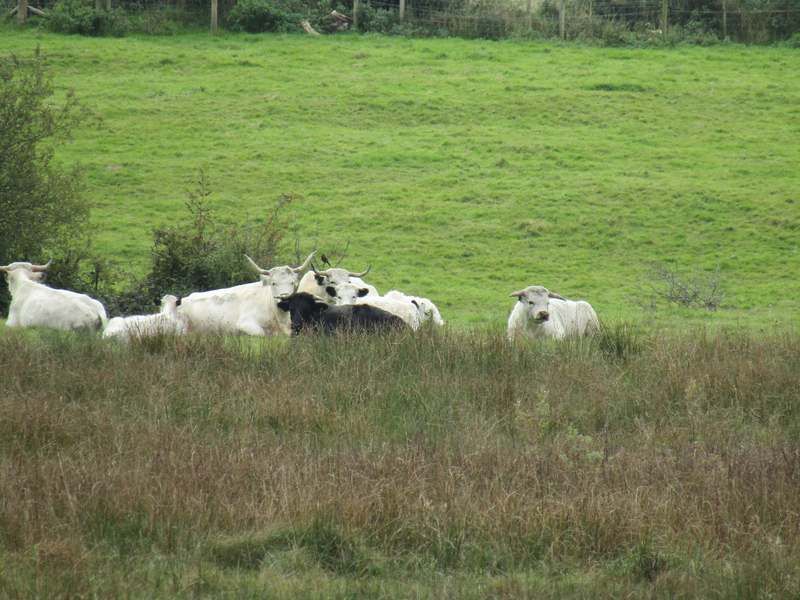 We visited Rosemary's great grandad while we were down. He very kindly put on lunch for us and had a lovely time meeting his great-granddaughter. Rosemary loved it, and zonked in her pram as we walked back to the train.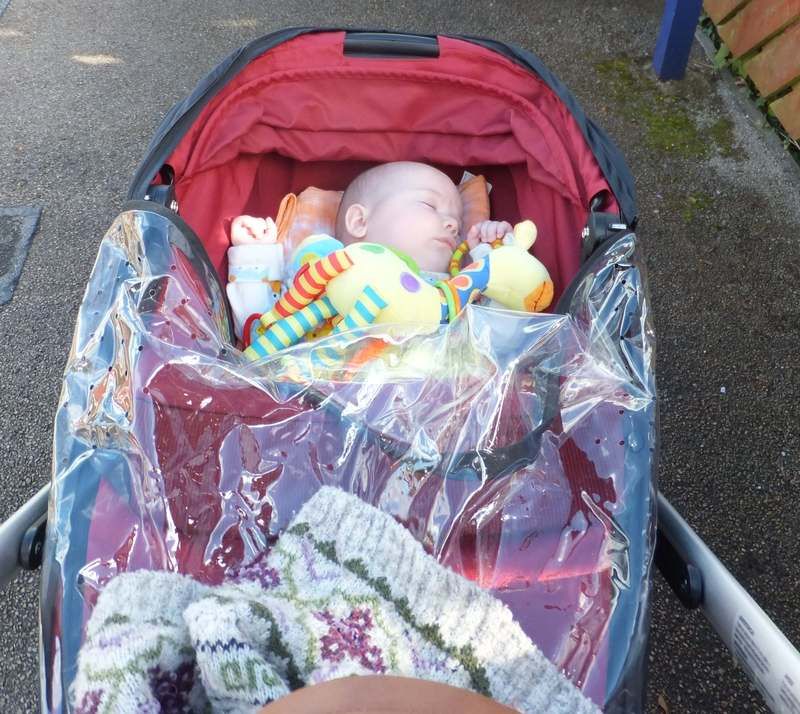 My Mum and Dad had bought a playmat and Rosemary had a lot of fun lying on it watching us all. Here she is grinning at Grandma.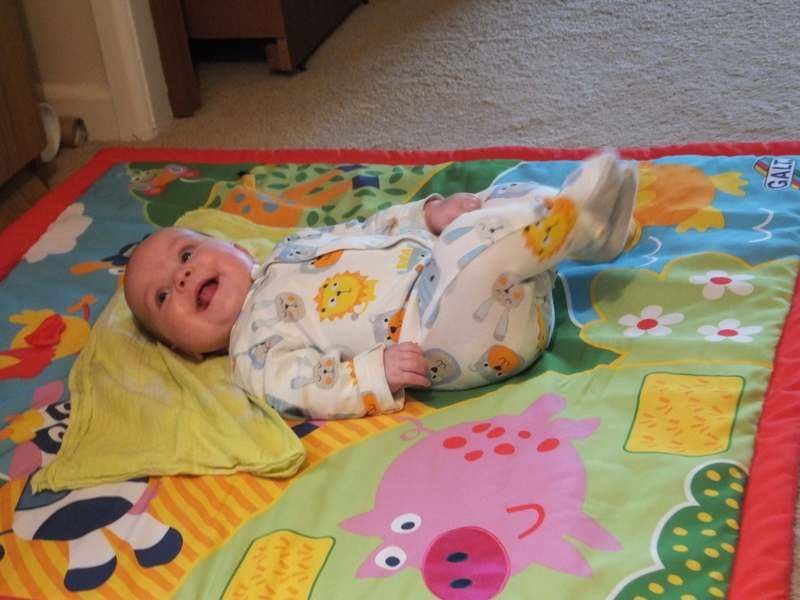 We had to check the dress and gown for the baptism actually fit, I don't know how people regularly put dresses on babies; it took two of us. Excuse the trousers!
Blouse fitting was especially fun.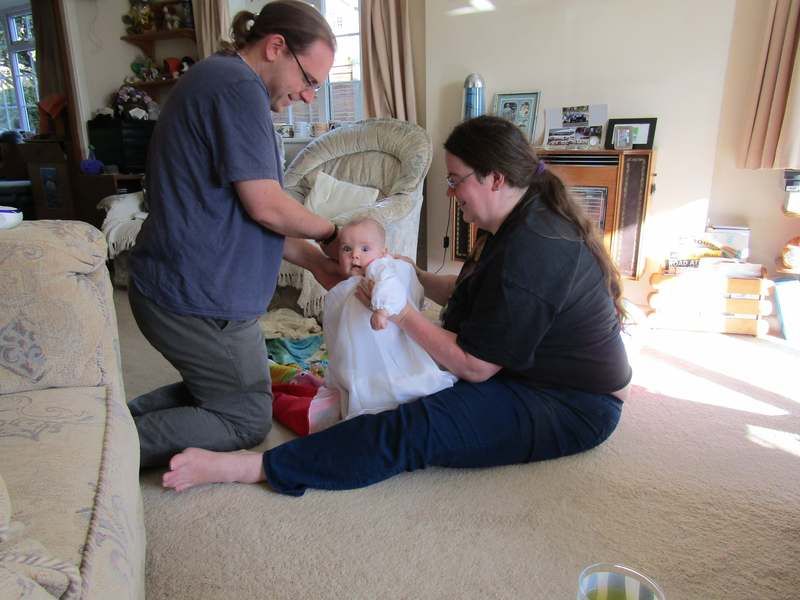 We spent Tuesday traveling up to Oban via Glasgow and some shopping. Lunch in IKEA; bit of shopping in there (and getting lost!), and then a quick shop in Dobbie's garden centre next door.
Wednesday was baptism day. Granny and Grampy had brought a wonderful, hand made, cake all the way up from Spalding.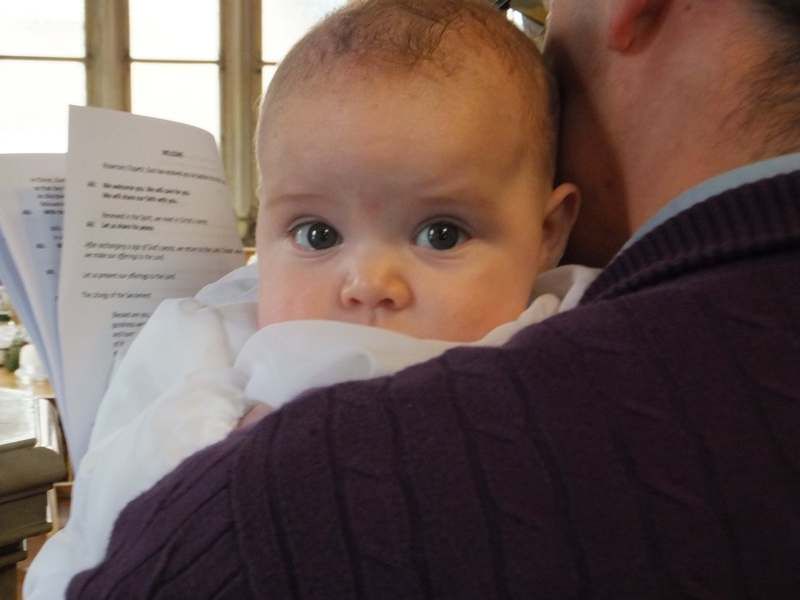 The baptism went well, Rosemary didn't wail at being baptised and only got a bit grouchy when she decided she was hungry. We had cake and coffee at the back of the cathedral and then went across the road for soup and sarnies. It was a great late morning/early afternoon and wonderful to see friends and family.
After a good snack, nap, guzzle, and zonk, we went out for a walk in the evening.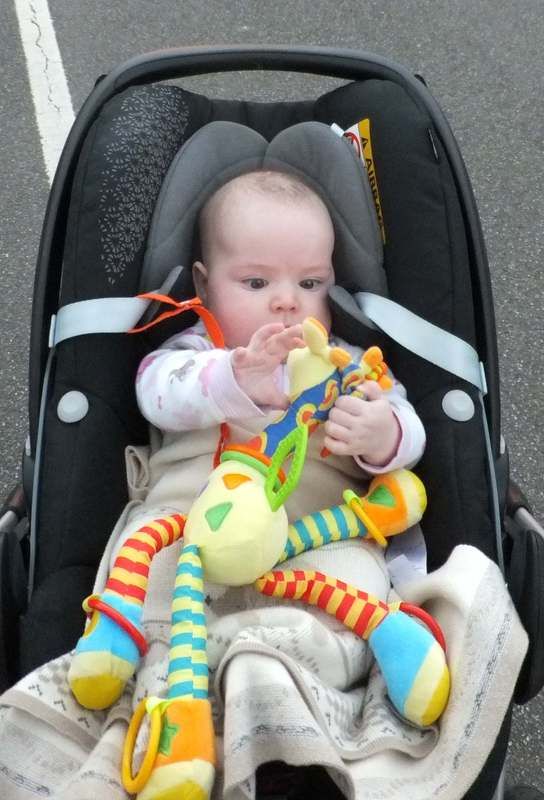 You need serious concentration when playing with your giraffe, you know.
We spent the rest of the week recovering from our visit and had a chat with the architect about our future house layout.
Rosemary is nearly five months old already!
TTFN