This week was a bit of a mixed bag weather wise. Madam went from hiding under her blankie;

To cooking gently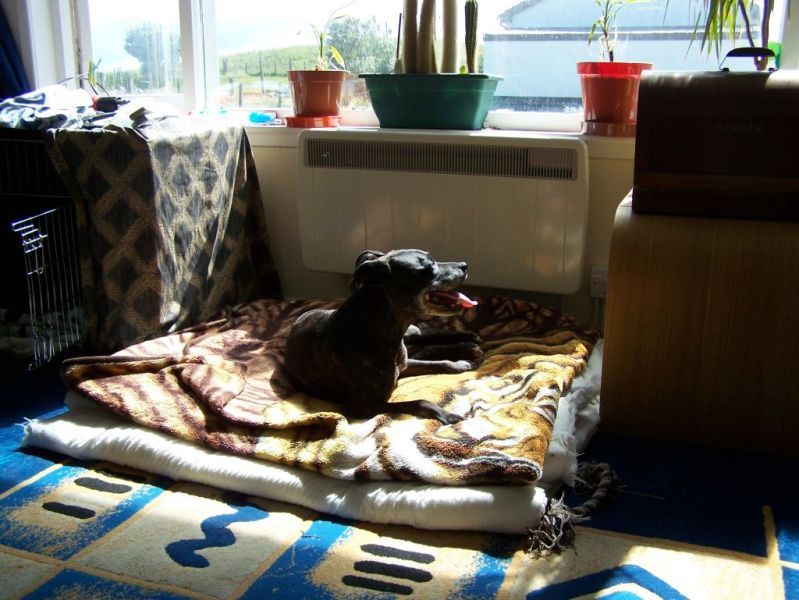 Fortunately it meant I got to do some laundry, including washing this log cabin baby blanket: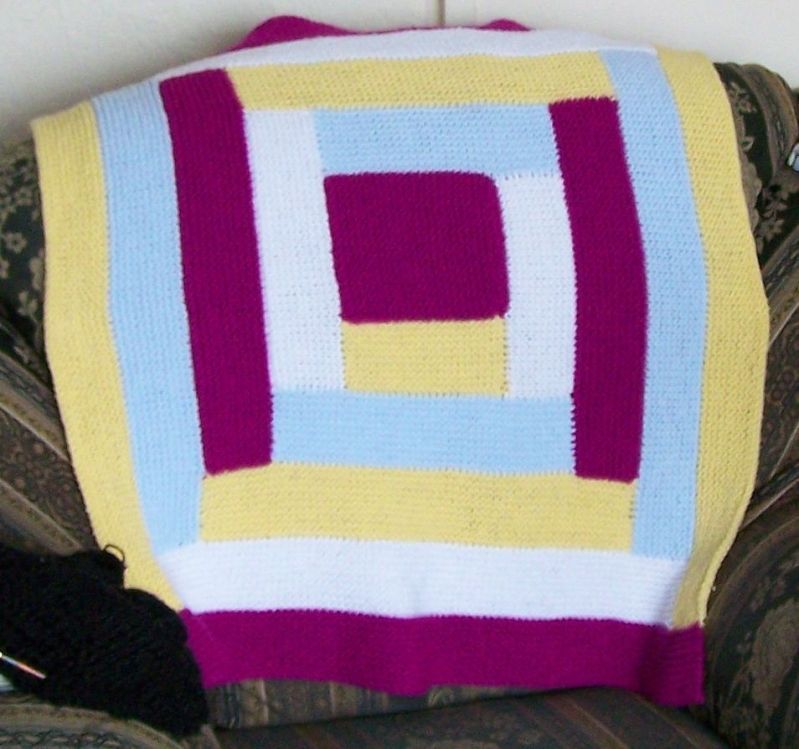 I did briefly consider making it bigger, but that last side removed that temptation. It was going to go to the crafters' baby pile but...well, I'm being a little selfish and keeping it for our future kid(s).
The weather went very "dreich" (I'm sure I spelled that wrong!) as the Scots say, lots of mist and low cloud lead to no plane for two days. The weather also meant the Thursday ferry skipped going to Barra so it left late and fortunately was able to bring over that day's post.
Saturday was good though, thank goodness! Madam had run out of painkillers the day before so we were dearly hoping the new ones would arrive, they did and she swore at Joseph for being too slow at feeding her. How grateful she is! (note sarcasm)
See the black lump on the bottom left of that blanket photo? It turned into this in the wee small hours of Friday: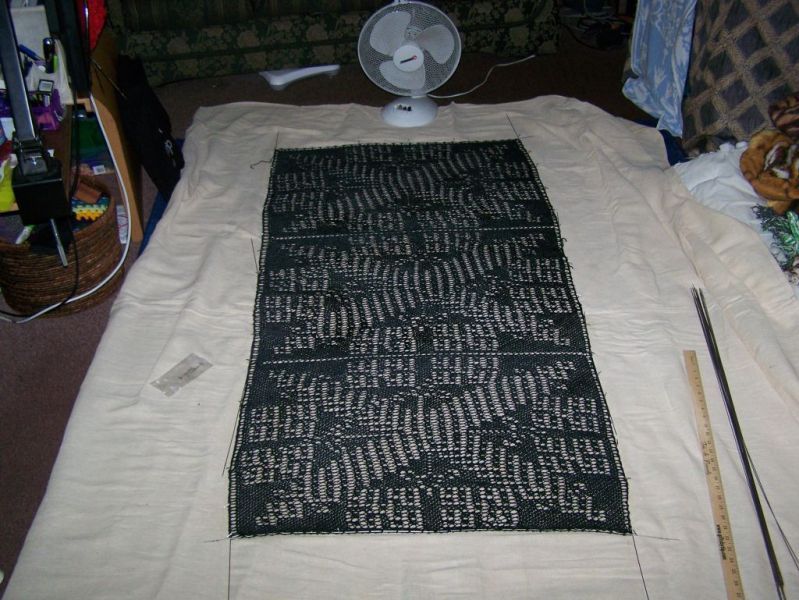 Close up of one panel:
Blowing in the wind: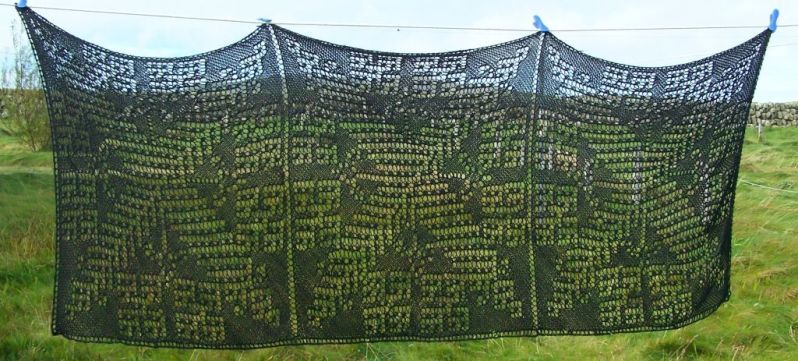 On me. (I have a 2m armspan, this thing is wide)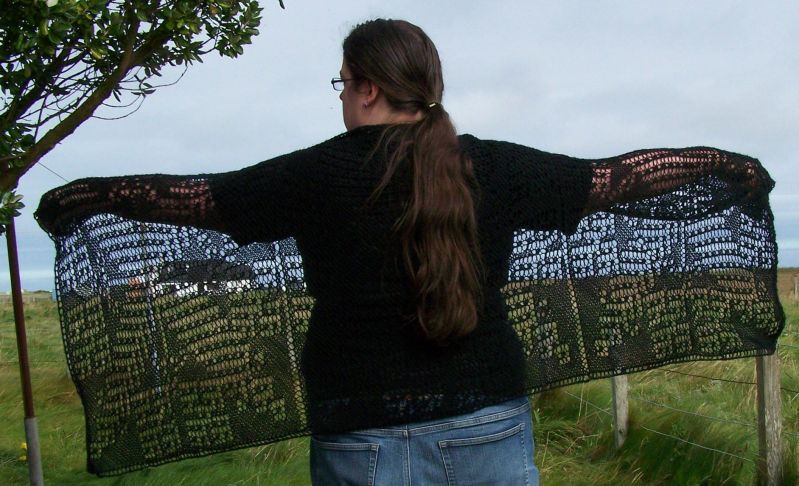 After taking the above photos I went to check on the ferrets. Fred was doing his favourite trick: Front end in the food bowl while stuffing his face: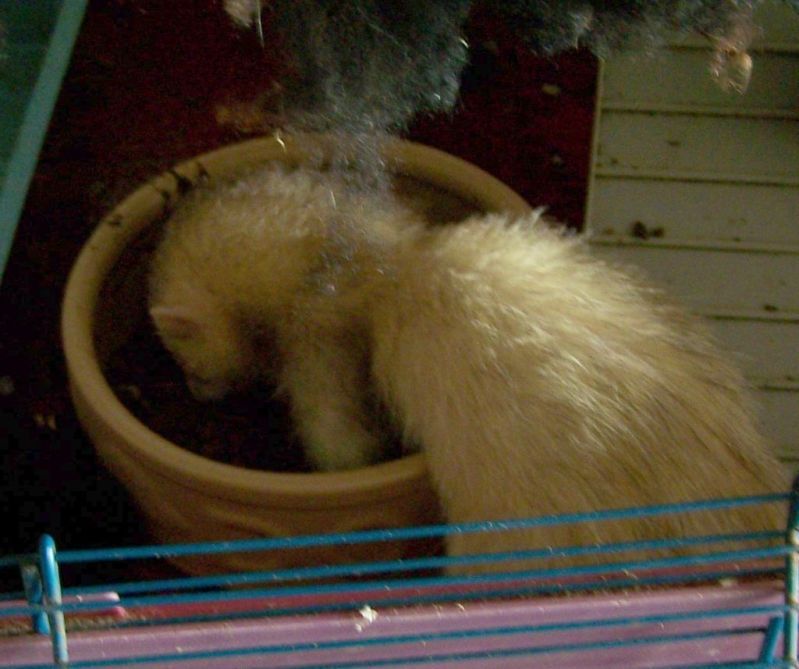 That's an 8" wide food dish he has his feet in. Apologies for his scruffy look, he's 6yo and moulting ready for Winter, that's his summer fluff looking all ratty. Ferrets can live up to 12yo, but Fred is very inbred so his chances are iffy, not that he cares.
My little Sister-in-law is visiting this week and has forewarned me she is bringing knitting to be helped with. Must make sure the futon can be extended without hitting umpteen things first.
Anyhoo, life continues along with happiness. TTFN.