Yes, we have been here just over a year. How time flies!
Our little bungalow went from looking a little sad: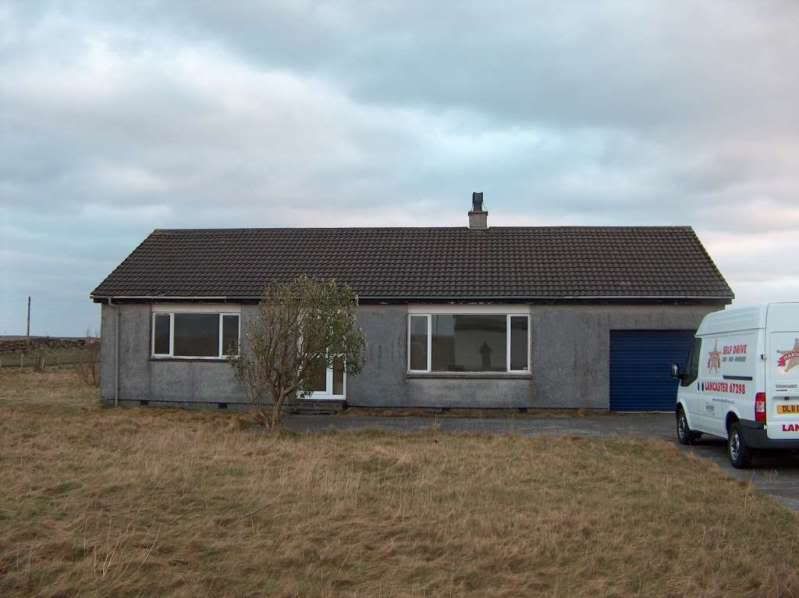 To more lived in.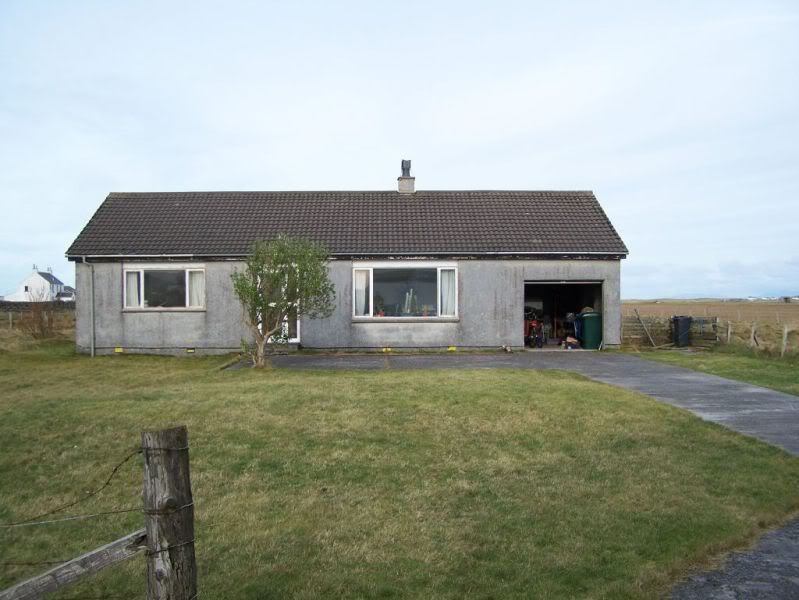 My shell collection has grown.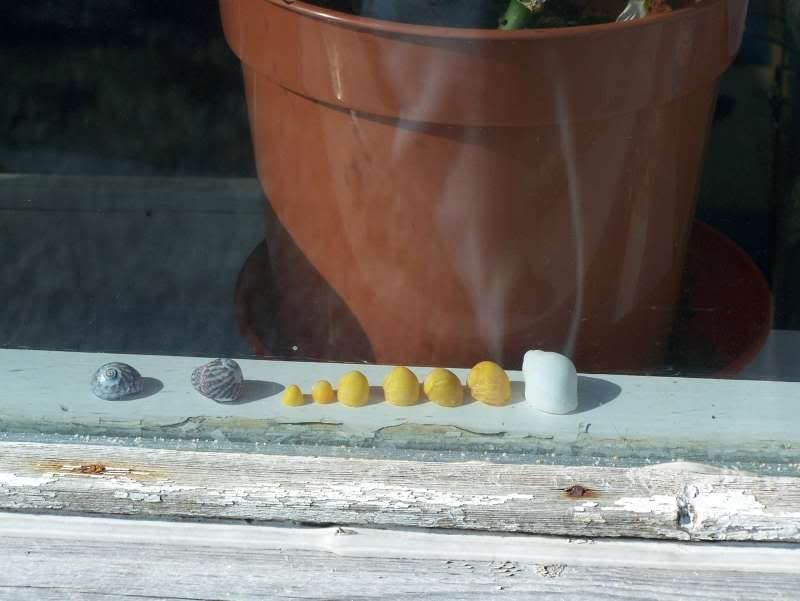 And the trike has worn through it's first tyre. We discovered that my mountain bike has the same sized tyres...mountain bike tyres seem far more suited to Tiree roads!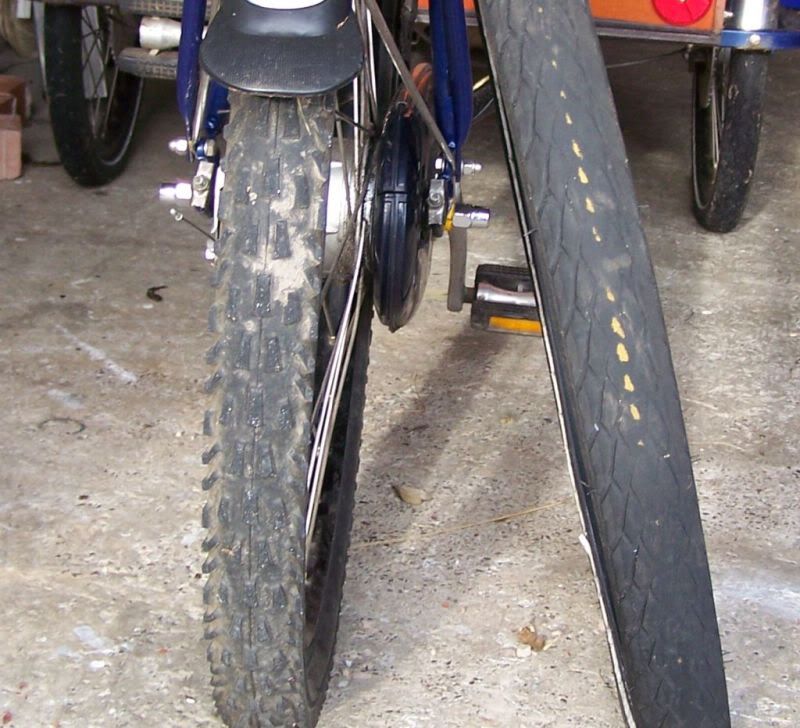 One year, 12 months, 365 days. Every so often Jo and I are asked if we still like it here. We can truly say we've never regretted it. Even with the gale force winds making draughts appear where you're sure there's no possible way we still love it here.
This week it has been pretty darn windy and when it wasn't it was wet. Madam and I have been indoors and getting a bit mopey really, we need our fresh air. Today the wind has dropped to a breeze (England definition. By Tiree standards it's probably "nippy") so I spent a good hour and a bit out with the dog on the beach.
Crossapol beach really is a joy to walk along. We saw a jogger off in the distance and signs of people, but met no one. These sandpipers (I think) were having a good time: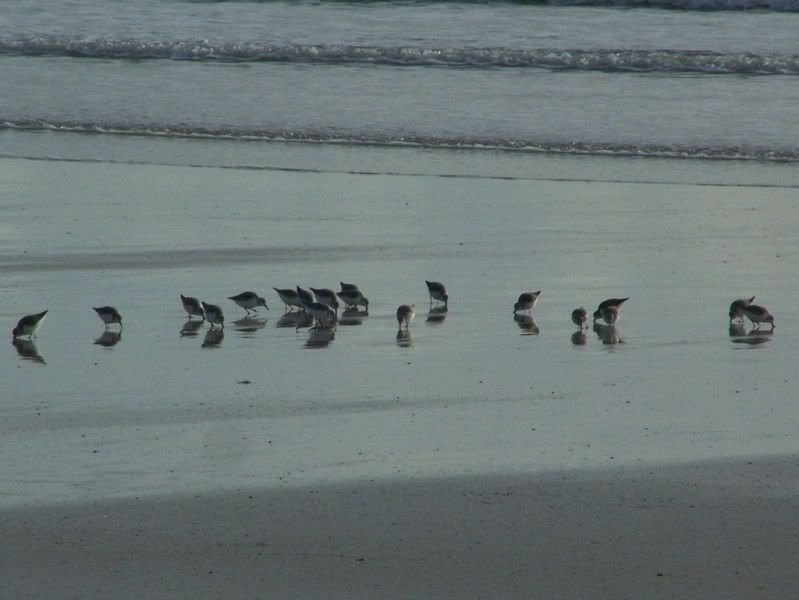 I even got a little video. I love how they seem to float along, their legs invisible at a distance.
The tide was on the way out, I assume there were rich pickings!
We didn't get as far as I'd have liked, Madam was feeling cool and old and we still had to walk back. Probably about three miles, not bad for a thirteen year old arthritic doglet. She's had one of her big painkillers and is snoozing on her bed, probably won't move until dinner time.
The ferrets have had a lovely half hour out and about without being blown across the drive; even Nushu dared to leave the safety of the garage.
This week's photo challenge was "portrait". I present a portrait of Madam Doglet: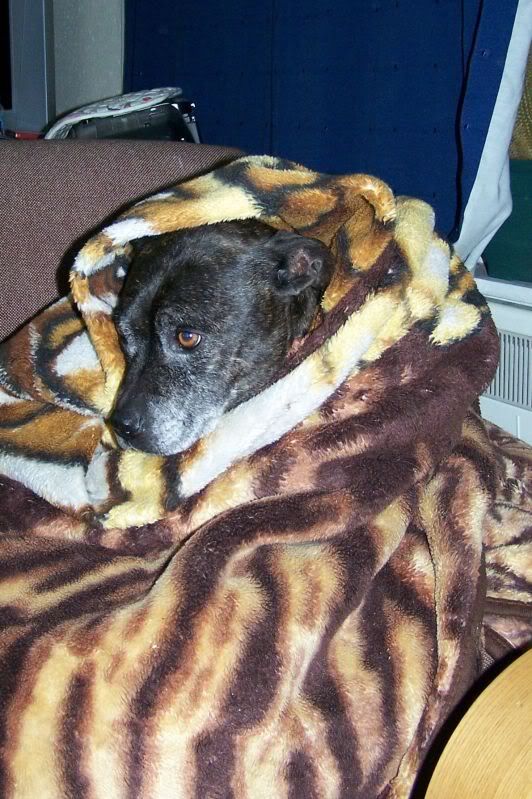 That's it really. I could bore you with photos from the last year, but they're all here anyway. Instead I shall leave it there and go enjoy some knitting.
TTFN.