Over the past couple of weeks I've been working on something. I've been dyeing yarn, talking to folk, renaming my Etsy shop and plotting.
Now I'm ready for the big reveal.
Look at the amazingly CUTE ferret! (I've already had a friend point out that the image is a "fur-ball". Very punny)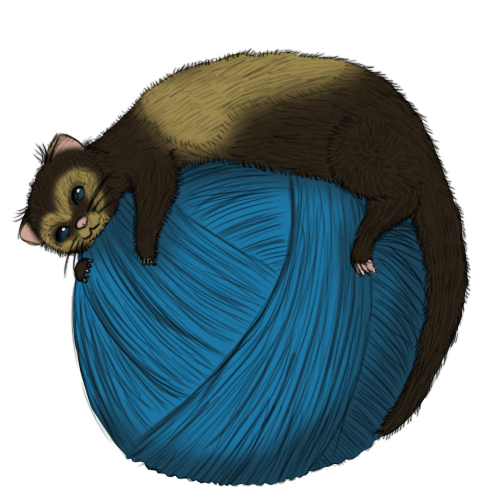 The image and banner were made by the local talented artist
Gromitty
. I sent her a list of suggestions and was thinking of ferret on a ball of yarn, what does she come back with? Ferret on a ball of yarn! perfection!
I've fathomed how to add a gallery of some of the items in my shop to the side bar over there --->
I've even registered a .co.uk address.
Now I'm off to sort out Ravelry adverts for next month.
TTFN