I was crafty over the half term. I knit some "blanks" of sock yarn to dye up during a dyeing session down at Adavale.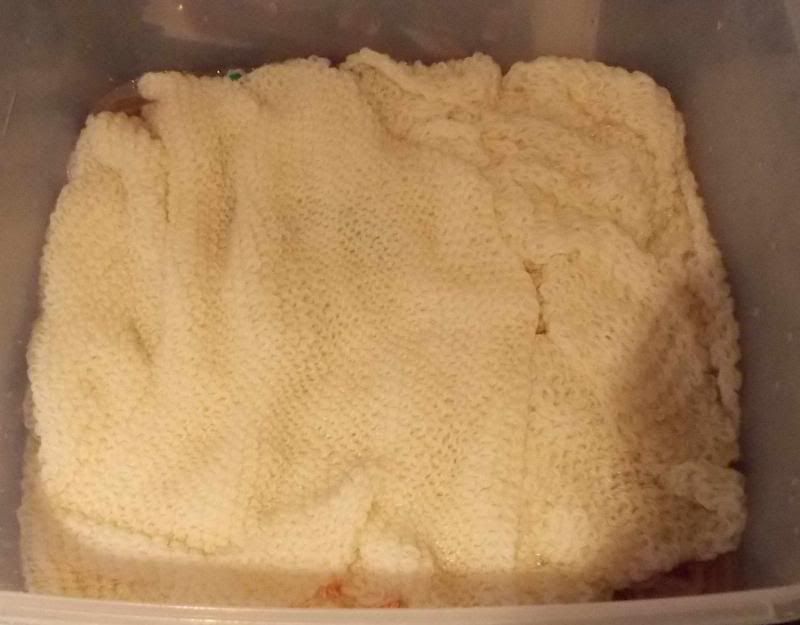 Unfortunately I completely forgot to photograph the process. I blame the fact that popcorn was being prepared at the same time!
The end results were/are lovely: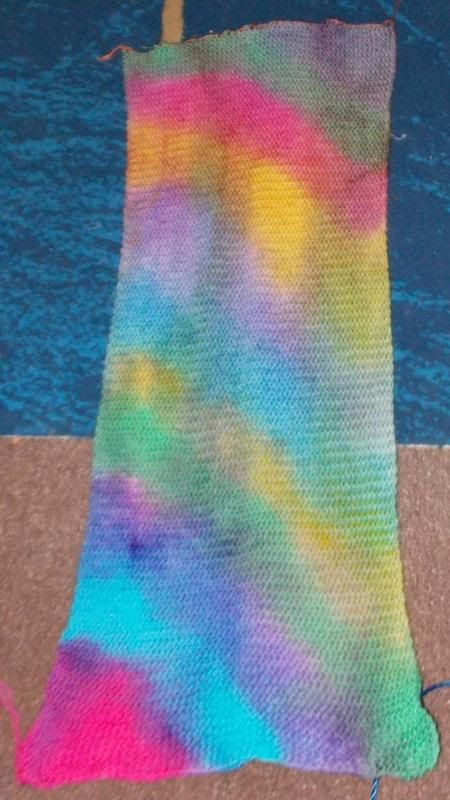 Inspired by this I had a look at knitting machines and bought myself a Prym Maxi circular knitting machine. It looks like a UFO with a hand crank, but it makes a tube quickly and effectively. I can go from skein to tube in about 15 minutes.
So I knit up four tubes last weekend and dyed them this week;


I love how these look rolled up: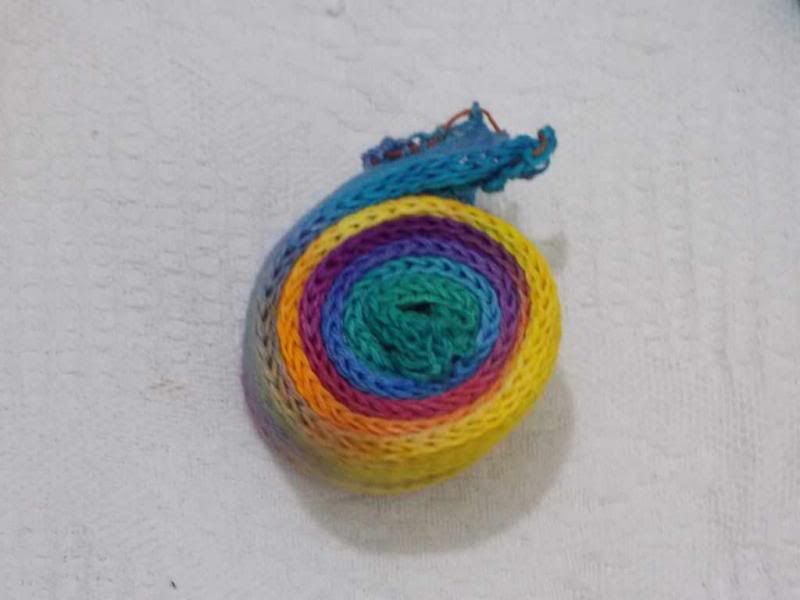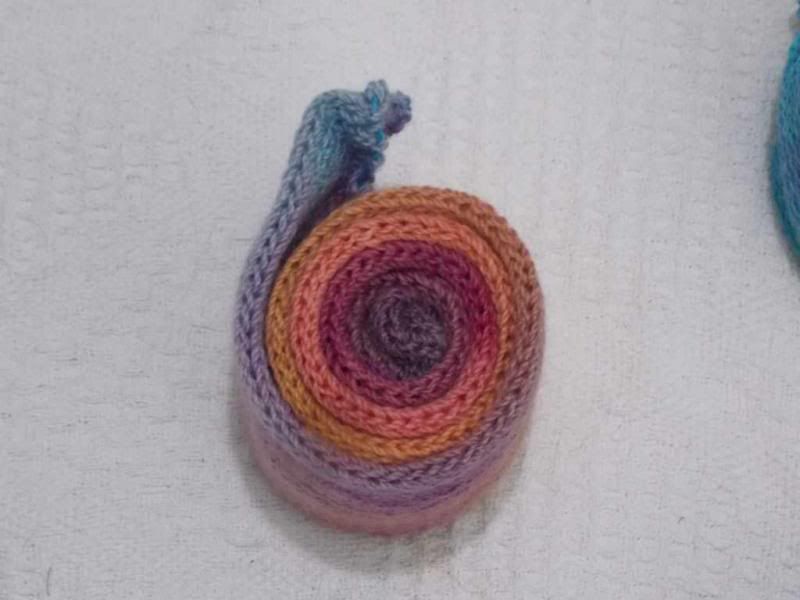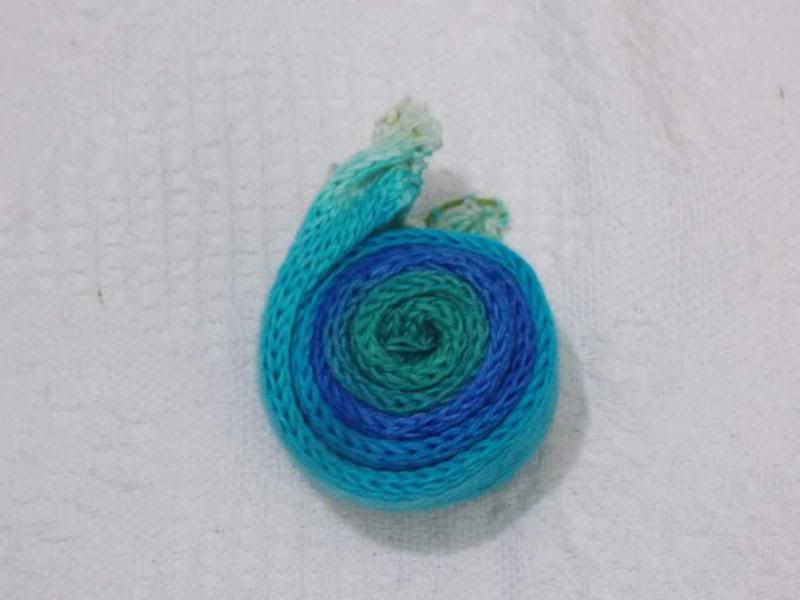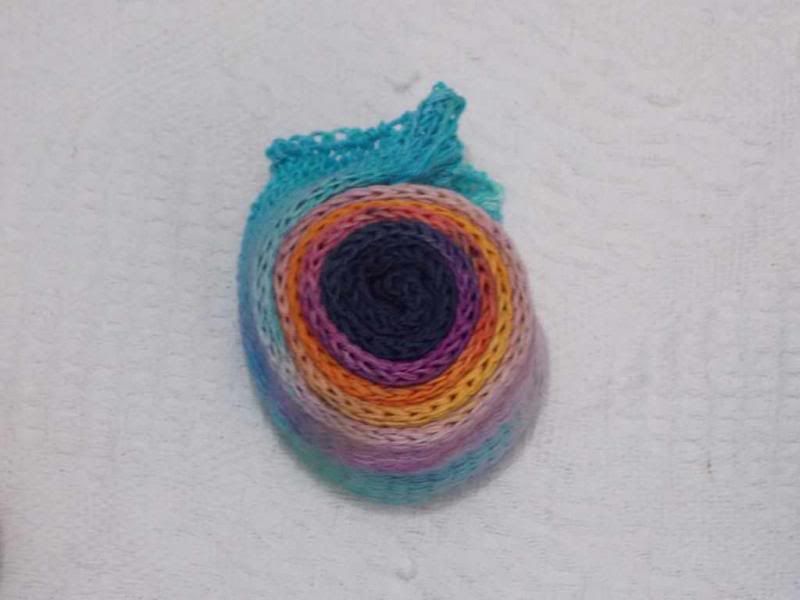 I also dyed up some aran weight yarn for a tea cosy, but that's postponed due to needing to organise stock for the Christmas craft fayre.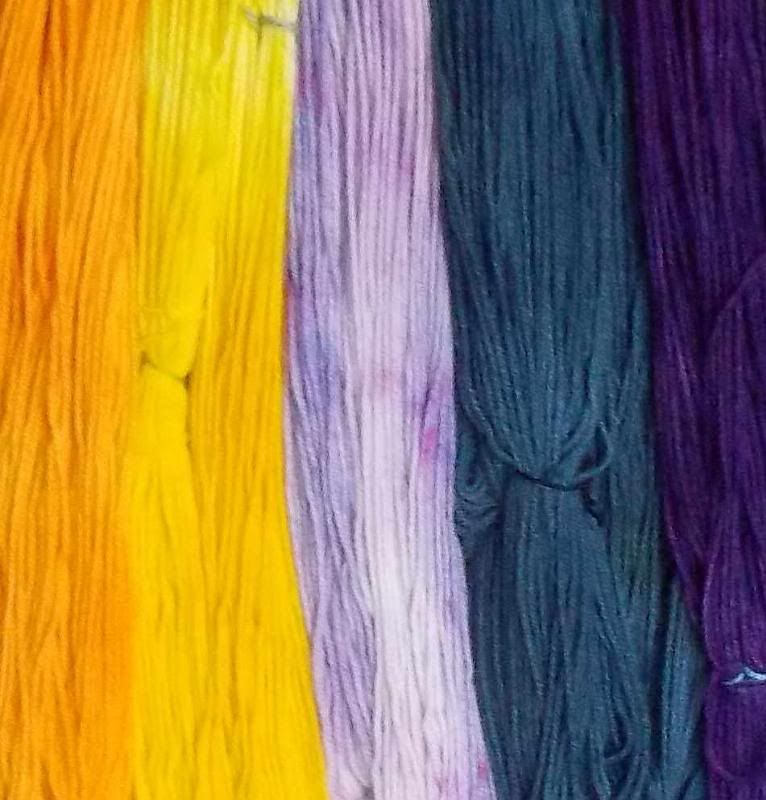 I have a cushion pattern almost done. It's called "Lamb below the waves" and is currently 18" square, quite a nice sized cushion. Just need to finish the last chart, then put the bottom border on and the button band and it's done.
Who knew trying to get a business going was such hard work?!
TTFN