Oops!
It's not that I'm not busy, it's just that it's mundane life stuff. Combined with the winter weather being here and so me not really getting out and about and the blog goes quiet.
So, random pictures from the past month:
We've had some lovely mornings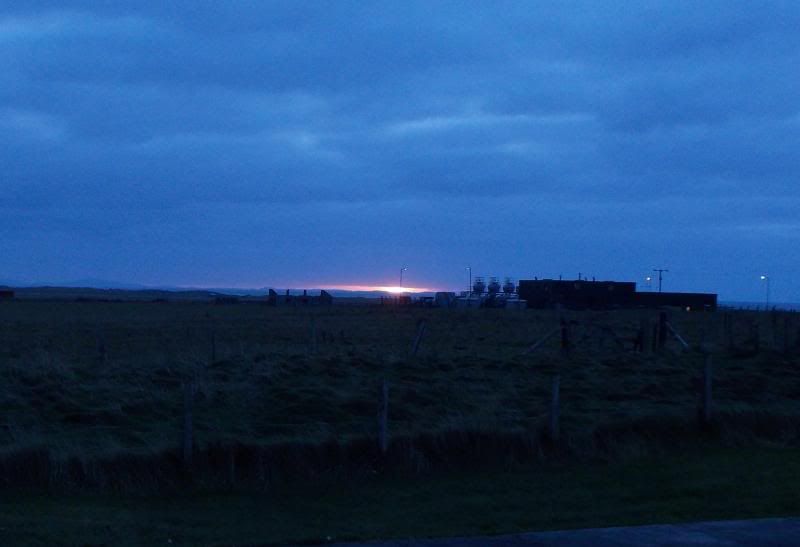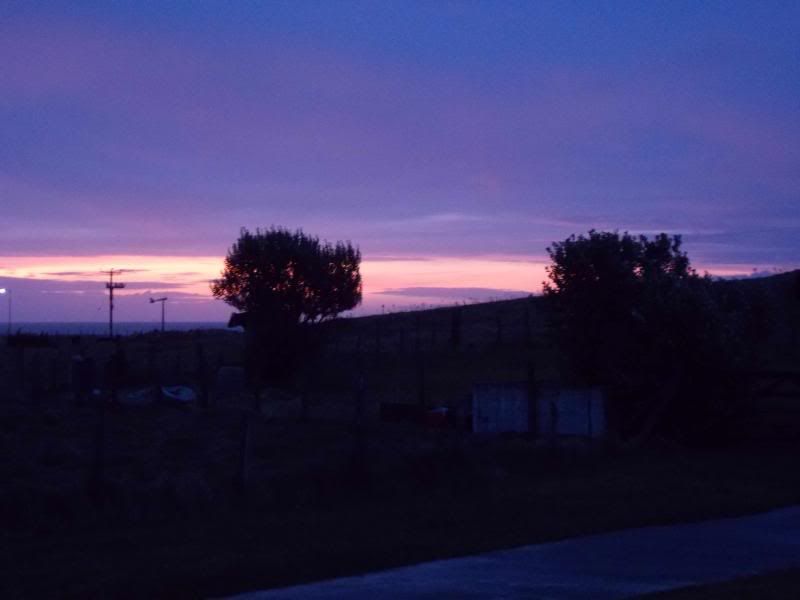 Friday was the Lunch Club Christmas lunch and our friday group were invited. The Cobbled Cow put on a fantastic meal with crackers and pass the parcel.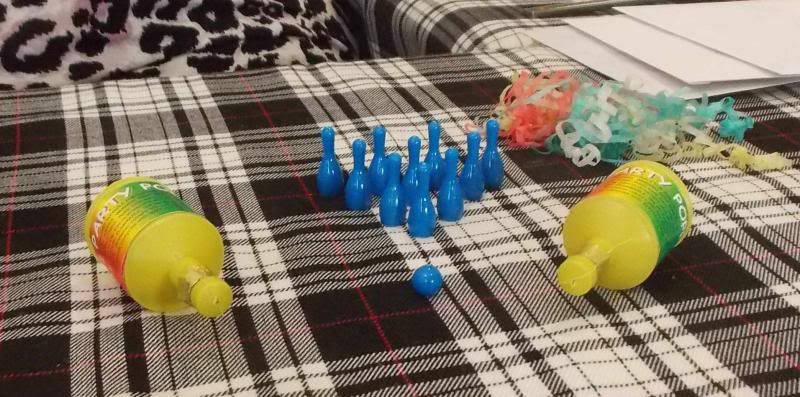 Marg is probably going to murder me for this; but she looked so good!

Yep, that's a full body Rudolph outfit/onesie. The nose contains a squeaker. There were lots of "will you leave my tail alone!" exclamations during the meal :p
I've designed a cushion cover.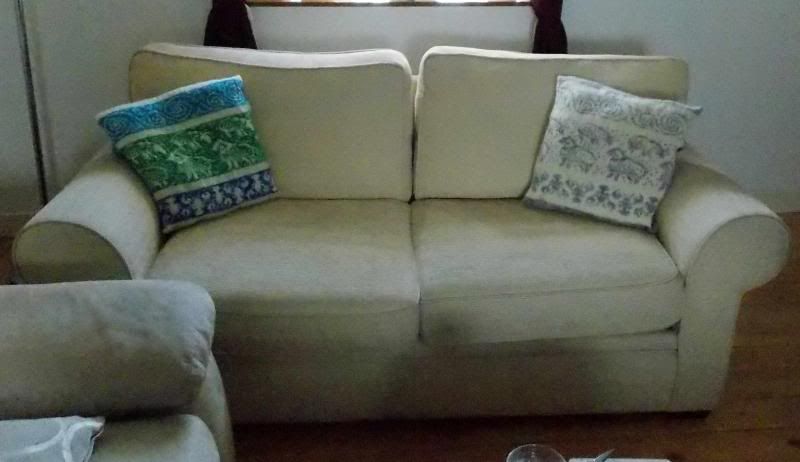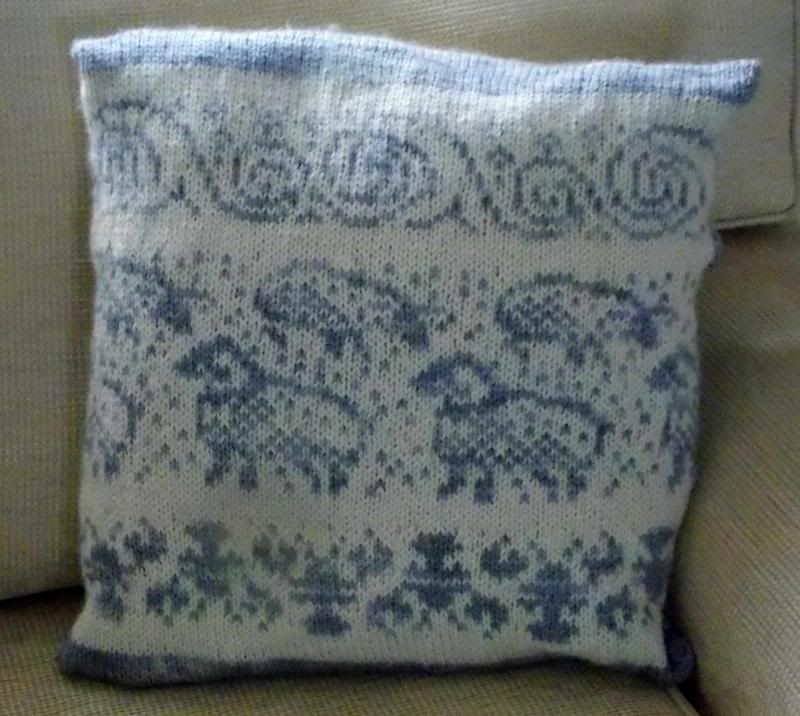 It's called "Lamb below the waves" and is inspired by Tiree's nickname "Land below the waves". I'm not selling the pattern but I am selling the covers with or without stuffers.
The Woolly Ferret is slowly gaining interest. I've got some new yarn to update it with this week.
Oh, we had a Christmas sale!
Good grief, really must update more often.
So, yes, 30th November was the Tiree Christmas Fayre. I didn't want to go all out and get a whole table; partly because I wasn't sure I'd have enough stock and partly because if nothing sold that'd be me £12 out of pocket and a bit sad. So, I chatted to Amanda of Grommity and we shared. She made good sales with her keyrings; prints and sold a painting too!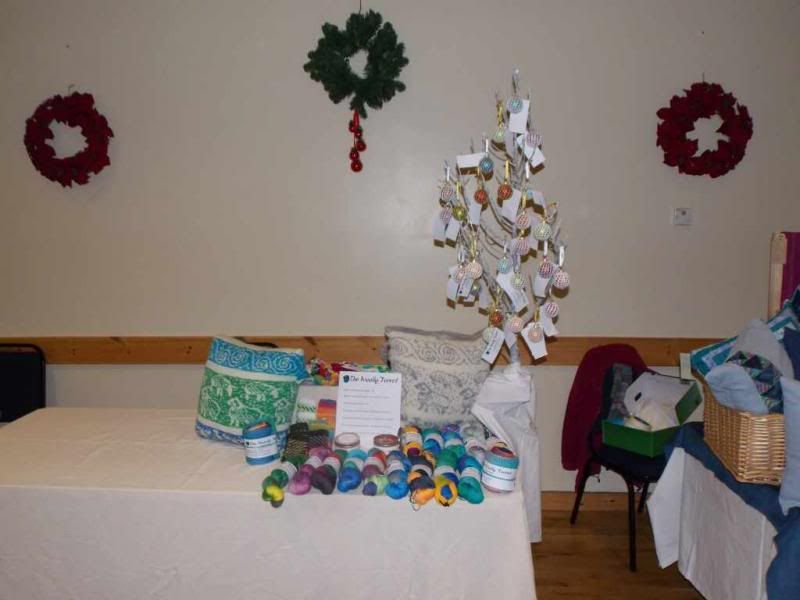 I sold a little over half the baubles; a couple of hair elastics and lots of yarn. Considering I only had sock yarn on sale I was most impressed!
No, the cushions didn't sell; it's not quite sunk into the Public Mind that hand crafted doesn't nescessarily mean "made poorly by hobbyists" so the idea of paying over £40 for a cushion is still a little baulk worthy. Still, that's a bargain when you consider the yarn alone cost £15
What else? Oh, we lost internet for a good portion of the day a couple of weeks back and I was feeling slightly energetic. I have a thing for knitting socks (you might have noticed) but I really cannot stand knitting them from the cuff down; it usually involves picking up gusset stitches and I always end up with huge holes.
But I really like a pattern that has Escher's lizards on it. So I spent about 4 hours crunching numbers; knitting a swatch (a rarity for me!); measuring and working out how to reverse a pattern.
After some utterly daft mistakes I had success!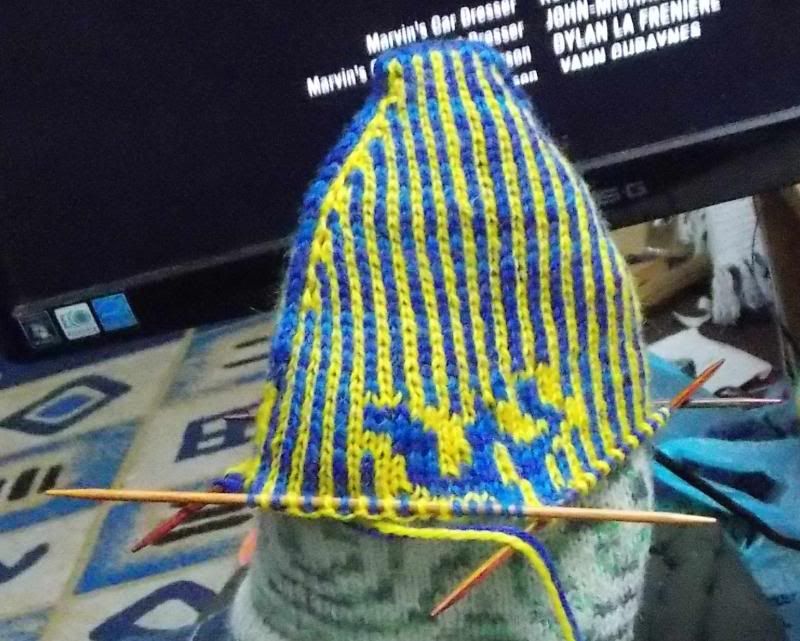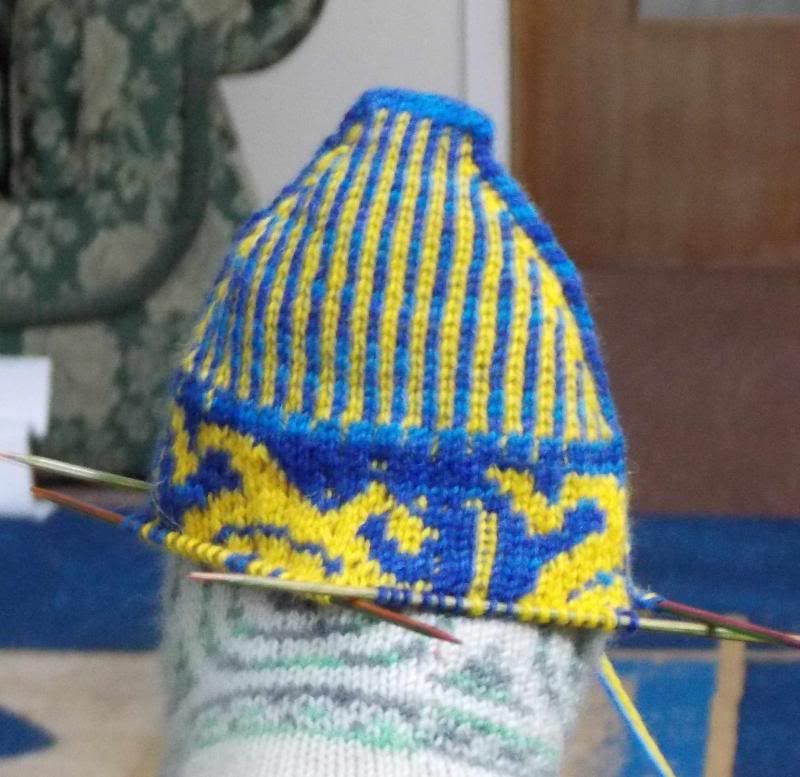 And that is as far as it's gotten because I have been doing Christmas knitting; had a week lost due to cold and been doing more stuff for the shop.
Hmm, considering I didn't think I had much to blog about, this isn't exactly a short post!
Finally, I shall leave you with some socks I knit for an island friend: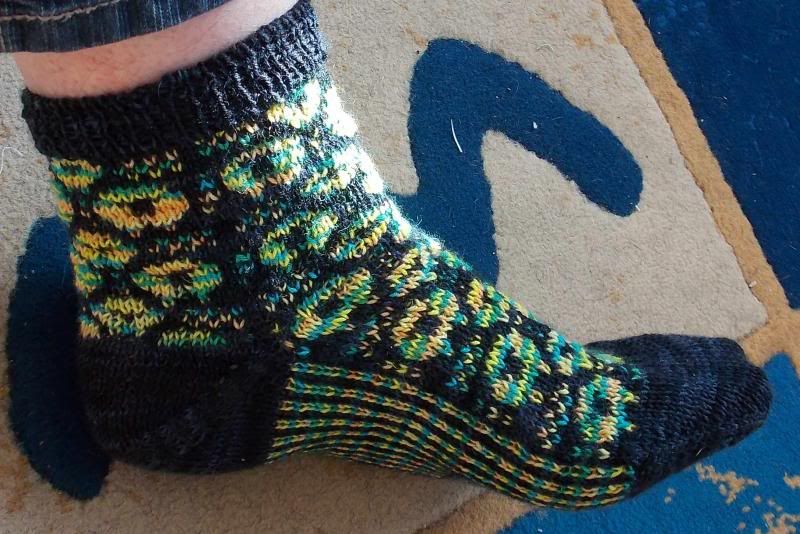 (I did wash them before sending them!)
TTFN