Oops!
Can you tell I've been a tad busy? I had a tutor assignment to do, work to do, a job interview and a whole host of things. Plus the weather was variable at best.
So, May photos.
A goldfinch visited my feeder: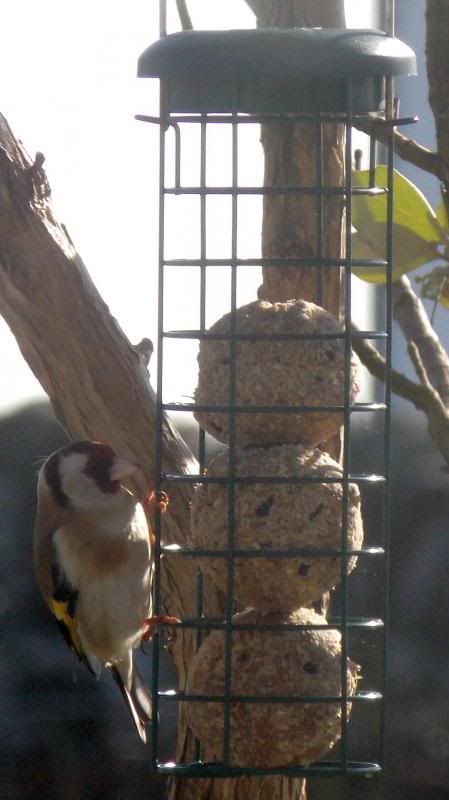 We have swallows nesting in the eaves: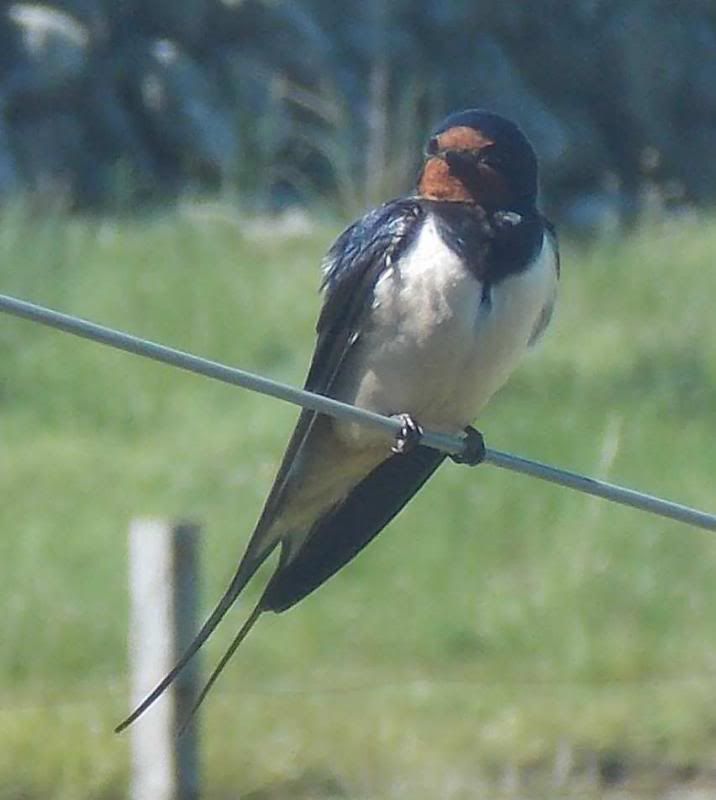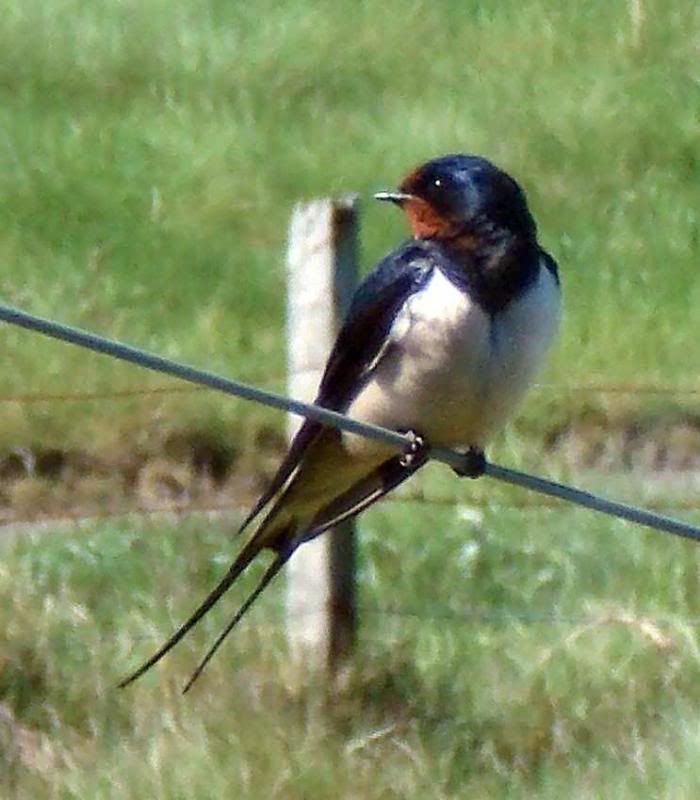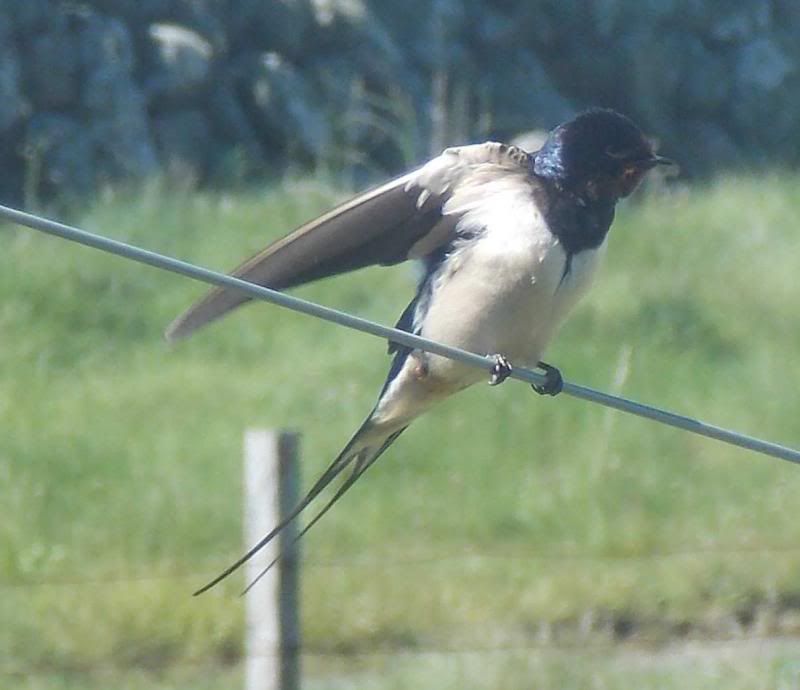 I finished the socks I started knitting in the trike in April: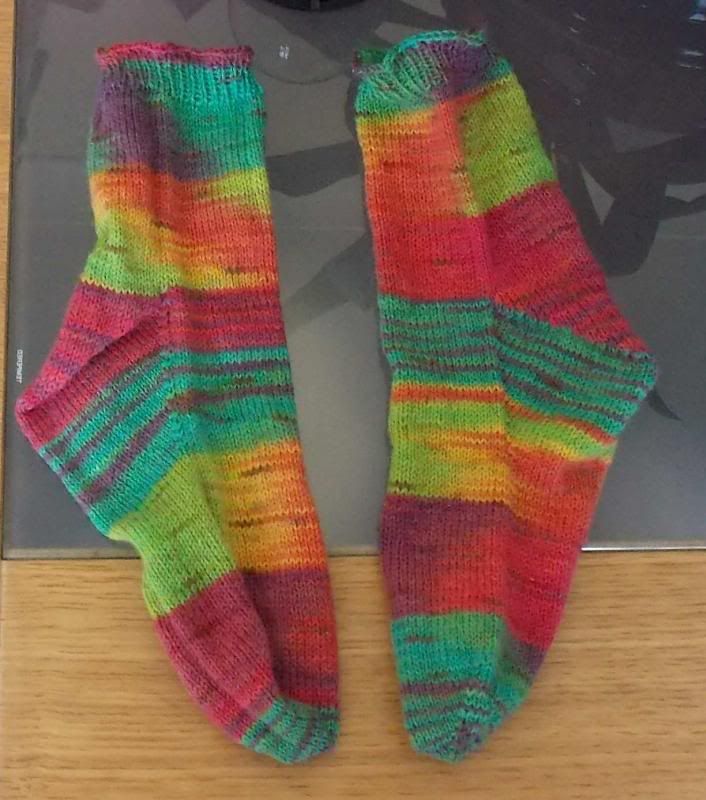 Some "bee socks" for Jo: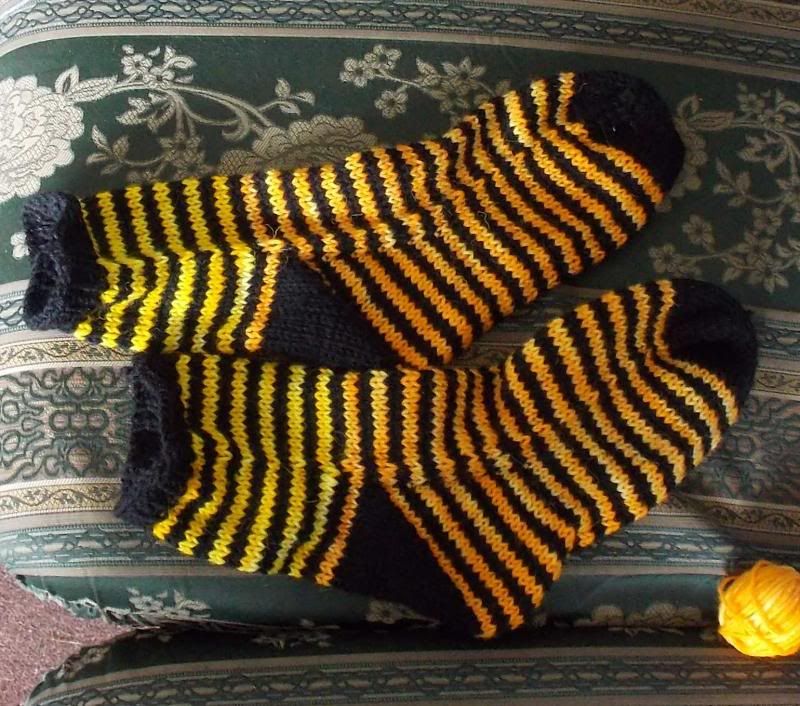 And might have embarassed Madam Doglet: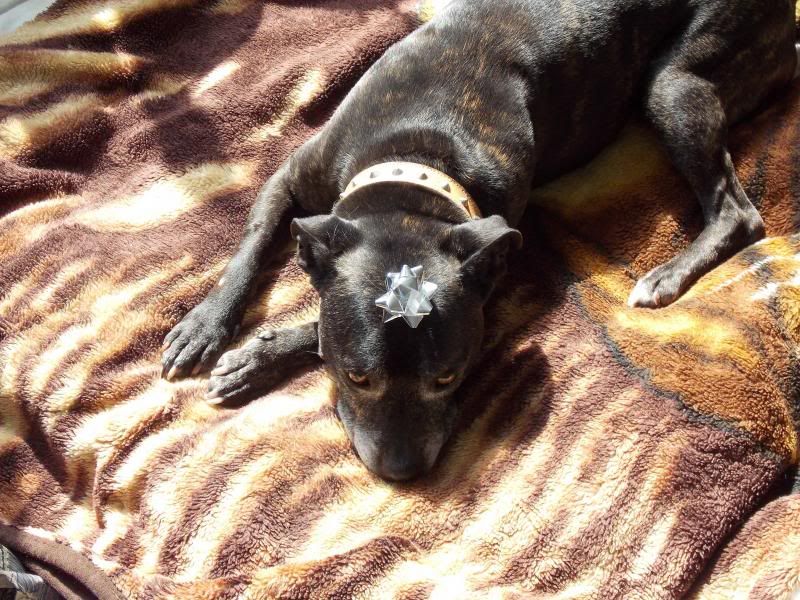 I've been thoroughly enjoying my time in An Iodhlann with Duncan and learning all sorts of snippets. Last Friday I went for a wonder at lunchtime and found Tiny Mussels!
That silver disc is a 5p coin, approx 1cm in diameter.
Currently An Iodhlann is closed while new windows and some maintenance and a good lick of paint are added. Feels very strange to be home on a Friday!
We are having good weather more frequently than bad now. Madam is enjoying the sun, I've mowed the front lawn twice and the back 1.5 times. Really need to do the back again, but that'll be tomorrow (weather permitting).
Anyway, I have more photos to take and more studying to do!
Toodle-oo!