That's me!
Last night I was near harassed in the bathroom. Three different moths chose to come in and play "Da MOON!!!" at the bathroom light.
Even better, I have no idea what type they are. So, let's play "name the moth".
EDIT: With the help of the internet and some pals I have managed to name all but one of the UFO's :)
Contender number one is approximately one inch long and brown all over: (Square spot rustic)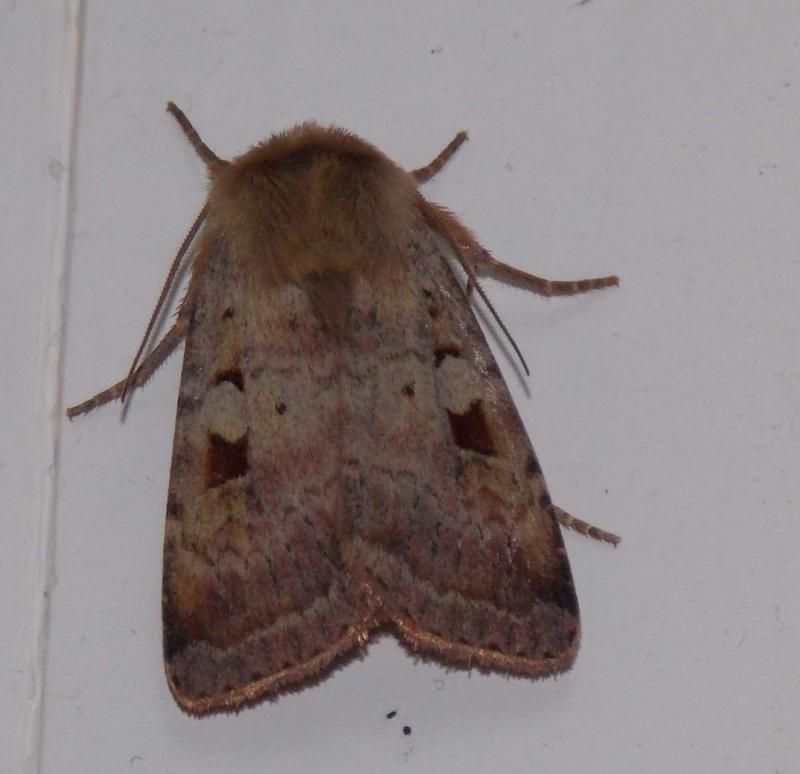 Contender number two is nearly two inches long and sounds like the Twin Otter when it zooms past! (Dark Arches moth)
Contender number three is approx one, to one and a half inches long and has iridescent green patches: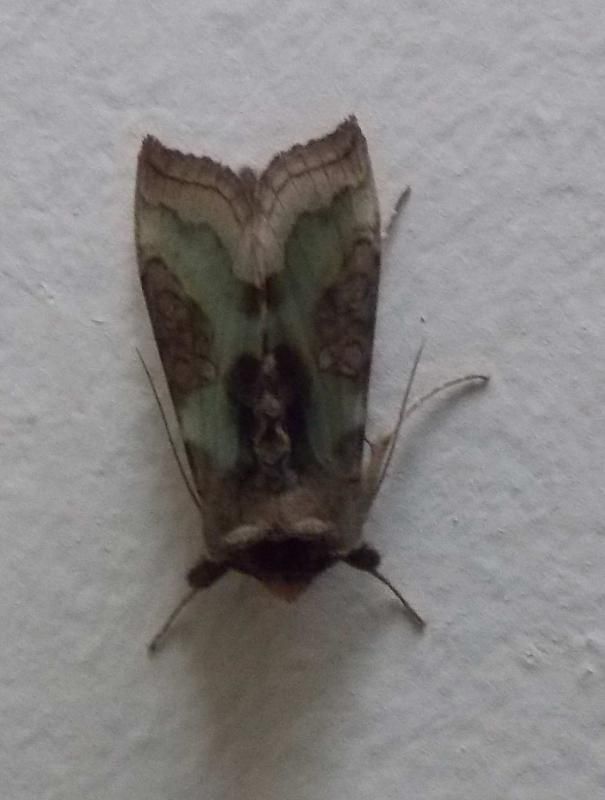 While pegging out the laundry I was greeted by a tiny butterfly, maybe a whole inch long: (Common blue, Female)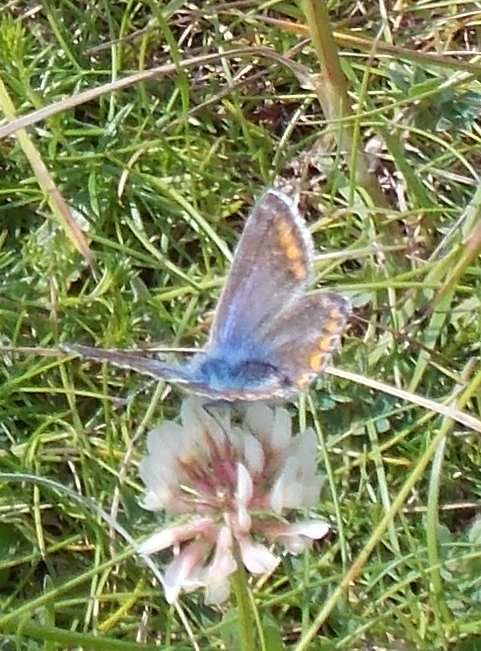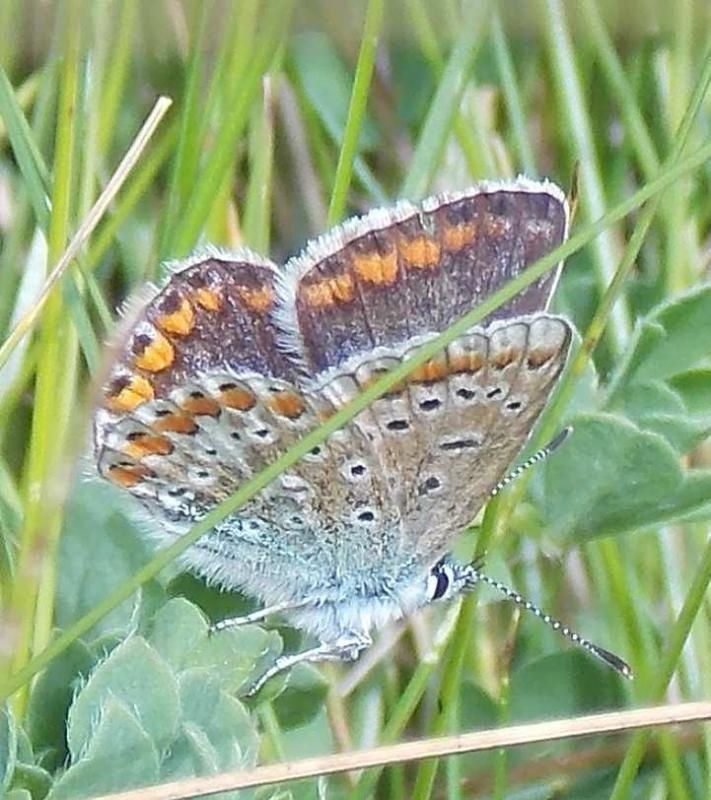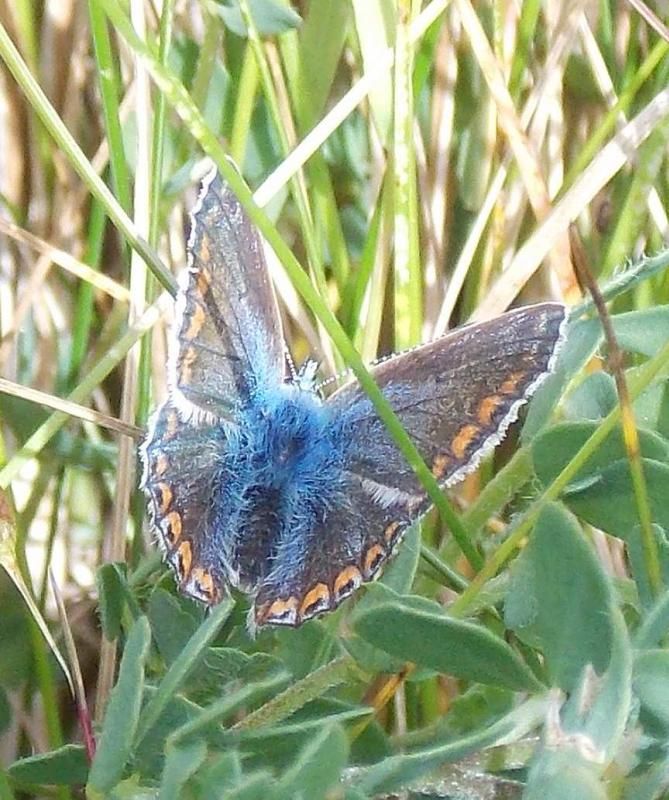 Finally, there was a very very busy little bee zooming among the clover: (Red shanked carder bee)
Speaking of bees, we've had some HUGE ones this year!
This one is in the "medium" range and had to be captured because it simply could not fathom out windows. Or cacti, or plant pots. (white tailed bee)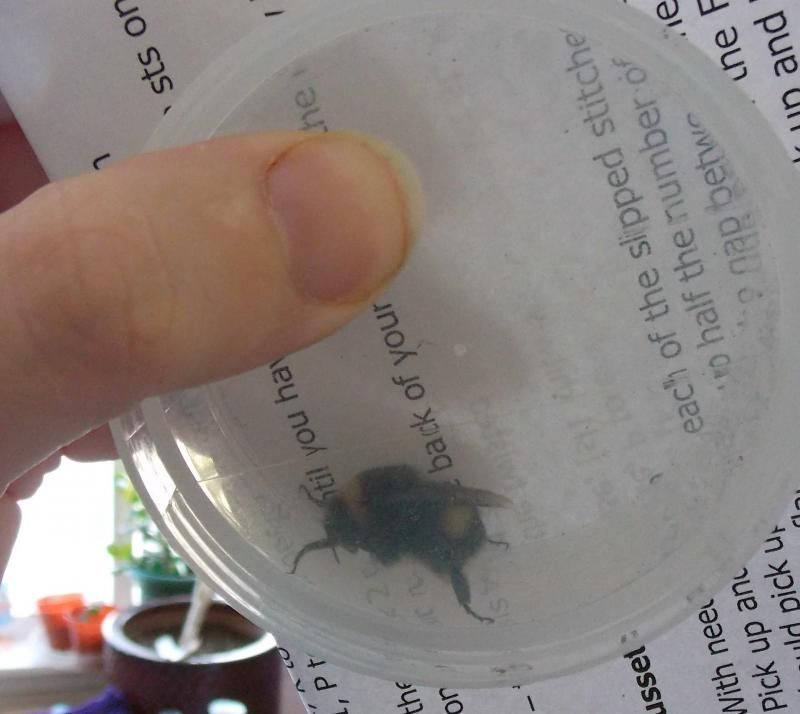 You wouldn't think it would be possible to get so much pretty in such a small space! Another reason I love Tiree.
TTFN and thank you to anyone who can help with my identifications.