I've been fishing! Since my parents came over and we discovered how easy it was to fish off the ferry pier I have been bitten by the fishing bug. Fortunately I have friends down the road with the same "illness" and so we go fishing once a week (weather permitting).
I've caught a fair few mackerel including a couple of 1lb'ers. I've also pretty much broken my reel. It's the bit that holds the line, and the handle is one that can be changed round depending if you're right or left handed. Great idea except that the pin that holds the handle on popped out and the handle is made of a soft plastic. Reeling in fish and general wear and tear has meant that the handle no longer sits as neatly as it should to its axle and so it breaks my split-pins and pops off regularly. Dad's sending up a new reel to try and if I like it Jo can buy me one for Christmas.
I also caught a pollack!

Didn't initially know what it was but a bit of Googling and checking with folk confirmed pollack. Our freezer is getting a nice stock of fish for the winter now, even with me having devoured three fish after grilling them.
It's lovely standing on the pier in the sun and just letting the world go by while you cast, reel in, cast, reel in, repeat. I've seen a shoal of fins as common dolphins came up to surface. I've seen cormorants diving and I've seen seals and razorbills.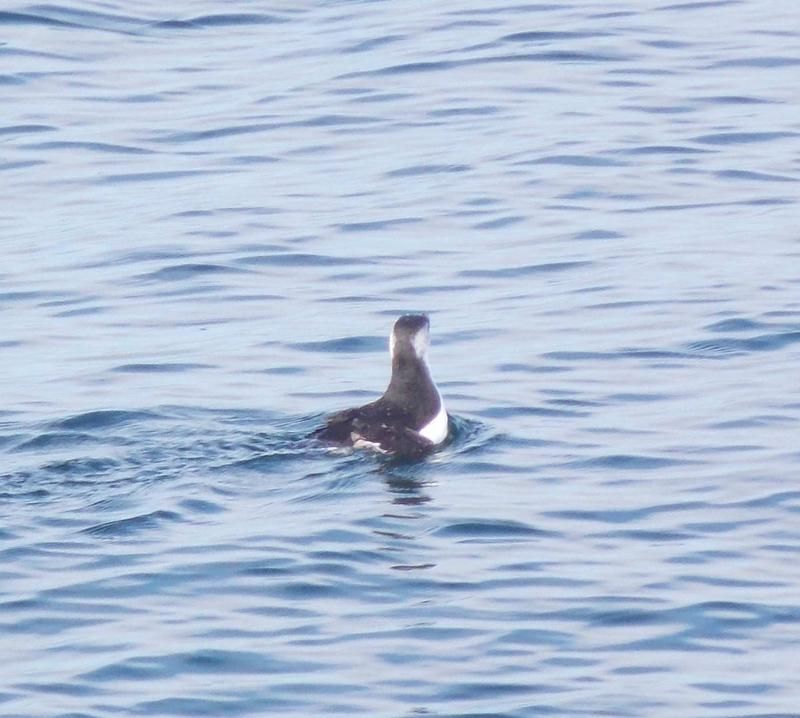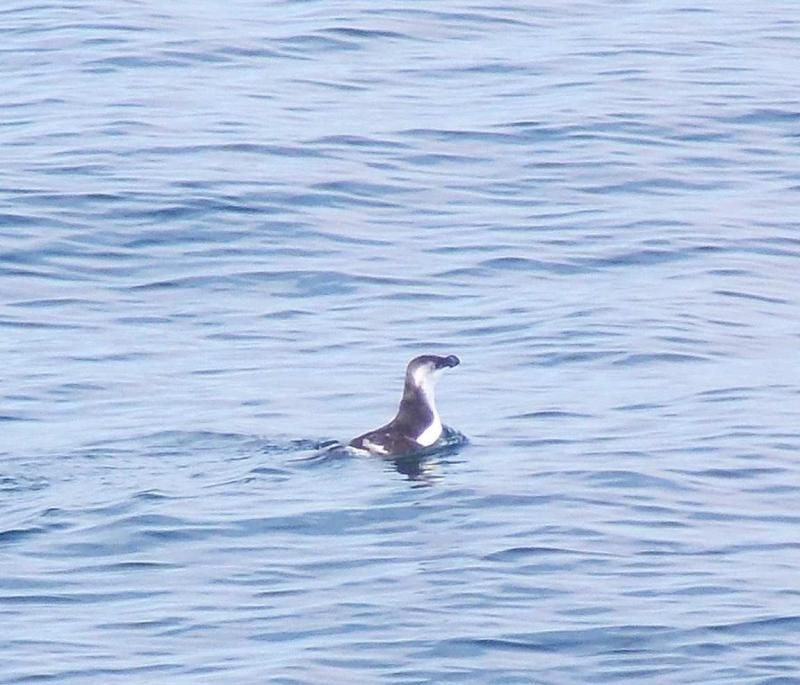 These are adults in their winter plumage, hence the white bits at the side of the head/neck.
The razorbills were great for knowing where to cast! You could see the sprats going frantic as the birds dived so I'd cast about 20 feet to the side of them and get mackerel!
I've finished a mystery knitalong afghan.
48 squares, each 8" square.
It went in the wash with other knits and then got a good sunning on the line: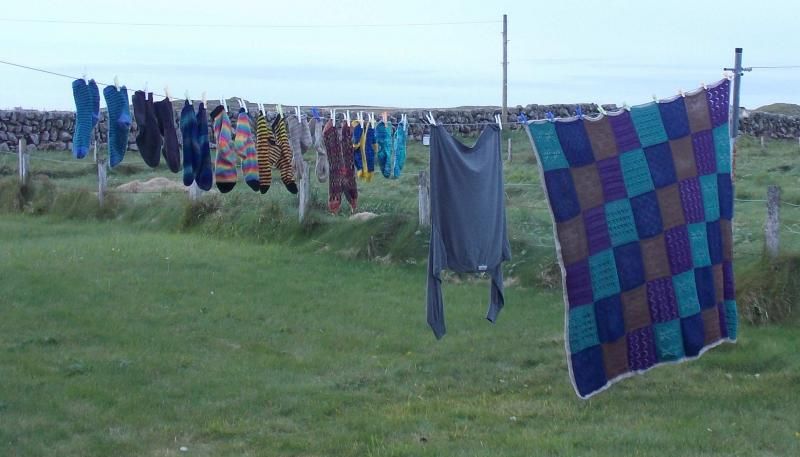 The yarn is mostly acrylic and can be washed on a normal wash, but it makes up a load nicely.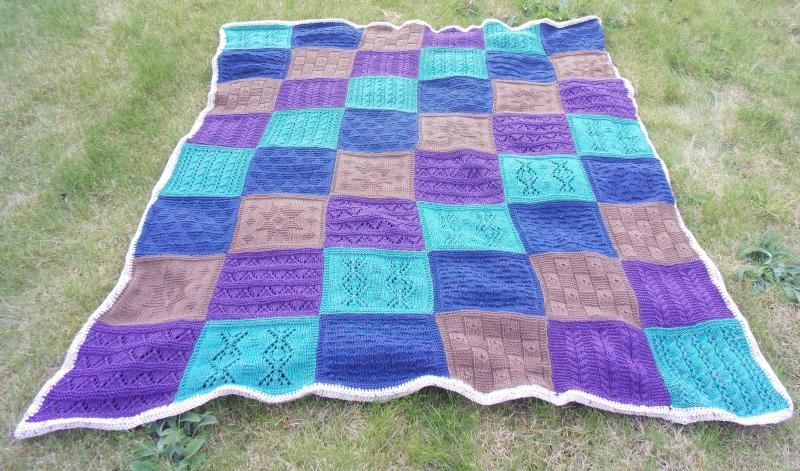 The pattern called for about 5m of cabled edging that you then sewed on. After 1.5m I realised I wasn't going to finish it that way so I did two rounds of treble crochet and it finished nicely.
There's a Kaffe Fasset inspired one started in October and I'm going to do it for a friend. The yarn arrived last week and it's now all in my knitting basket awaiting clue one!

The recommended yarn would have been nearly £200 and I had heard from people who used it for the last knitalong that the colours bleed and while it is pure wool it's not really worth the price. So I chose the turquoise colourway and substituted in more affordable yarns. I think I did okay considering I had to use internet sites and rely on photos of colours rather than go to a shop.
I've been finishing projects in anticipation of this blanket. Just have the edging on a lace stole to finish and keep me occupied until 1st October.
That's about it for now. Autumn is definitely here, Winter's not far off, but we are doing better than last year so I'm not complaining.
TTFN