I've spent most of the day browsin t'internet, replying to people on Ravelry and generally faffing. The fantastic weather has broken to leave us with "meh" weather, cloudy skies, a breeze but not cold.
Due to our camera hating poor light and my tardiness I can't take a decent photo of today's progress, so here's an unshared photo of a tern I knit...
There's a display happening on Mull involving loads of hand knit terns being attached to the pier then going on display in Edinburgh I believe, I'll share better when I find the page with info...I know where it is, but it's not within reach. I did adjust its beak so it wasn't quite so snooty before I left it at the resource centre with a pal...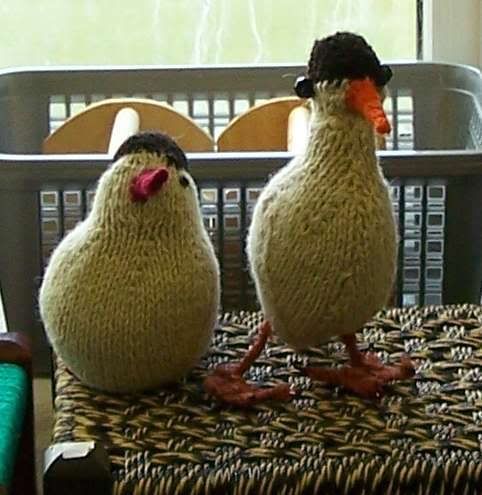 (mine does have feet, but his are tucked under)
I admit, I felt a bit sorry to be letting it go, but I have enough wool to knit another when my hands will agree to the tight guage.
Anyhoo, back to my knitting!