In an attempt to achieve regularity on a blog I have decided to try the Project 365 idea. Basically, take at least one photo each day and post it somewhere.
I'm aiming for a photo that summarises the main activity of the day...today was baking...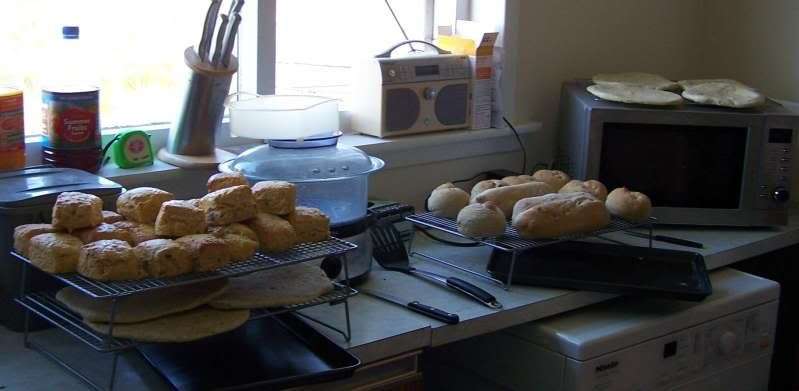 Who knew that having 10 eggs that needed using up would lead to a pile of cheese and onion scones, another pile of naan breads and some plain bread too.