Apologies to all those on the mainland, we have stolen the Spring sun. It does keep trying to snow up here, but the island takes one look at it and laughs. It has been bitterly cold though and we did have gales last week.
Oh, and we have a new way of measuring the strength of the wind: clothing. Jo came to see me this morning waving his collar at me and saying something about drying the clothes in strong winds. I couldn't see the problem, until he pointed out that it was a button down collar. Yep, the wind had ripped the buttons clean off (thread and all). Only the buttonholes on the collar and two tiny holes in the shirt confirmed their previous existence.
On the plus side, it's been great weather for laundry and there's the added bonus of gorgeously soft clothes and bedding.
The
Isle of Tiree Facebook page
shared this amazing image today:
Yep, so sunny we need sunglasses.
Madam Doglet has been sunbathing this week, not that you'd think she appreciates it:
"Hmph"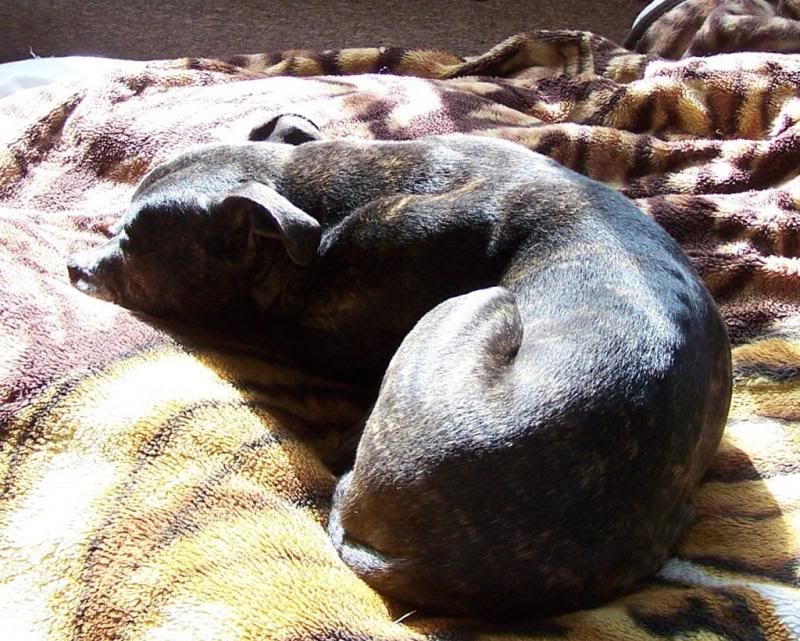 "I'm not looking at you"
"le sigh"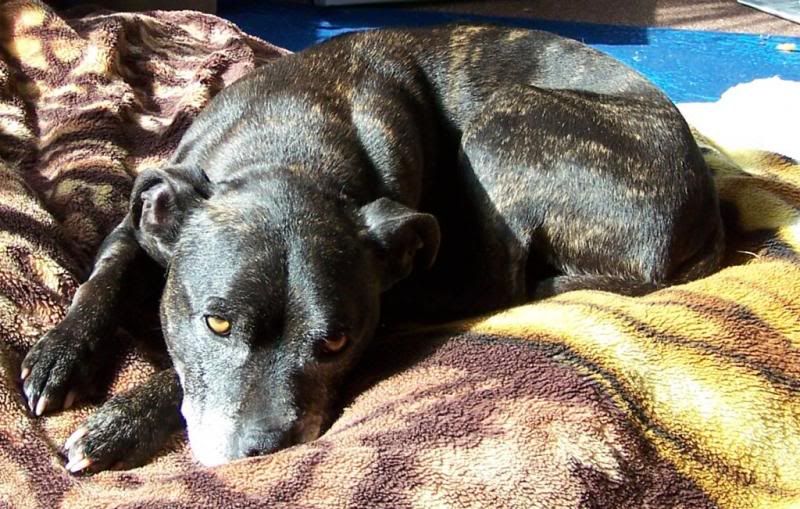 There's just no pleasing grumpy old women ;)
The Wednesday crafters started a new class today, one of our members has dared to try and teach us to smock. "Smocking Baubles" is now my favourite exclamation; it's completely polite yet satisfying to shout. I'm keeping that for Wednesdays though, far too many things to do by dates.
So, I must run off and do!