Alright, I'm a day early; but this weekend's photo competition was "Spring" and what better than spring lambs? This little gathering are actually 1 week+ old and were being moved off to new grazing so the owner could walk along without tripping over them ;)
They were very laid back sheep with their lambs and I was kindly allowed to go closer and get some better shots.
Alas, lambs are rather camera-shy.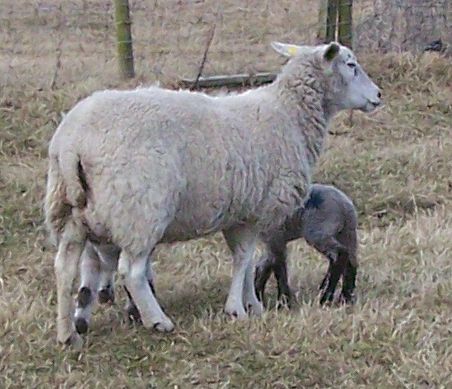 Today is gloriously sunny but very cold. The Easterly wind (think I got that right; it's coming from the East anyway EDIT: sorry, SOUTHERLY wind. Serves me right for not checking) is flippin' cold, but the views are worth wrapping up for. Ben Hough was getting some sun on its lower slopes: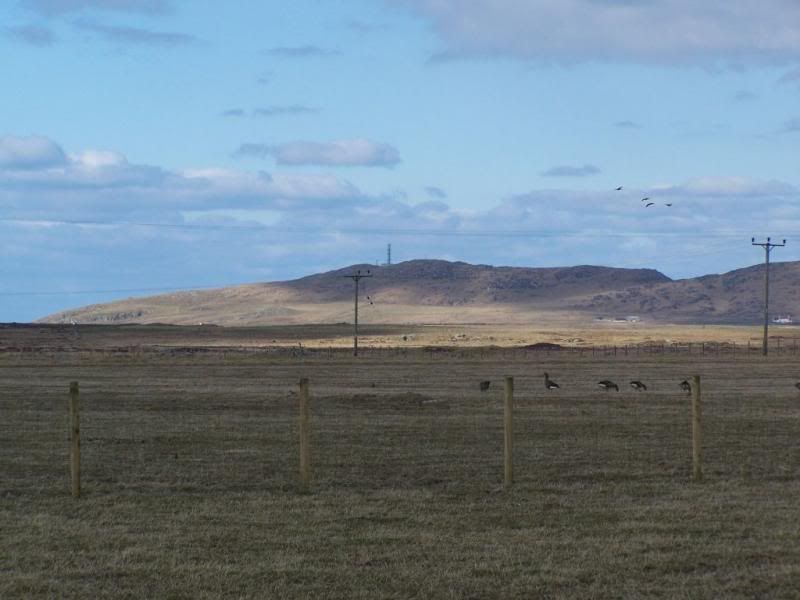 Crossapol bay;
almost
looks good enough for a swim.


Across the sea to...erm...Mull!
My mental map of the island and where things are in relation to each other is improving; but where the island is in relation to that view, not so much.
Alan (he who plans to walk around Wales) has kindly loaned me an old iPhone to play about with the Tiree Mobile App. I'm also doing my own bit for it, but that's a secret for now (mainly because I might make a right mess of it!) But I can tell you that the coming months will hopefully see some photos from further afield!
Happy Easter weekend to all. I need to go feed the dog before she tells me off for being late again.
Oh, and don't forget Brits; the clocks go forward tonight! So 2 am will be skipped and go straight to 3am. Jo's going to the dawn service tomorrow, what a rotten time to move the clocks.