Saturday and Monday saw Heylipol church getting wired for sound. Peter, Nicola, Jo and myself spent a total of 10 hours fitting two giant subwoofers; four speakers; and a mixing desk. There's a device for adding a delay between the front and back speakers but that's causing trouble so is currently not in the system.
There was a lot of driving back and forth (thanks Peter and Nicola!) due to forgetting such and such tool or adaptor or not having x or having lunch! I think the trickiest part was working out cable lays; fathoming the shortest and easiest route for 2-core cable and which bits of carpet needed lifting. The most physically demanding part was the mounting of the speaker brackets, very kindly done by Peter who has no problem being up a ladder with a drill or a 2kg speaker in one hand.
Speaker mount 1 up:
Speaker mount 2 with speaker (I ended up removing that excess cable)

The 'old' system is someone's amp and speaker set: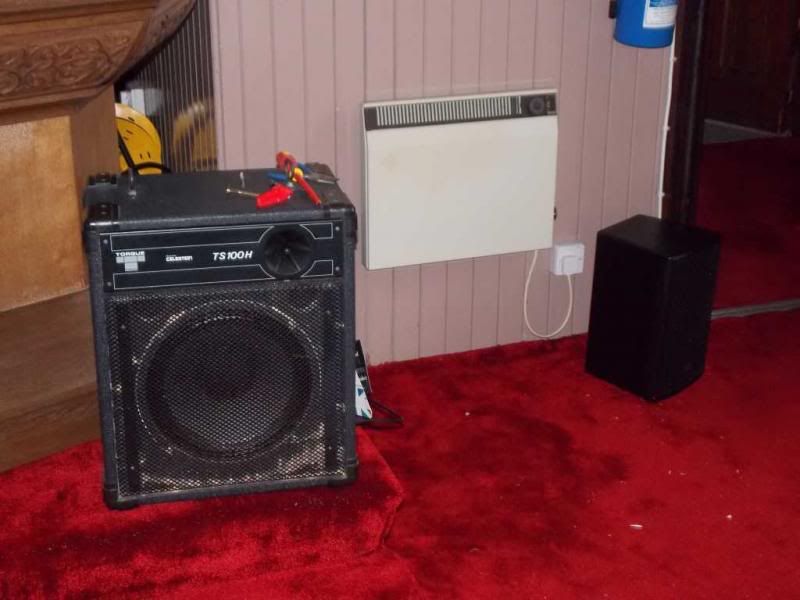 Our 'new' system speakers are smaller than those:
Although the 'woofers' are just a tad larger:
and there's two of them: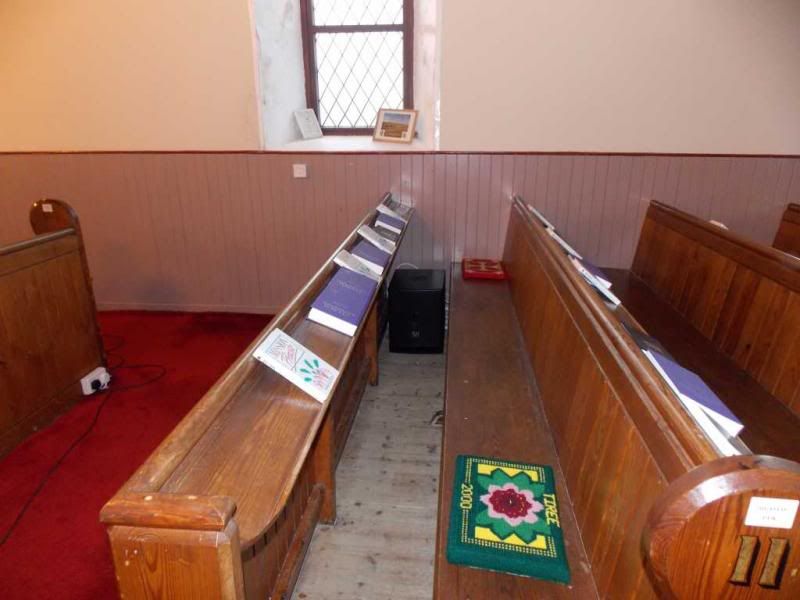 Saturday was just a little foggy: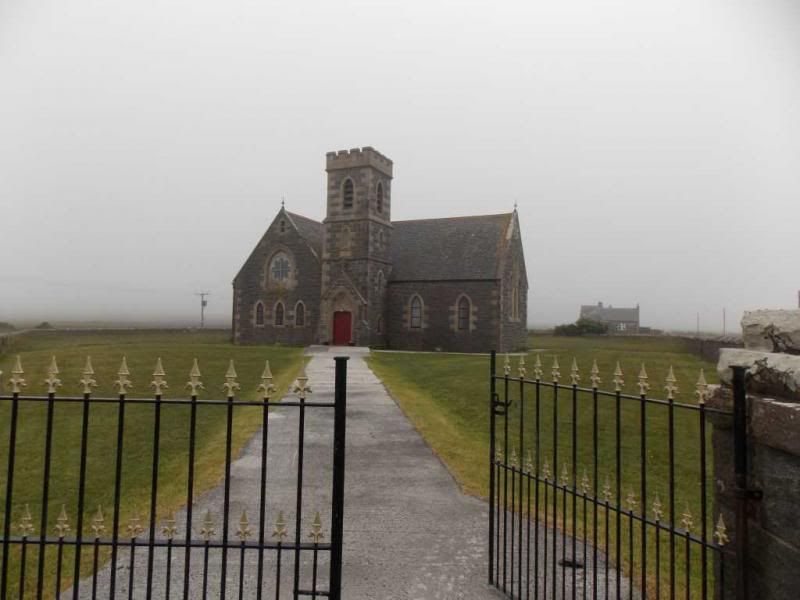 Heylipol became very small feeling: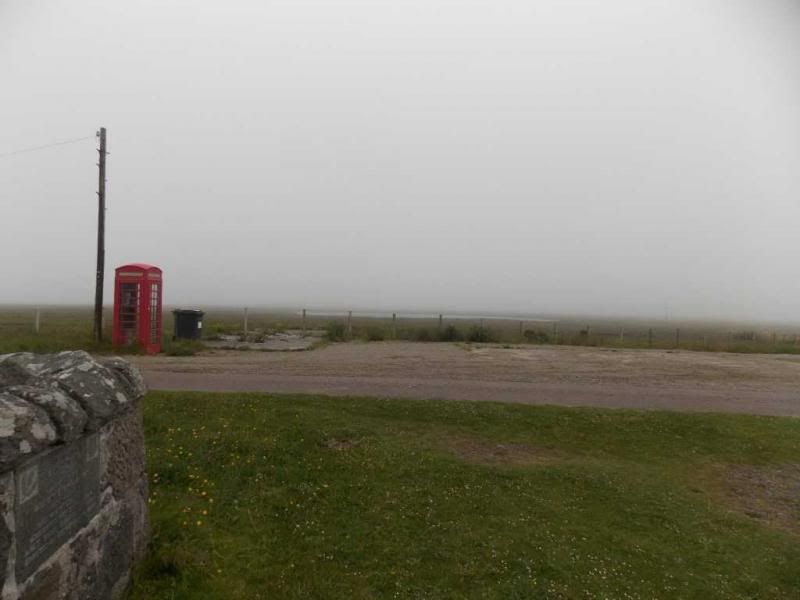 Even a tad 'Wuthering heights'
Madam was NOT impressed: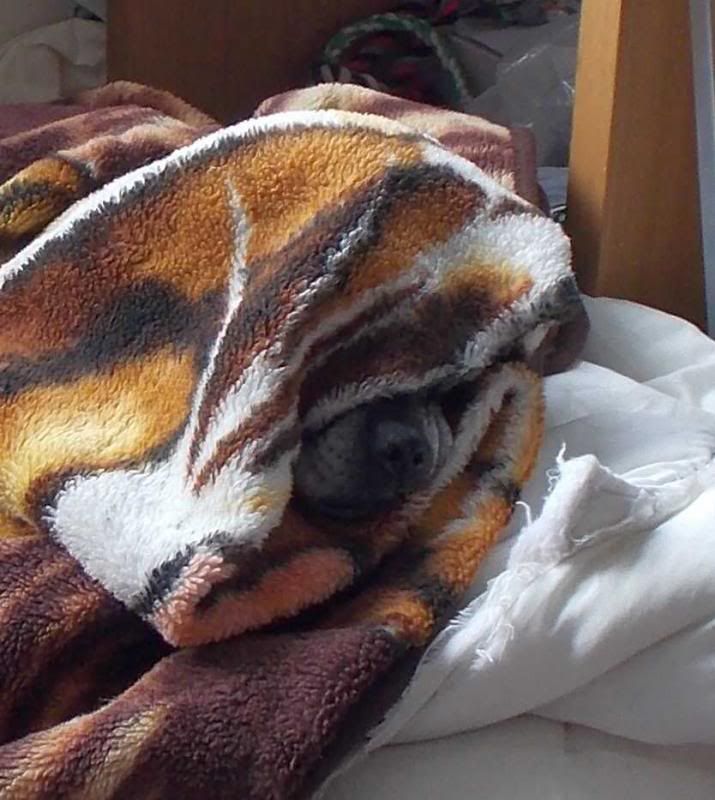 Although we did see a redshank on the way to the church one time, it was very obliging for my camera:
Saturday also saw the arrival of this ginormous box!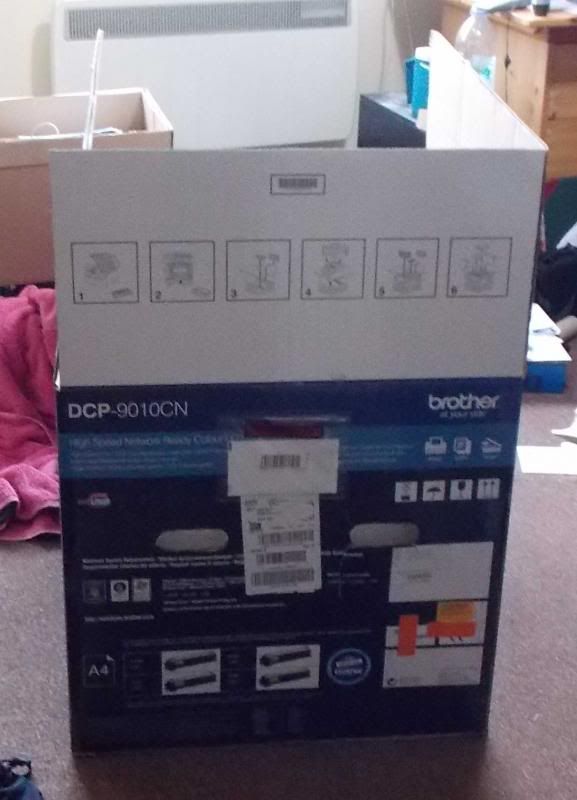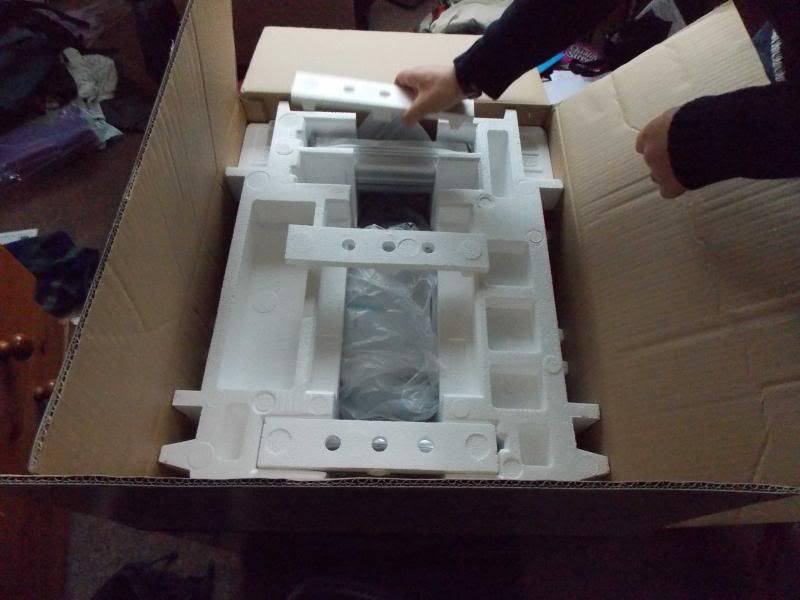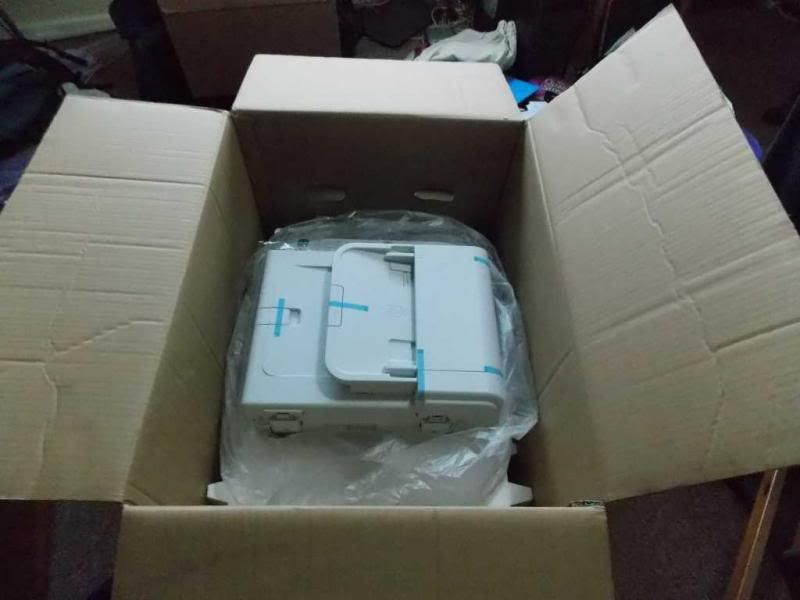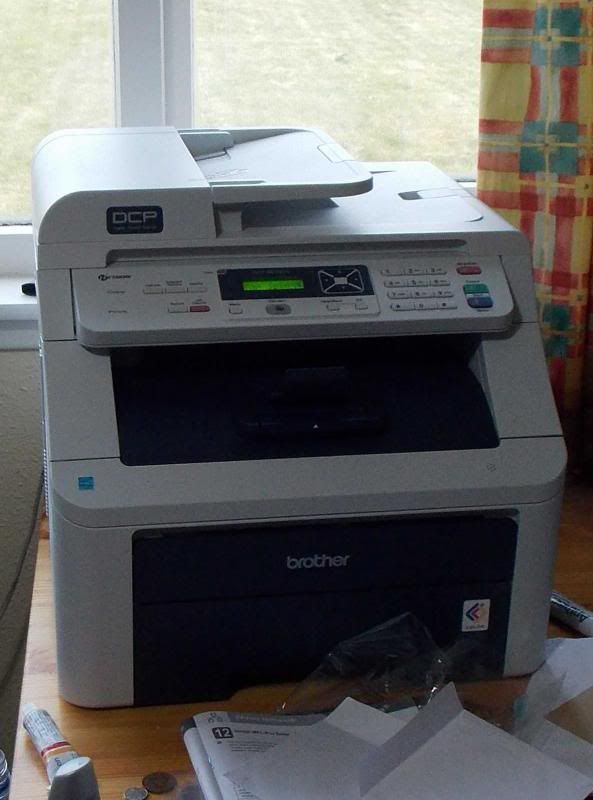 Our current laserjet is dying a death and it actually worked out cheaper to buy this new printer/scanner that's also a laserjet than to replace the consumables in the current one. Daft or what? It's quite the snazzy piece of kit; you can scan to any PC on the network that has the software installed. Very handy for making a copy of a knitting pattern so I can add notes and highlights!
Monday was nicer; sunshine and a light breeze (Tiree standard).
We spent 2 more hours finishing mounting speakers and checking things worked, Henry the hoover was very good at cleaning up after us messy humans:
Then it was off to the Co for something nice for lunch and a few other bits. Where I saw a dragonfly, well, I just had to get a photo!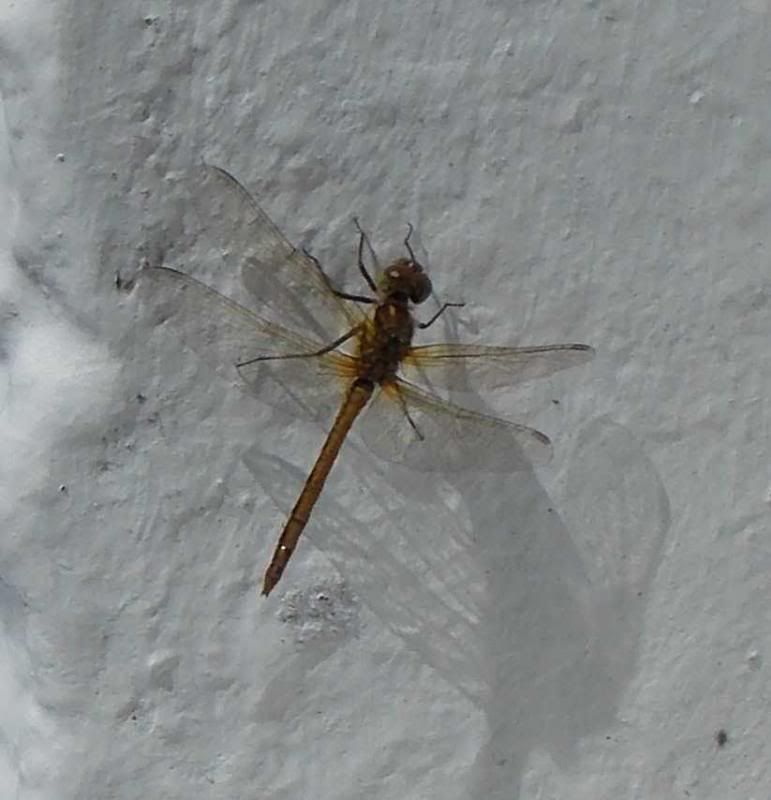 Elspeth, the island minister was on holiday so Peter and Nicola were dog-sitting her dog, Ben. While they went off to do some bits and bobs Jo and I took Ben for a walk. He's younger than Madam Doglet, but not quite as spry and was not happy when we decided to hop across the stones on the beach by Ruadh cottages. He did have a paddle in a pond though: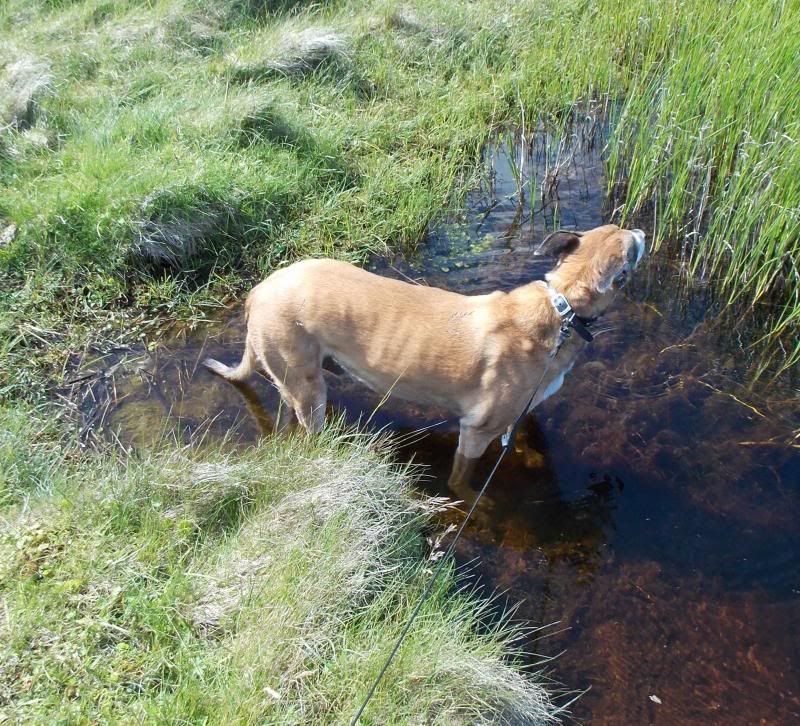 We did see more of Tiree's pretty flowers: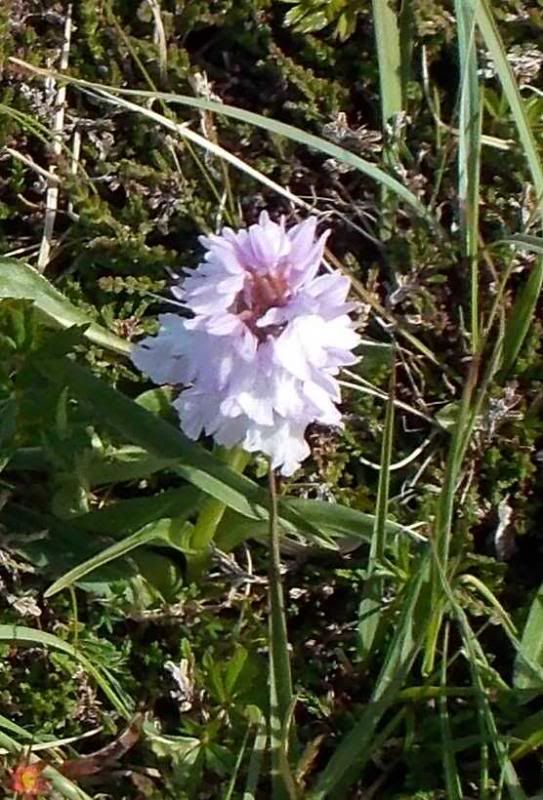 So, the church is now wired. Total time taken (including driving back and forth): 10 hours. Total waste: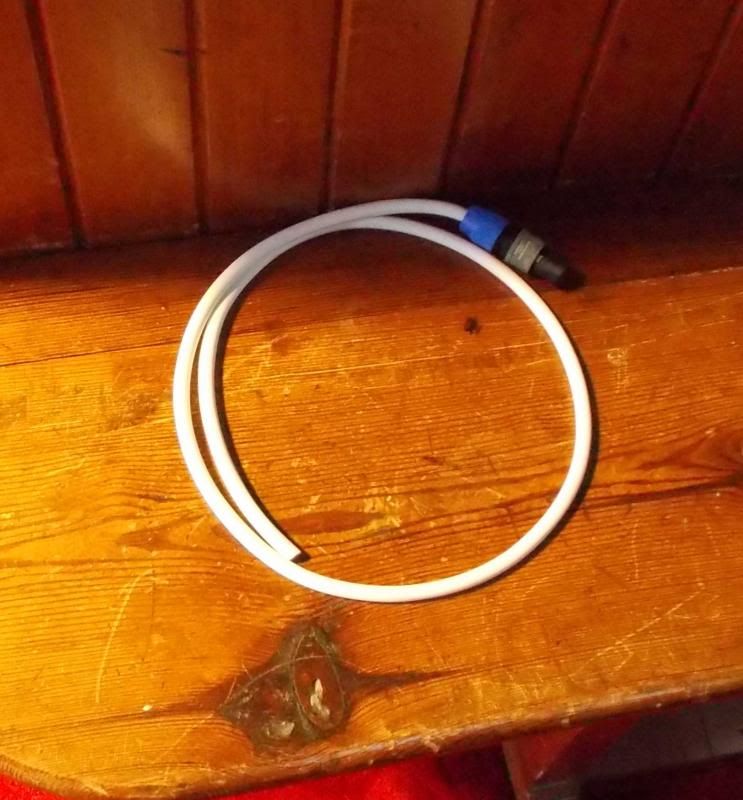 1m of speaker cable and a connector. This was due to a last minute relocation of said speaker.
Not bad. Now I'm going to go check something on the delay device. It's called a 'feedback destroyer', right now I'm thinking of it more as a 'sanity destroyer'.
TTFN