Yesterday saw the most amazingly thick fog I've seen for yonks.
This view usually has a golfball in the background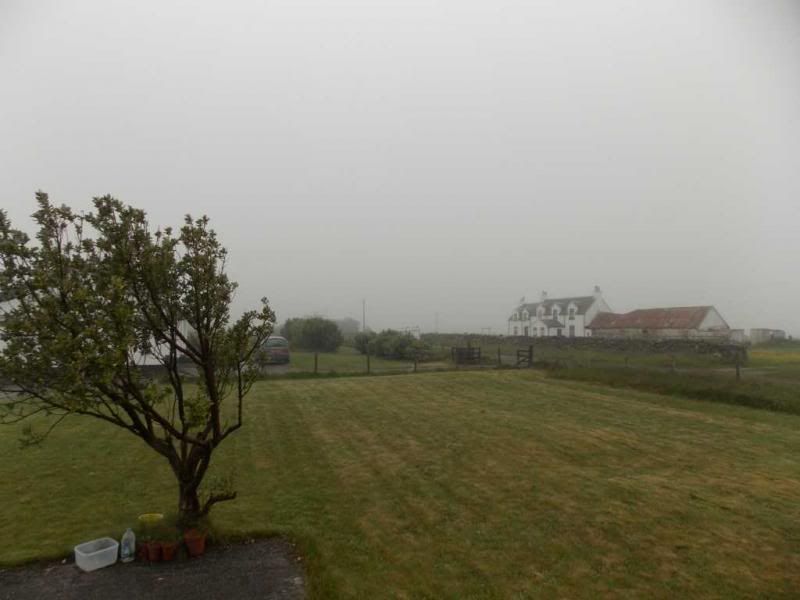 And this view usually has an airport!
That was the morning. There was a brief, approx 1hr window of sun and then it came back even thicker!
Golfball? We can just about see the next house down the road.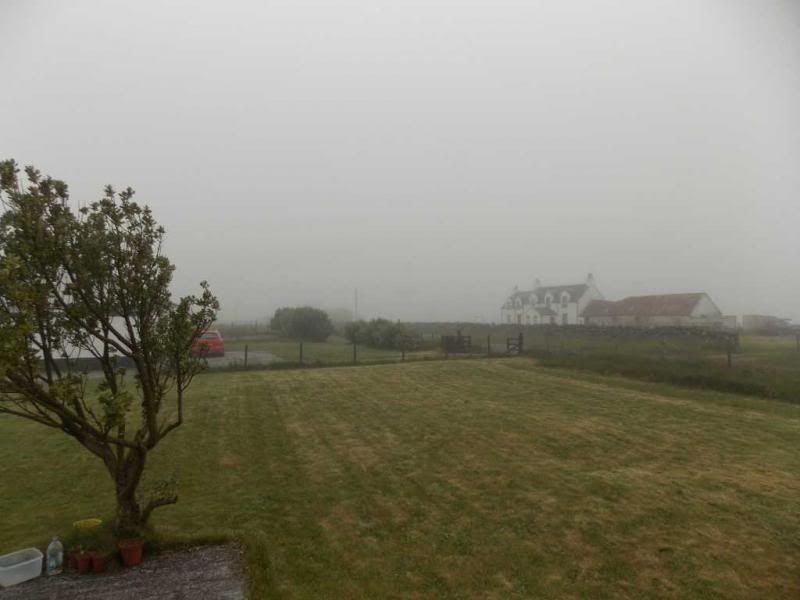 Airport? Can barely see the shared grazing between us and the airport.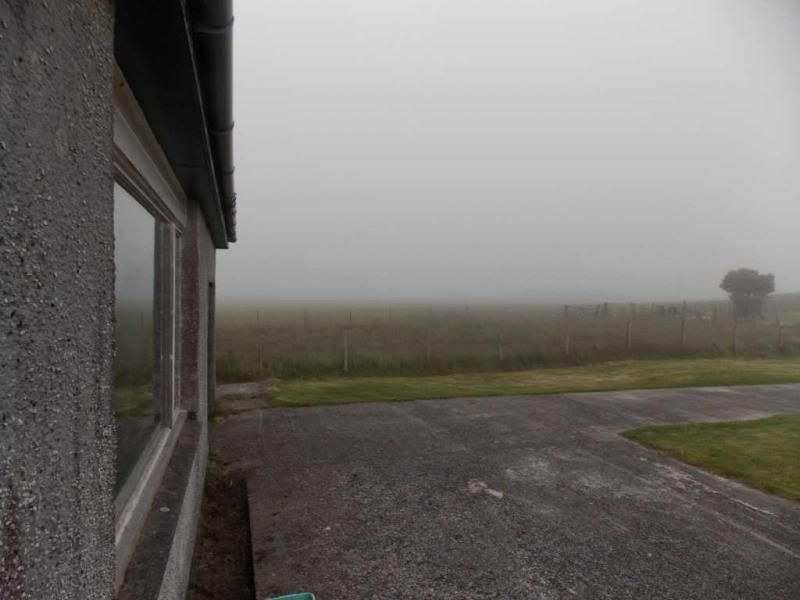 Funnily enough, the plane didn't get in. That meant we got the Saab today to cope with the volume of folk and post that was delayed. Thank goodness it did get in, don't think we'd be able to land a 747 easily on our little runway.
In other news, after much chatting with friends on the island I have started
Tiree Photographic
a currently online group for all Tirisdeach (Tiree folk) to try their hand at photography and share their knowledge. It will be getting an 'official' opening in the newsletter on the 19th July, but I'm already spreading the word to those I know and we already have our first challenge. It does require people to join LiveJournal, but that is because I'm hoping to attract all ages and need to be able to control the language in case of emergency. Hopefully that will never happen, but better safe than sorry.
That's about it really. I've gotten the lawn mowed again and made more progress on the front flowerbed, but now the weather's gone wet so I'm having a rest and catching up on my knitting backlog.
TTFN