We have sunshine. Proper, sunny sunshine. You may throw things at your screen if you wish; they won't hit us.
Today I took the camera with me while I went out for bits and bobs.
A lovely view from the surgery with monument on the left.
The golfball basking in the sun: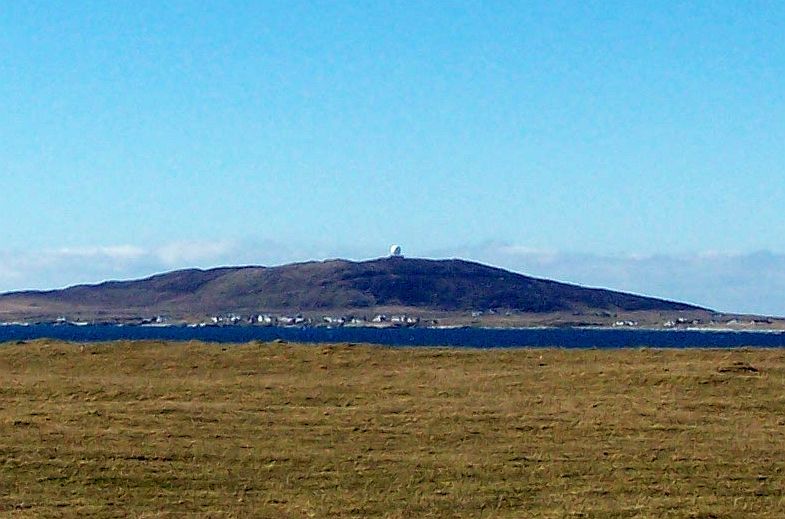 Sheep on Tiree, snowy hills on Mull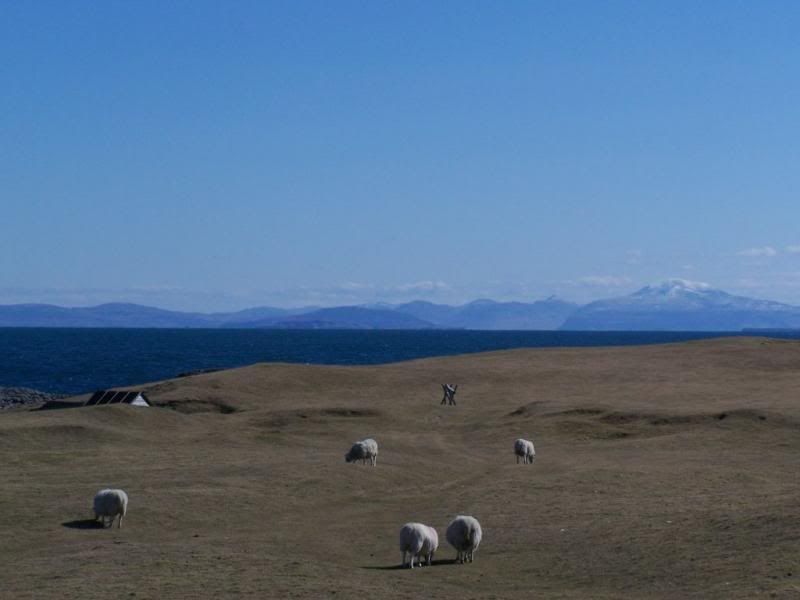 Snowy peaks, brrrr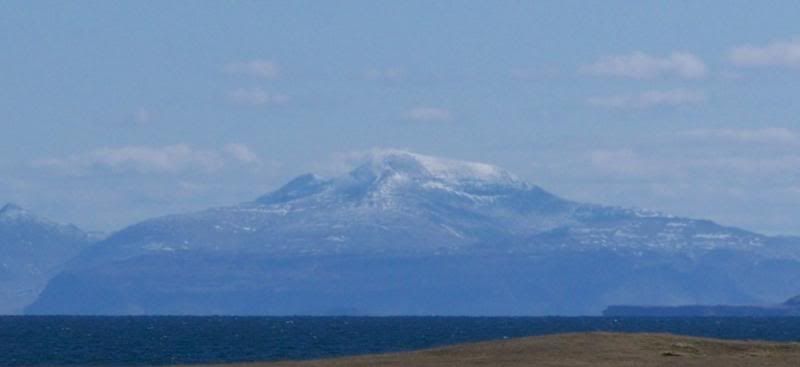 So, what about the GPS? Well, I have volunteered to go around the island with a GPS and the camera to get photos for the Mobile App (Aka Frasan which is Gaelic for little seeds I believe).
Whilst in Scarinish I was reminded of this wreck, so I nabbed a quick photo more as a reminder I need to spend a day down there exploring.

I have been very kindly loaned a Garmin GPS (I'm still working through the manual!) and an iPhone so I can map photos to coordinates. The Garmin is courtesy of my fantastic Dad and so it had a bit of a trek:
It was switched off during transit so it thinks it went in a straight line. Would be quite interesting if it had been left on but there are rules about that.
It also struggles when it goes indoors: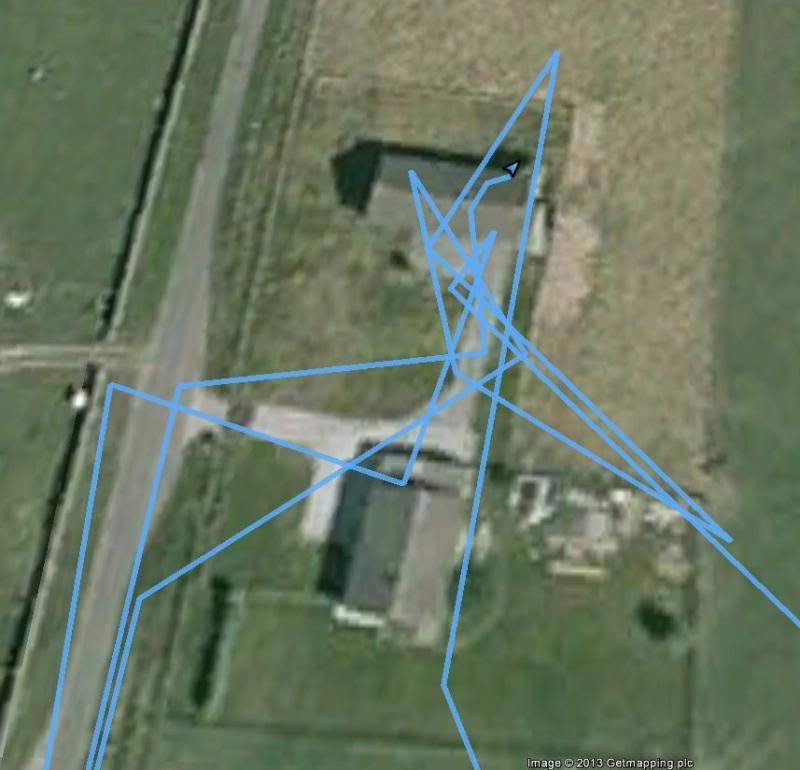 But, it works, and it's accurate enough for my purposes. So this summer I shall be calling on folk who've said "I must take you to..." and saying "How about today?" But first I plan to see if I can pop into An Iodhlann (got the spelling right first time, woo!) and chat to folk, don't want to tread on any toes! I also need to put together my kit so it's all in one place rather than spread around the living room.
That's it for now. Madam Doglet is cooking herself, it's warm enough to have the window open a bit (fresh air at last!) and I may even be able to persuade her into a walk later.
TTFN
P.S. Apologies to those who have tried to comment and not been able to; I had it set to Blogger members only. That's changed now, but be warned: I get emails of all comments; so no nasties!