So, photos and things since Wednesday...
Wednesday I had both doors and all the windows open, airing the house and enjoying the sounds of rural life.
Now, our house has a main corridor, all the room come off it, bees are apparently a bit dense. Instead of flying in the back door, following the corridor and out the open front door, they fly in the back door, follow the corridor then veer left and splat into the living room window.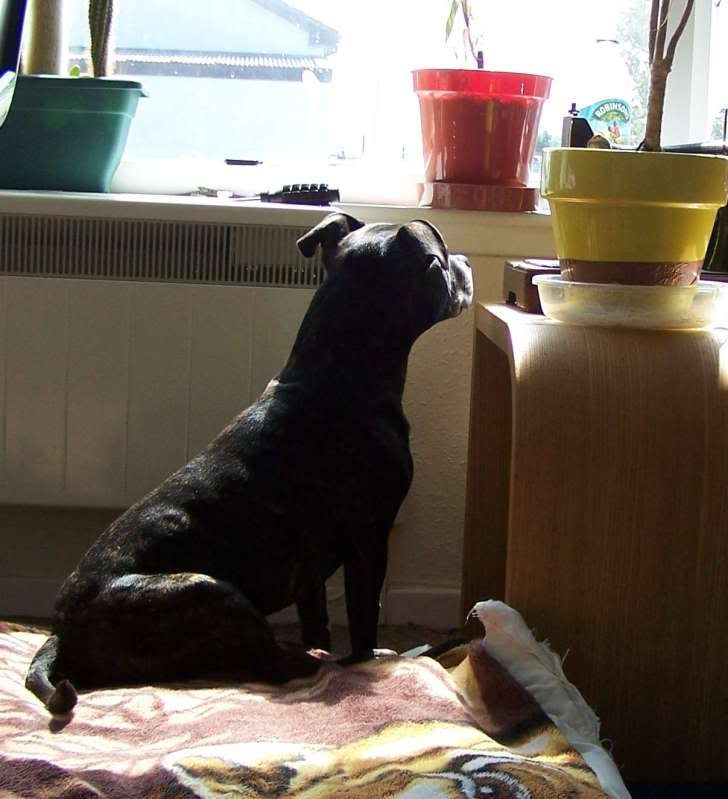 Bee 1: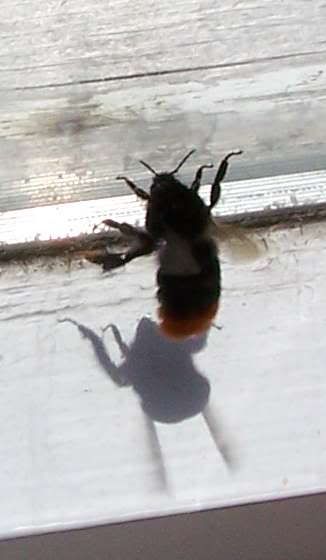 Bee 2: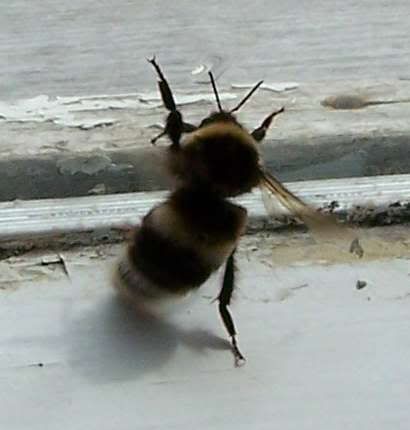 Both bees were very polite and allowed themselves to be shown the open window to freedom. Goodness knows why they veered, perhaps the airflow just sent them that way. However they did it, Madam was intrigued.
Thursday was a lazy day.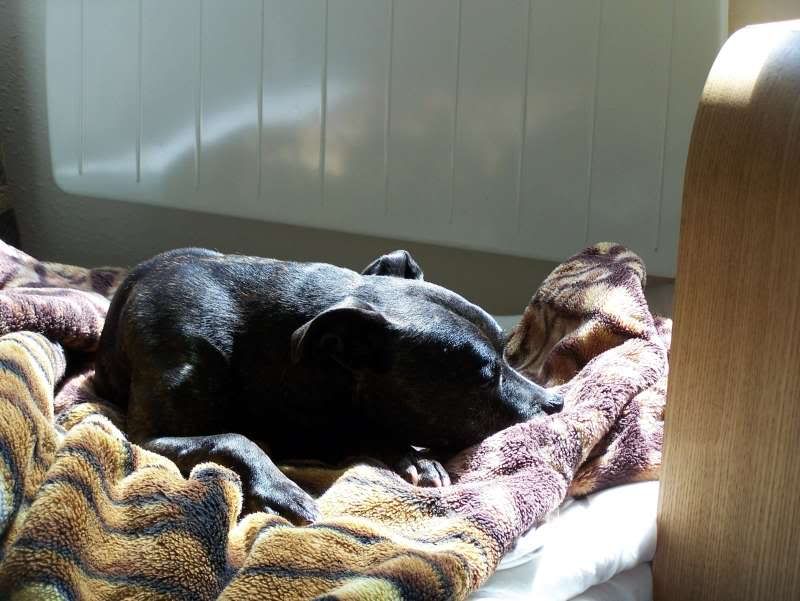 Madam and I spent the day lounging, her with her sun which now stays on her bed all day, and me with my Kindle on the sofa. I admit to being bored out of my skull (sorry Dad, the B word!), but when you aren't allowed to use your arm or hand for a whole day there's only so much time reading distracts. We did take a brief trot to Skinners for more birdseed though.
Friday was a busy afternoon. I trotted down to the Resource Centre and enjoyed lovely company while I rewound some balls of leftover sock yarn from friends back in Tod. It was also the final day for the Terns to come in before heading to Mull. Nine terns in total...
Today is proving to be another lazy day. Jo is glowing from sunburn on his face after being out with the schoolkids doing cycling and raft building (hopefully he might post about that), so he's indoors doing some practice marking before he can get started on the 500-odd papers he's got to do.
I, however, am working on his birthday present.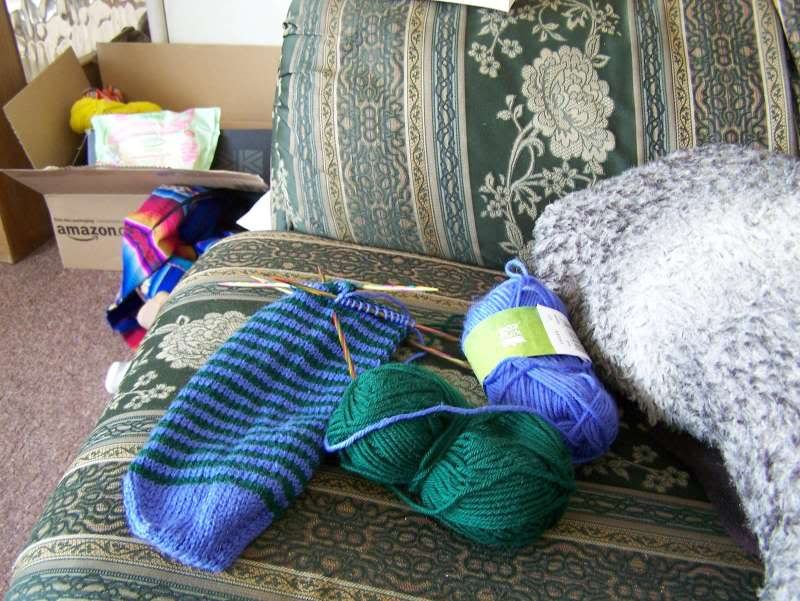 Socks! I am finally allowed to knit my husband his first socks! They're not a surprise, I've had to measure and compare, but that's not a problem. This is sock #1, already past the heel area and on the leg. I started them yesterday and had them at the friday group, none of the ladies there had seen socks knit from the toe up so I have been requested to bring in the finished articles and perhaps one ready to have the heel done so they can see how I do it.
Anyway, back to relaxing with my knitting.Oooh, wait! a photo is missing...I happened to walk by this field on Friday and just had to take a photo of the multitude of daisies!