Our laundry line here is four stainless steel poles with four lines connecting them in a rectangle (I'm sure Jo can give me the correct mathematical name for it!). This is an excellent set up during June/July because it allows for two full loads of laundry to be put out. But, there is a catch. If one pole falls, two sides are unusable.
Last week I hung out one of Madam's half duvets after it had been washed, nothing new there. Unfortunately the wind was rather strong and the pole closest to the back door is rusted all the way up. Yep, it snapped. Then the wet weather came, and so the pole lay forlorn on the lawn...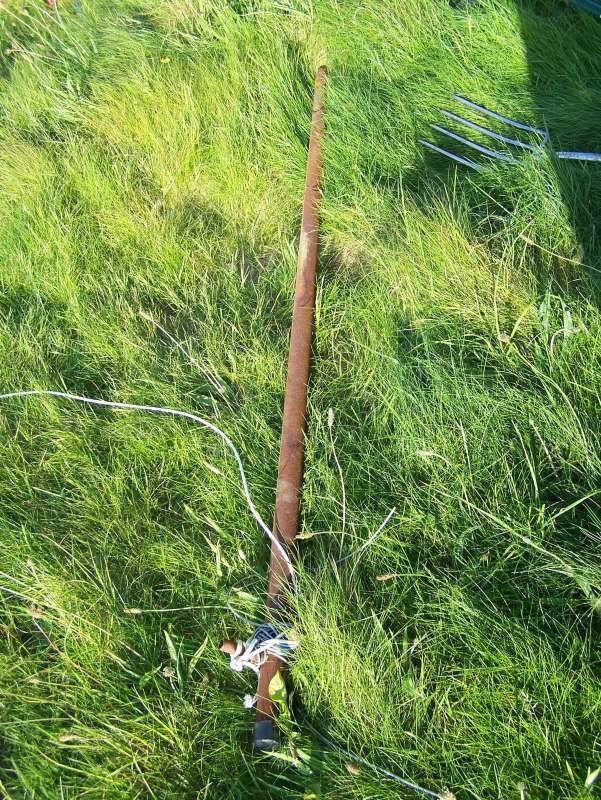 And there it lay until Sunday evening. That afternoon Fred had vanished behind the bins and when I pulled back the grass to find him, I found a 12 foot long stainless steel pole, pretty much untouched by the elements. That evening I uncovered it, took it to the downed pole and tried something...perfect fit!
Next was to dig out the pole hole to see if there was anything to slot the new pole over...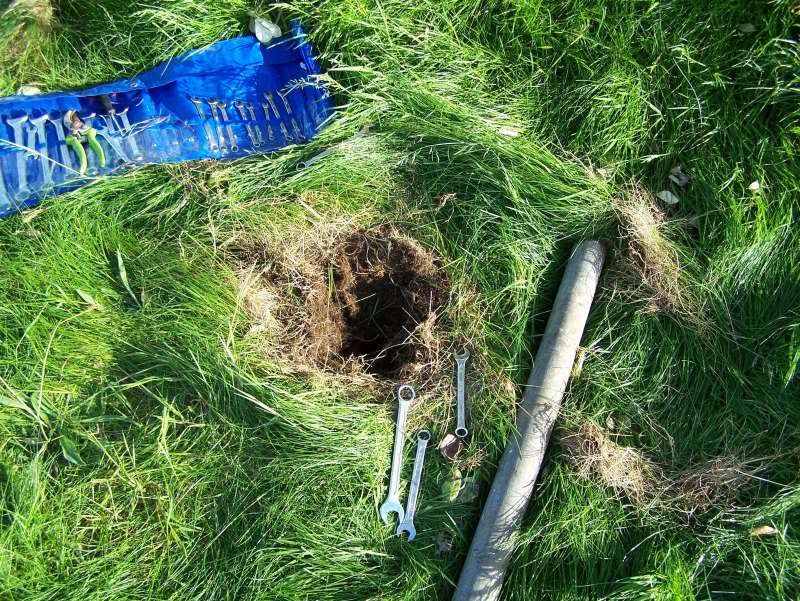 After removing two pole clamps, a bent piece of sheet metal and digging down I found the rest of the broken pole. Meanwhile, Jo had hacked off a good 3 foot length of the larger pole, we pulled out the short length of thin pole (lost yet?), dropped some broken roof tile bits down to raise the short one, slotted that back in, slotted the new 3' length over that, and with some wiggling, we slotted the old pole into the new pole... yeah, far too many poles!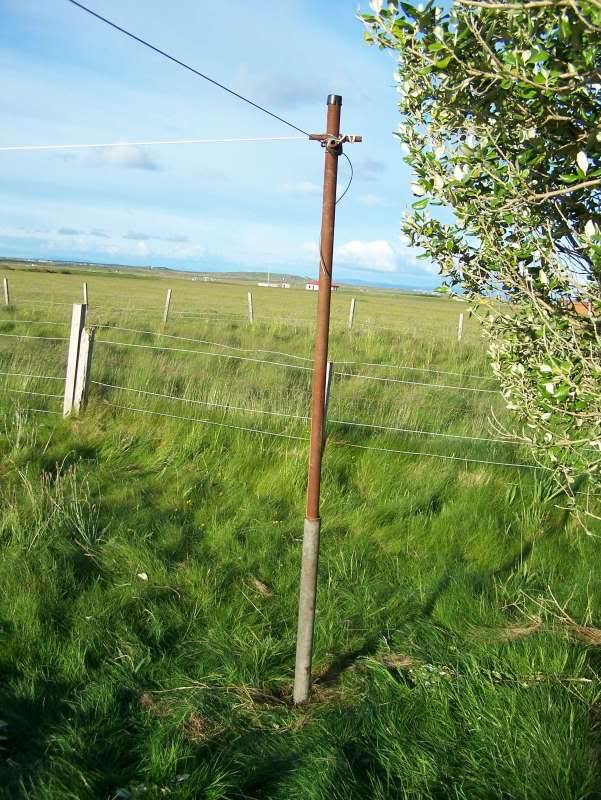 It worked though. Today it's doing fine, there's a bit of a wind, 13mph apparently, and the lines are all still off the ground, which is good seeing as two are loaded with laundry.
While playing with poles we disturbed some garden residents: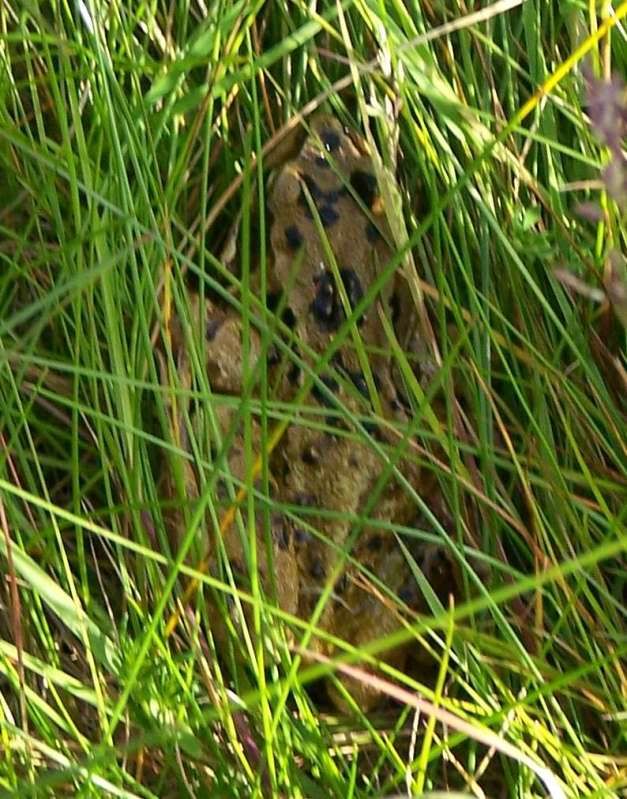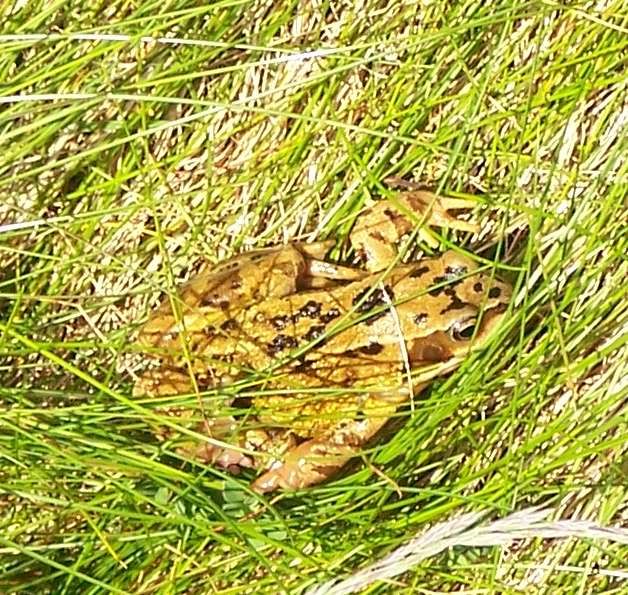 These are both the same frog, but there was a smaller one hopped on my foot before this.