Today has been a catch up day for me. A 'duvet day' some call it, where you just stay in bed and let the world go by. Very good for one's mental, and physical, health.
I've finished the first of Jo's socks and am already on the toe of sock no.2 I do enjoy doing stripey socks in double-knit yarn, they're quick, thick and warm.
Today's photo is one of the many little birdies on the feeder...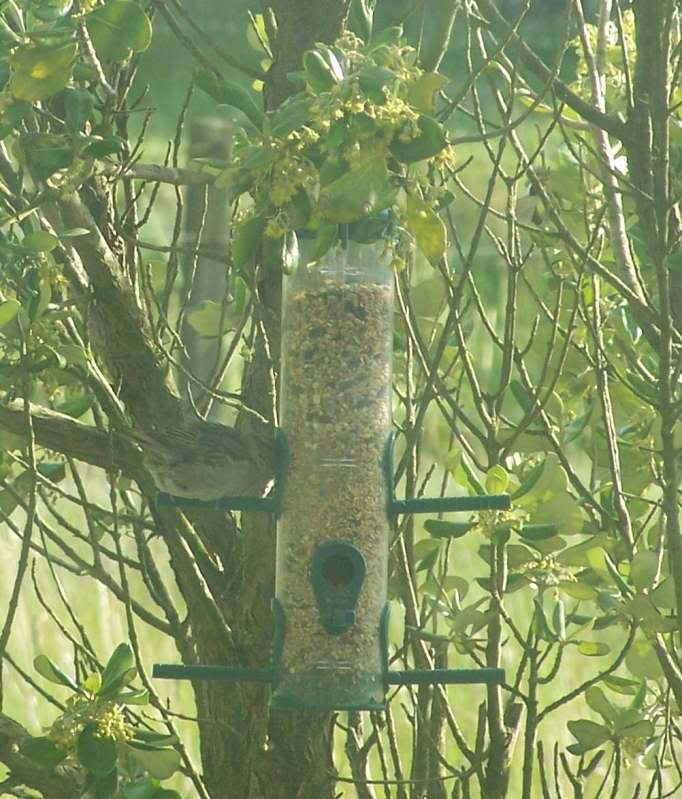 There's a good dozen that visit now, mainly sparrows but the odd other small bird. There was even a starling earlier, but it decided that feeders are too much like hard work.
There are usually a pair of wood pigeons on the ground under the feeder too, but they're so easily spooked I rarely get a photo opportunity.