This past weekend was a bit cold and damp, Madam was not impressed.
But it did mean I got to finish this: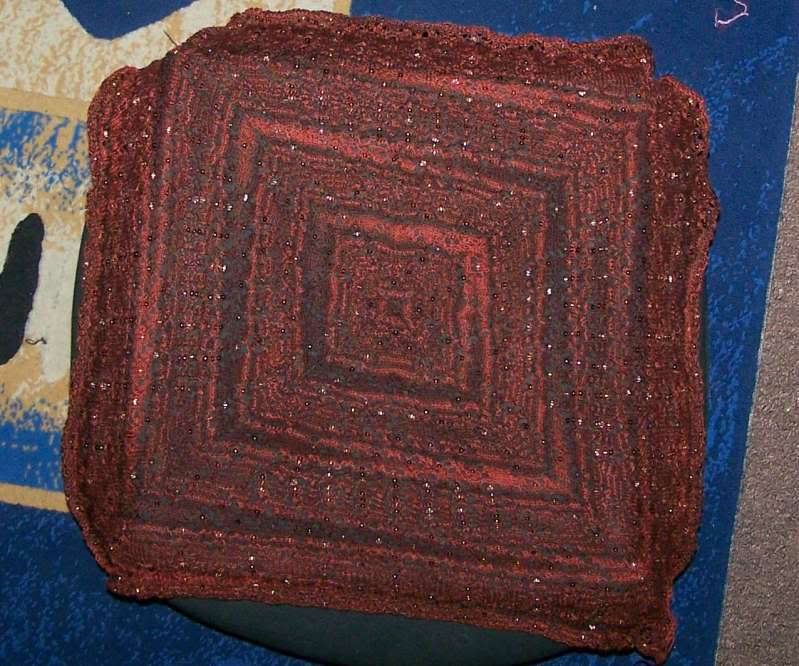 Jo heloped me calculate the number of stitches yesterday...43804, yes, forty three thousand, eight hundred and four stitches. That's not including binding off, another 1176. I'm not sure on the bead count, I think the designer said it was just over 1100.
Sunday morning I washed it and then pinned it out.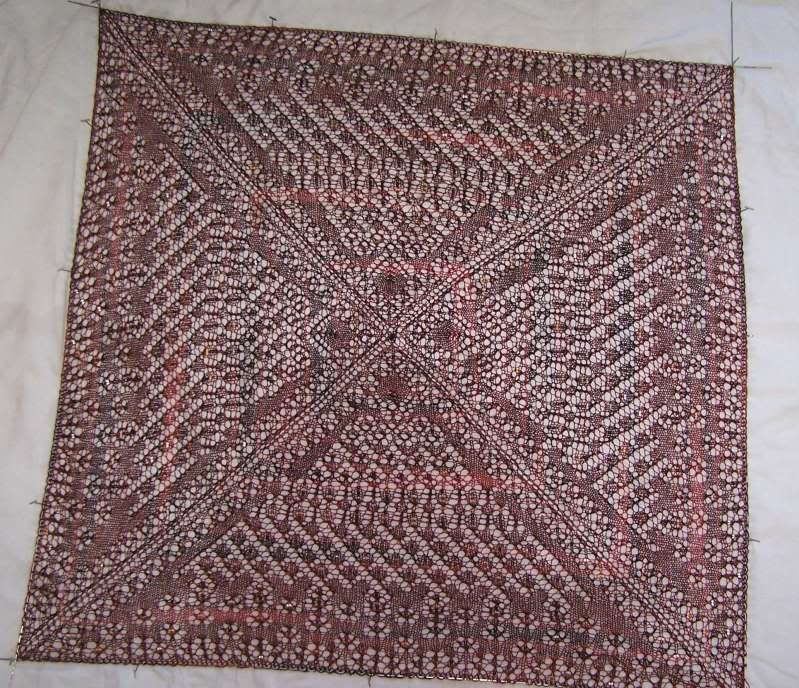 Last night, it was dried and finished completely.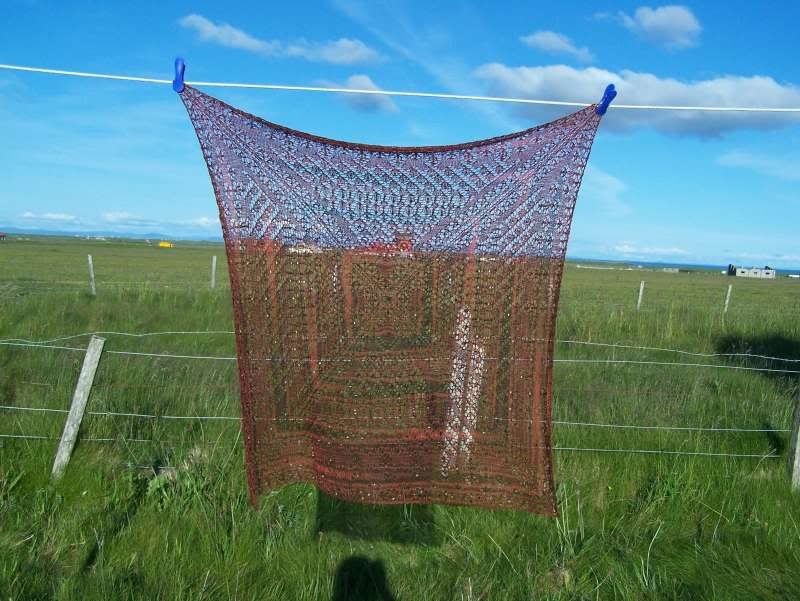 The problem now is, it's too small. Each side is three feet, but my shoulders are too wide for it to stay put. Hopefully with loss of weight will come slimmer shoulders.
Now I'm back to sock knitting. One pair is "Maenad" from the "myhtological socks" pattern on Ravelry, the other pair is just plain sock in rainbow yarn.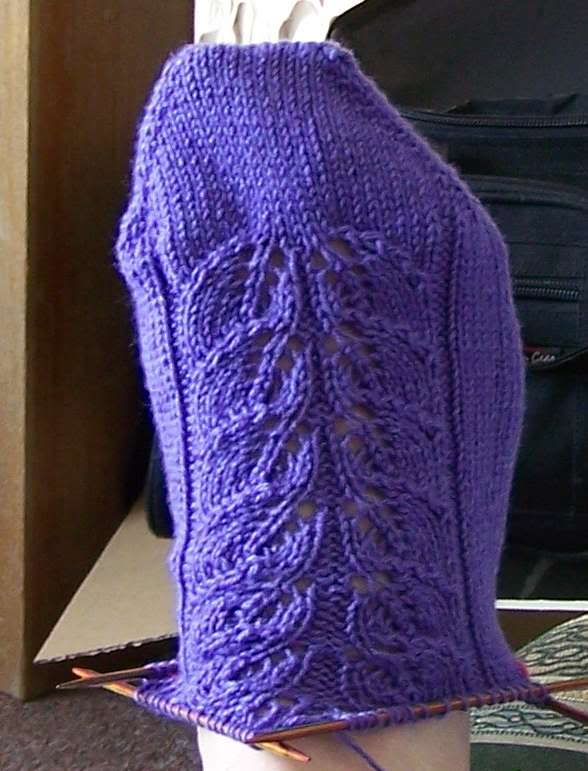 Maenad in production.
I'll snap a shot of the rainbow ones when they get to ankle point.
Finally, let me share a shot Jo got last week and I missed off the photos post: