I joined a "photo per week" group on Facebook and have been playing with the camera. Today I trotted down to the beach and had a play, thought I'd share the results.
A quiet rock pool:
This little plant was in another rock pool; neatly wrapped around that rock. yes, the water really was that clear!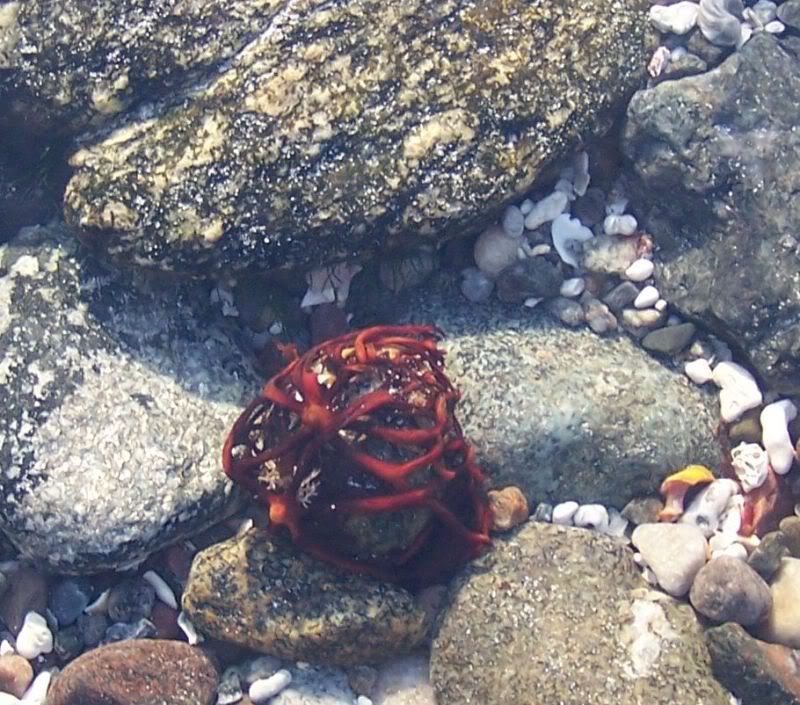 The tide was just on its way in, slow and steady.