It was fairly calm yesterday morning so Pippa and I went for a walk to the beach. Sunrise was beautiful!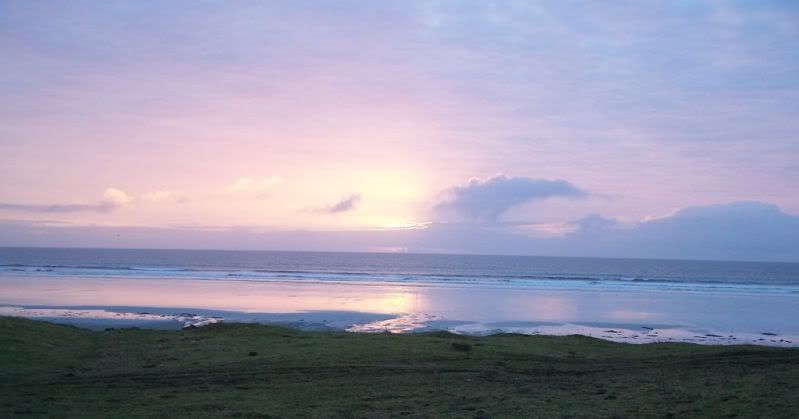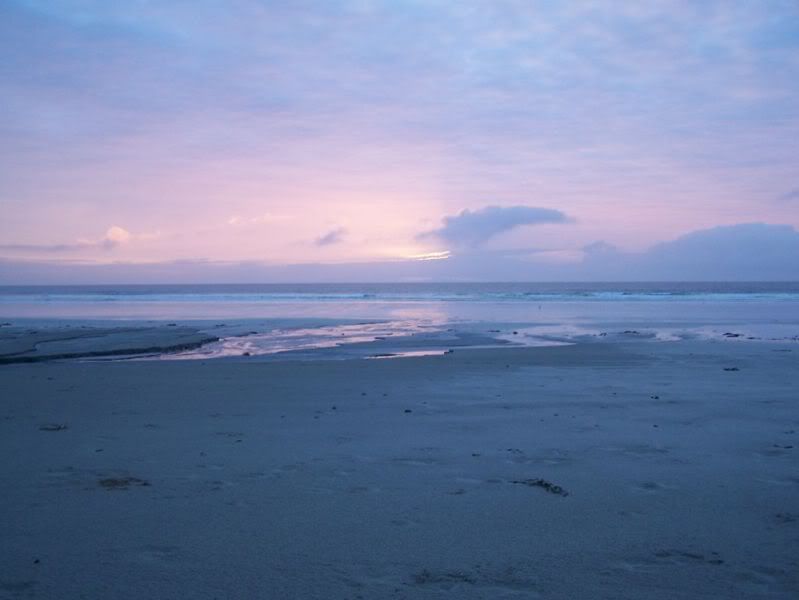 January, and not only is it mild, the sun is here already. Admittedly, the rain still visits, but...SUN!!!!!
There were also lots of stranded jellyfish along the tideline, the biggest I saw was about 4" across.
Also saw this plantpot. Just a plastic pot that had been underwater long enough to get it's own eco-system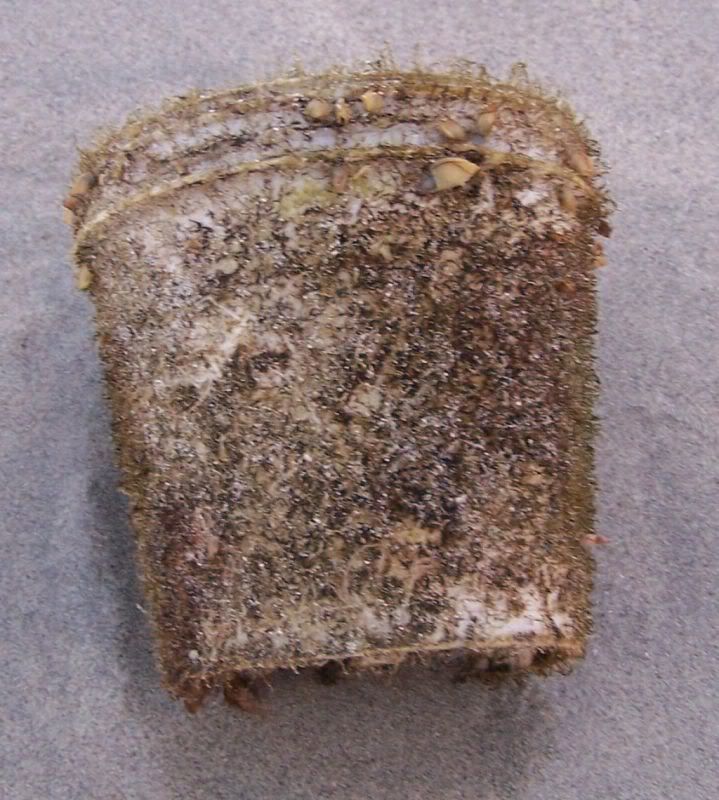 These creels are down on the beach and
were
in a neatish pile before winter. Now they've been rearranged and moved about 10 feet along the beach. Considering the amount of rusty steel in there, just goes to show how strong the waves have been over winter. I was rather amused by the perfectly beached margarine tub on top.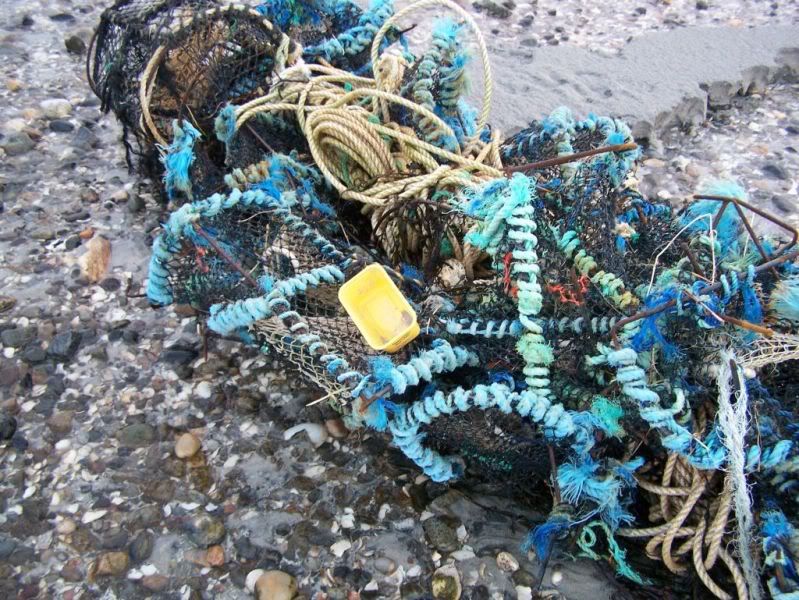 Just to prove that we have had rain too. This is a field down the road; yes, field, not pond, tarn or loch.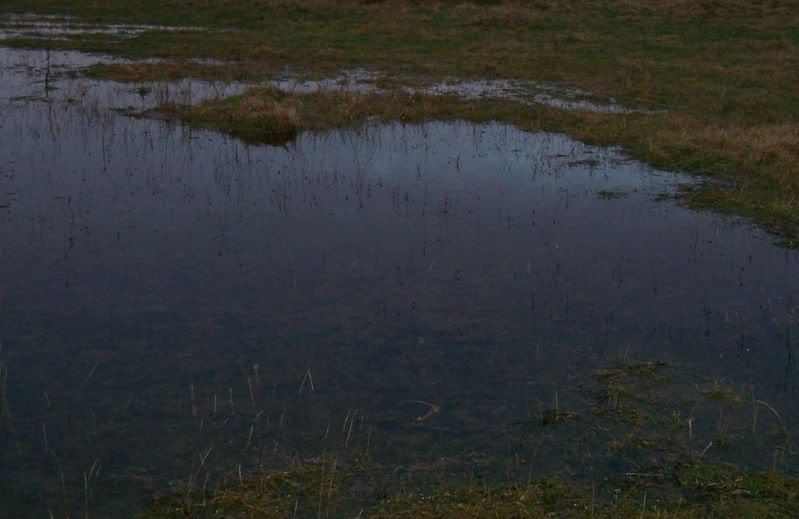 Sunshine is popping in and out today. The birds are singing, Spring is on the way. That means the lawnmower will be back out soon! ;)