At the time of writing this we are just seven pageviews away from 6000. That's nearly 6000 times this blog has been looked at; not 6k different people, but still pretty impressive. While it doesn't include my views, it might include Jo's. Depends if he's clicked the "don't count me" button.
Sunshine!
You wouldn't have thought it, looking at this sad, sad doglet (note sarcasm)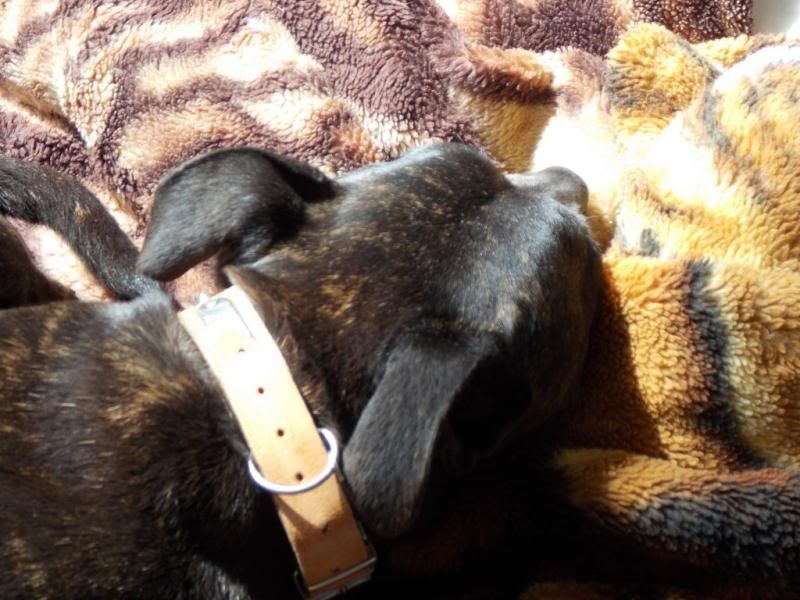 In fairness, there was a fair bit of cloud until late afternoon so it wasn't as warming as she wanted.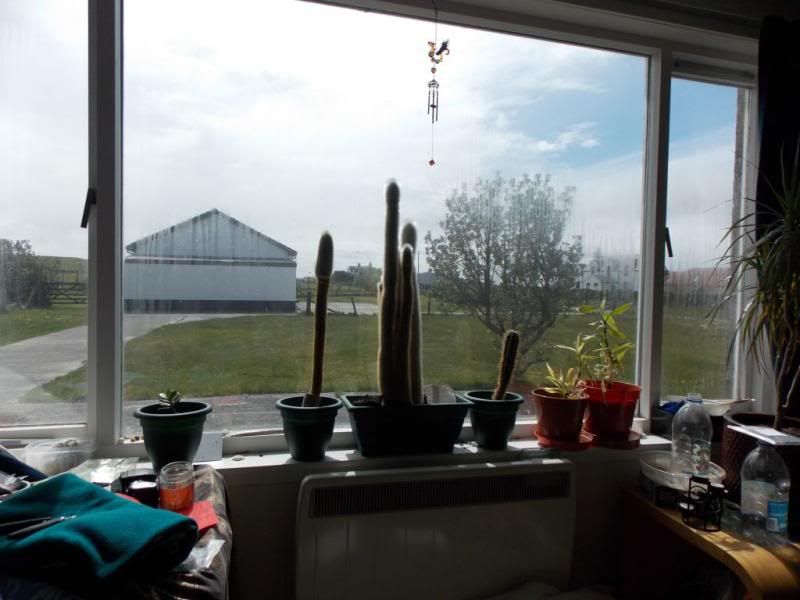 I spent a while in the kitchen playing with the camera again. Got a shot of this little bird and my birds of Tiree and Coll book informs me it's a meadow pipit.
The calves were up to their usual antics: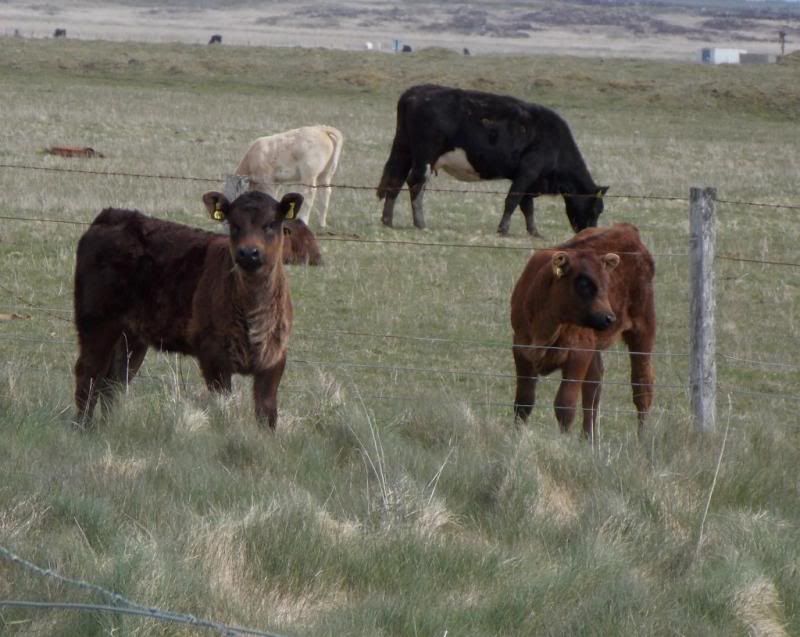 I love this one, the white one is doing what is called in the world of internet meme's "derp".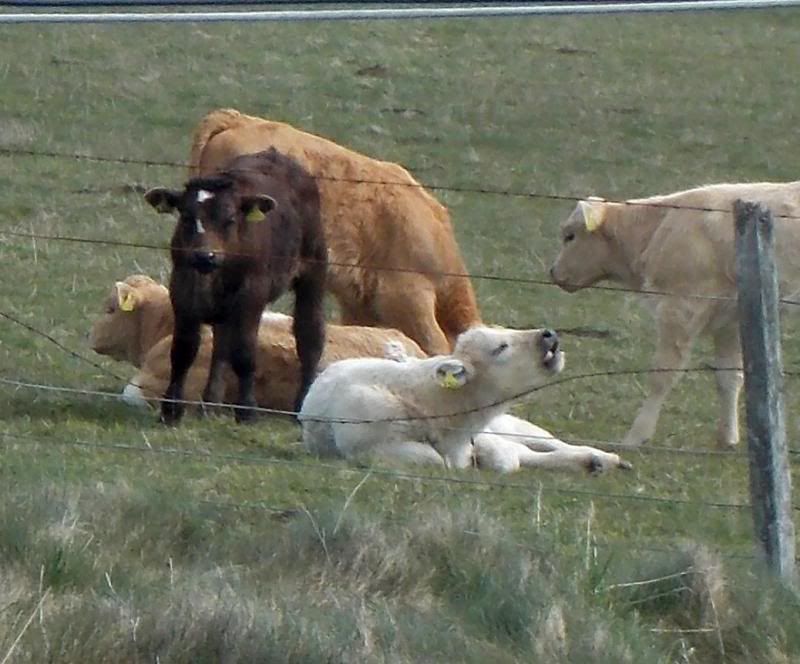 Before crashing so gracefully!
They weren't the only ones. Calves all over the island were enjoying the sun and full bellies.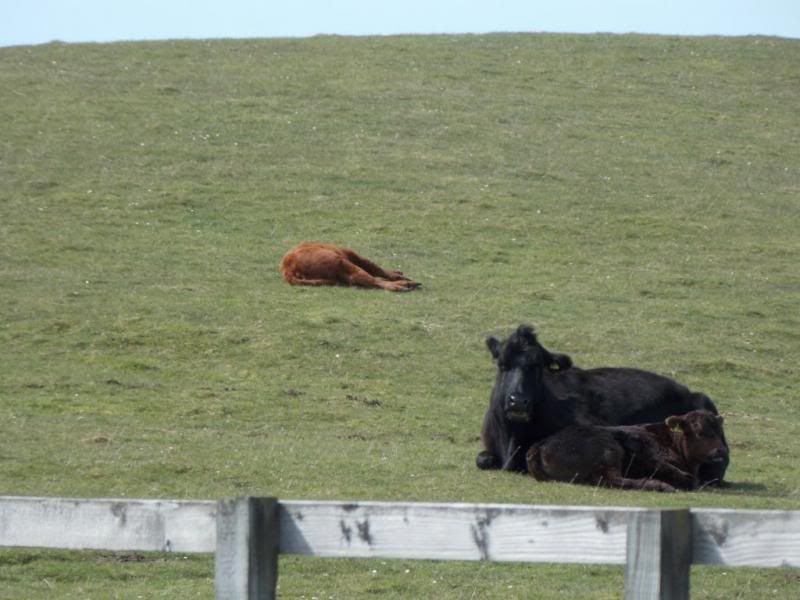 Next door was mowing the lawn and so did I. First mow of the year. I also read the mower manual "change oil after first 5 hours" Oops. Need to order more oil, but first I need to empty the fuel tank; more mowing!
For Lovefibre, some rust photos I snapped while taking photos of these notsurewhat's in the front grass. (EDIT: these are bluebells; apparently they also come in pink)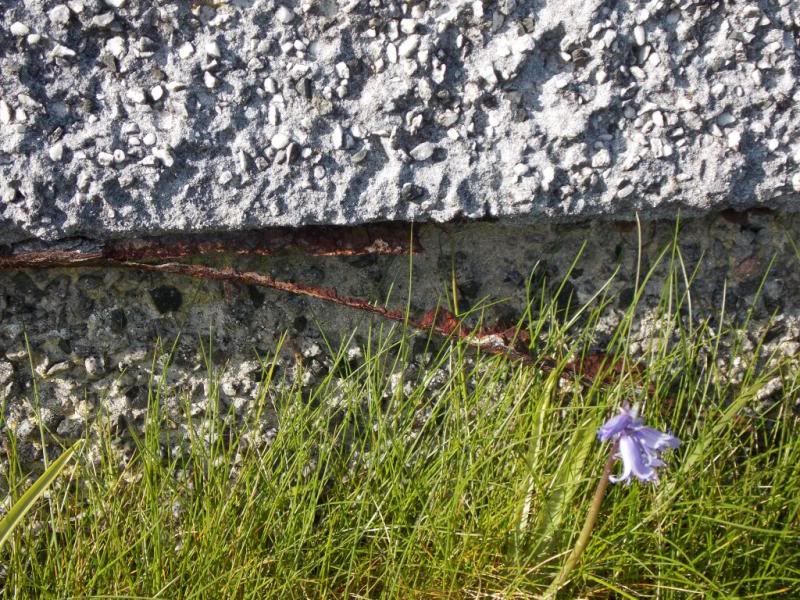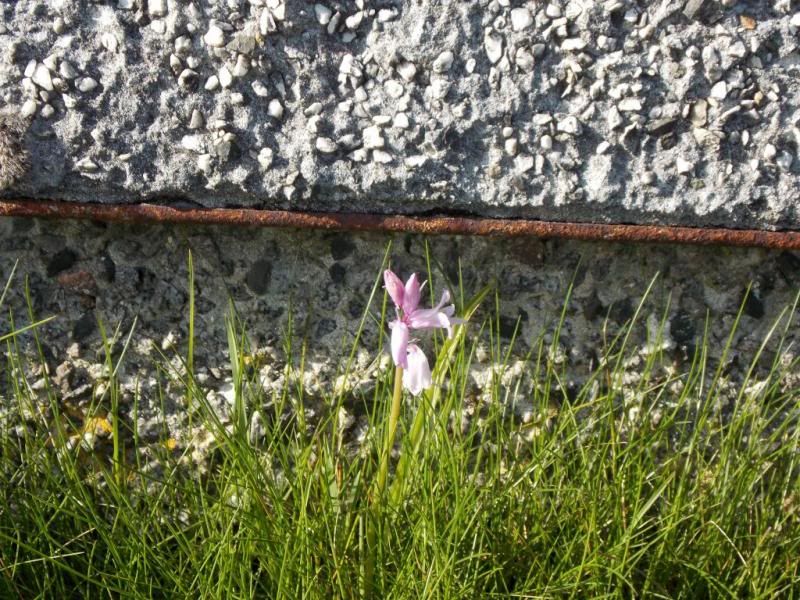 This week's photo theme is "reflection" I considered the accidental sky shot from last post, but then saw this in my glass: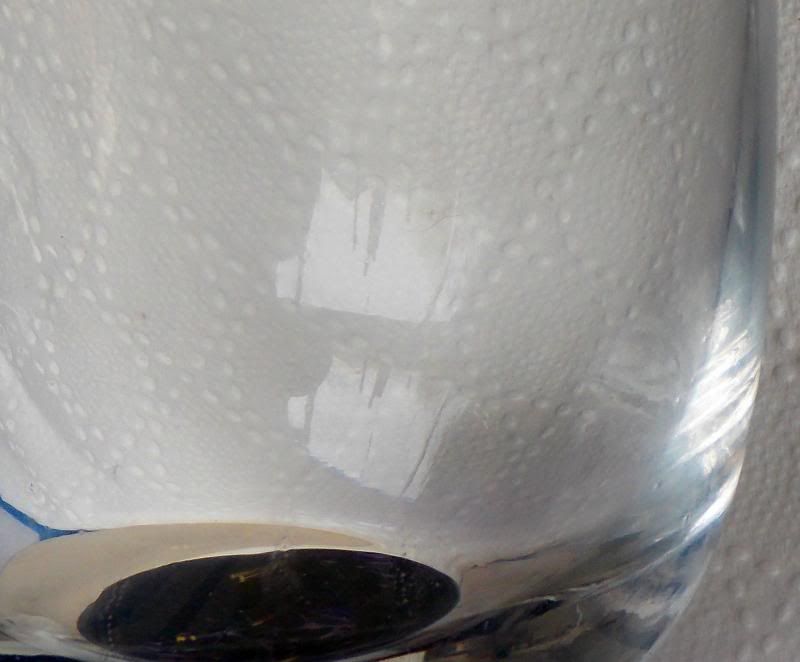 That reminds me, need to ask for next week's theme. I've sort of unofficially taken over :s
Now off to knit, I have a sample to finish and then I can post a load off and get some money for them.
TTFN