It's been glorious so far this week. Laundry is up to date, doglet is happily cooked and the ferrets have had some good escapades.
Yesterday I had a bit of a finishing day. Not only did I finish the test knit, I finished my SWRI competition socks.
Blocking on my mats: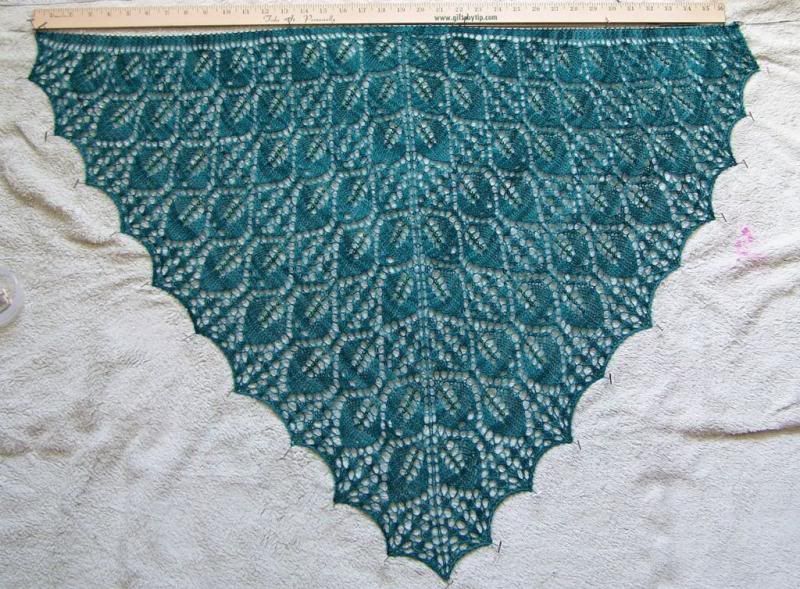 This is the shawl blocked, dried and on my rocking chair. I put beads on the "stems" of the leaves.
My competition socks all washed and drying outside: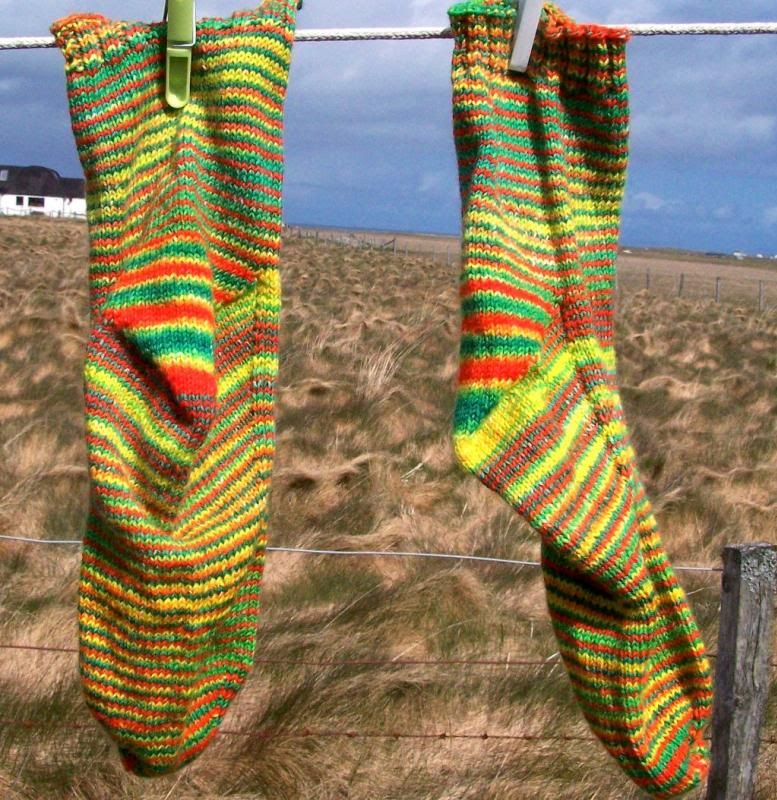 Remember I mentioned some strange things I'd found on my last beach trek? (after a bit of asking around on t'internet and Google, these are sea urchin skeletons - heart urchins)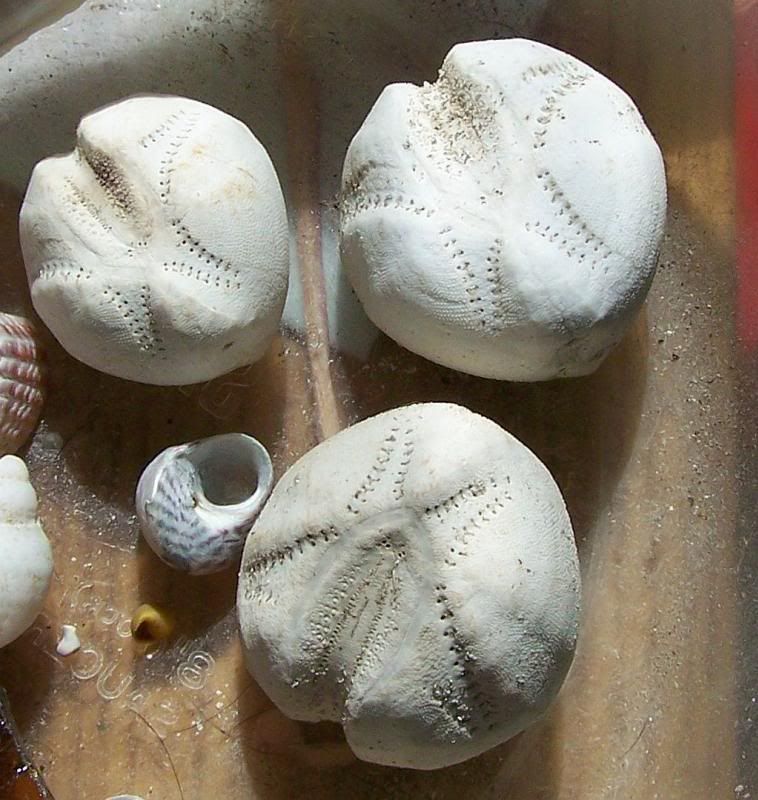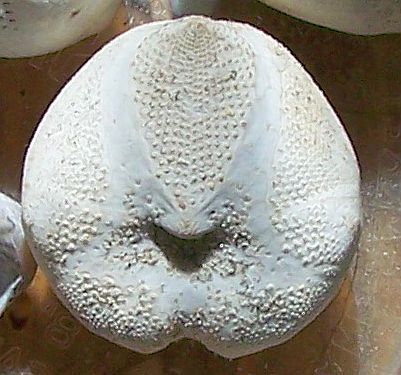 One of the crofters had moved the feeder for his cattle today, this led to a "calf conga"

These two were very cute indeed.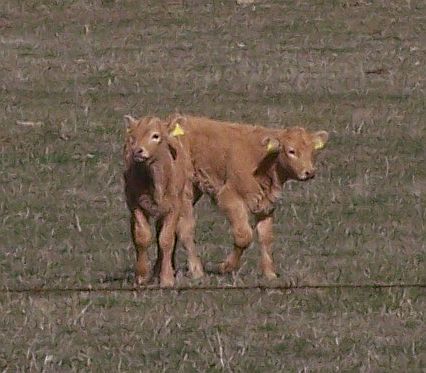 This one watched us for a good minute before deciding we weren't that interesting.
The electric piano is going strong again; it was Wednesday crafters this afternoon and the owner was most happy to be able to tickle the ole ivories again. I was going to repair the organ pedal today but I forgot my soldering kit. Oh well, next time.
My parents are coming up this weekend so I've been finding opening times for places and getting a very kind soul to open one place for an hour. It's also the weekend of the Tiree 10k and half marathon so there's going to be a little cafe being run by Becky of Chocolates and Charms in An Talla on Saturday. That's lunch sorted and Mum can get her chocolate shopping done too.
That's about it really. I'm off to work on a different lace knit or perhaps a sock or even a scarf, decisions!
TTFN