This weekend, well, Thursday to Saturday, is
The Secret Island
"
Three-day conference about the history of Tiree, bringing together experts on Tiree's cultural and natural history from 1600 to the present day. Includes talks, tours and a ceilidh."
I'm booked on the whole thing, and am looking forward to three days of learning and sharing and the ceilidh if I'm not completely shattered!
Last night our kitchen was a very lovely shade of orange. My new camera has a "sunset" setting so I went out and took this:
Today was gloriously sunny! The wind has finally lost the cold edge it's had so far and chickens, dogs and livestock enjoyed the basking.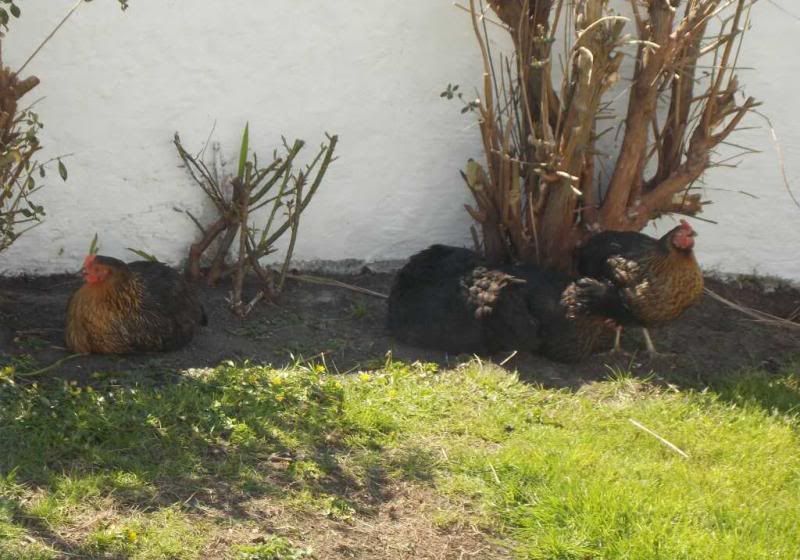 Not much to report really. I've been tending the bushes/trees around the house and been shown how to start cuttings from the bushes so I now have 16 of those started off in pots out front. More are planned but I need to wait for the bushes to stop flowering and to get some bits for the pots.
My shawls have been getting washed. I had to lie the black silk one down to dry and got bitten for my efforts! There's a nest entrance to an ant colony smack bang in the middle of our back lawn. I fully intend to see that one off. The back looks to be a nice place to sit and relax, it's flat for starters!
Anyway, I'll report again after the conference.
TTFN