As this was a three day conference I've decided to make three posts of it.
Day 1 was an afternoon of introductions and history. The conference was "limited" to the 17th Century onwards for this event.
I decided to take a leisurely stroll down. The weather was gorgeous and the tide was going out, a great time to snap some shots.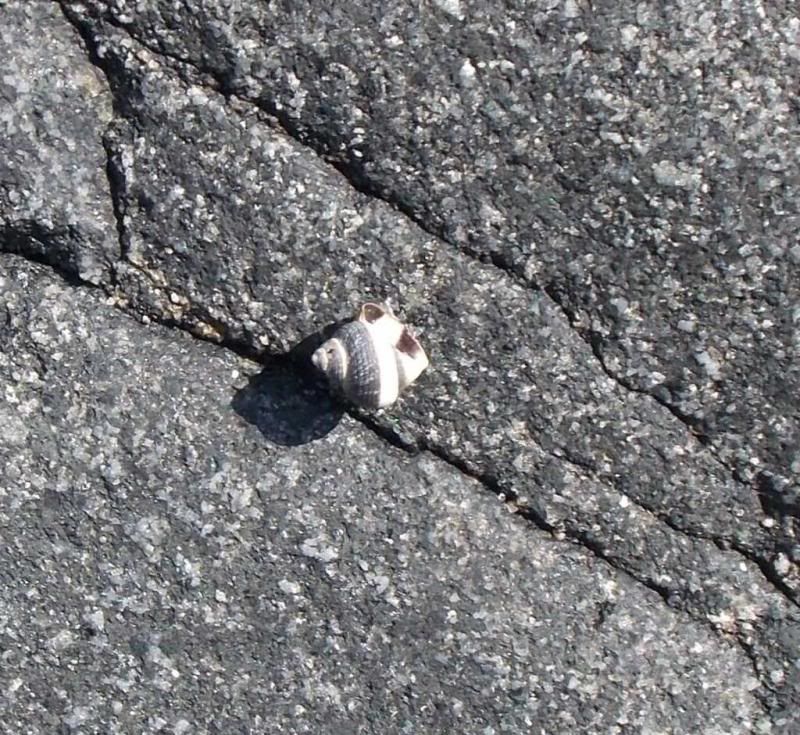 Pretty black and white snail. I thought this shell was empty, but it had just come unstuck, so I buried in the nearby weed after taking my photo.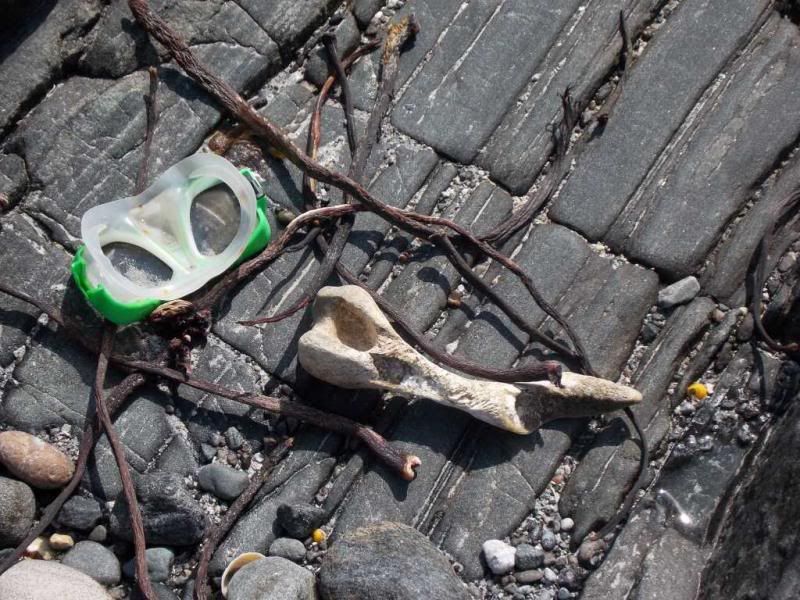 I'm always amused/intrigued/fascinated by what washes up on the beaches. A bone (I'm thinking calf, or large sheep) and a diving mask.
A "weedfall" One rock pool slowly draining into the other and down to the sea.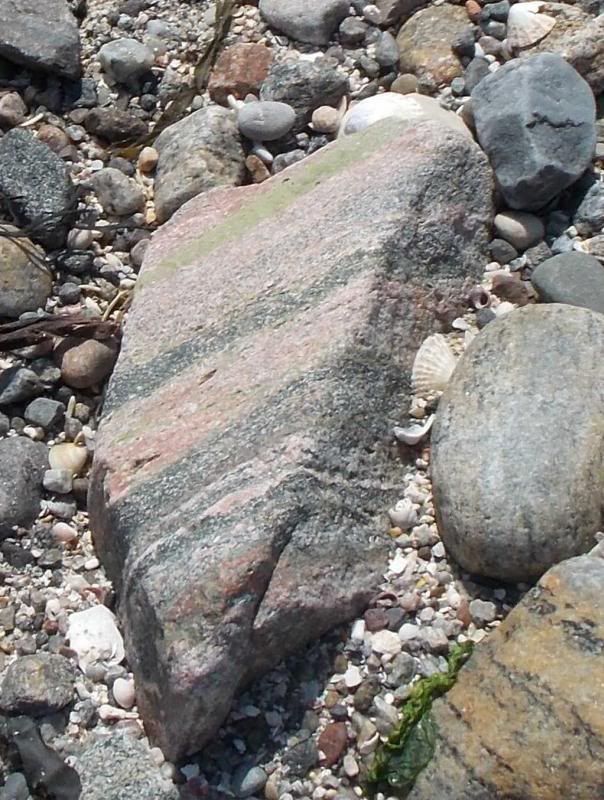 Stripy rock
The glorious view! Barely a cloud in the sky.
You can always tell when An Talla is going to be full; cars line the road. The conference was no exception.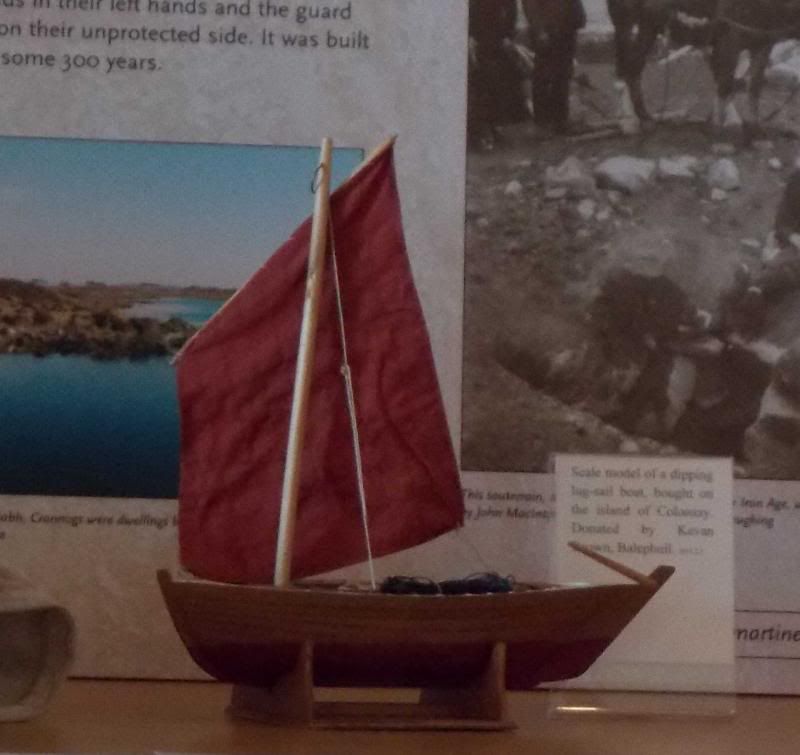 Inside there were many informative boards, pictures, models, and more. This is a "dropsail lug" I'm pretty sure.
After registrations were done and folk settled, it was time for the first half of the afternoon. John Randall of the
Islands Book Trust
started us off with a welcome and a rough outline of what to expect and who was going to talk.
Next was a Tirisdeach (Tiree person);
Donald Meek
who gave us a brief overview of the coming conference.
Following this was Dr. John Holliday about "The importance of local history and culture to a community" and how his Christmas wish had finally come true.
Then it was time for the first history 'lecture'. Tiree and Coll, together but different by Nicholas Maclean-Bristol. A look back at the Maclean's; how the family spread and many more facts in the islands' histories.
After that was a tea break.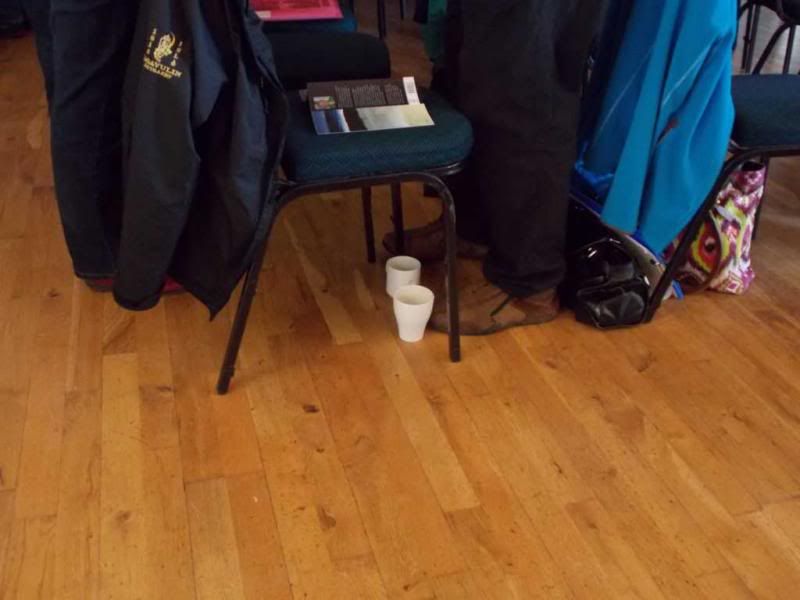 Seeing these mugs hiding under a chair made me laugh. Seems Alan Dix isn't the only learned person who leaves half-drunk beverages in random places.
The next lecture was on Martin Martin by Donald William Stewart. Another interesting peek at history.
After this was a brief discussion session then there was a dinner and an evening presentation on Bard Thighearna Cholla which I am informed was good. I skipped the evenings, mainly because I know my limits and three late evenings would not be good for my ability to stay awake.
So, that was day 1. A nice ease into the history of the island ready for day 2.