Proof that I'm not the only one that walks barefoot on beaches on Tiree: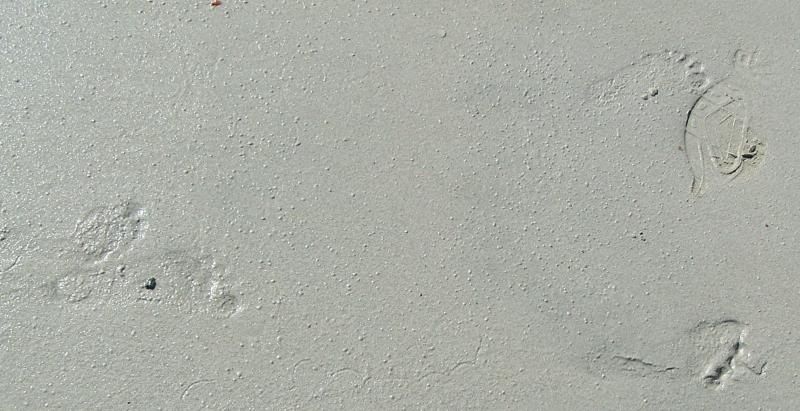 Okay, they might be a kid's footprints, but still! I'm not as mad as folk might think (honest :p)
Just back from a fab afternoon in Scarinish. Had a chat with folk at An Iodhlann and have a more coherent plan for photos and geolocating. I also discovered that
Tiree placenames
is now a website. Click on the A-Z, that's quite the list!
Just to give you an idea, I just clicked Crossapol, where we live and was informed there are 48 entries. That's a day or two of hunting and photo'ing in itself.
Had a chat with Angus, the ring'n'ride bus driver and he's happy with the idea of me asking to be dropped somewhere and collected so many hours later. Going to have to do a fair bit of work to afford all this bus fare!
The Thursday bus tours are restarting in May; really must go on one this year. The ferries are on summer timetable (daily ferries and thursday's goes to Barra)
My voluntary to-do list for this year is getting longer and longer. So much for flopping on the lawn this summer :p Instead I shall be challenging Jo on who gets more suntan; him cycling to and from school or me out being a nutter with a shutter.
AND (sorry, I know sentences shouldn't start with and) I've said I will help set up a Tiree Minecraft server if we ever get the map to not look like the island is exploding or walled off.
Busy busy busy!
Madam Doglet is happily exhausted today. A little trot about the back garden while I got the laundry in and an afternoon of sunbathing across the living room carpet is all she wanted. May see if she's up to a Crossapol explore on sunday.
Anyway, doggy dinner time and then I have some Scarinish beach photos to sort.
TTFN