A few mornings ago it was a tad frosty. Jo went out and took photos, I had absolutely no desire to rise from the pit.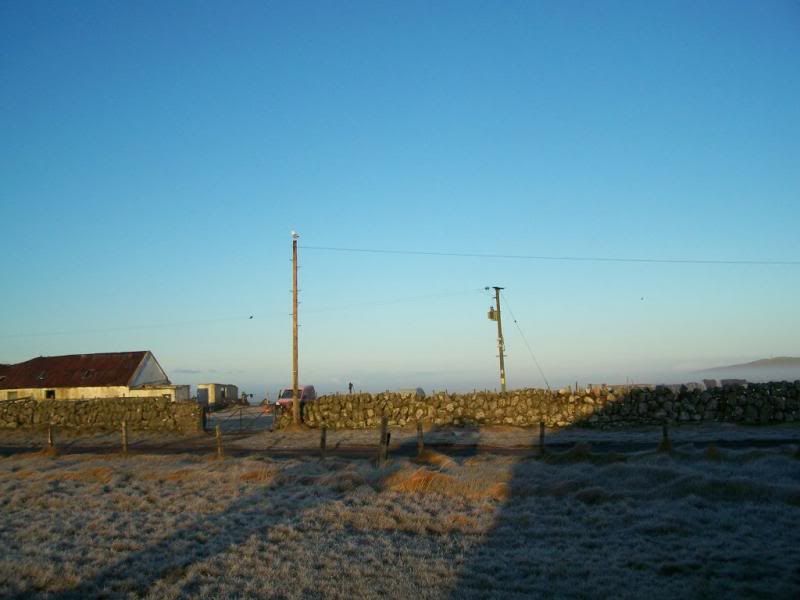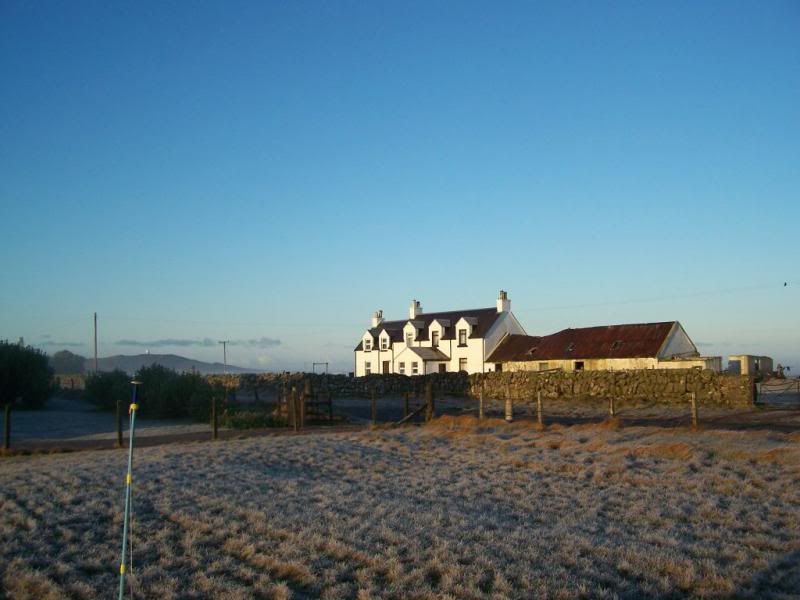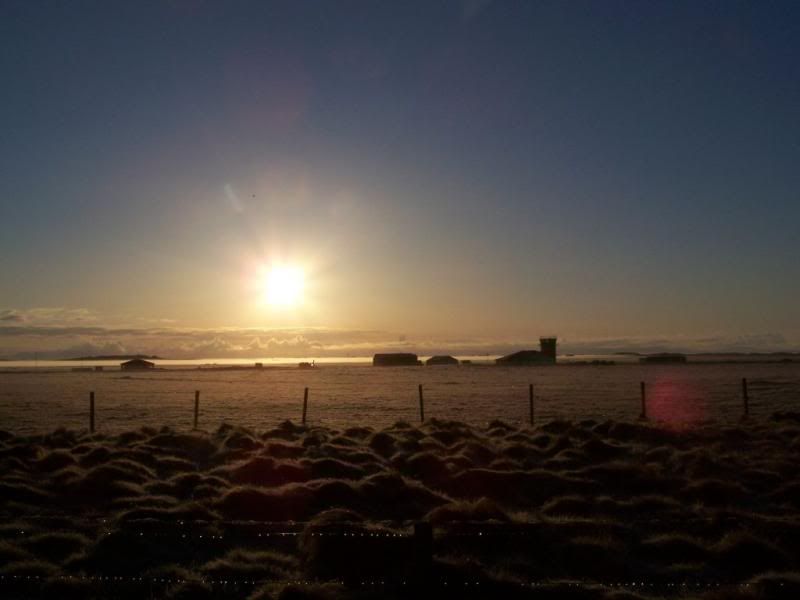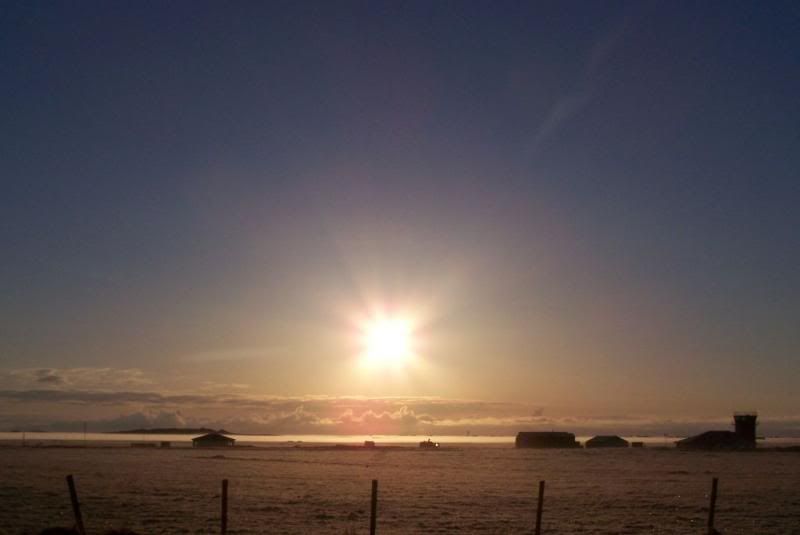 The hares were out in fairly noticeable numbers: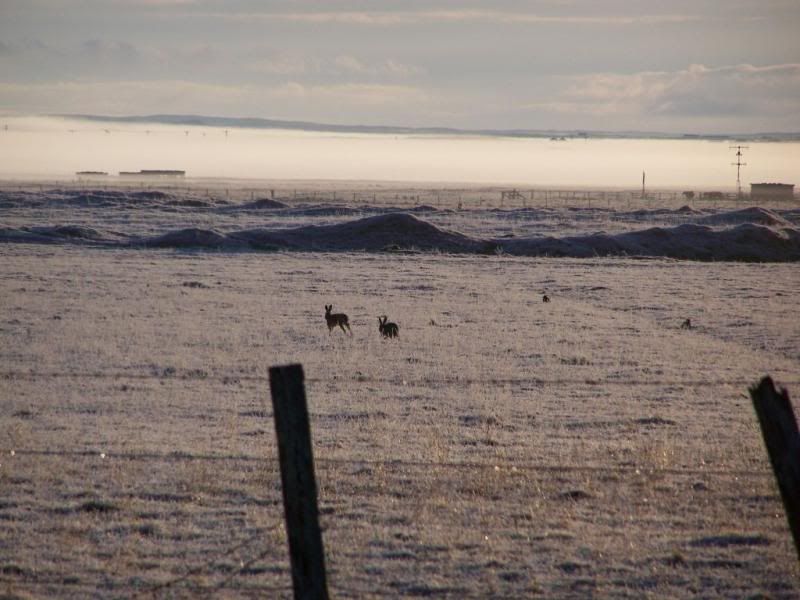 This one is apparently a regular on our lawn. I've not spotted him/her before.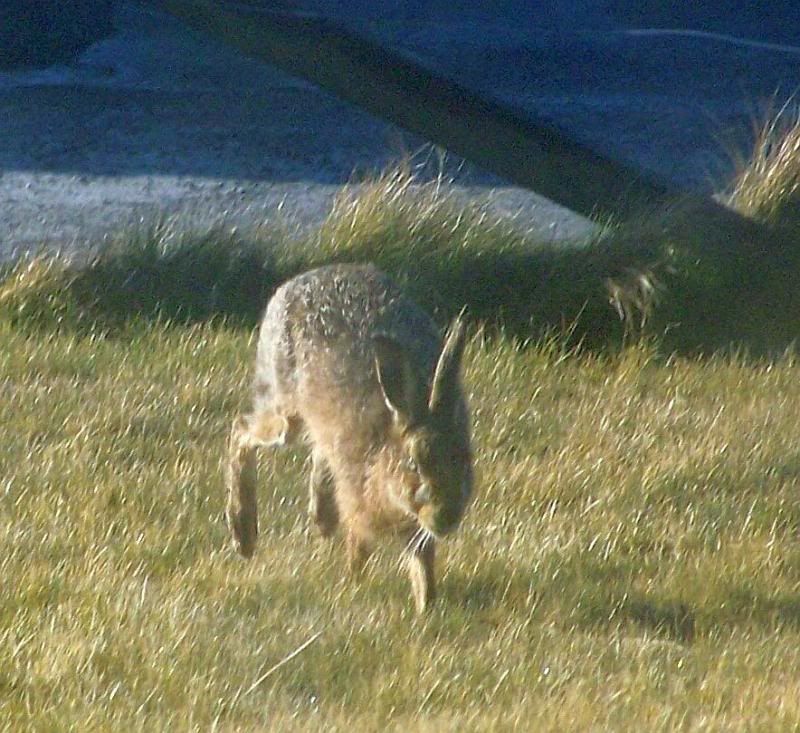 Jo also took the camera on his shopping run. Crossapol beach: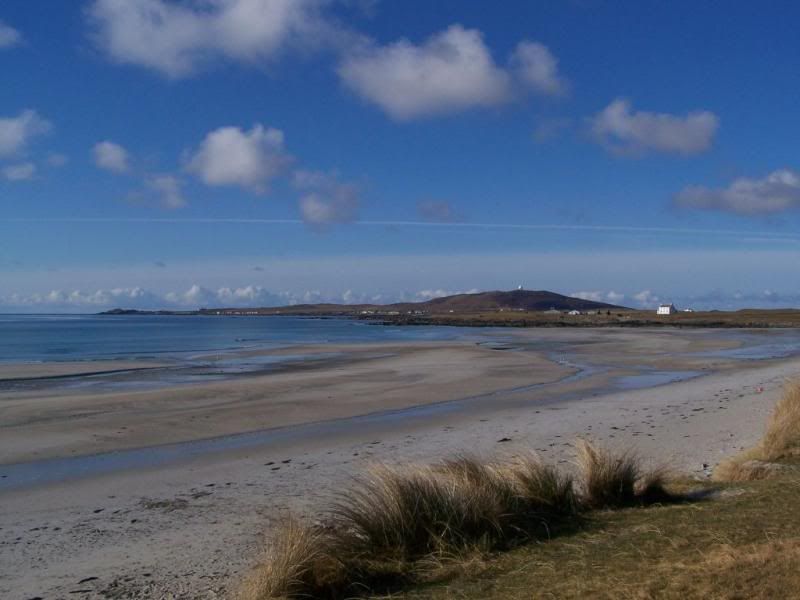 The tides have been quite low and so we've had these little sand islands: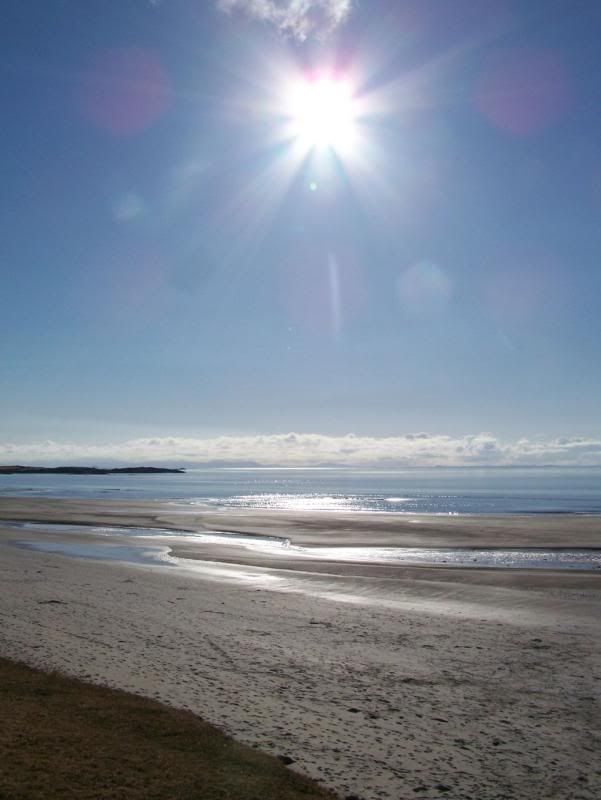 View across to Balemartine and Hynish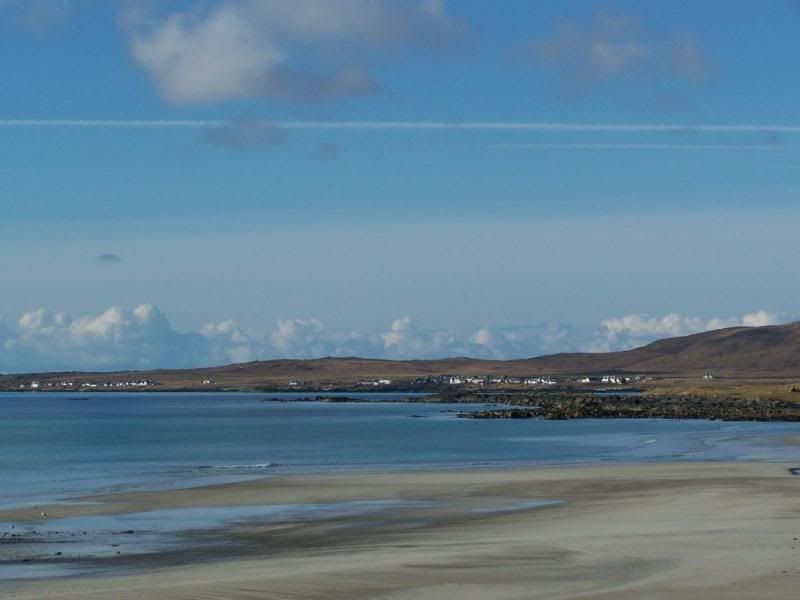 Port a Mhulinn
(Inlet of the Mill)
A little bird on the beach: (thrush perhaps?)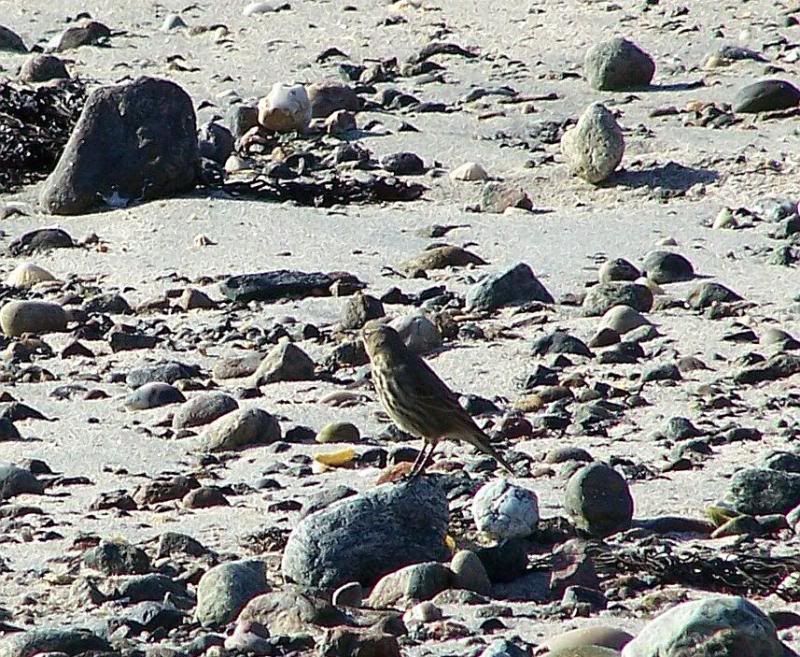 I've been crafty. I really didn't like the idea of carrying an iPhone "bare" in my bag or pocket, so I knit it a little pouch: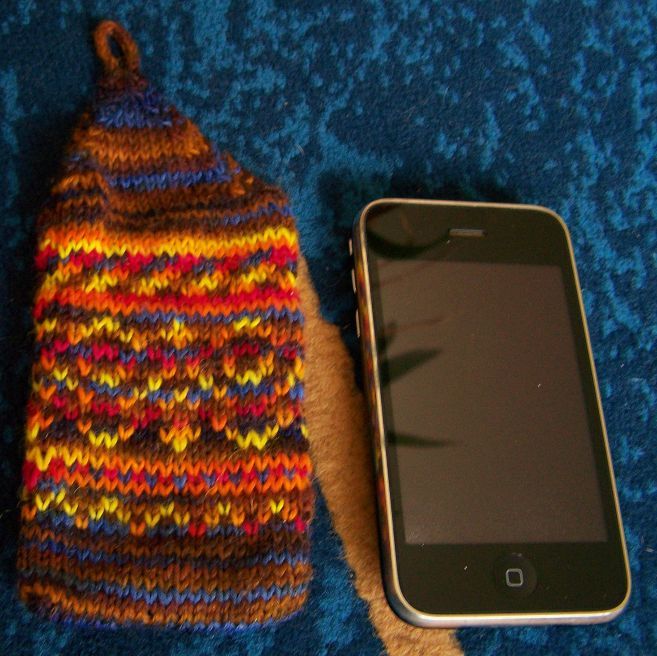 This is a sneak peek to Dad's birthday pressie: It will have black lines on there, but those are to be added later.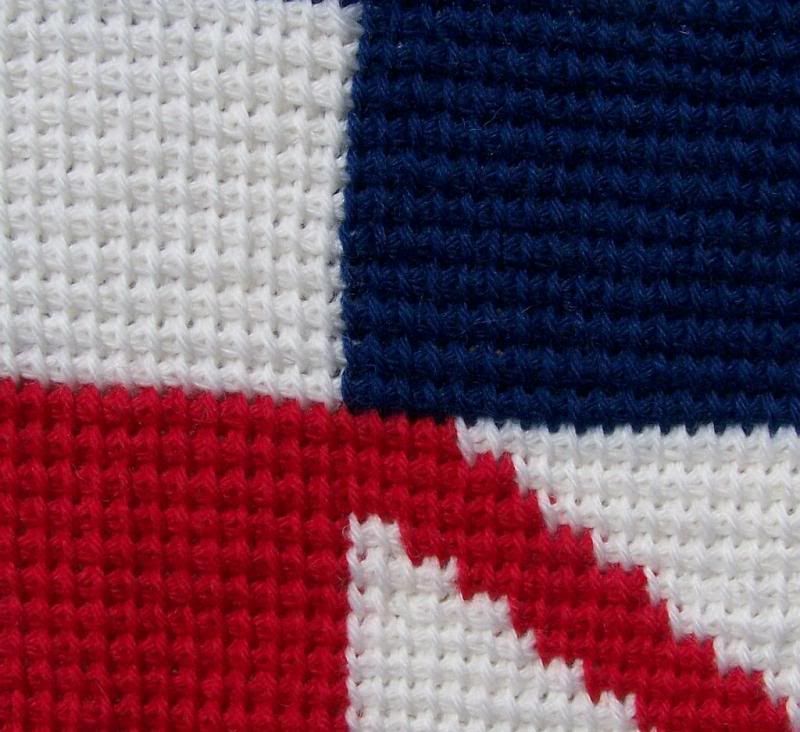 You can leave comments guessing what it is, but I won't say yay/nay until after May 4th.
Wind is up again and oh boy do I ache! Between all the walking last week; wearing heels to a wedding on Saturday, dancing Saturday night and walking to An Talla twice I could do with an easy week.
I did get to go to my first Ceilidh though. It's kind of like barn dancing in that the steps are called out to start with but with more swinging and pairings and less changing the steps at random points. We even did an unplanned dance called "the dashing Scotsman"; that went incredibly well considering we were warned it could result in a mess. I only fell flat on my rump once; 4 steps backwards turned into 3 and thump. Still, it was absolutely fab! The lady who was calling the dances has even provisionally said she'll run classes come Winter. I kind of feel ever so slightly guilty for wanting that to come just so I can go dancing.
Anyway, I have about 3 weeks to finish Dad's surprise; best get back to it!
TTFN (Ta Ta For Now)