After having walked along the beach to get to the monument, I decided to Reef it back. Some interesting finds on that huge expanse.
A pole with handle and a float(?).
This float said it had buoyancy to 20kg: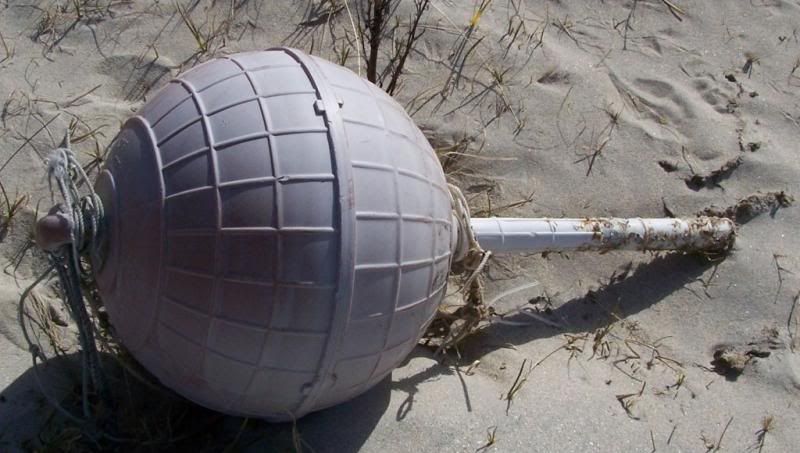 These ruinss have intrigued me for ages! Today I finally visited and took a peek.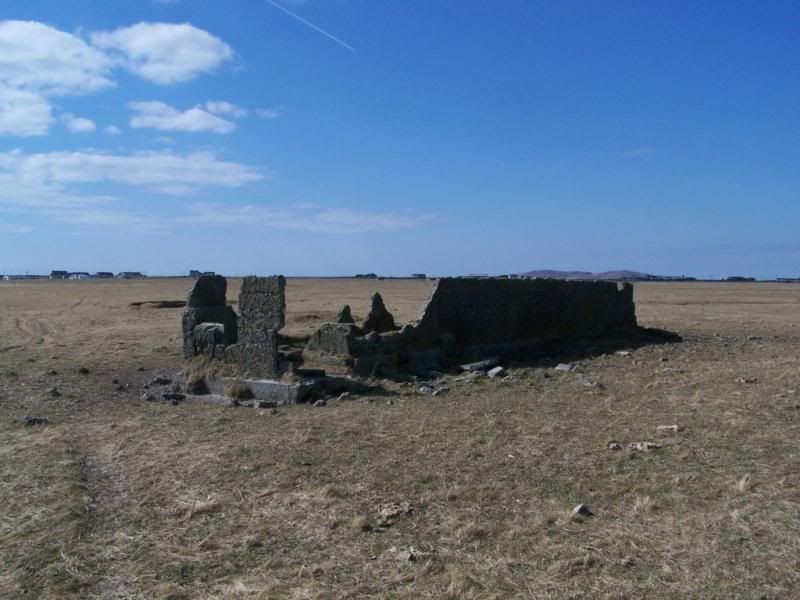 The entrance (one assumes)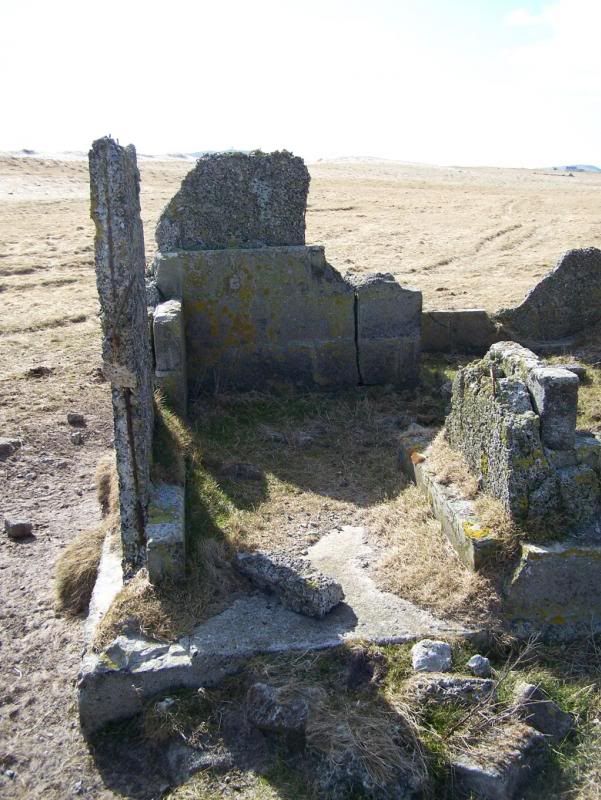 The building interior (bit draughty!)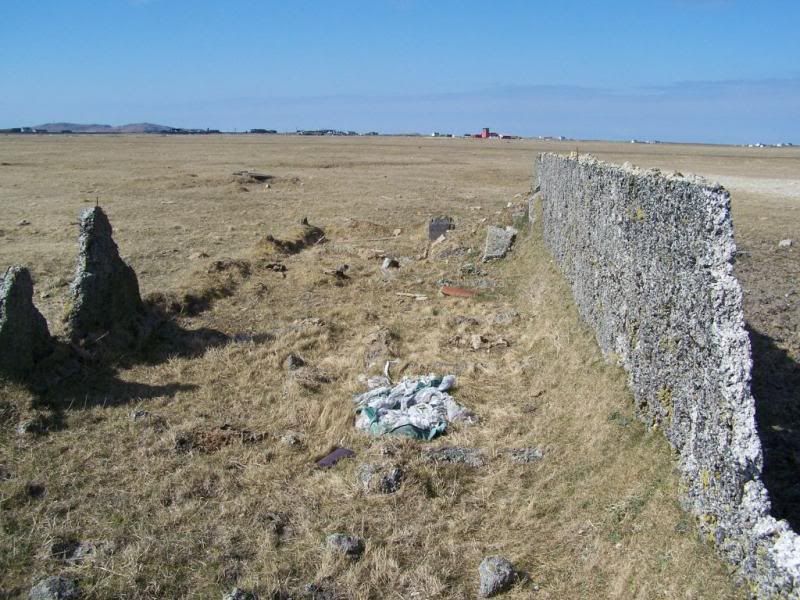 There were lots of these too. I don't know if they're walls, floors or rooves.
There are also these. I think they might be foundations.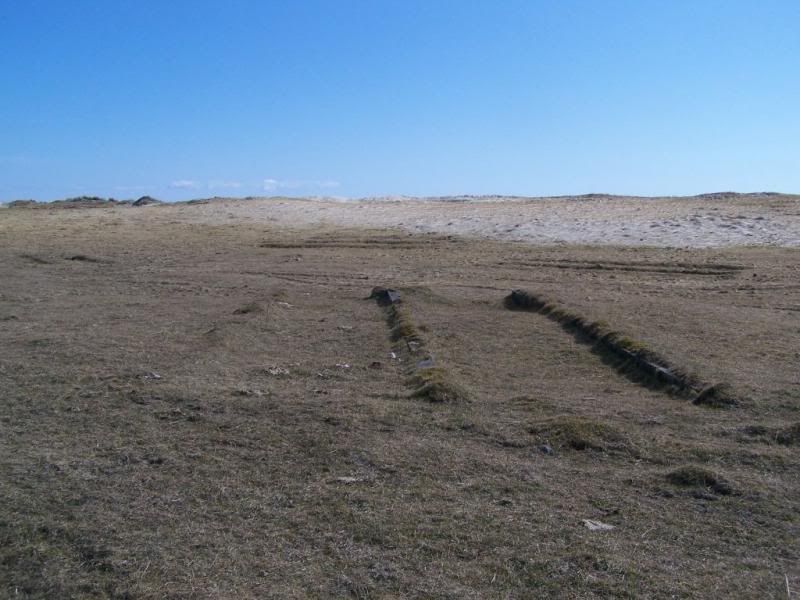 And then there's this pair of buildings: (EDIT: Angus informs me these were once home to an operations room during the RAF stay here)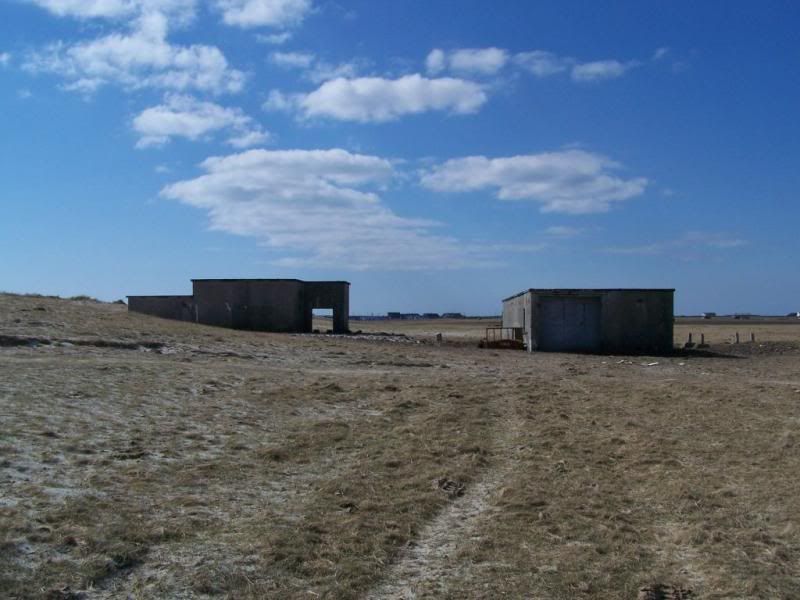 And this is at our end:
An Sruthan Ruadh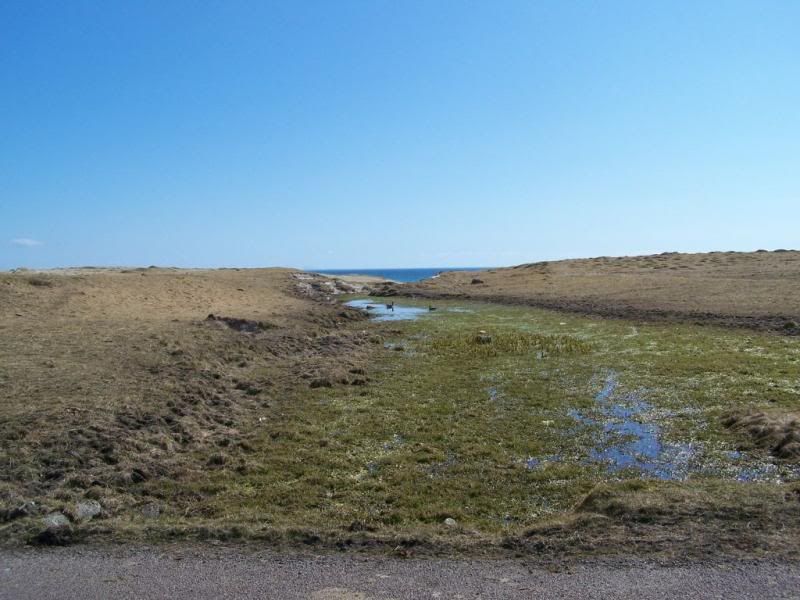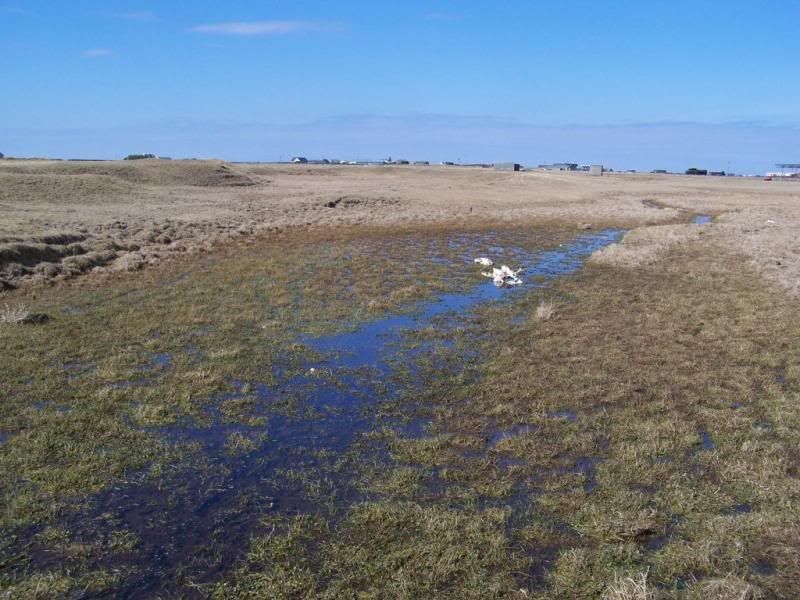 So that was the walk back. A nice day had by myself and Madam Doglet who was in bed and fast asleep by 17:30.