Today was a relaxing day. The sun is out in full force and I got the bedding washed, dried and back on the bed in a day, including mattress protector! I will admit to 'hiding' indoors today, things to do alas, but I will get paid for the work I did!
A pair of starlings perched on the fence just feet from me this evening.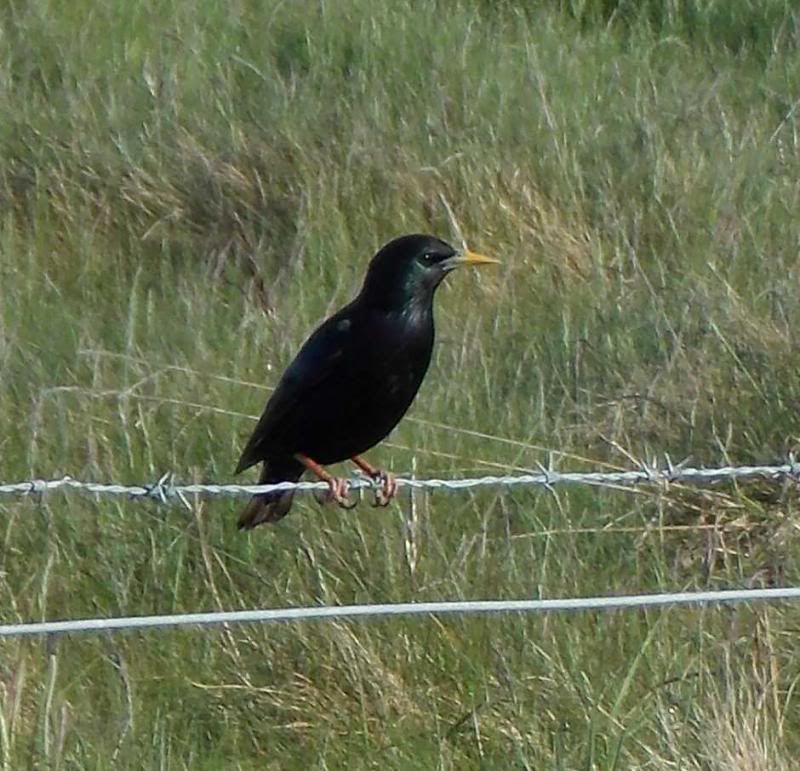 Nushu having a drink. I've actually put this pan of water out for them to cool off with during play times but as I've moved those back to the cool evenings it's considered a watering spot instead.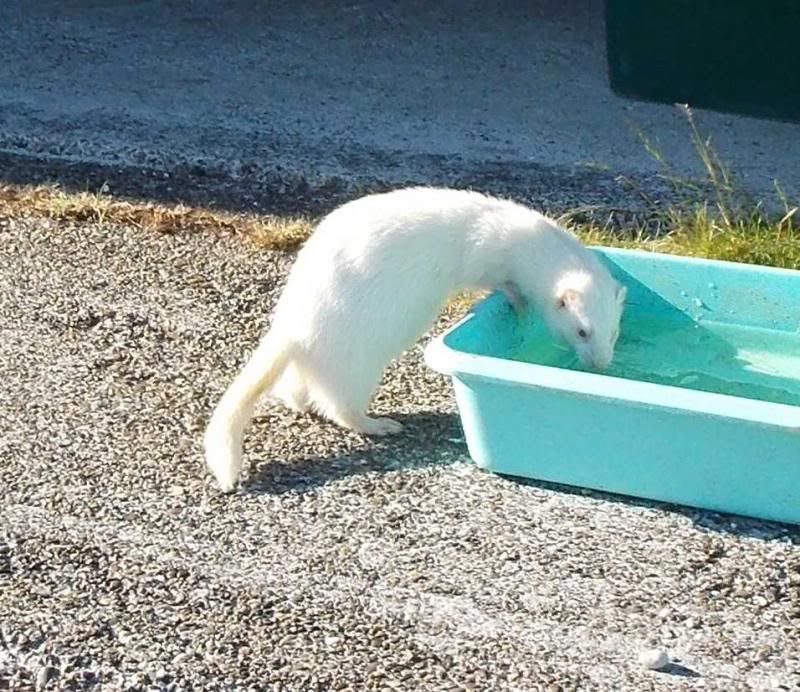 Our woodpile is growing. The back 'bush' got another fairly brutal cut back and I've also cut out all the dead wood from the one at the side of the house, the willow by the house and the front bush.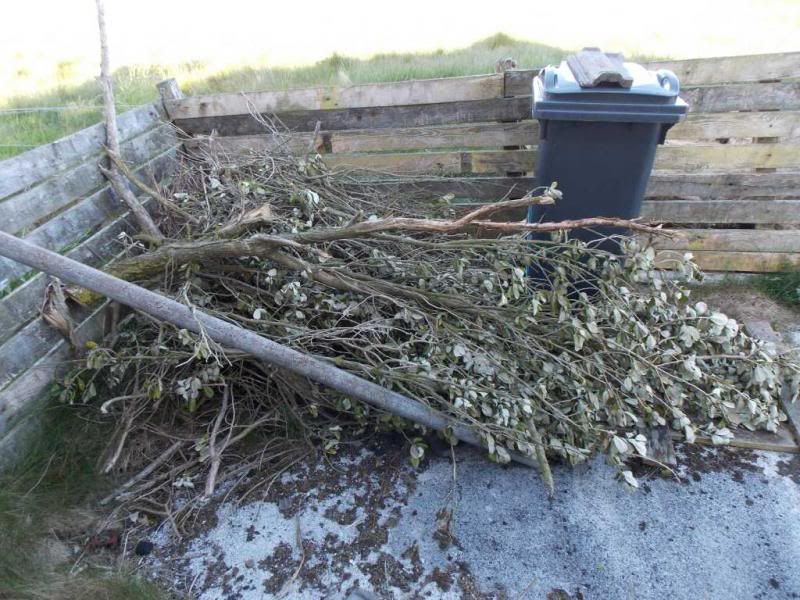 I do admit to being a bit worried I'd been overly brutal to them last year but all the new growth this year says they thoroughly enjoyed the challenge. The front one's looking a bit straggly but some more trimming later in the year, once it's done flowering, will see it thicken next year. It's so strange planning in years when it comes to gardens.
Next door's Dad put me to shame again; he's mown the lawn three times to my once. In fairness I've had to service the mower and arrange going to the petrol pump with someone and consulted Jo on if I'm buying oil down the road or online. It's complicated this island life some days.
The bees are out, I'm sure there are more this year than last. I've evicted three in two days; I've had the front and back doors open to air the house out and the bees have come in through the door and tried to exit through the windows, thank goodness they're not bulls or we'd be forever suffering broken windows!
Right, need to go water some cuttings now the air is cooling off for the evening/night.
TTFN