Day 2 dawned a bit murky. Not a good start considering there were walks planned for the afternoon. But, it did clear and walks were done!
I completely overestimated my walking time to An Talla and was there nearly an hour early. So I sat on the beach and enjoyed the sounds of the coast. After a little while some birdies were kind enough to stay still for me.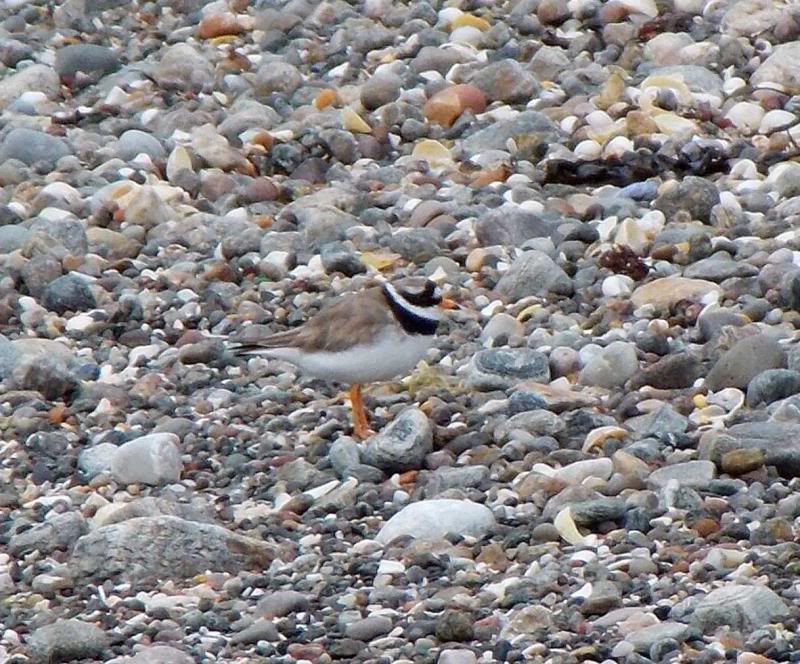 One Ringed Plover. It was impossible to see on my camera screen among all the stones, so I took about a dozen photo's to get just two worth cropping.
It really was a murky morn.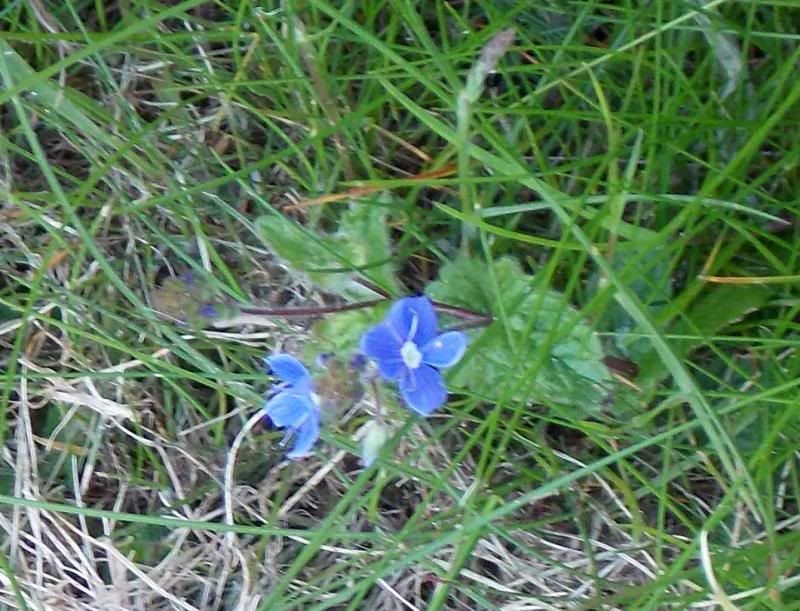 This is a little out of order, I actually photographed this flower near the graveyards, but I'm putting it here for now. This is, according to more plant-savvy friends, a "Veronica Chamaedrys" aka "Speedwell" Beautiful blue flowers and very small.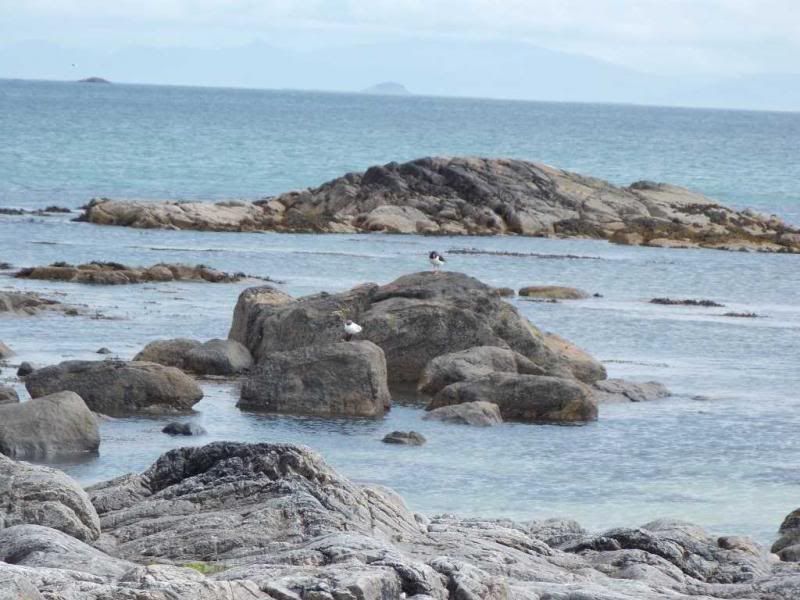 An Oystercatcher (top) and a Black headed gull.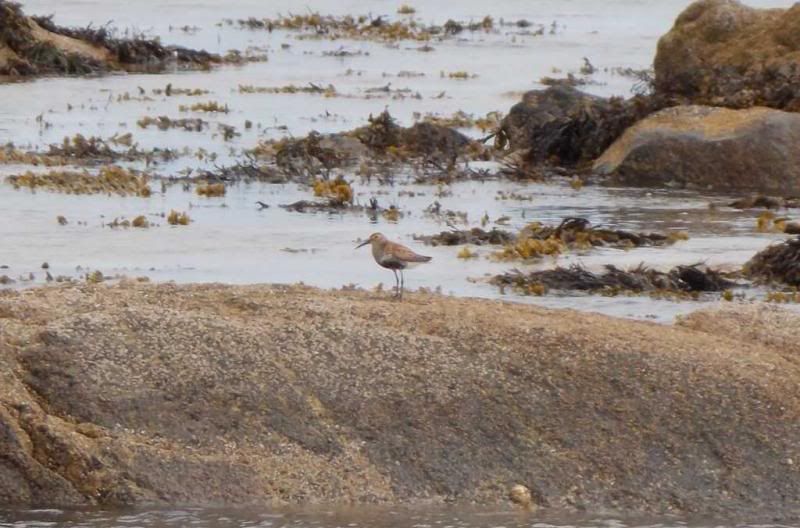 A Dunlin
In the cattle grid before An Talla this probably Cardamine pratensis aka "Lady's smock" is growing like crazy.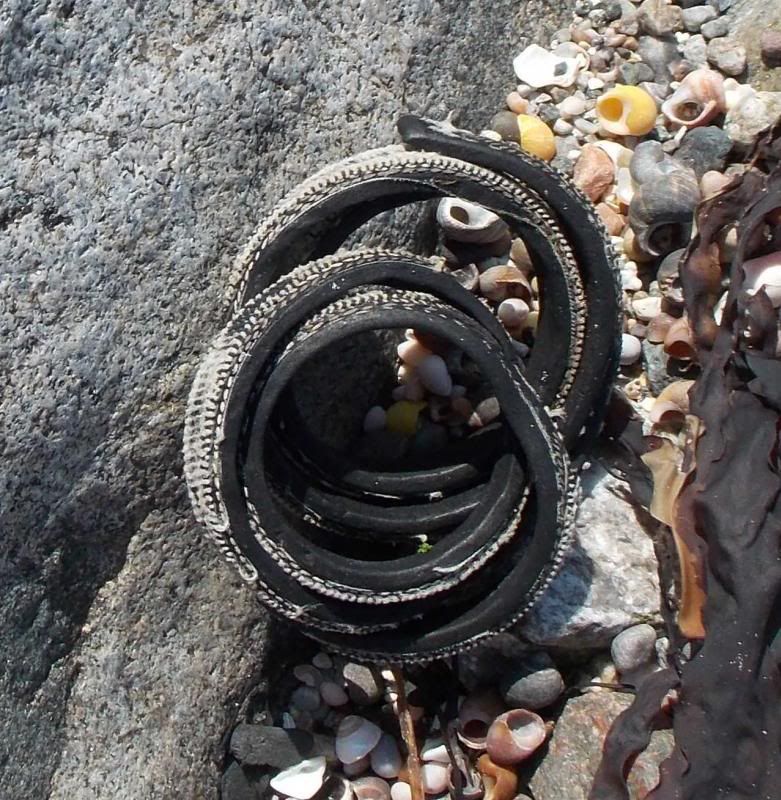 A strap of some sort. The paler parts are some sort of woven wood and cotton perhaps. If anyone knows what this is, I always appreciate the sharing of knowledge.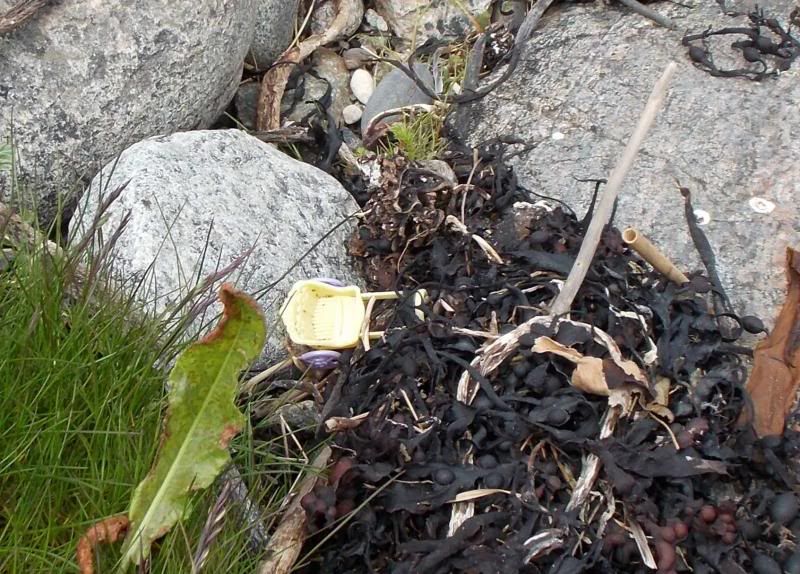 A small carriage, perhaps Cinderella was up for the conference?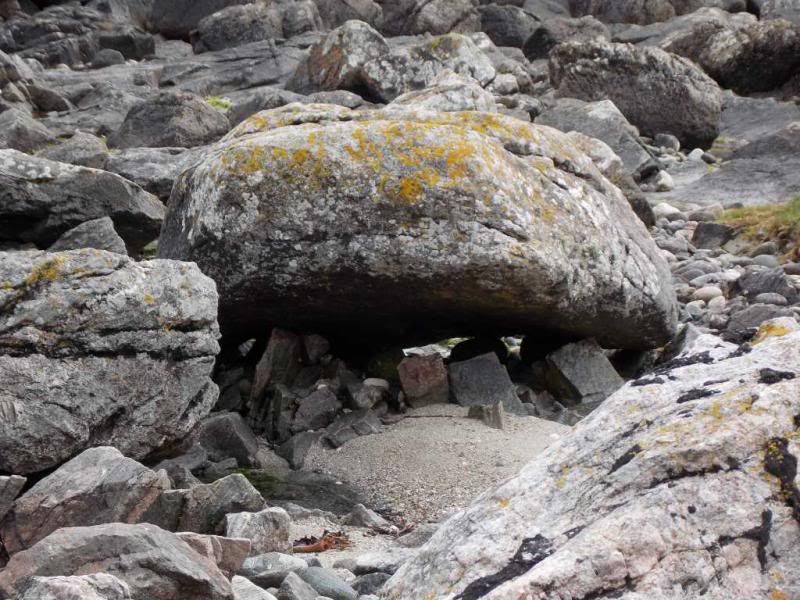 It will never cease to amaze me what one sees when you look. This rock honestly appeared to be levitating and what few stones it was resting on didn't look nearly strong enough to hold it, yet here it was.
So, Friday. Even more folk turned up to this day's lectures/presentations. The morning started with Emigration from Tiree to Canada in the 19th and 20th centuries and how Tiree's population started to go down from 5000 during the potato blight.
Next was The role of the Non-Established churches in Tiree by Donald Meek. Including a rather good line along the lines of "when the church cat is away, the dissenting mice will play" (paraphrasing by myself, I have a terrible memory for words!).
Next was a coffee break. The weather had started to brighten so some took advantage and got a little fresh air with their beverage of choice.
Pre-lunch was "Tiree in the '45" read by Donald Murray due to the writer unfortunately not being able to be present. So we got to learn more about cannon being brought in to regain the fort where Island House is now situated and why this measure was necessary.
Lunch was taken. I spent the time wondering the coast near An Talla and snapping some of the above snaps.
After lunch was our own RSPB officer, John Bowler, giving a presentation on "Historical aspects of birds and their habitats on Tiree". How some numbers had changed and some were still the same. We learned how there are 299 different species of bird that visit the island, he's determined to make that 300! I know there are at least 8 that frequent our house.
After this was a choice of visits. You could pop along to An Iodhlann and explore its archive. You could go for a walk with John Bowler and see the birds. Or, you could o to Soroby and Kirkapol with Catriona Smyth and Robert Higham.
I chose the latter and was first given a short presentation by Catriona on her mapping of Soroby old graveyard and how much she's learned in her time doing so. Then it was all aboard the bus to go visit. Nancy; the voice behind Tiree's ring'n'ride service, was driving and it was good to have a chat between sites.
First stop, Soroby graveyard; home of the Maclean cross and the Iona stone.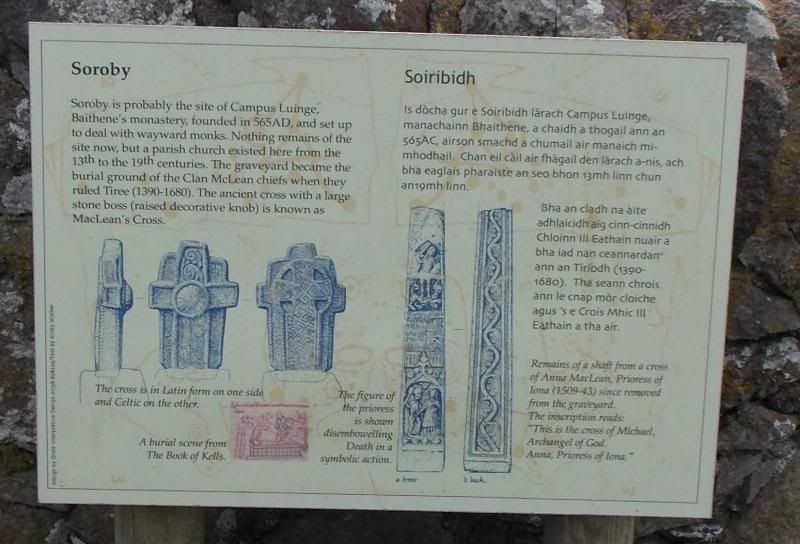 The sign at the graveyard.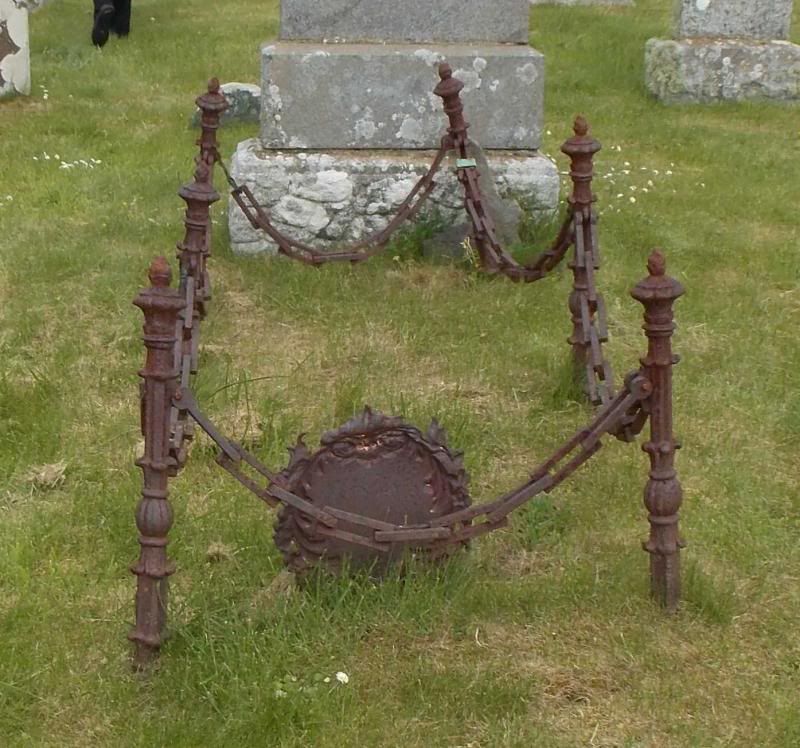 This grave caught my eye; iron (I assume) fencing and shield/marker. Quite unusual.
Lichen apparently love the gravestones.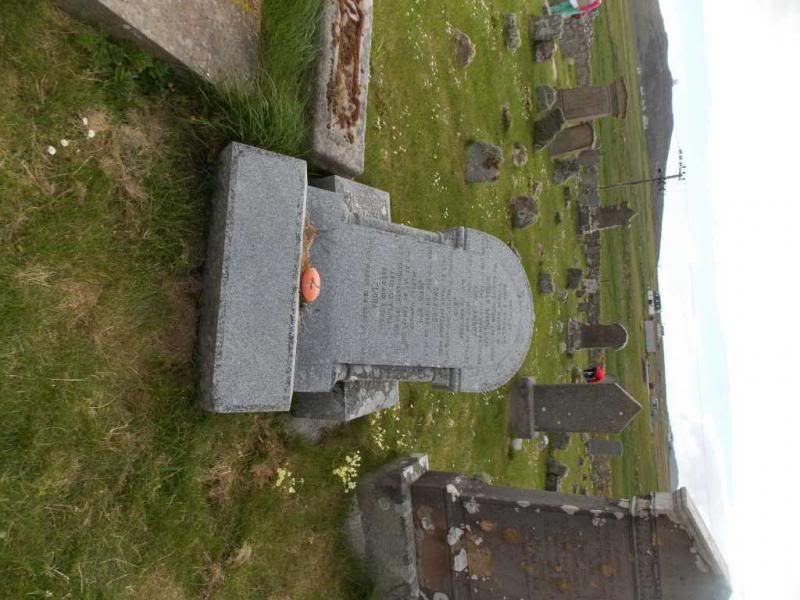 This graveyard is a bit exposed and very close to the beach; even big chunks of granite or marble can't stand up to Tiree winds.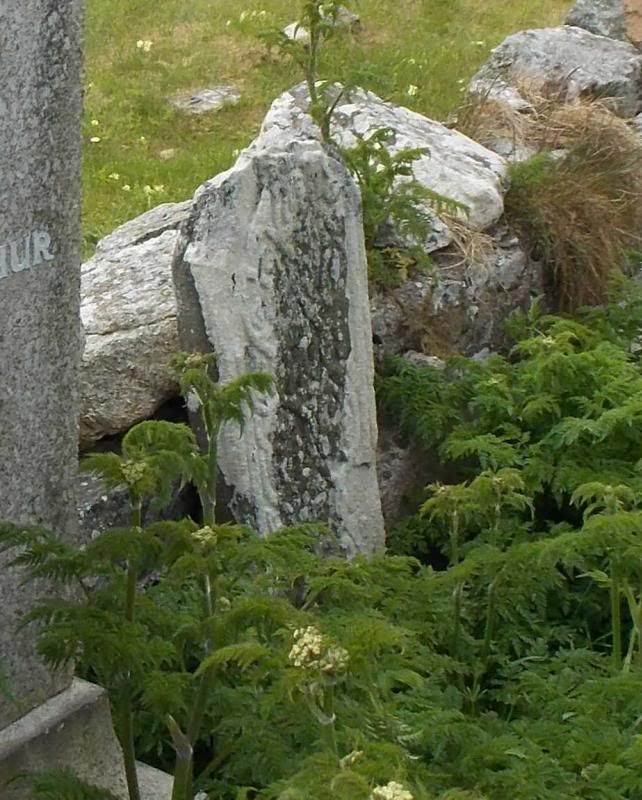 A stone with celtic knotwork. This is in the (MacArthur I think) enclosure.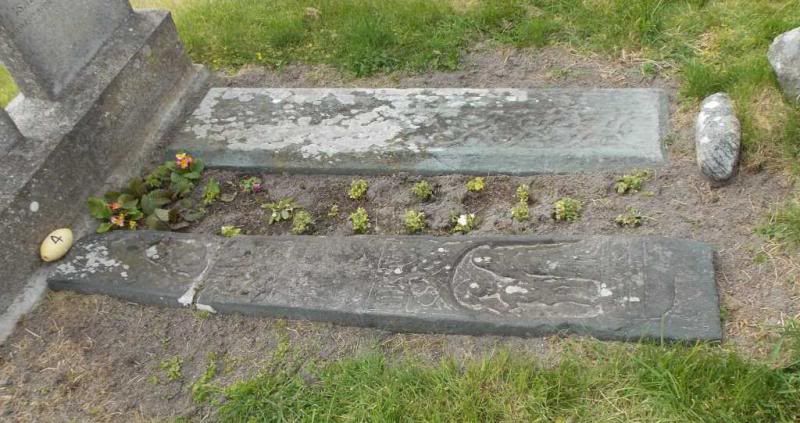 The Iona Stone. On a Maclean grave. I met a lovely Canadian lady during this day who told me she is a descendant of the people in this grave. What a small world we live in!
The bottom of the stone; showing the Devil and the priestess.
War graves. All stood to attention in neat ranks.
The Maclean Cross (Above: front. Below: back)
You can now purchase a necklace of this cross via An Iodhlann (
Donate £27GBP via the donate link at the bottom of this page
)
After an explore of this site, it was back on the bus to Kirkapol chapels. Robert Higham was there to meet us and give us some information on the history of these two buildings.
The sign at Kirkapol, giving a brief outline.
The two chapels.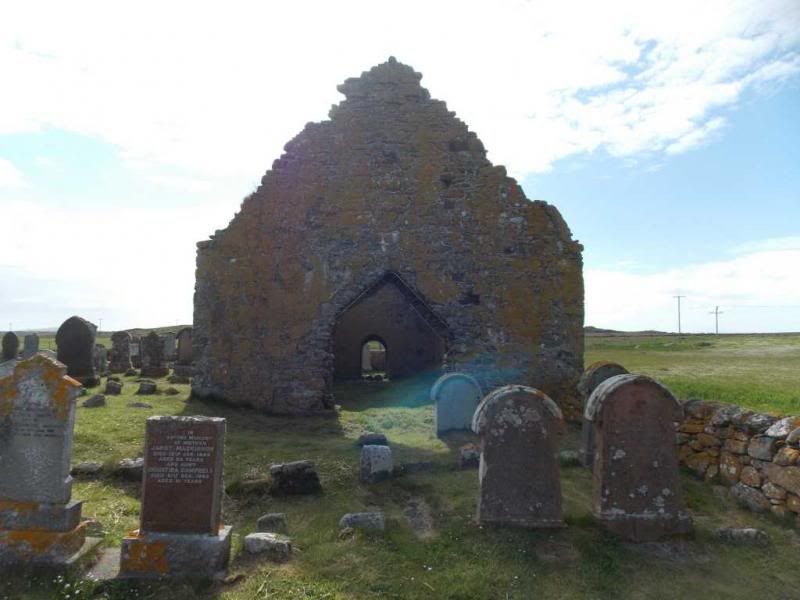 We started at the larger of the two. Home to many graves which Robert Higham and Donald Meek were happy to discuss. Behind the chapel is a small enclosure with three headstones.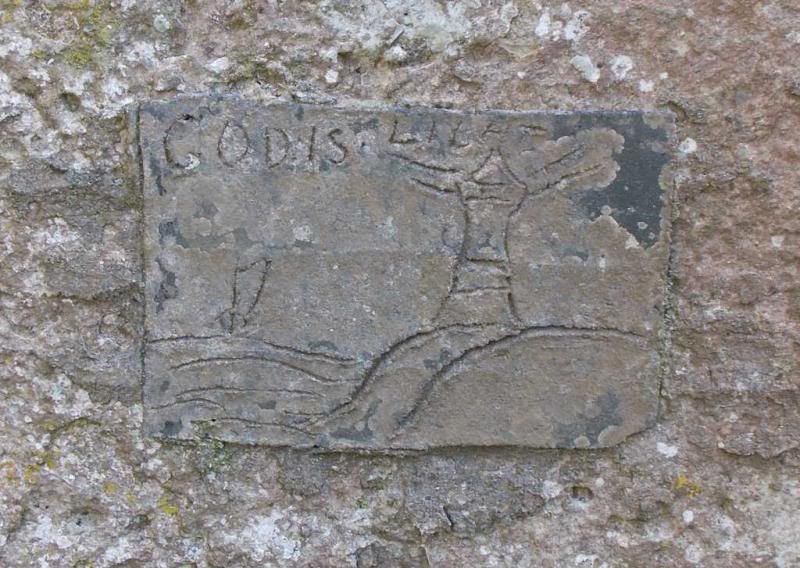 Inside are these 'plaques'. (God is light)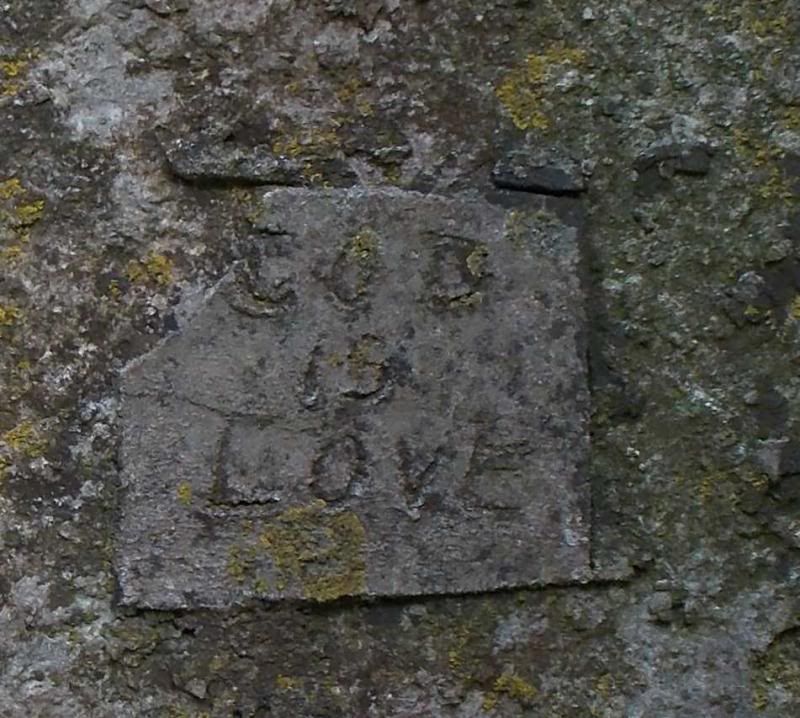 (God is love)
On the back wall by the headstones are these two: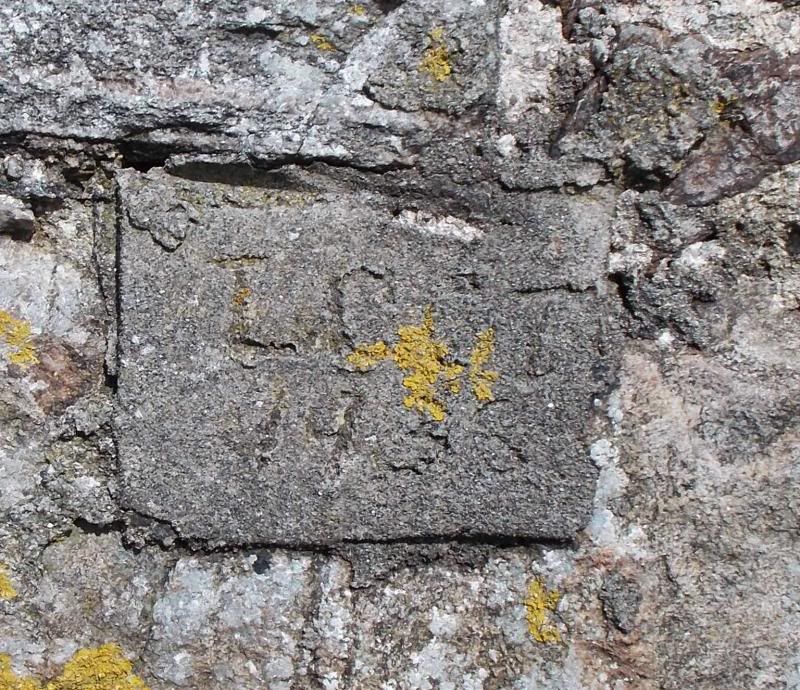 (1938 - I believe the top is LCGI but am probably wrong)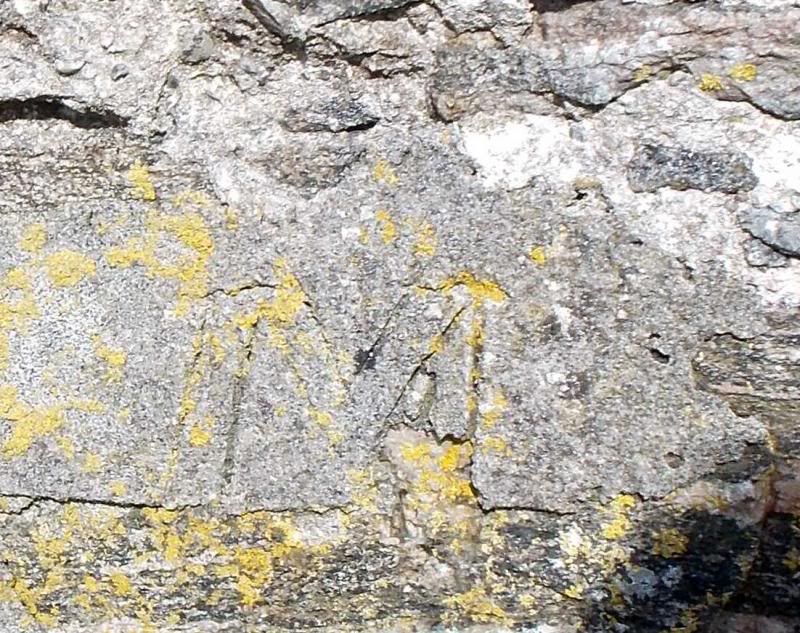 (M)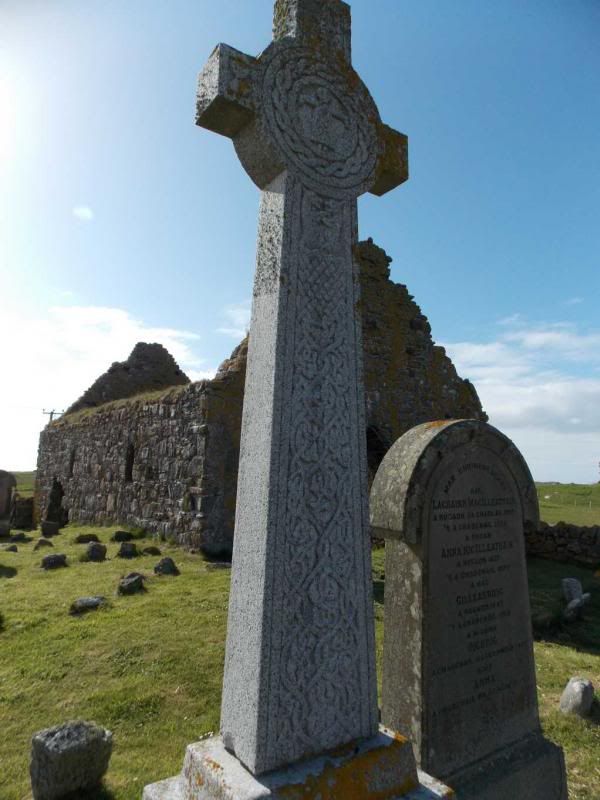 This beautiful celtic cross is also in the graveyard of the larger chapel.
Next was on to the smaller chapel. Thought to be built on a pagan religious site.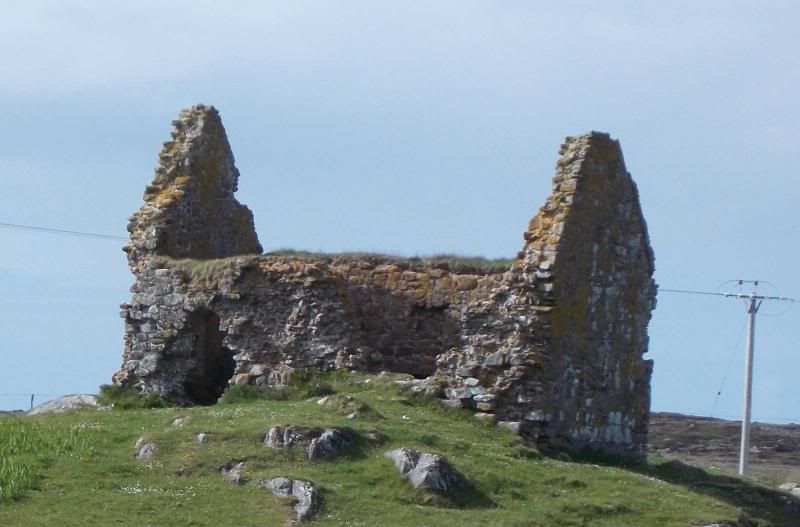 The chapel is built on a large rock which composes the floor inside the chapel.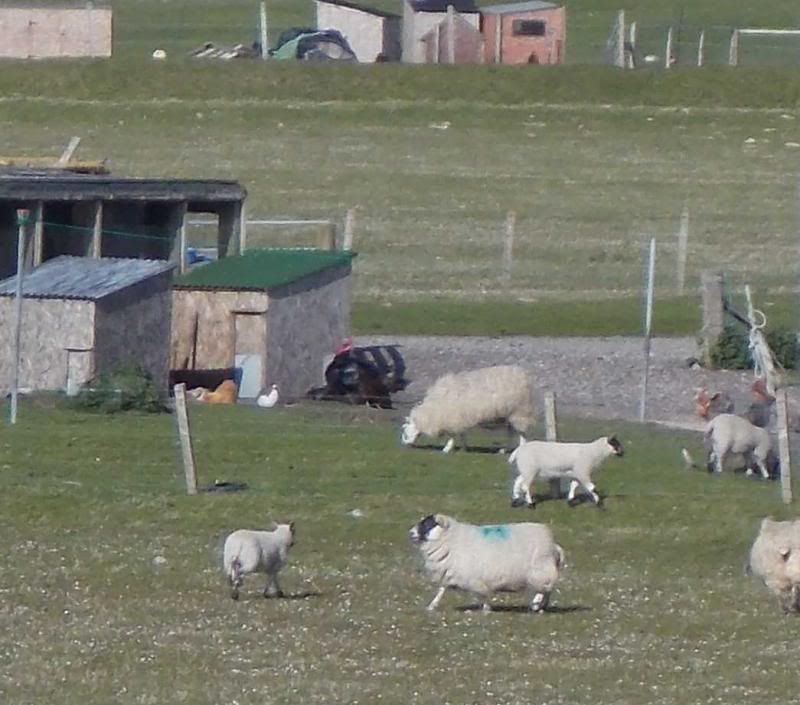 A seemingly random photo. This large turkey was being quite vociferous during our visit so I just had to photograph him (I assume it's a him!).
After looking at the chapels Robert Higham suggested we go find the two rocks with crosses thought to have been engraved by pilgrims. We found one.
There is a cross there.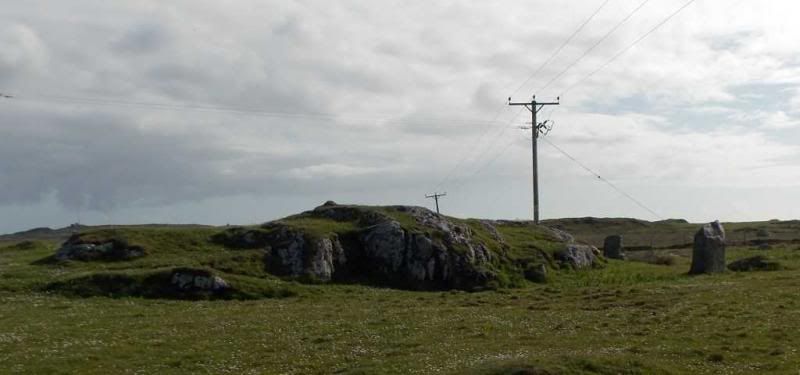 There was also this, possibly, stone circle remrant. Can't find it on Tiree Placenames, so perhaps it is just a rock outcrop.
Friday evening was Recent Tiree Poetry with Donald Murray and Donald Meek and seemed to go down well.
Day 3 will appear tomorrow. I have video that needs editing and uploading.