After the secret island conference last weekend I've pretty much been on the go all week, so it was nice to chill this weekend.
Friday saw me trying my new socks;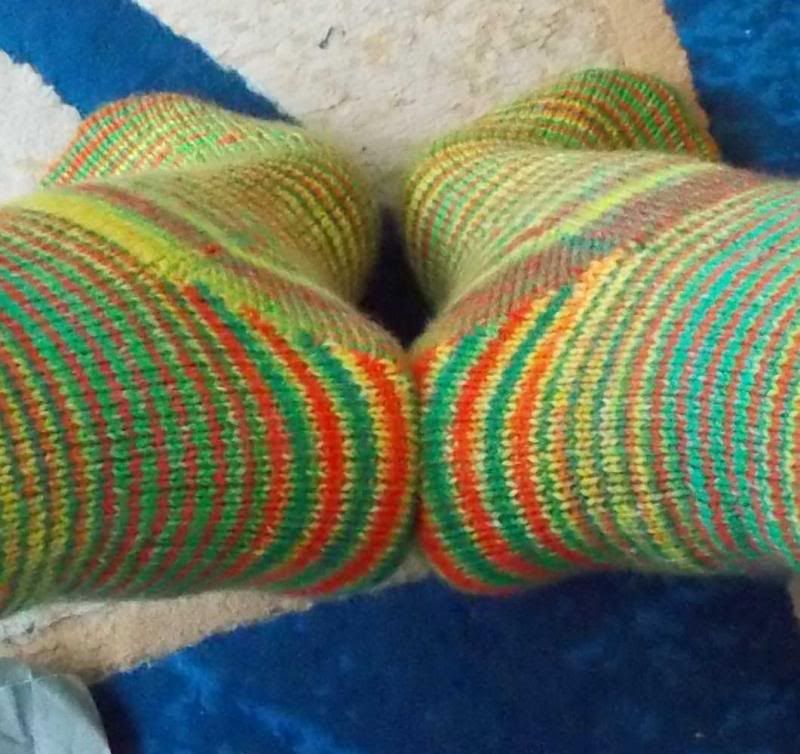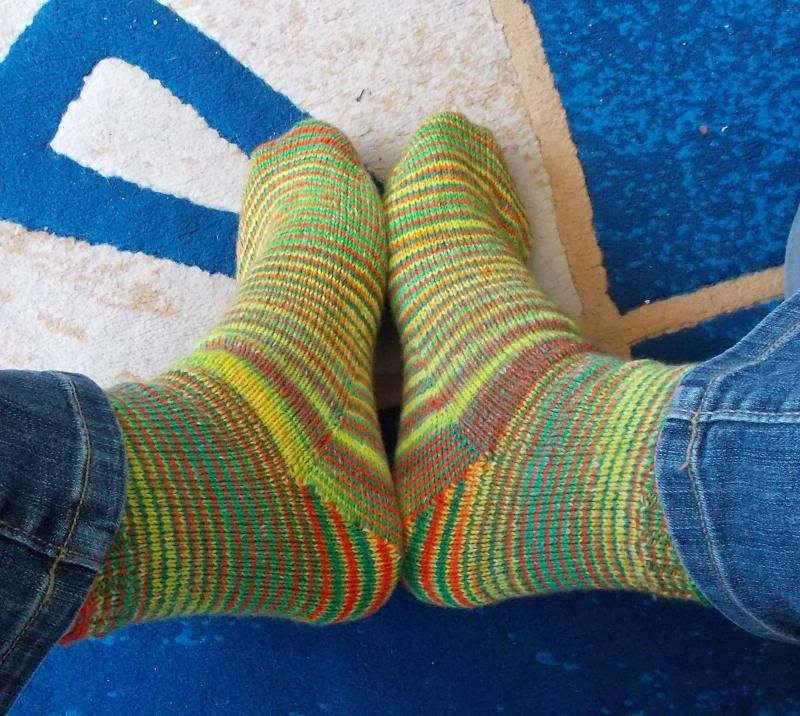 Now they've been displayed for the SWRI show I can finally wear them! Very comfy too.
Friday also saw Lovefibre and myself having a morning out. We started with a few bits in Scarinish including my first time using a petrol pump getting petrol for the mower; I only spilled a small amount. We then dropped that at home and went on to the Farmhouse Cafe for a delicious lunch! There was even a freshly baked key lime pie that I rather enjoyed a slice of.
Outside were lots of 'hairy coos'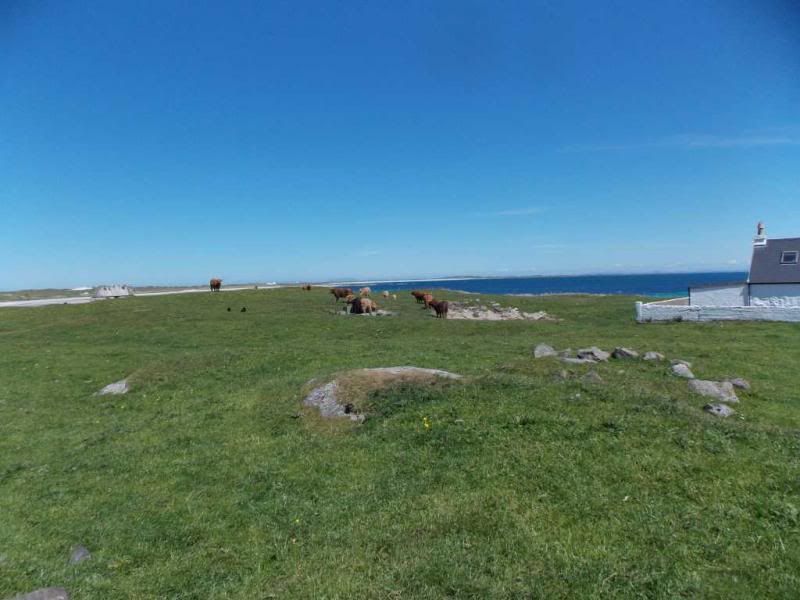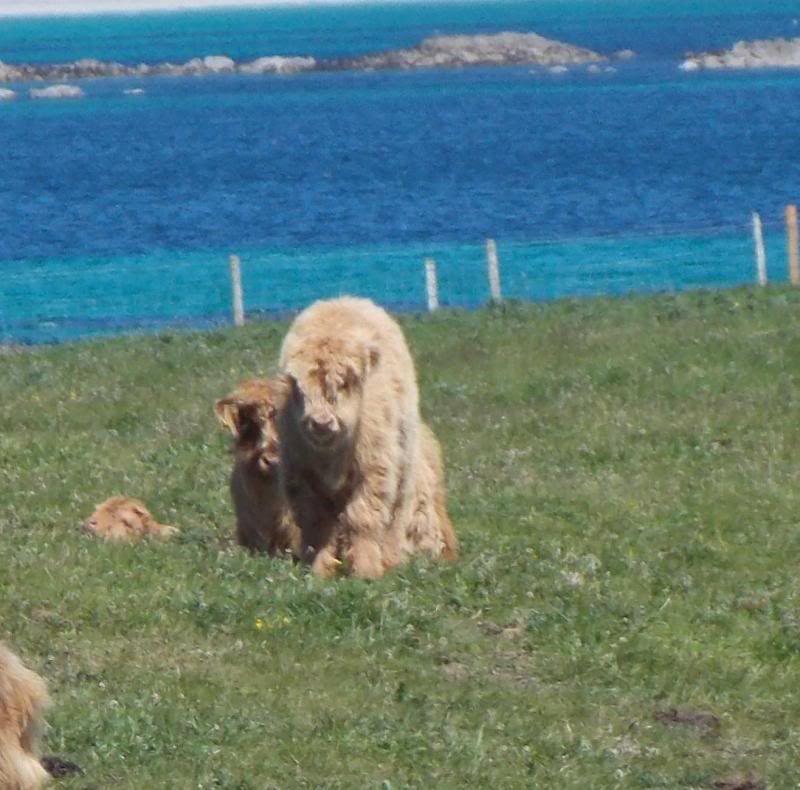 After doing my tourist bit and snapping the above shots we went up to Blue Beyond.
The day was gorgeous.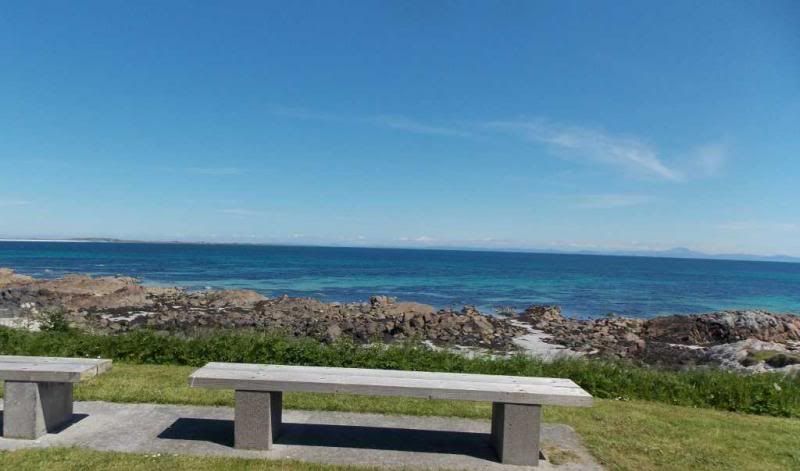 I love this glass piece they have for sale: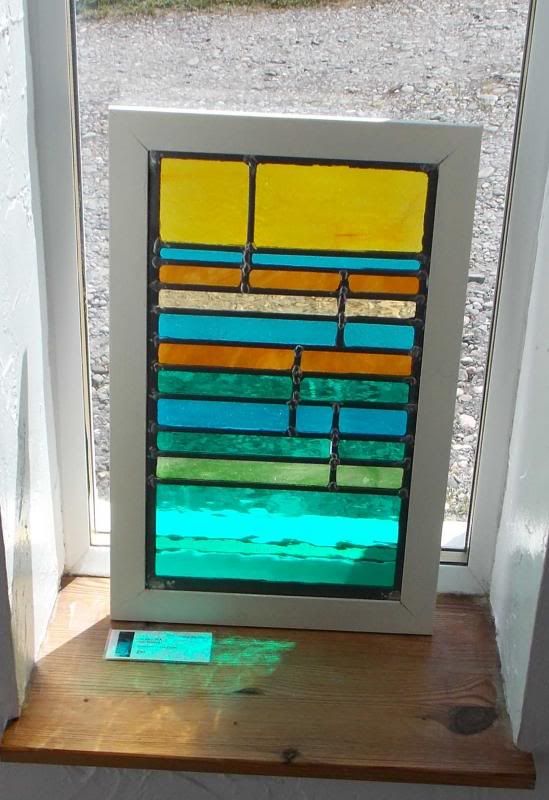 Friday crafters was enjoyed; we learned about a possible move and generally chatted. That evening I went to do my 'ferret duties' (scooping poop, changing water, etc.) and found Fred being cute:
He's about seven years old now so his idea of playtime is a long snuggle while he wakes up; a little potter down the side of the garage and then back to the cage for drink, dinner and bed. It's a ferret's life.
Friday evening was the final whist drive before the summer events really get going. Much fun had by all, 25 folk turned up so we had 6 tables and two ladies swapped at half time. My second ever time playing whist. The first time I played as a lady, this time I chose to play as a gent. I was asked that surely this made it harder but it made it easier because now I understand what everyone at the table does. We got "misere" rounds too; where you aim to lose instead of win; THAT was confusing!
Saturday evening saw a lovely quiet over the area and folk relaxing. I managed to snap some sea views as seen from home.
Crossapol bay over the roof of Macleod's shop:

Another of Crossapol:
Balephetrish Bay

I had a very lazy day on Sunday. A nice long afternoon snooze and finishing binding off the latest test-knit. It did mean I got to see a lovely sunset.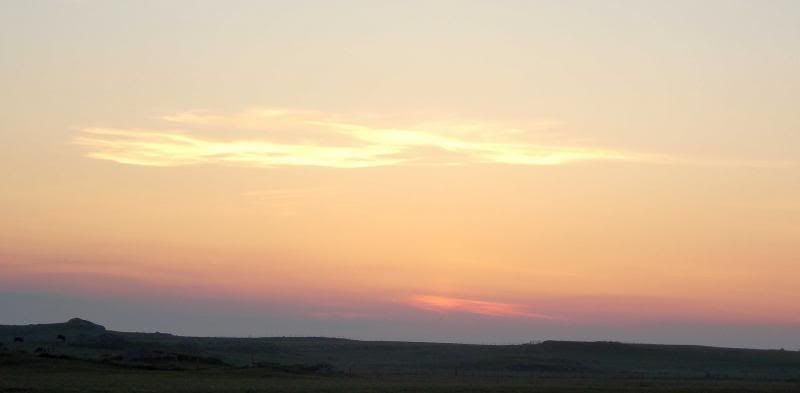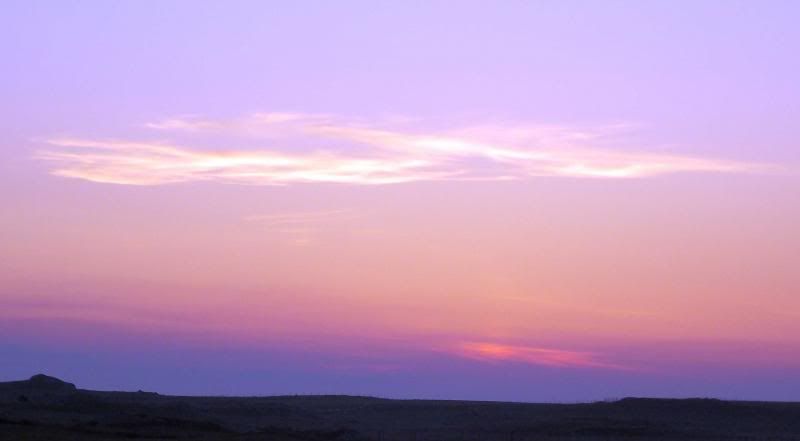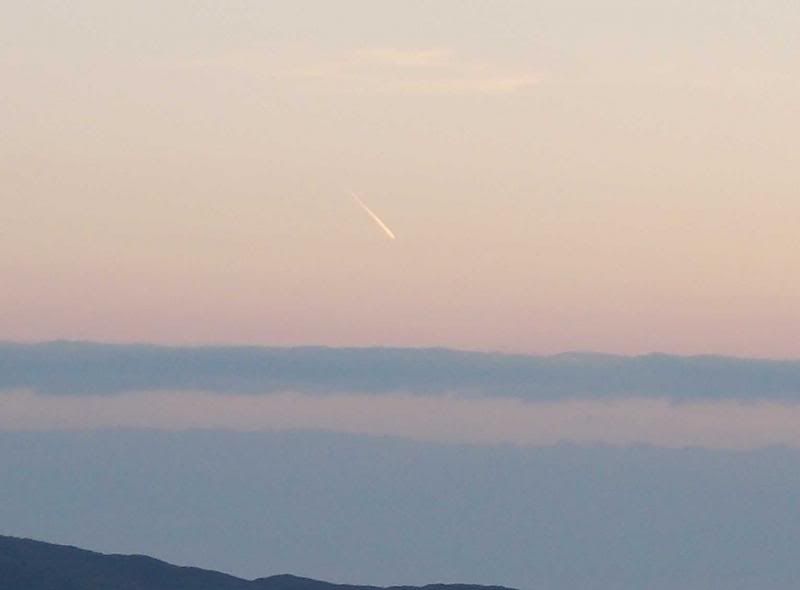 I got a rather bemused look from the cows:
Looooverrly!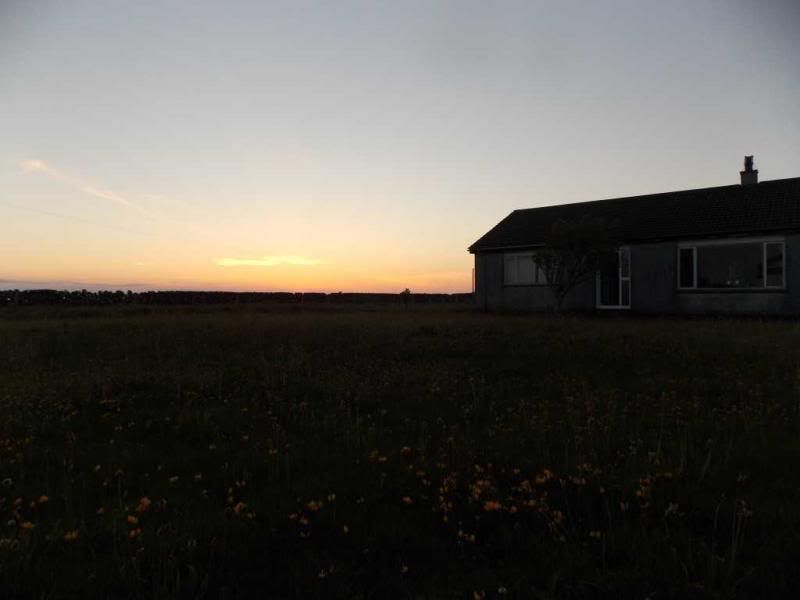 Our lawn has turned yellow, not from dying grass though.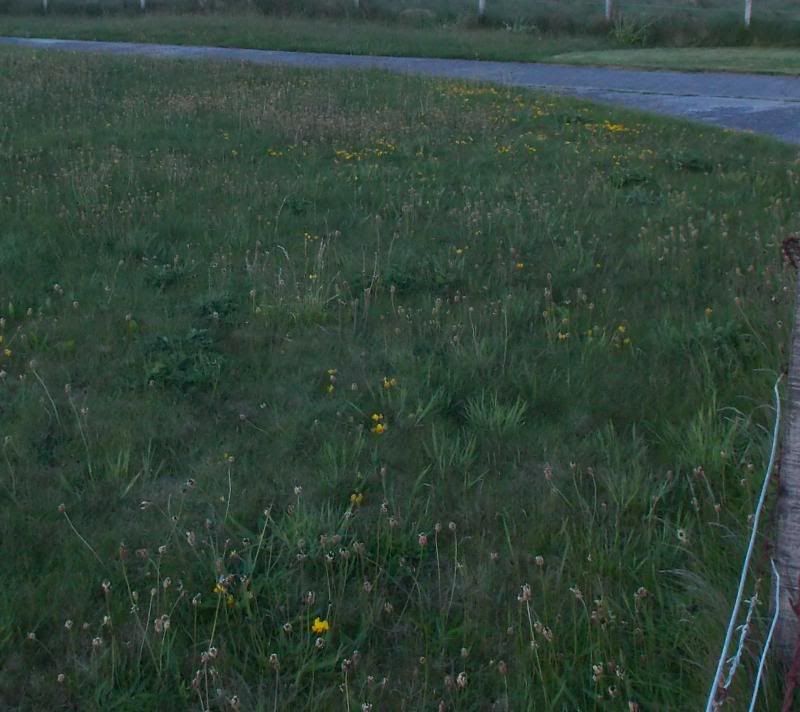 This plant is enjoying the short grass and really spreading. A bird's foot trefloil
Finally, a photo of the test-knit blocking: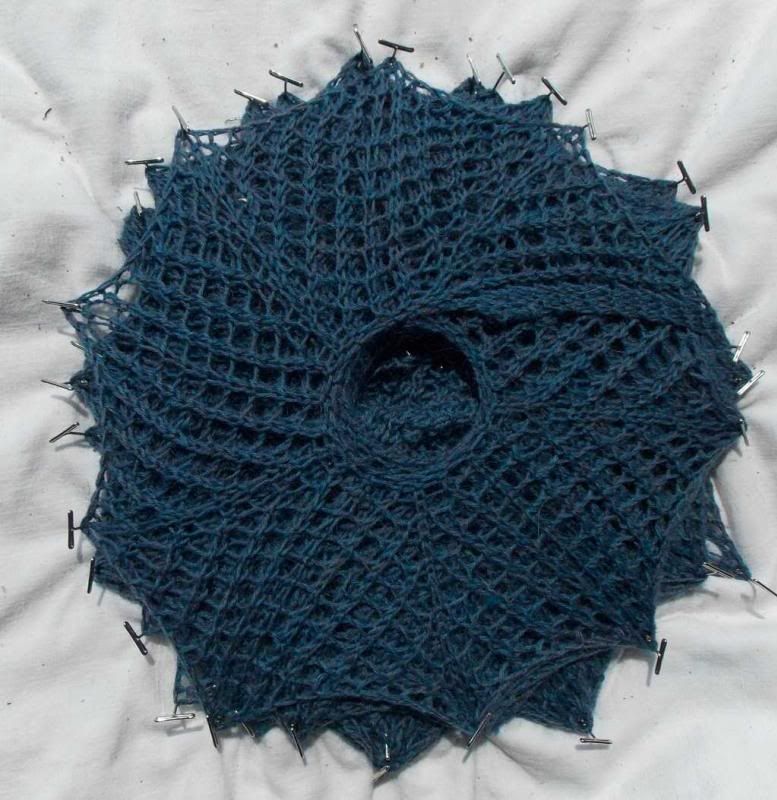 It's a sort of scarf and the way it's knit it will corkscrew. Made blocking an interesting thing to do. It's also going to take a while to dry, even with the wind we've got going today.
So that was the quiet weekend.
TTFN